Another birthday, another visit to LA. PJ celebrate his birthday at El Cid primarily because his friend's (or was it cousin's?) band (
Studiofix
) was performing. The best word that comes to my mind to describe this band is kickass. They have this awesome raw rock energy to their sound and they play with a lot of passion. And a cute female drummer?! I'm in
love
lesbians
with her. Too bad she's not into dudes. That didn't stop (drunk) Brian (aka Drian) from asking her to make out with him. Ballsy move B-Mo.


Studiofix - Energy @ El Cid (05.21.2011) from Jomo

Studiofix!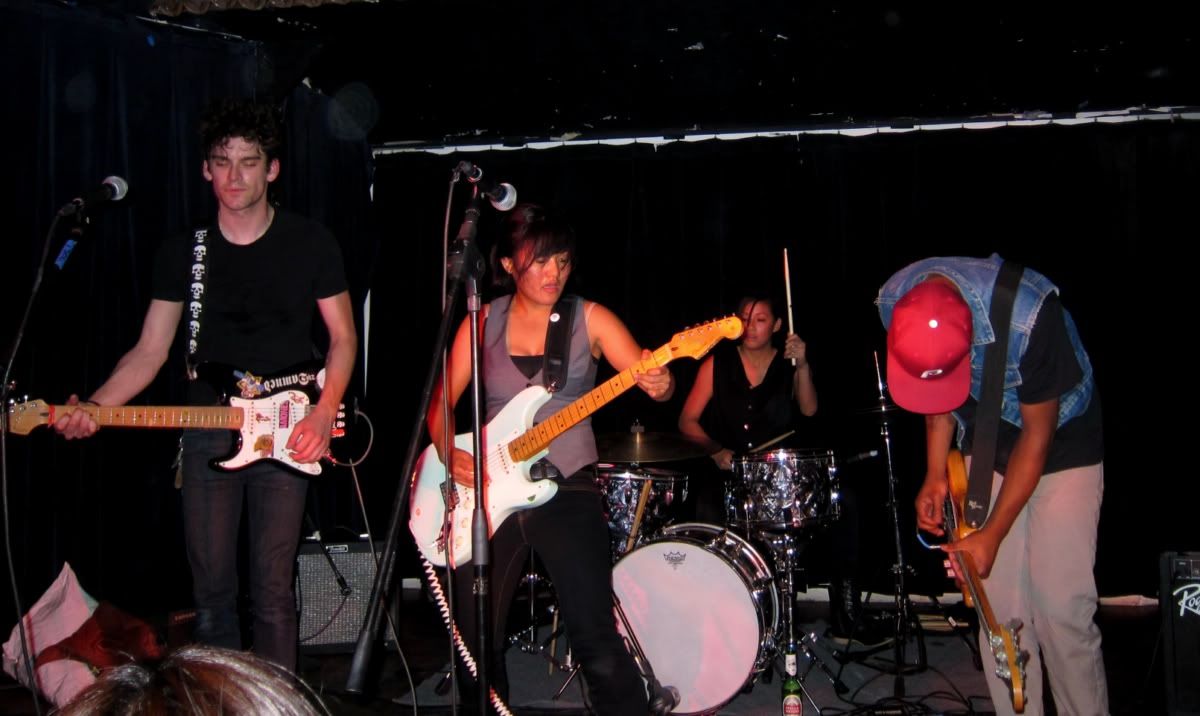 Rockin' my socks.



Happy birthday PJ!



4th meal @ Kike's Tacos.



So legit. $1 tacos and $1 drinks!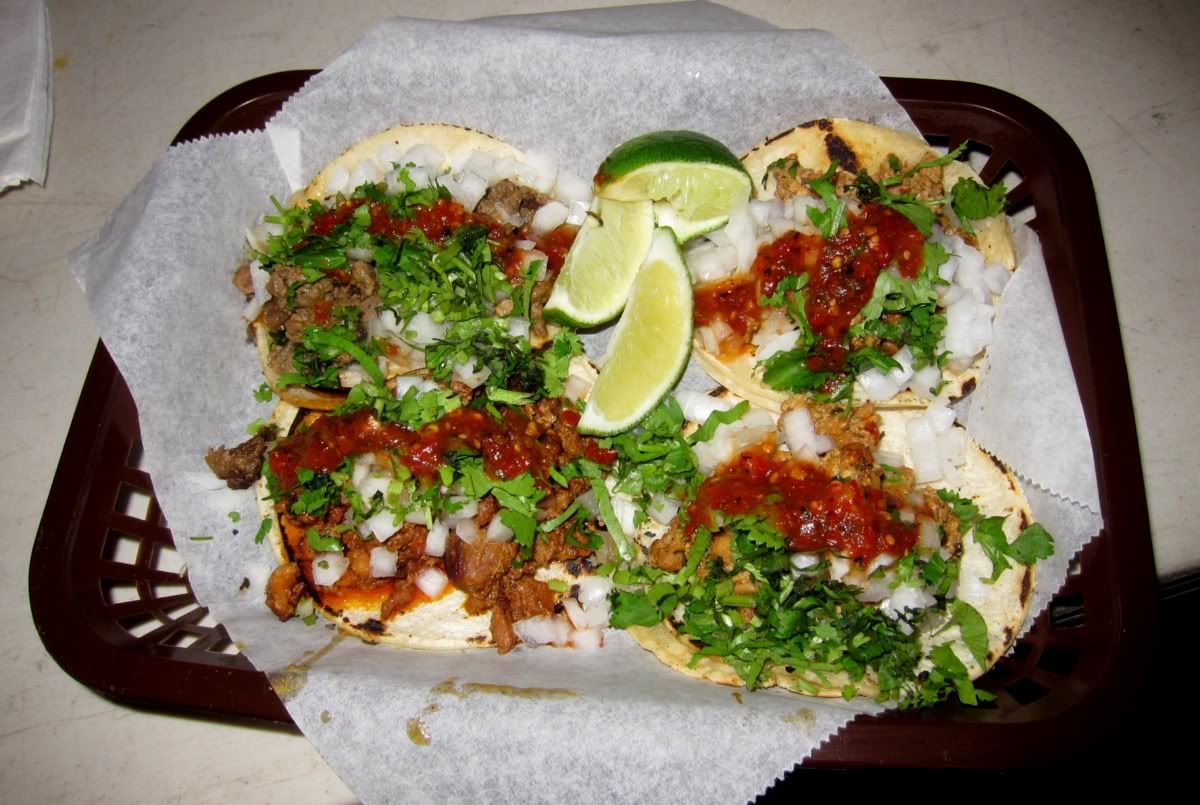 Good choice guys!