Thursday, March 31, 2011
Been outta commission with a cold that I caught over the weekend. Let's get back to blogging!

Here's a video...

Posted by

Unknown
at 10:22 PM
0 comments


Saturday, March 26, 2011
Looks like dude is getting more recognition for his music these days.
Childish Gambino - Lights Turned On
Friday night should have just been a chill night after the hike. Enter Guil and Alison who were looking for something to do. I let em know that "Dinky's got Geisha House tonight if you wanna go..." (In reality, I was fucking dead tired and was ready to pass out.) But Guil's hardly up here to visit so I make the most out of any visit. Then some of Alison's crew came along and I brought out Brian and James to make the night even more random and fun.
I got a free drink ticket from Dink. Then a drink from Guil. Then a drink from Eden and Kathy. Then a drink from a random table. And then another drink. Toss in a few free shots from the pre- and post-party. I don't think I've ever gotten so many free drinks in my life without it being my birthday! Thank you everyone haha.
I thought I was pretty sober, but as I looked through the pictures, I don't remember very much after midnight... The tell-tale sign of a good night!
For some reason, I'm in a lot of these pictures which never happens in
Brian's post
s. I feel honored(???)
stupid fun random friday night...

(...obviously i'm referring to last week's events as i'm just sitting at home right now typing for my blog and eating fruit snacks.) headed over to orange to meet with peeps and hit up geisha house since guil was in town and dinky was promoting. combination of new friends, one super strong drink, and
somebody
stealing and going trigger crazy with my camera made for an extremely entertaining evening. only posting the well-lit/non-blurry shots she could provide...
in line, waiting for the bros to do their hair.



loud & obnoxious in the house.



congrats on getting picked up by 21xl eventsco fake cousin.


great composition to whomever took the shot




how do you have some many good expressions guil?



alison and brando (the legitimate photog of the night)



more L&O love.



and some shots of people i don't know...


anyone else think that's a fake tan?




where the crap did this guy come from?



end. long walk back to the apartment.



import modeling



hawt.



superman'd



shenanigans back at the house



toooo cuuuuuttteeee



why'd we take this shot?



peoples were hungry and wanted norms. thankfully it was past midnight so we could indulge.


emo kathy




knocked out...sorta...



FOOD! country fried steak is my standby at any diner.

Posted by

Unknown
at 1:28 PM
0 comments


Click the image to purchase and donate.


Via Edwin Himself.
Posted by

Unknown
at 1:06 PM
0 comments


Friday, March 25, 2011
I finally found a good post for this song.
The Temper Trap - Soldier On (Ruskos F'kin Seagull Remix)
I was still feeling the pain from this Friday evening hike going into Tuesday. Partially because it was more difficult than the San Dimas one, but moreso because of the major incline and decline that we jogged up and down. Russel's been dying to go on more hikes these days, especially with some extra personal time.
Derrick
Dinky has Fridays off. Mark literally got home as we were walking out. Squad up.
We headed out to Crystal Cove. We were fighting the clock because when the suns down (hence some jogging). 5.5 miles completed in about 1.5 hours. Not bad.
What do these 2 have in common?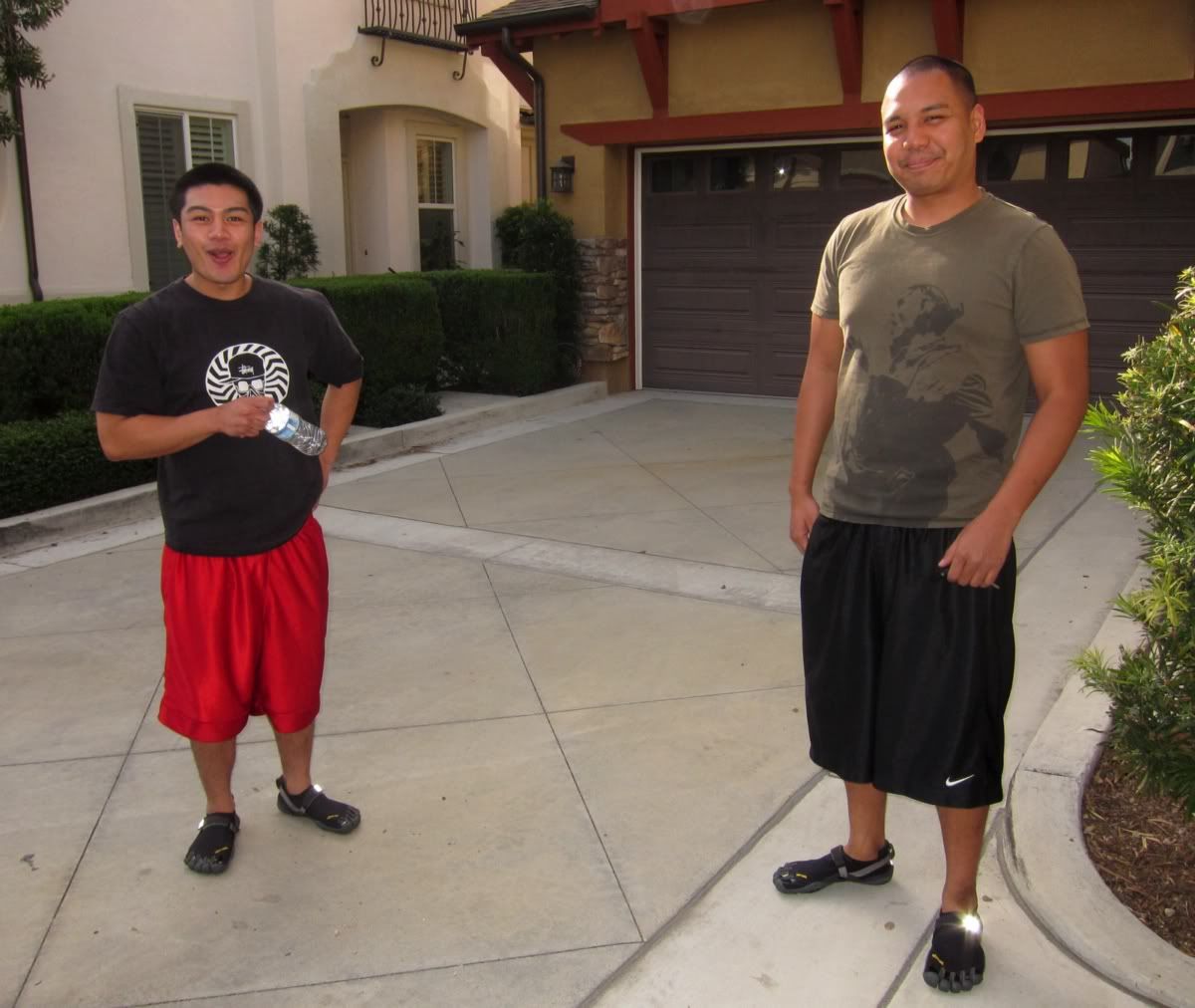 GORILLA FEET.



Check these bad boys out. I think I need a pair of these...



Aww this doesn't look so bad.



With every bend around the hill however we kept finding more incline.



Forkage.



I marked our route in red. Once again, looks simple enough.



While Mark figured our path out, it was a good chance to take a break.



And off we go!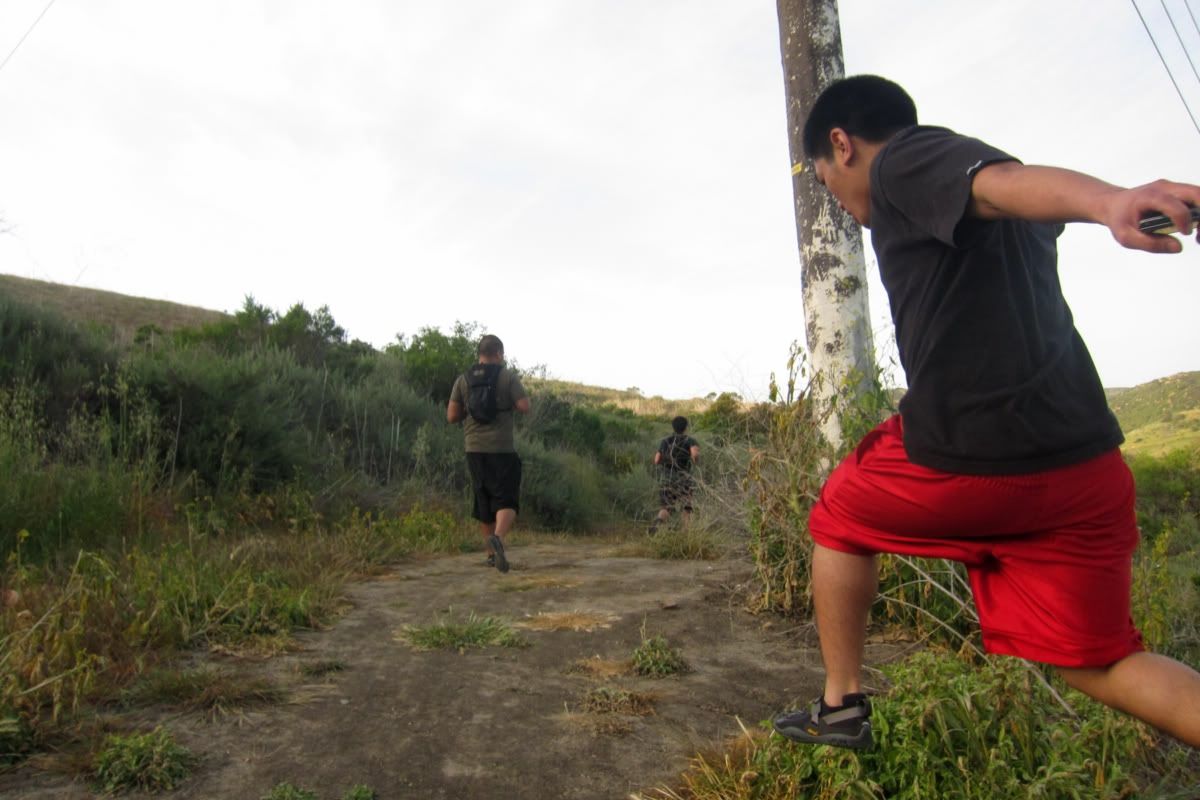 And another fork.



This downhill jog was super killer on the quads.



And then we began our upward ascent.



Looks like we have plenty of sunlight left.



Gravelly.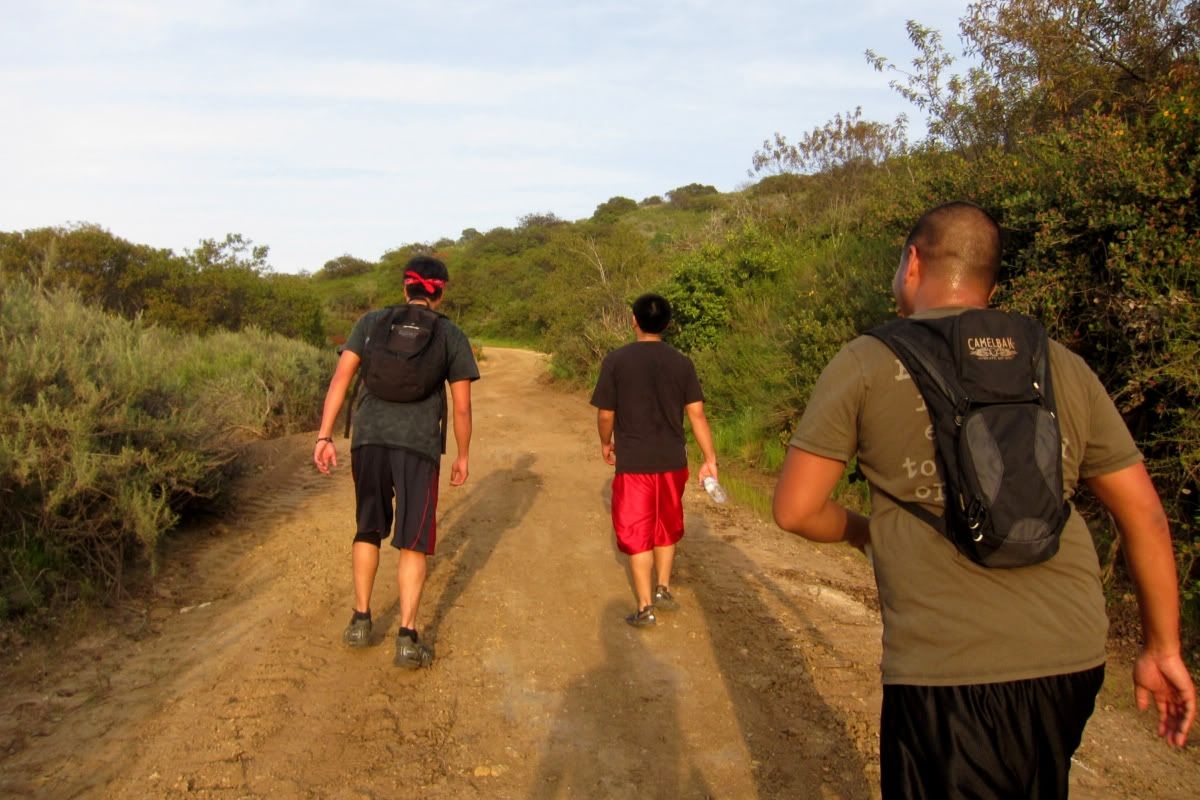 We made it to the top!



Stretch break before we begin the descent.



And the sun quickly setting...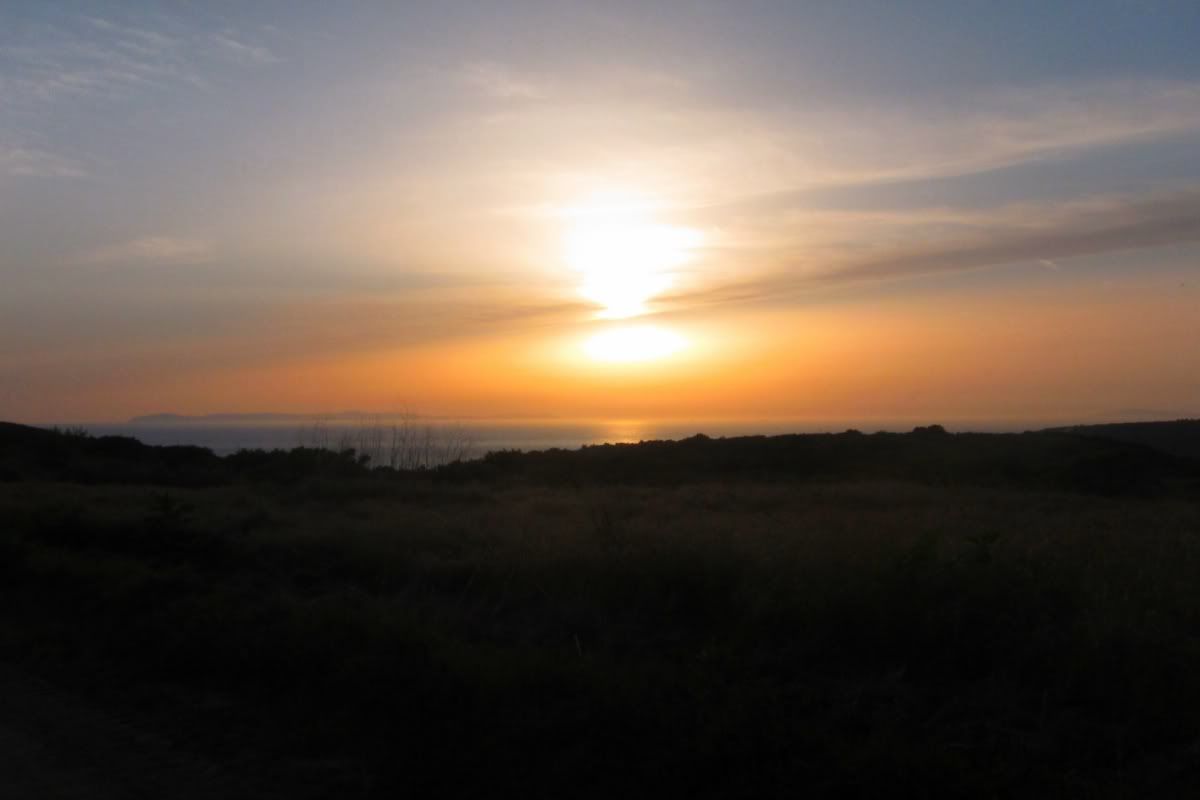 Fuck... we still have 1.5 miles to go from here...



The Wolf shirt will lead the way. +10 HP as well.



Moon.



And... we made it back to the car!



Dinnertime!



But it's Friday during Lent. No meat. Veggie burrito. Boo.

Posted by

Unknown
at 9:40 PM
0 comments