No homo.
The Reeling (Calvin Harris Remix) - Passion Pit
Definitely one of the best, and by far the craziest Vegas trip I've ever been on. There were talks about this trip way
back in January
(
the picture taken after the talk
), and we were supposed to go in July after
EDC
. Honestly, I don't think any of us thought it would happen. But with a few catalytic factors coming into play towards the end of summer, what better time to go than now.
The biggest fail was not taking a lot of pictures, but hopefully we can revisit this trip every so often so that we can keep the memories in tact. Therefore the trip will just be compiled into one post rather than broken down.
And it will be wordy.
You have been warned.
First off was Friday. I gathered the
#OCWolfPack
together of Yonten, Aranguri, and Millar and we headed out to Vegas after the detour in Pomona. When James and I got Cesar, we were surprised that he didn't bring his bags out.
The Hangover
hasn't started yet Cesar! Meet baby Coraline. (She stayed back of course.)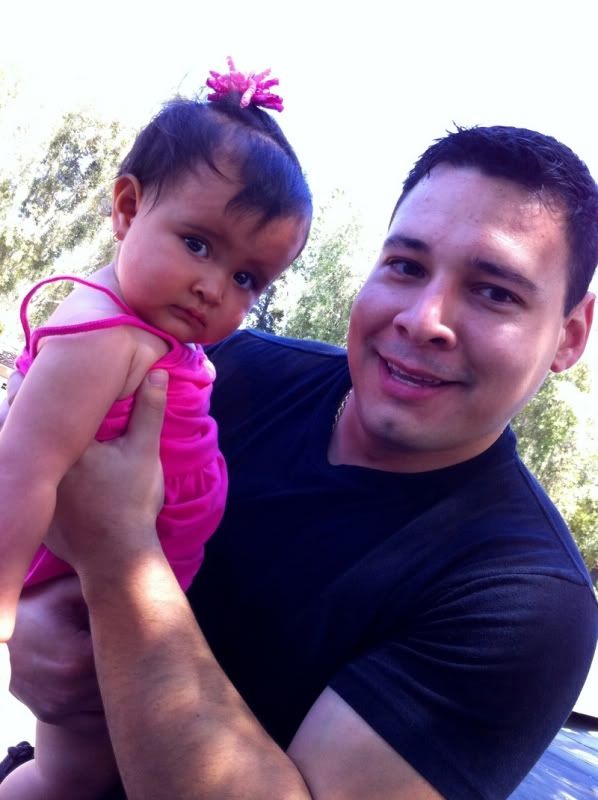 3.5 hours later we made it to The Strip! I think knowing that the #LAWolfPack (Anson, Reyes, Ligan, Wong) was a few minutes ahead of us made me determined to just get to the hotel as soon as possible. No pitstops after Pomona.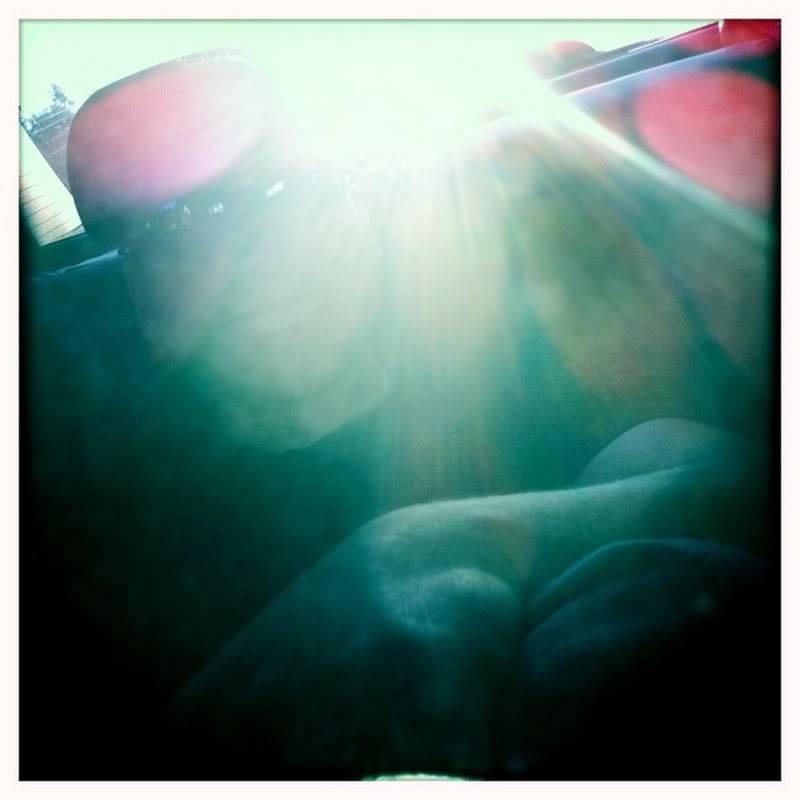 After we checked into the Tuscany Suites, we grabbed dinner at Bahama Breeze across the street. It's basically a nicer version of Islands with a wider variety of food.
Our waiter definitely had his favorite among the three dishes below. (Buttermilk fried chicken? Nice...) We discussed plans for the next 2 days while enjoying the eats.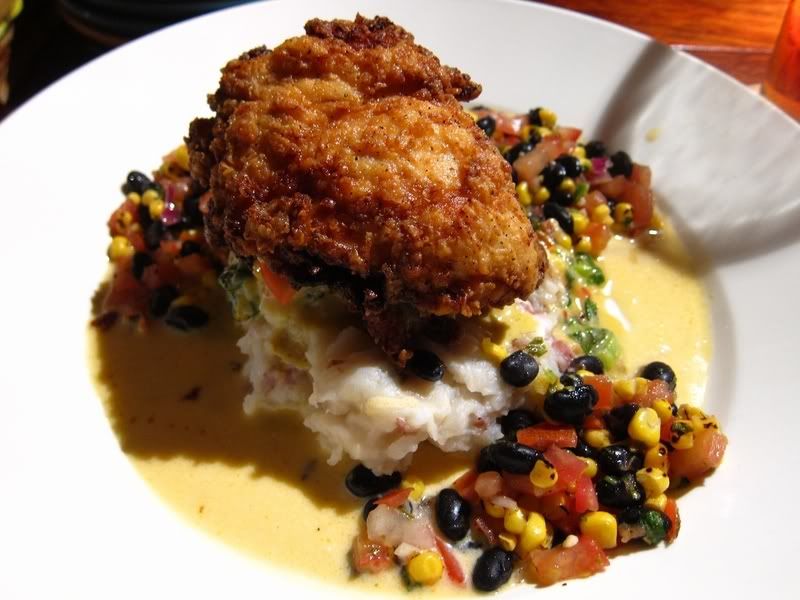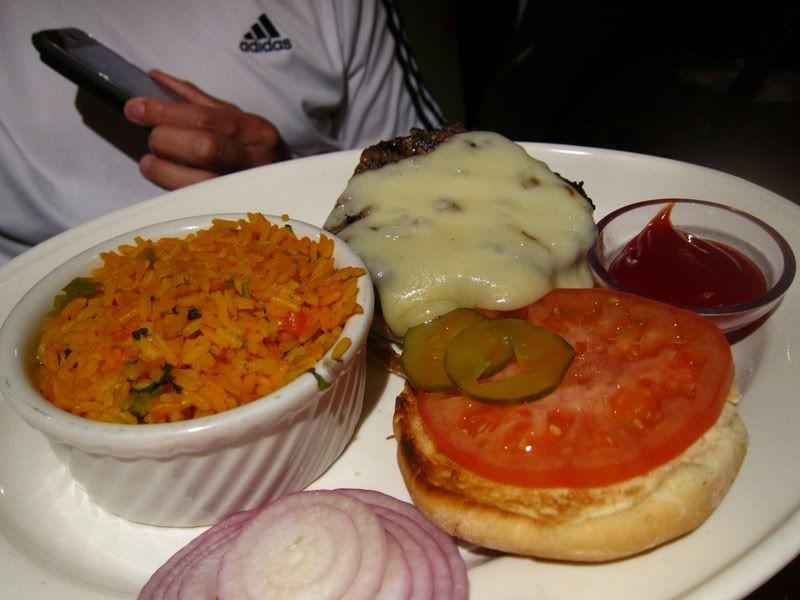 We got back to the hotel and got the pre-party going. Apparently this is the stuff the Bay Area kids like to get down on.
Fernet Branca
. It tastes like Chinese medicine. Gross.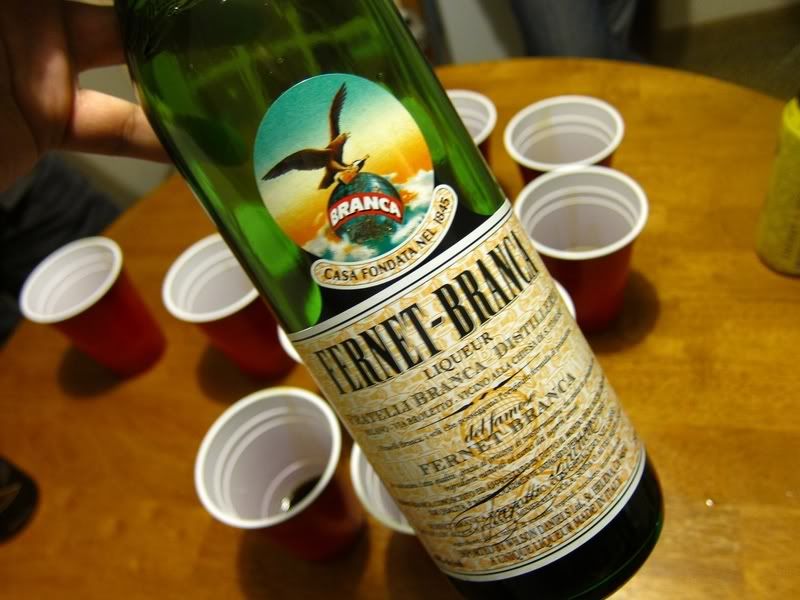 Can't beat this for under $30.
And one year, six months ago, when Cesar introduced me to you guys, I thought, "Wait a second, could it be?" And now I know for sure, I just added five more guys to my wolf pack. Eight of us wolves, running around the desert together, in Las Vegas, looking for strippers and cocaine. So tonight, I make a toast!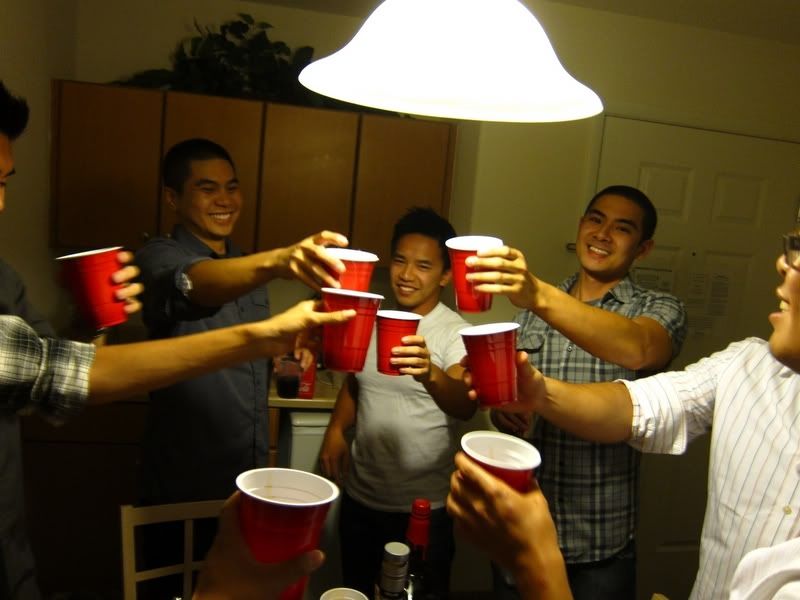 After a few drinks we cruised over to Eve at Aria for a bit. Well, we only made it to the outside. After the express check-in line failed for us, we headed over to XS. It was pretty easy to get in, but most places aren't that bad on Monday. I don't recommend XS on a Friday though. But you make the best with what you got. Everyone was sorta all over the place so I'm not sure what everyone else was doing. I think I was just chilling in the back, drunk tweeting/updating
nonsense
... Word on the street though was that there were madddd Canadians in the house and also a Taiwanese child star as well.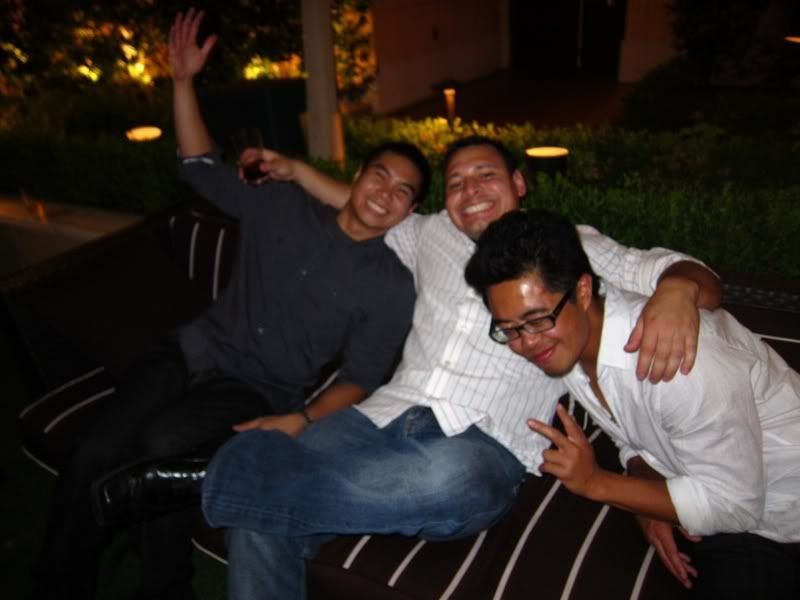 Hazy trip back to Tuscany Suites.
$3.99 for a steak, 2 eggs (no salmonella after effects!) toast and hash browns. To our surprise, there were a bunch of (bunk) Asians all around us. I guess we all know where the 4th meal deals are.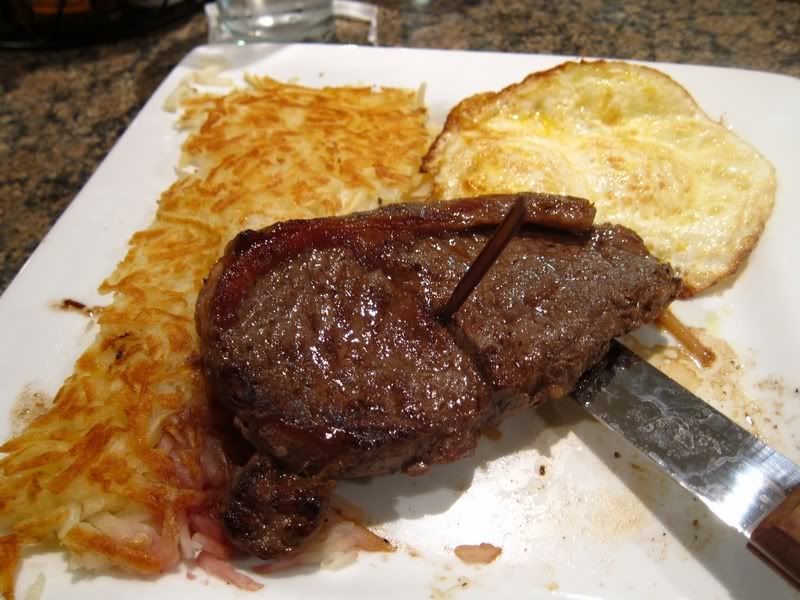 Texting up a storm on my phone. Here's one of the culprits! Lullz.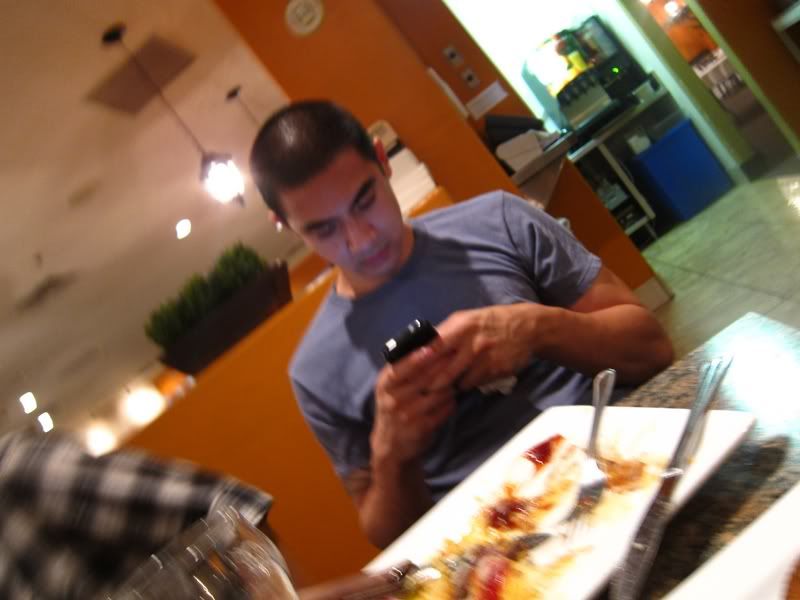 The next day we headed over to the MGM for some breakfast at the food court.
And checked out the Sony 3-D experience. I almost lost my driver's license here! That would have been a real bummer on the rest of the trip...
After an hour of waiting around doing nothing (another failmoment of the trip), a few of us finally got to the MGM pool for some sun and to go around the lazy river.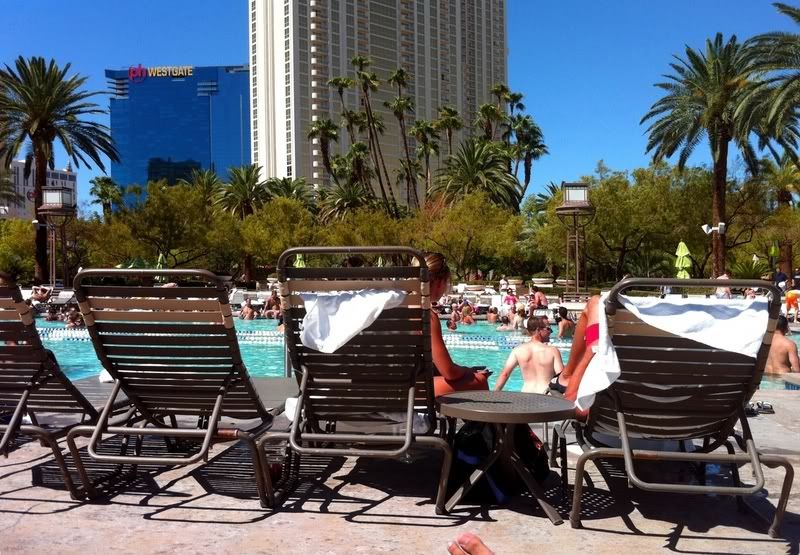 (This picture has been Alex Wong approved.)

One last meal at Tuscany Suites followed by a much-needed nap. The cornbread was the business.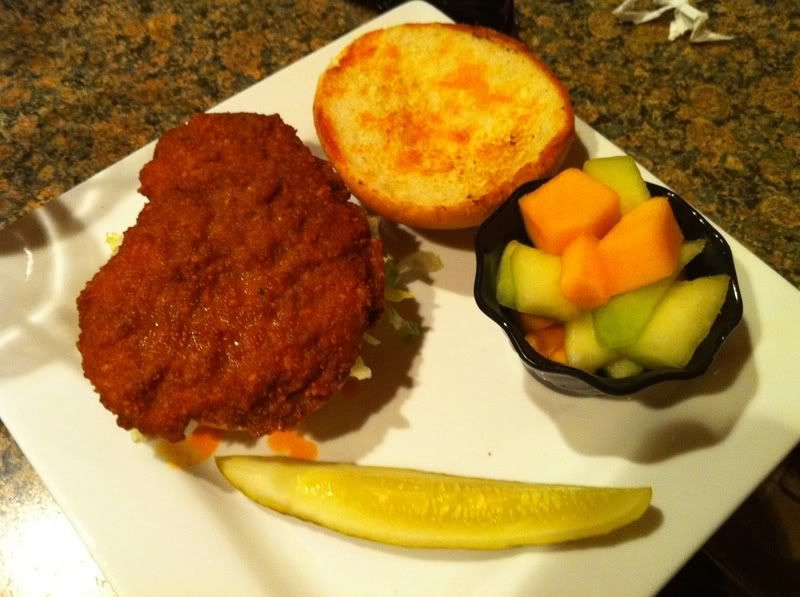 Last night was a practice run. Tonight's the real deal.
A reference to us going to XS for a second time, but to also make the night count.
Reyes, Ligan, me, Cesar, Alex, Yonten, Anson, Millar. LET'S GO!
We were running that city that night. The group went off into various separate smaller packs throughout the night, and we met so many random people. Hotties, cuties, grenades, land mines, cougars, alphas, bros, hoes, homies. We went all over the place and we hit them all. (This is why I'm particularly bummed. I hardly took any pictures!)
Trending topics that I personally noticed that night were that there were a bunch of CANADIANS (again) in the house, Filipinos, and also people from Anaheim Hills! (Billy Kang, Mitchell Long, and some random FINE half Indian/Filipino girl whom I failed to get a full name or number.)
One of my favorite quotes of the night had to be from Alex though...
Me: "Hey where are you from?"
Girl: "Canada!"
Me: "What?! Everyone from Canada is here! My friend Alex is from there too!"
Alex: "Oh what part are you from?
Winnebago
?"
Girl: "Uhhhh... you mean Winnipeg??...."
Sam just could not stop _____ing to/with James! (Use your imagination.)
The cooooolest girl I met was Gen from the T-Dot! I'll be expecting that picture of you and Drake yo!
The straggling wolf pack that stayed until the end.
Vegas. What a night.
Stayed up for a little random adventure until 7:00am, and woke up by 9:30am to get the hell out by 11:30am before the traffic hit. With a food/restroom stop at Barstow, we made it home before 4. Amazing.
A trip for the ages. Let's do it again wolf pack.