So the first half of this post will basically be a list of some of the shops that I check out whenever I make a trip up to Los Angeles (complete with a
Google Maps
links). I say it's a trip, cuz of the goddamn traffic. Unfortunately there won't be pictures of the inside of each store due to store policies. Then the second half will just be pictures of me and my friends in Cerritos. Cheeyuh.
Thi came by after the quake and we headed up to L.A.
First stop on the list was
WESC
on Robertson.
Thi trying on my new jacket. JERK YOU'RE GONNA RIP IT!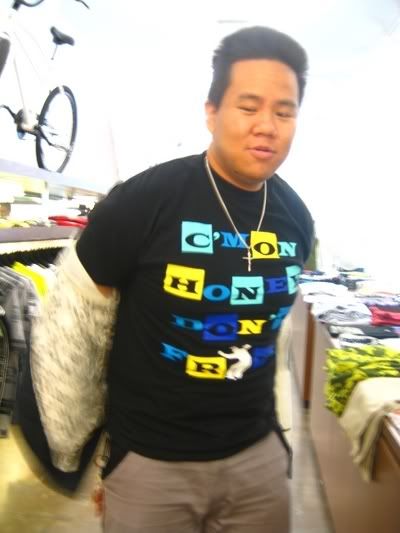 Met up with Jenn (SF) 30 minutes late (lagger).
Then we checked out some of the Melrose spots.
Kidrobot
.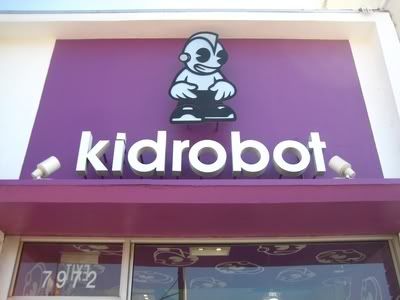 Bape LA
.
Crooks & Castles Flagship Store
.
Thi, Jenn, and myself posting up outside.
I'll be sure to check out
Johnny Cupcakes
when they open doors.
Then on to the Fairfax spots. The corner of Fairfax and Rosewood.
Flight Club LA
.
The Hundreds
.
Supreme LA
.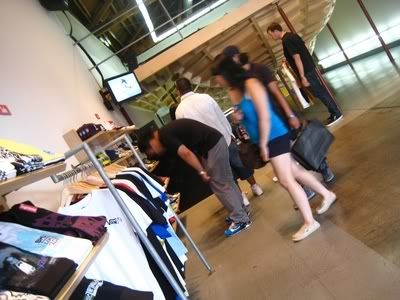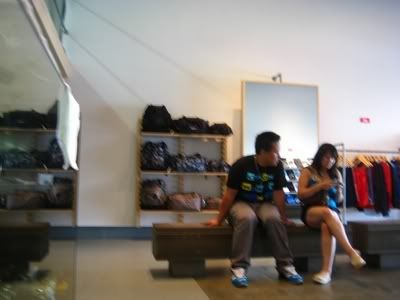 Huf LA
.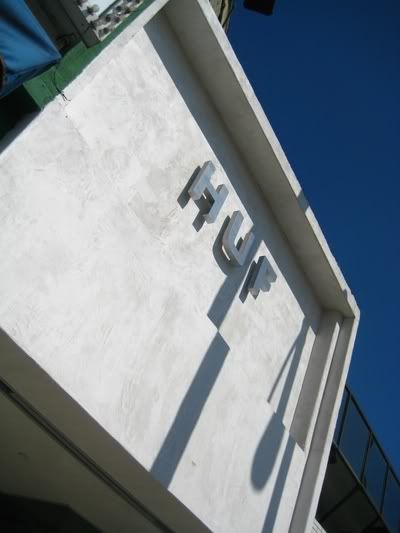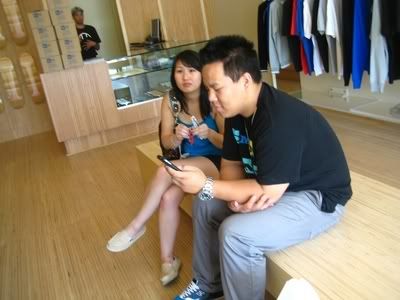 Saw this ad on a tour bus on Fairfax. KOBE!
Then we headed over to La Brea. Here's the neighborhood that everyone parks in for free. Pretty ain't it?
The furniture shop at the corner of 1st and La Brea always has random crap.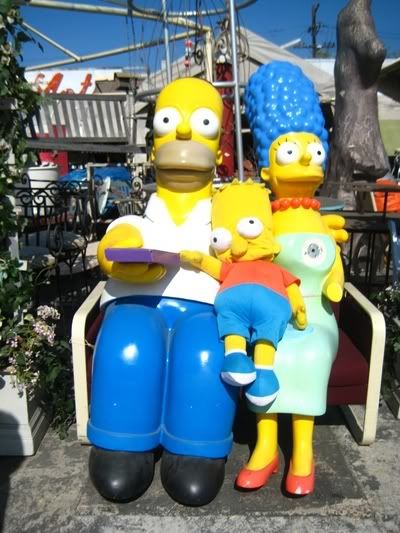 Union LA
and
Stussy LA
. (Yea same address.)
And lastly,
Undefeated La Brea
. (SAME ADDRESS!)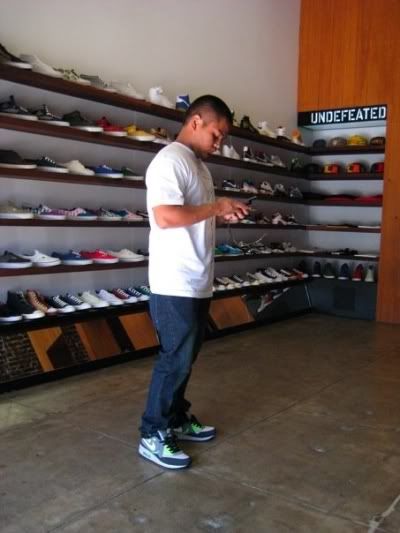 They always have some cool stuff up.
Then Jenn's real reason for hanging out today:
Guppy's Teahouse
. Famous for their shaved ice desserts.
Miso hungry.
Also famous for their popcorn chicken platter which comes with corn, rice, cucumbers, sweet potato salad, and ranch dressing and sweet and sour sauce on the side. da BOMB!!!
Stephie joined us for late lunch as well. Thi just texted her a nudie picture. Scandalous.
Stylin' in Stephie Steeze.
Your nails are so pritay.
Keys.
Phones. (Steph rocks 2. Baller status.)
Then Thi and I got dragged through the Cerritos mall (ugh..). Julius is a sneakerhead.
This one's for you Brian!!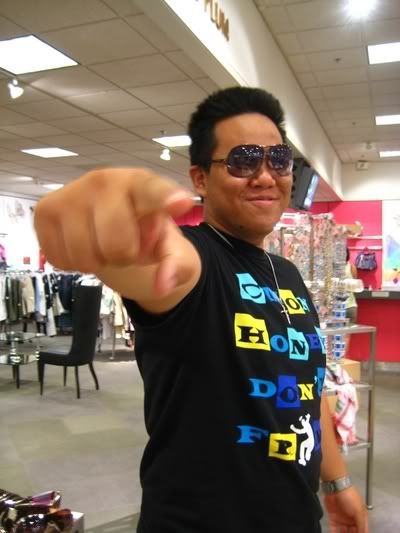 And I think I look pretty good in this picture.
The one good thing about this mall is that it has a Yogurtland.
My fave with cookie dough bits.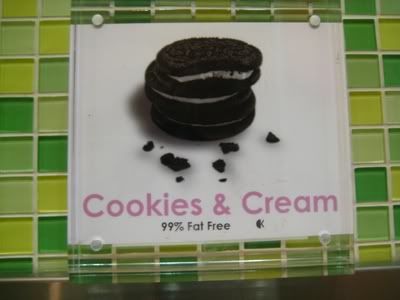 Always a popular spot.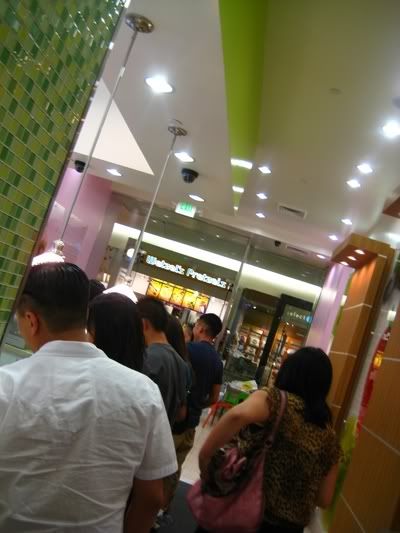 Jenn's bowl compared to mine. Hers is so colorful. Mine, so brown like me.
Thanks again for the visit Jenn. Have a safe trip back to SF. And good seeing you too Stephie. Stop harassing me now k? :)