Monday was definitely sluggish at work and at home after my extremely long and epic weekend, which explains my lag in posting.
After cleaning up
Saturday's mess
, I went home to do some laundry, blog the damn night, and pass out. A few of us decided to grab some fro-yo at Yogurtland in Fullerton later that night.
Picked up Neeraj and Cesar and hit up the KFC across the street first. Jorge took his goddamn time making two sandwiches, but made up for it with a butt-load of potato wedges. Gracias amigo! Cesar's a bit astonished by the price of our order.
Sexy face time.
FAIL.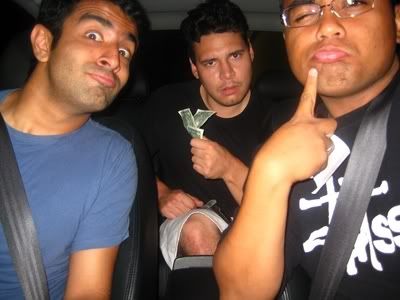 We met up with Bruce, Jasmine, and Stephen at Yogurtland. Cesar comes equipped with hot sauce wherever he goes.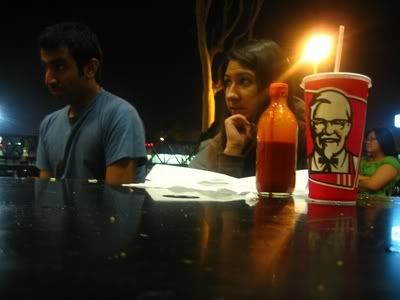 Frozen yogurt.
And of course some Uno.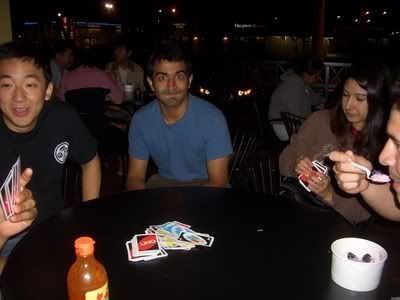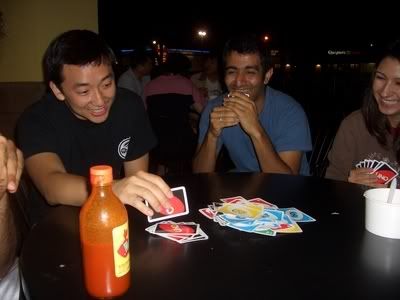 What did we talk about all night? The night before of course. Since our (Stephen's and my) memories were pretty fuzzy, we needed a recap of the later events of the night. It's funny how you can remember your general location during each story told, but the surprises you find when you learn the details.
What a great weekend. Thank you everyone. :)