I'm refraining from using the "E" word to describe what we hope will be a great party for my buddy Stephen. Whenever that word is used to describe something in anticipation, it seems to curse the actual item/event/point in time. Last night Cesar & I helped him plan out a little bit for his Cinco de Julio party this Saturday.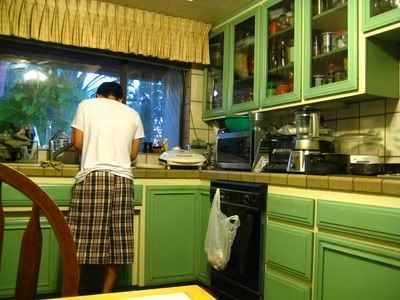 The card table/hard liquor bar.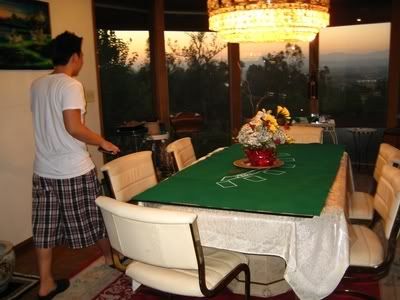 The dance floor/mingle area/designated twister area.
Amy (Stephen's younger sister) is a very talented artist. She's been doing stuff like this since she was fingerpainting at the tender age of 8 months.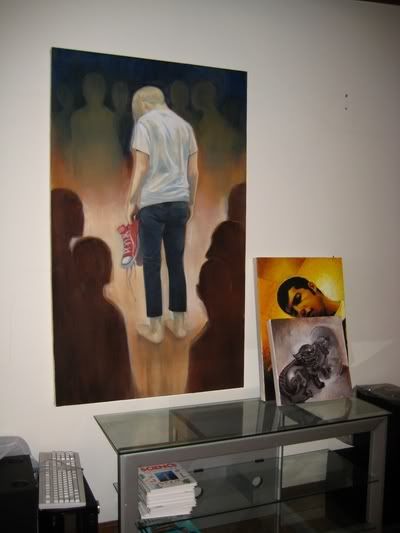 Area for the taco cart (WORD!) and hookah.
"Jomo this out. AMY HIT THE SWITCH!!" -Stephen.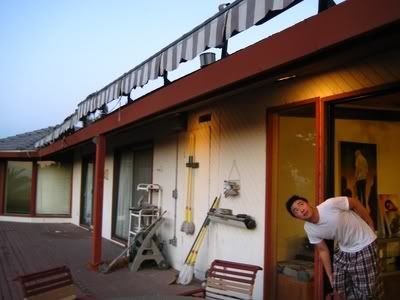 "YEAAA!!!" -Stephen. .... Check out that hole..
His back patio has a pretty nice view of the city lights.
Cesar finally gets here and we hit up Home Depot.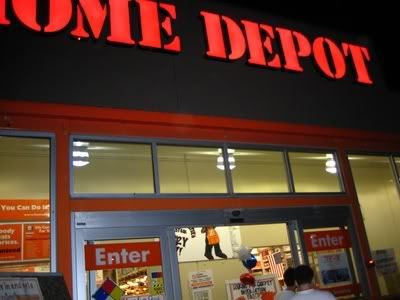 We were looking for "table tops" for people to place food and drinks on, beer pong, and flip cup (seriously, these games haven't gotten old).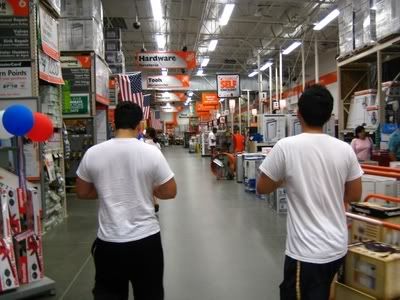 These proved to be the best bang for the buck.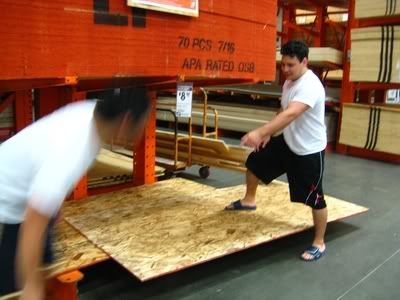 Checkout time.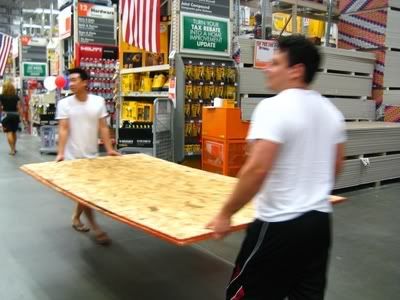 WE OUT!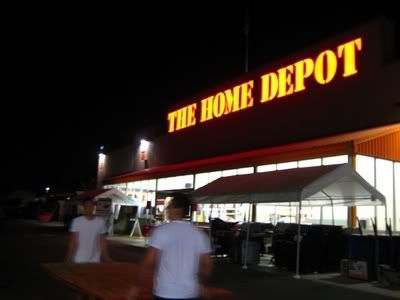 Tried to get into BigLots across the parking lot for some pong balls, but they were closed. :(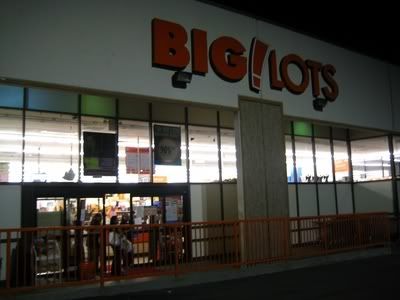 Quick stop to Jack in the Crack to get Cesar some dinner.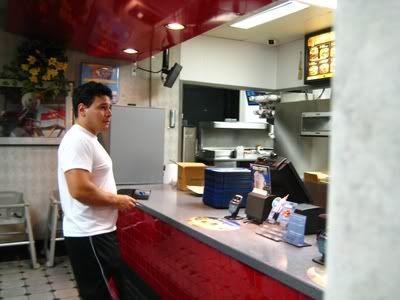 Stephen's getting nervous.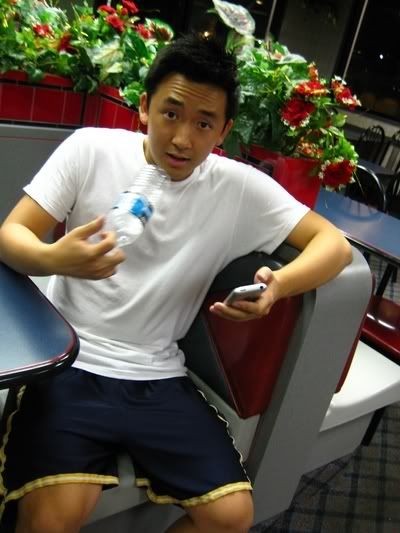 We discussed what needed to be done before Saturday, and there's a lot of shit to do. Unfortunately I won't be around to help out until Saturday. Good luck guys.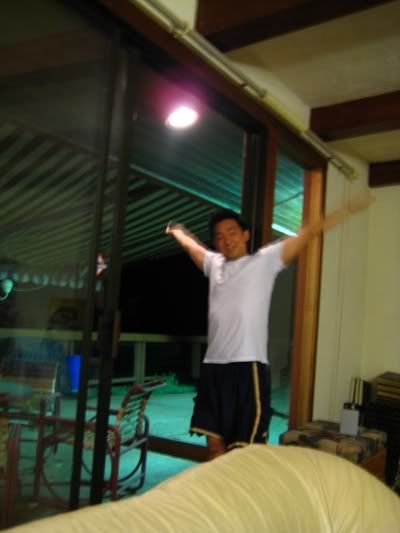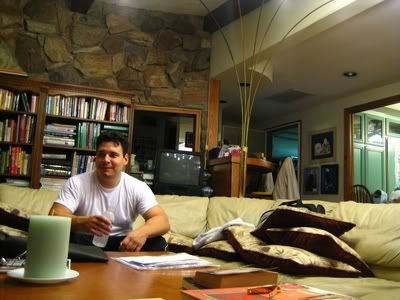 Before we left we tested out the house speakers. The one guarantee we have is that the music will be bumpin'. Cesar steals Stephen's ipod.
COME SATURDAY OR CESAR WILL CUT YOUR D**K OFF!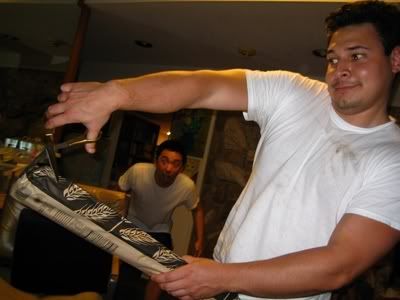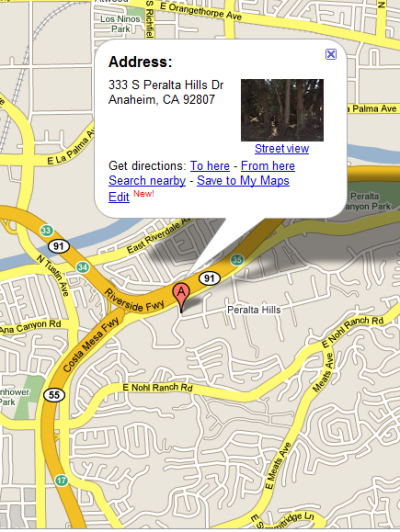 Tune in later for pictures from the "E" party.
Not the drug.