On Saturday, Annabelle and I tried to get an early start to the day by making some breakfast for the house. Everyone else was still fast asleep. We hopped in TKs car to find that his tank was on E. So we stopped by the gas station. F**k these prices.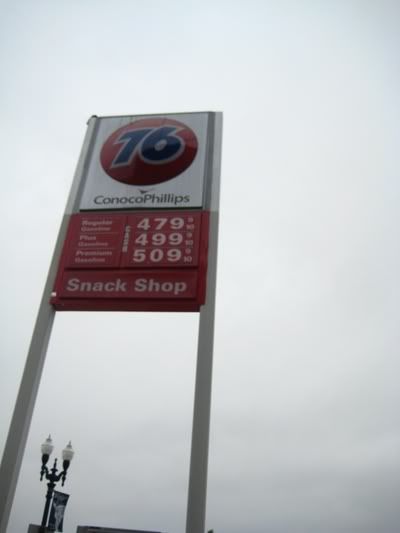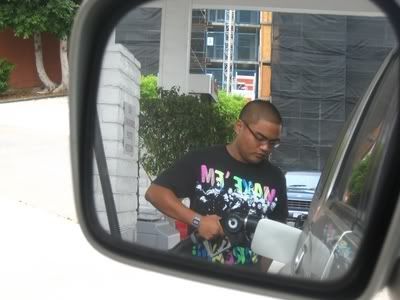 Then on to Albertson's up the street to pick up some groceries.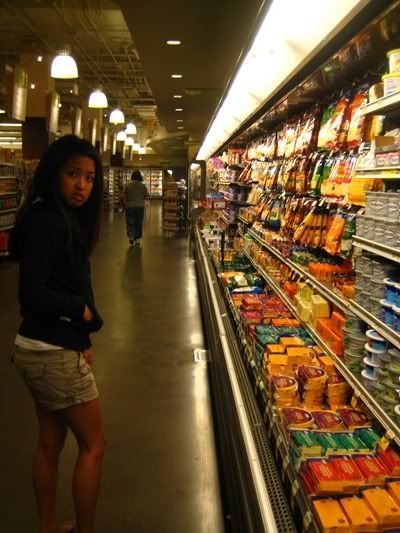 White, or yellow?
TK was showing us some videos while we prepped breakfast.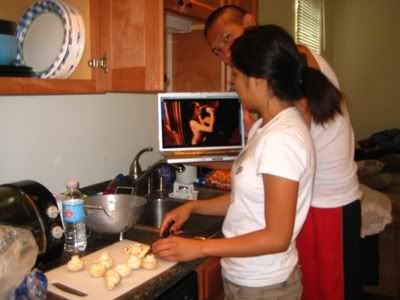 My little sous chef.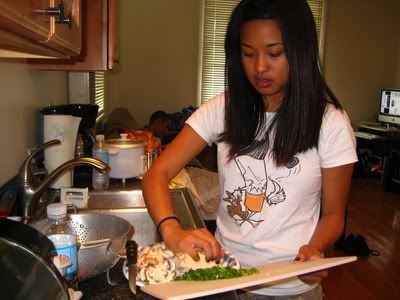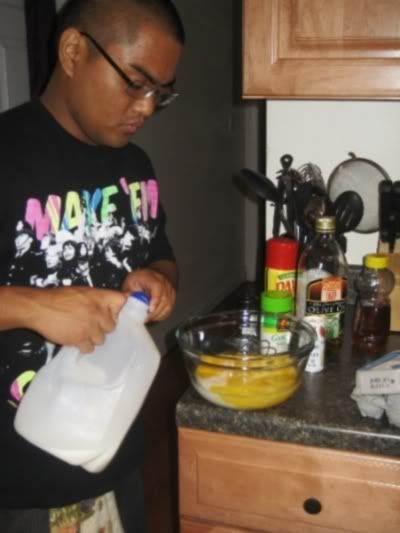 Baby wieners.
As we were setting the table, Terry devoured her plate. THANKS FOR WAITING FOR US! :thumbs down:
Since it was 1:00pm, I guess this is more like brunch.
Cooked baby wieners.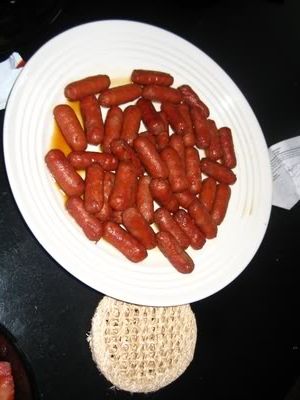 Terry was still hungry.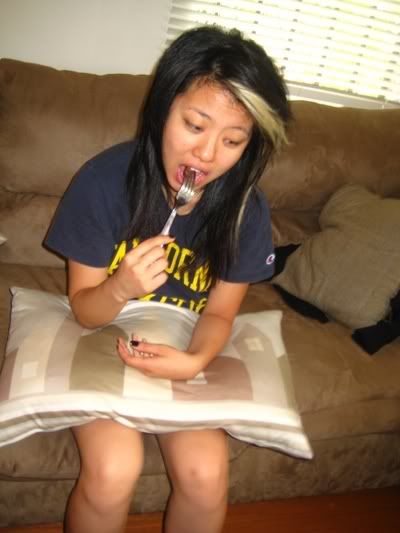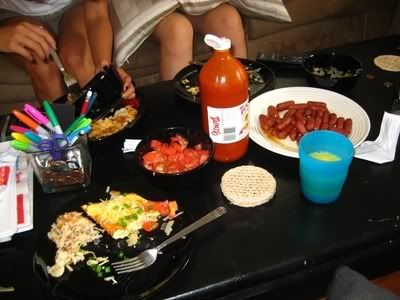 Later that day, Annabelle's friend Amanda came by with her gf Amy for the SD Pride parade and festival. Cute stuff ladies.
Amanda is a hardcore gamer. Wherever there's an XBOX 360 around, she'll be on that sh*t. Here she is showing us how to play
SKATE
.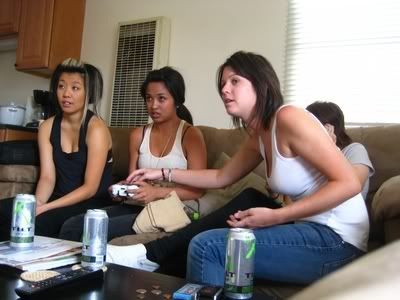 Then I went to the shop to help out the homies. Old man Geeoner.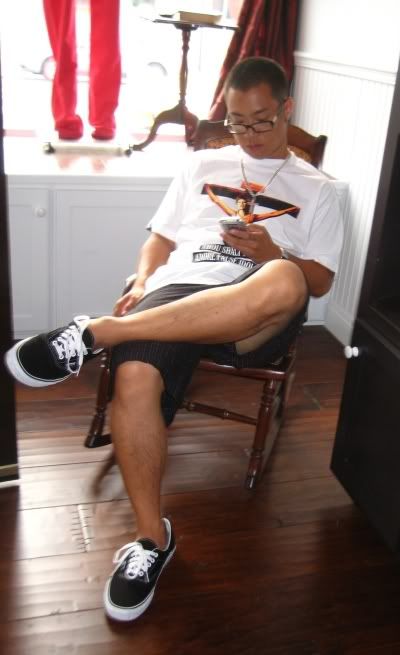 Josie getting her daily dose of the blog in.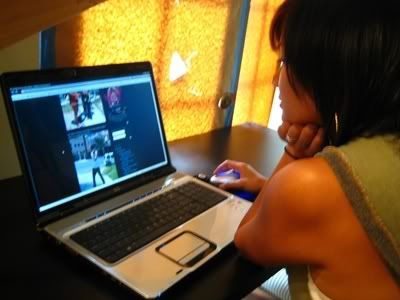 And of course my man RJ doing what he does best,
chewing bubblegumz
.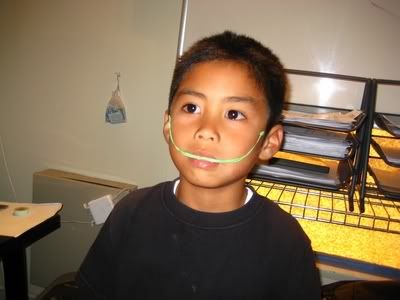 Feel free to ask Gian about his workout plan. Dude has dropped at least 30 lbs. I'm proud of you dude. Here he is gettin down with his protein shake.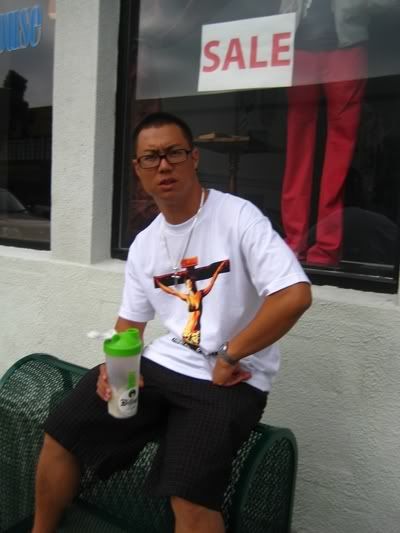 Good luck playing Hangman with RJ. This bobble of the word "SHIRT" definitely messed us up a little.
Ouch.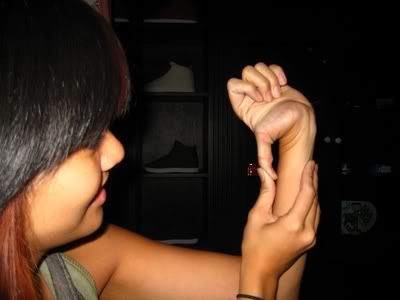 After closing, we stopped by Horton Plaza at the Vans store.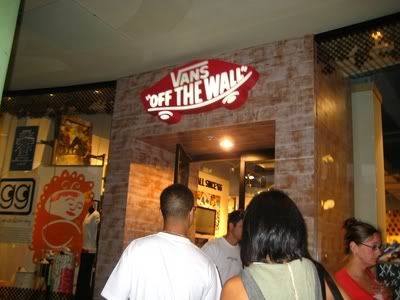 Gian's always trying to get every shoe.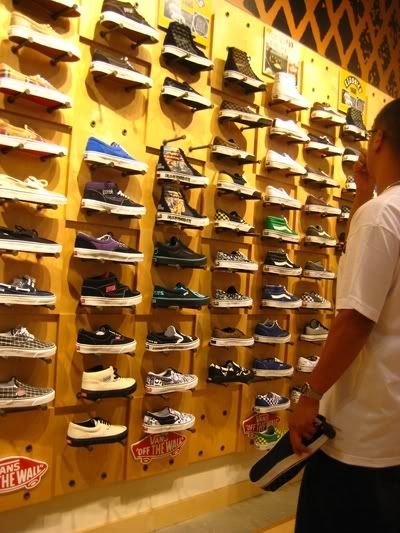 Time to get ready for Julz's party at Prospect. Guilly the keed.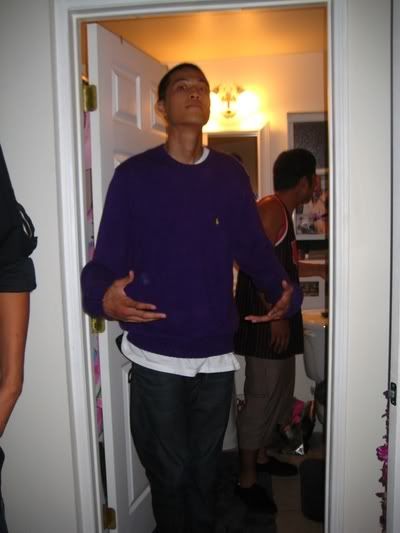 George had to borrow some clothes to get up to dresscode. Here he is using my jeans and one of TK's new tees. Nice socks dog.
Did a few of these before we left. Too bad the drive to La Jolla was long enough to have the effects wear off.
Bin, Guil, Michelle and I left for Prospect while the others stayed behind to get ready. Ran into Joe, Cindy, and Kim in the elevator from the secret parking spot.
Damn Klev, getting your grown-man on.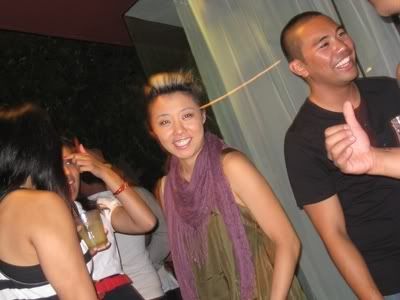 Lookin' clean George.
Guil sportin' the new summer line.
DJ Mark Marcelo
definitely had a bumpin' set. Wuttup Mark!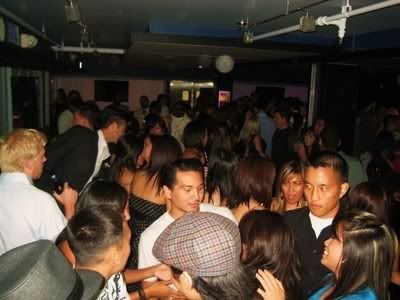 SpeshulEd & DJ Mark Marcelo.
Kim and Bernadette.
Joe, Cindy, and Annabelle.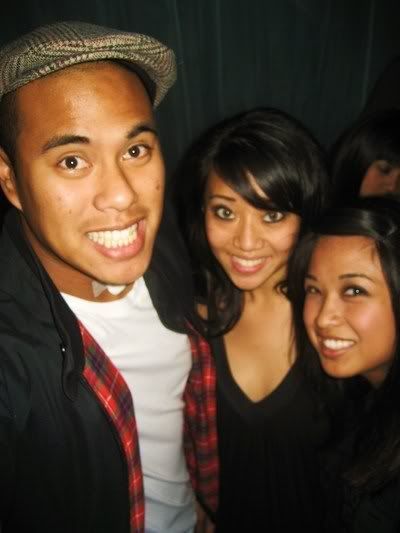 Michelle twerkin' her booty.
No blog is complete without some matching.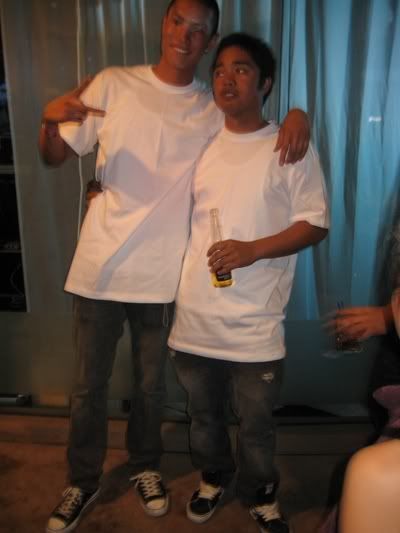 This kid really had a few too many of course.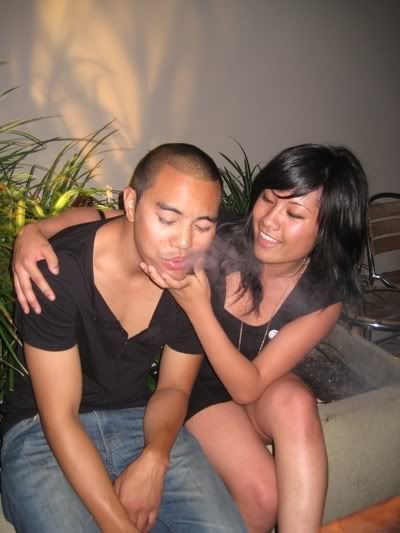 !!!!!!!!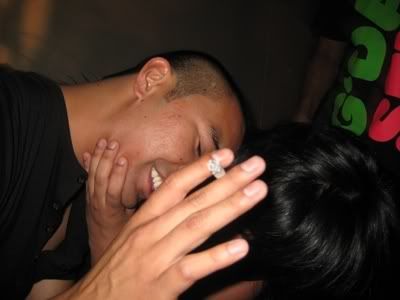 Michelle's friend Sherry. UCSD reppin'! Good luck with med school. Stay nerdy.
And my girl Richelle also from UCSD. Holler.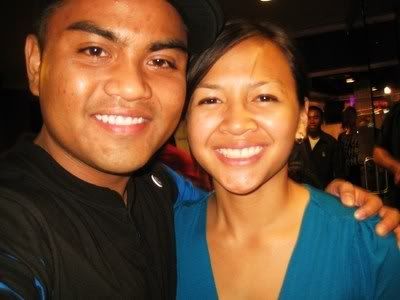 My other favorite Bumsville Bitches, Michelle and Terry.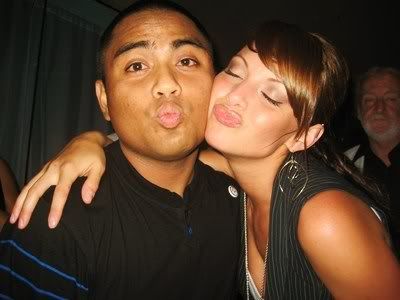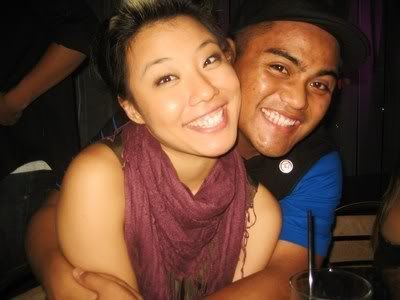 3/4ths of TAA, and the one and only TAWG (Tall Ass White Girl).
Mark made a late appearance. Lookin' pimp man.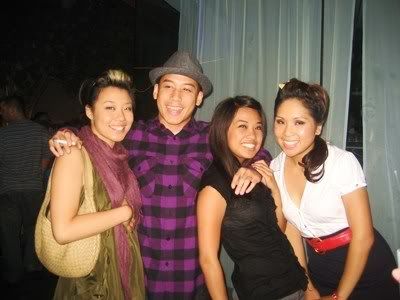 At the end of the night, we ended up just back at Bumsville. Julz you better not pull that BS again dude. Now you know what you have to do.
EAT BREAD!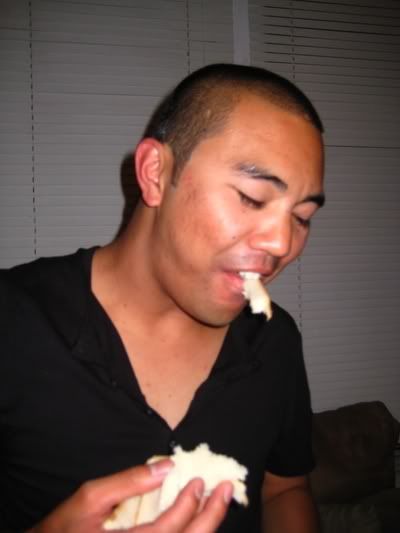 And of course more late night eats: Jack In The Box.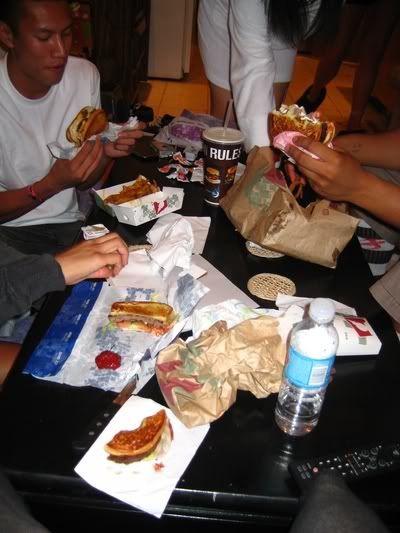 Which ones Toe-Knee?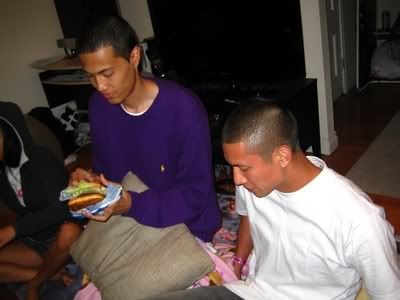 Another great night.
Goodnight Mother Teresa.
And goodnight Guil. With your gay princess blanket. "HEY I GOT PRINCESSES ON MY D*CK!" -Guil.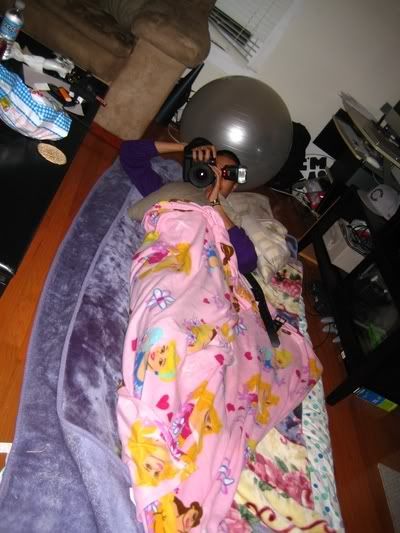 There I finished my post Guil. Read it, and get back to work.