The other day Cesar and I paid a visit to Brian at UC Irvine to pick up the hair clippers (you know I gotta get a fresh line-up). Putting on my fresh outfit: Royal Rev tee and new kicks from Gio.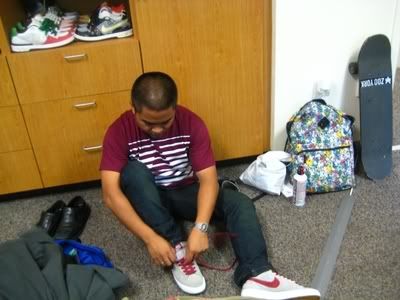 Cesar takes a picture of Brian's crotch.
And approves.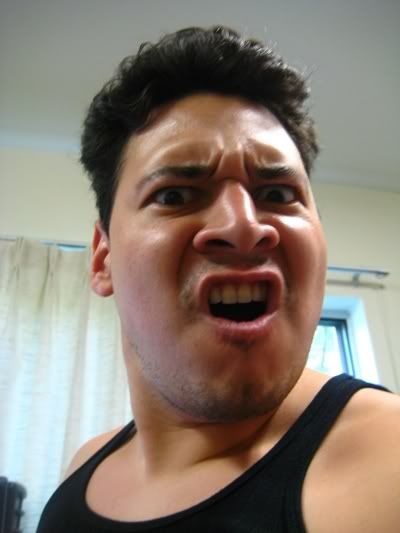 Irvine doesn't have much to offer. We watched some videos for a while on Cesar's computer.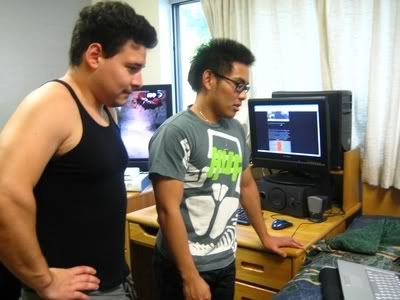 Brian is a damn stingy bastard with these. "YOU CAN HAVE 2!"
We of course disobeyed. Surry bro. We owe you a new pack.
Brian checks out my Google tracker for the blog. That's right I'm watching you all...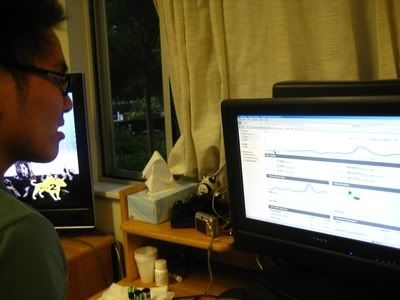 We at least we got a good Rock Band session in.
My guitar = Hot fiyah
Rockin' out.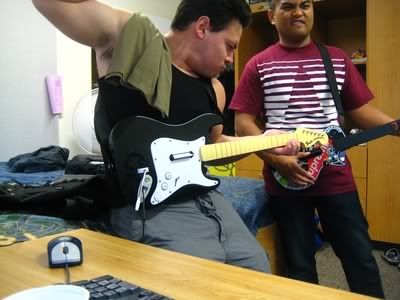 Brian's suitemate Alex aka Boggy aka Boggz likes to slam the drumset. The aftermath...
Apparently this isn't the first time its happened. We come up with a solution and basically put together a splint.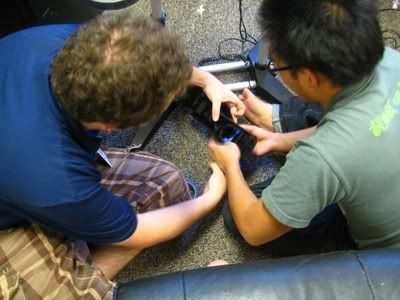 Good as new!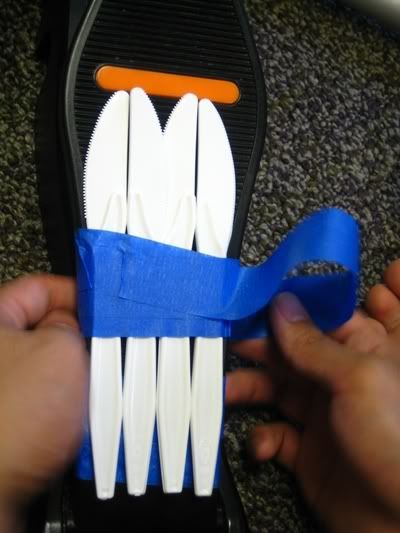 "JOMO, WE'RE F**KING HUNGRY."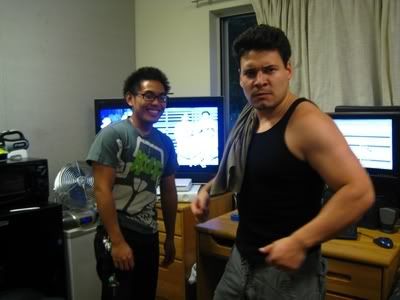 Alrite so let's get some food, damn.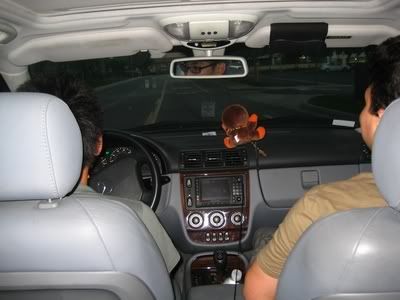 We check out the KFC/Taco Bell combo spot for some cheap food.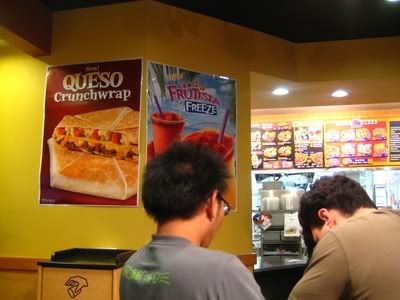 "I'M STILL F**KING HUNGRY."
Get your freak on.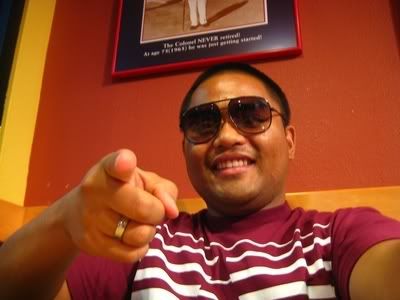 Brian disapproves of my picture.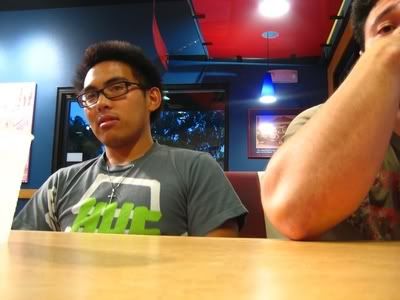 Cesar joins the fun.
This was probably the worst meal I've had in my life. Mashed potato bowl with popcorn chicken, cheese, and corn; cheesy gordita crunch, and 3 biscuits with honey. Gave me
the Itis
fo sho. And if you don't know the Itis, watch
this video
.
Before we left, we tried to get some wall climbing action in after watching
this video of Brian in the hallways of Lluvia
. Unfortunately, due to the Itis, Cesar and I were less than stellar. Brian's got some game, not gonna lie.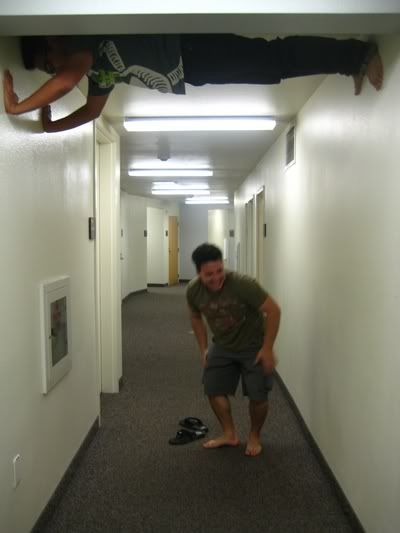 Hold it Brian, don't fall. Hold on I didn't turn the flash on. When his knees started to shake, I don't know who was more scared.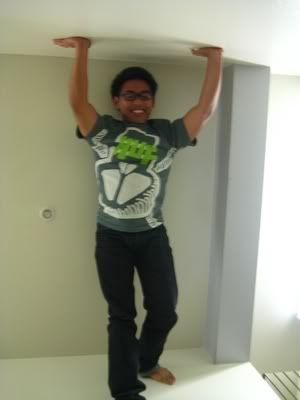 Brian for the win again.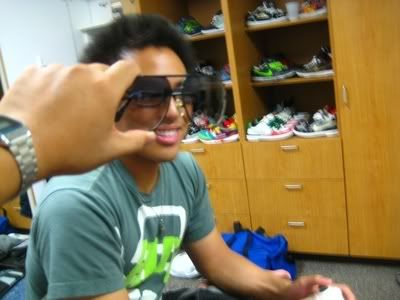 Bye Brian!