WUTTUP! So first off here's a recap of my San Diego 5-day weekend through through the eyes of
myself
,
Bumsville
, and
TK
. And
Julz
too, but his sh*t is always weak like diarrhea (DAMN THAT WAS ORIGINAL SON!).
Mine'z:
Day 1:
Back to Bumsville
Day 2:
Babe Blvd Invades Jade Theater
Day 3:
Honey Brunches and Prospect
Day 4:
$100-Dollar Bills. Look at YOU, Look at YOU!-N*E*R*D
Day 5:
The End of the Road
Bonus:
Take it Back!: DJ Mark Marcelo in the Mix
TK:
Relaunch
The most important meal of the day...
Happy Birthday Baby Jesus!
N E R D
Bumsville:
WTF is this?!
Happy Birthday Julz
Julz:
THANK YOU ALL
BORN DAY
Back to work. Grabbed some lunch the other day with Lizel. Still camera shy?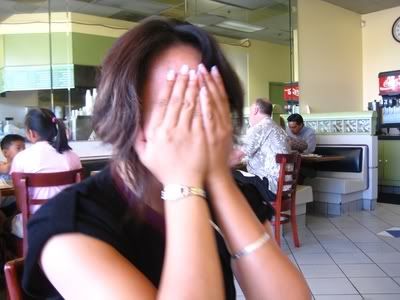 Sinwoo (UCSD Kyrie) was running the kitchen that day. YOU OWE ME LUNCH SON!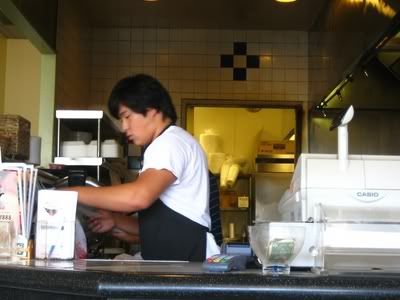 Sweet & Sour soup. Yummmmm. (No pictures of our entres unfortunately.)
Popeye?
Then later that night Stephen and Neeraj/Jasey Poo wanted to shoot some pool. We met up at Stephen's house where Stephen's mom was showing off some new toys. New ping pong table!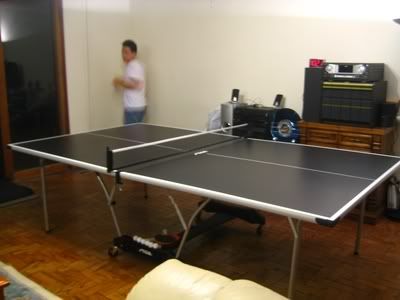 And then this Zero Water contraption.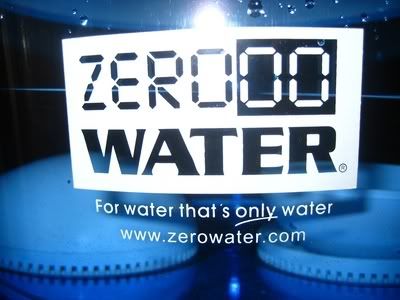 It fits on top of any standard water bottle dispenser. All that junk in the bottle is for filtering.
And here she is showing me this special reader that tracks particles in the water. The lower, the purer. Standard tap water hits 475 points, bottled water around 175, and of course the dispenser is at or around 0. Whatever works for you lady. Just kidding, the water does taste good, but I'll take my chances with Kirkland water.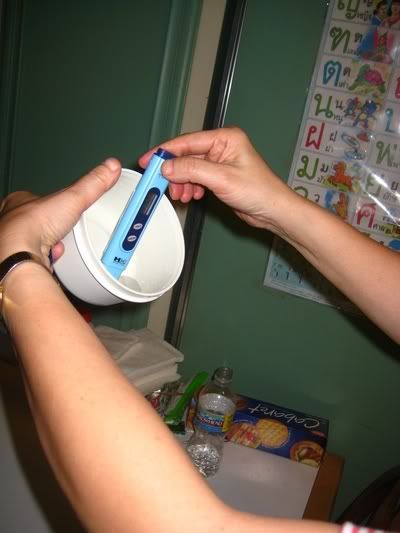 Before we went to the pool hall, Stephen had to stop by work for an emergency. The power went out and he had to check the systems. Welcome to
Teco Diagnostics
.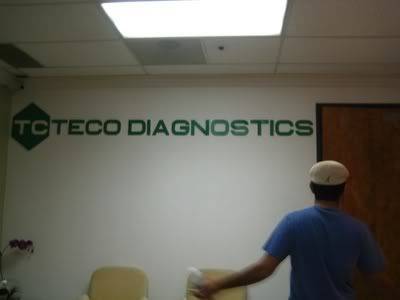 The company specializes in pregnancy tests and urine analysis strips and readers. Anyone need to check their protein and potassium levels? Peep the hot mama.
Thanks for making the night lag Steve.
More lagging: Stephen shows off his display booth for conventions. Good work though Amy. We know Stephen isn't capable of stuff like this.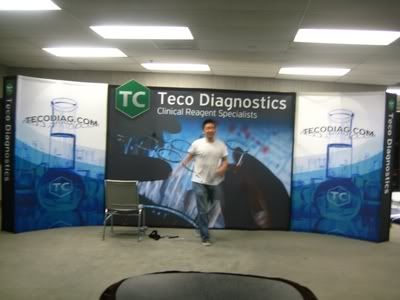 Jason gets excited though. "Can we just Jiu Jitsu here?" -Nee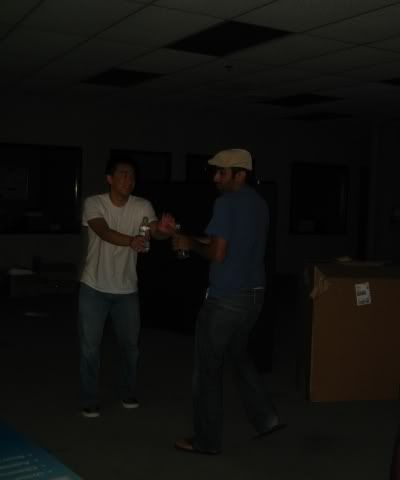 Round 1. FIGHT! :Street Fighter music plays:
Stephen shoots and gets an early lead.
Almost...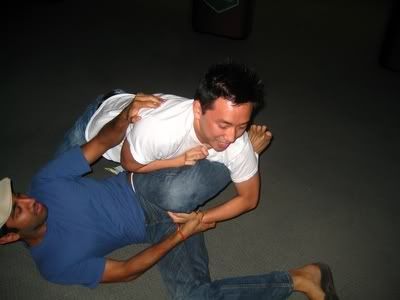 Uh-oh..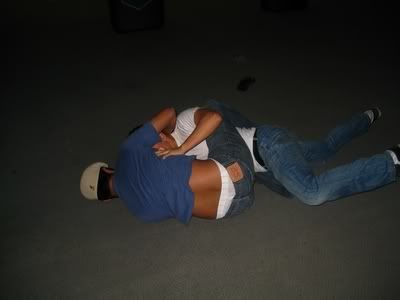 And reversal.
Jason goes for the kill.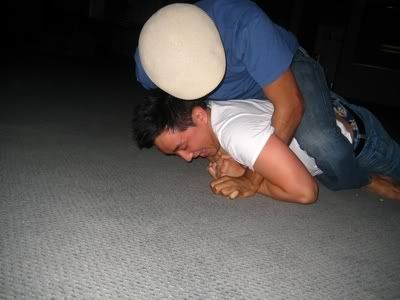 Rear-naked choke hold. Done-zo.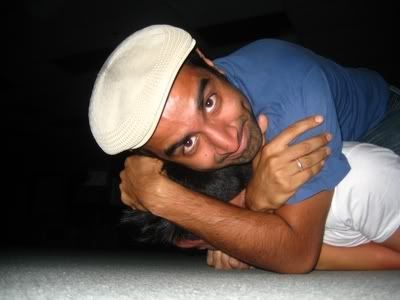 Then we head to the bar/pool hall. Danny K's.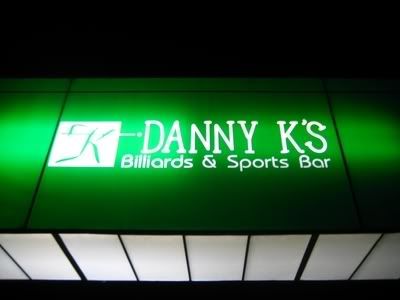 A few action shots.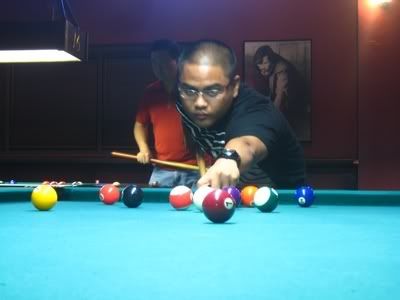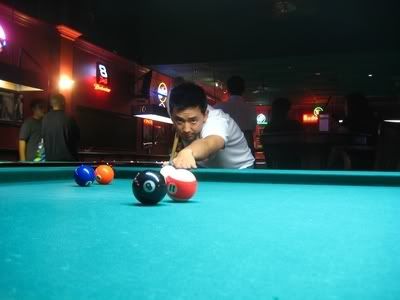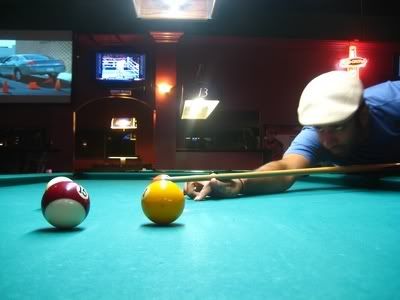 LEARN TO BE!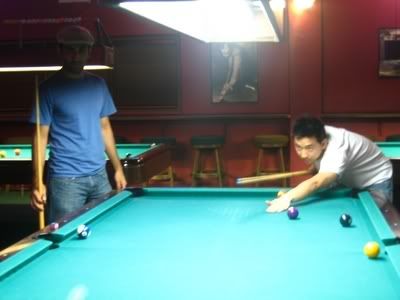 The End.
Oh wait, I saw this sprayed on a wall up my hill. Anyone that's from around here knows that you won't see this EVER (mostly stuff done on college campuses). My man
Huey Freeman
from
the Boondocks
.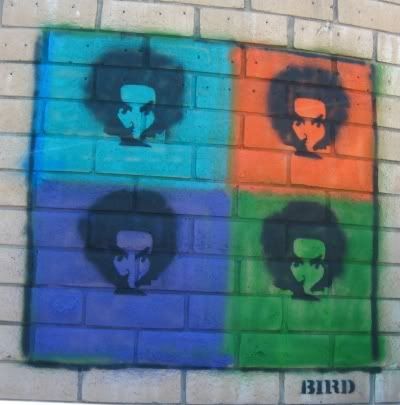 I dunno who you are "Bird", but I appreciate the work. Nice piece.