Today was pretty laid back. Nothing was going on here in Anaheim Hills. (And I sorta regret not heading to SD. Sorry friend! Hope you had a good time. If Harney's wasn't good, I know 5 people to blame.) Brian even came down last night, but rather than bringing Rock Band, he brought laundry. Fail. Here he is modelling his hypebeasty backpack.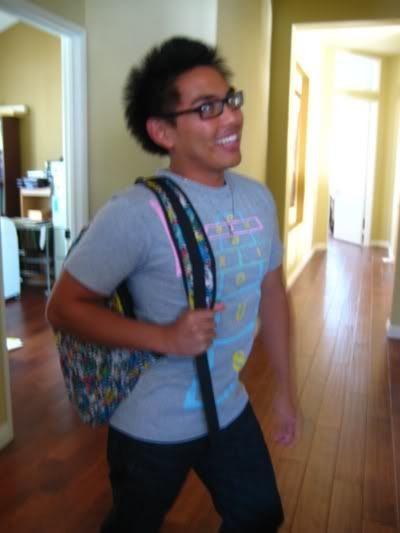 After a full evening of boredom yesterday, I had to get active today. So I headed over to Bruce's house for some sporting activities. Spotted this flashy ride at the offramp.
Blog titles are everywhere.
Here's Brucey B. He's got until his 25th birthday (June 10, 2009) to dunk a basketball. He looks goofy, but he's deceptively athletic; he just needs to get his hops on. Stephen just thinks he's an uncoordinated mother f**ker.
Bruce's house is definitely ballin'. To the right is the pool. The stairs lead to the basketball/tennis court. And to the left...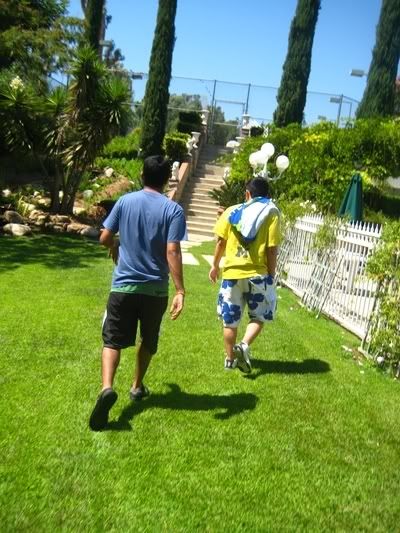 Koi pond. Nice.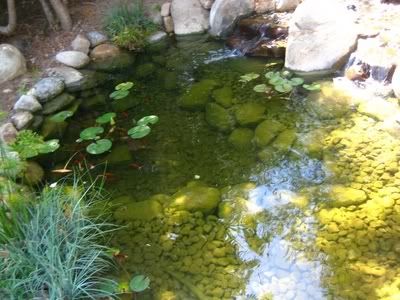 First off, some basketball.
Stretches.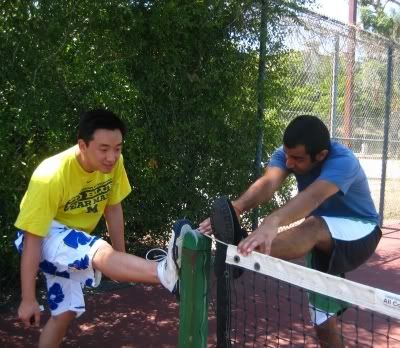 Stephen definitely had his shot going the whole time. At least he's got game on the court.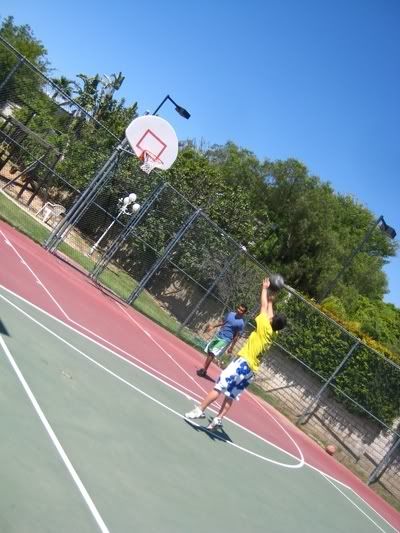 Stephen and Bruce beat me and Jason by a few points.
The primary colors head back down to the pool.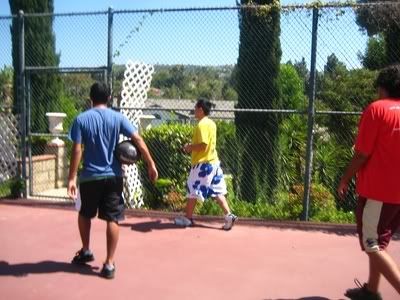 Bruce getting his girls water polo pose on. Can I get this in a wallet size?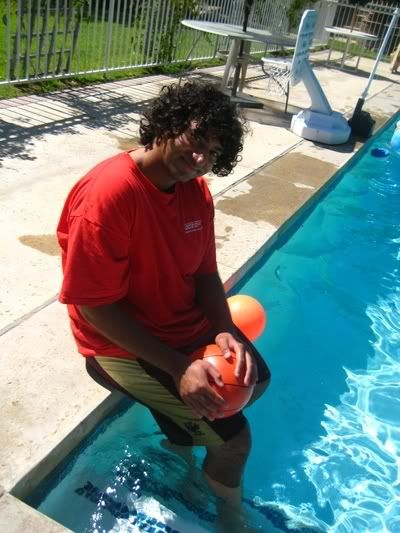 We got a few games of pool volleyball and basketball going as well. Sh*t was so damn tiring. Especially when you're short, and not a very good swimmer.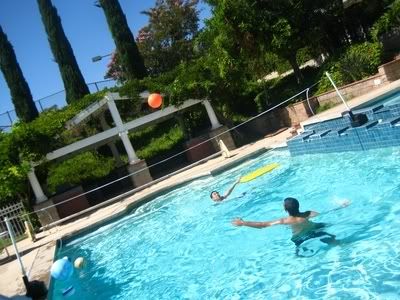 Afterwards, Stephen and Jason had to jet. So Bruce and I headed over to Vons and Blockbuster to grab a rental and some groceries for his dinner with Jasmine tonight.
I can't even begin to count how many times I've turned onto this corner. This one's for the OGs.
Raising Arizona
. Copped.
Arizona and Lipton Green Teas. Copped.
As I was getting out of shotty, I noticed something in the seat. Bruce gettin' dirty in the frontseat?? Are those condoms?!?! (O.O)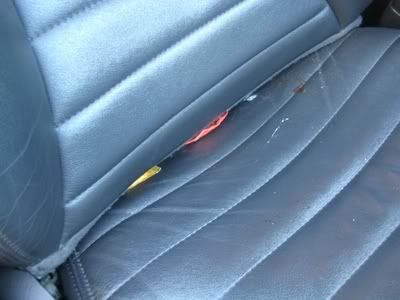 Nevermind.
Some of his bumper stickers. The B.O.C. is in the building!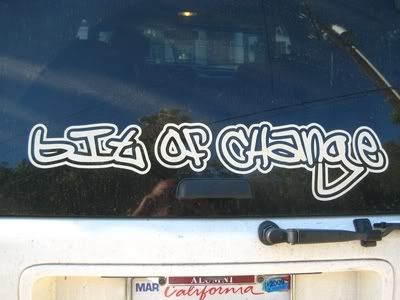 That was a goddamn epic playoff series. (See bottom of post for a highlight video.)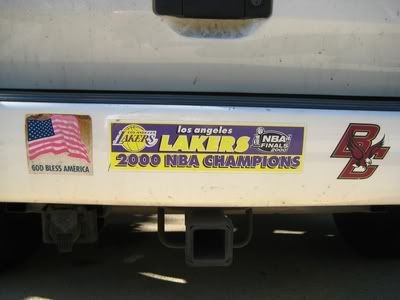 They do.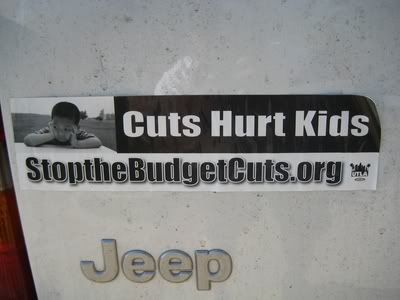 Then drove Stephen and his dad to the shuttle stop.
On their way to Washington D.C. on business.
And after all the basketball and swimming, what did I do? Go running at the gym. I know I've been slacking off for a few weeks now, but my body seriously feels like I've made up for it. One word for how I'm feeling right now.
Pooped.
Need to get some rest. Tomorrow should be a fun day. :) Peace out.
And as promised, that highlight video. F**k you haters.