Family has different meanings to different people. For me, there's my blood family (not that I don't have a strictly blood relations, I love you guys too!). Then there's my "cousins" from the Pangan (Jennifer and Jeremy) and Contreras (Mark, David and Trishia) families.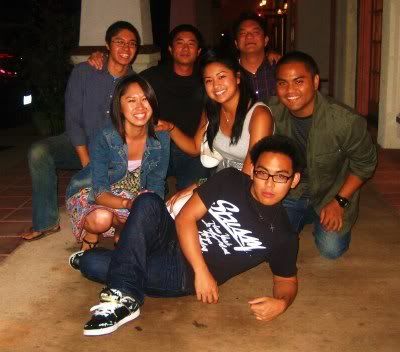 Recently at the family gatherings, we talk about hanging out since we all still live in the area. Jenn and I decided that it was enough talk. TIME TO HANG OUT!
We ate at
Yosuke Sushi
near our old middle school.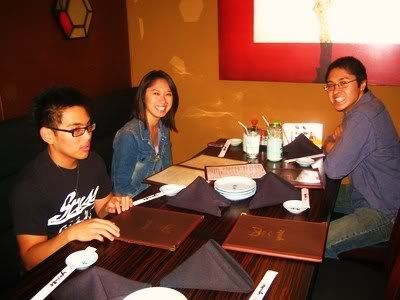 Trish and David.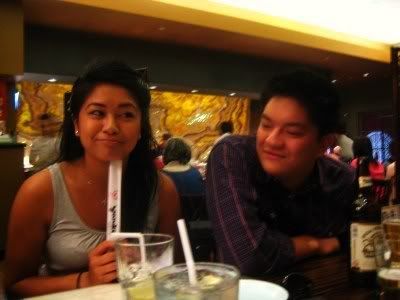 Jeremy and Me.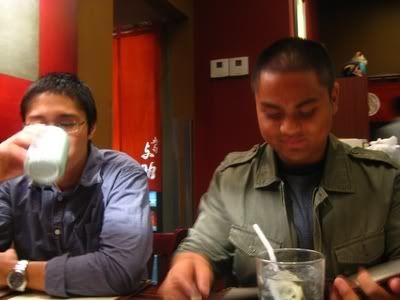 Me and Trish.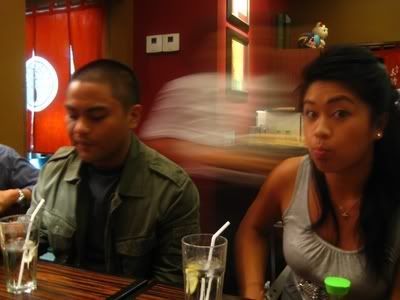 Brian and Jenn discuss the options on the menu.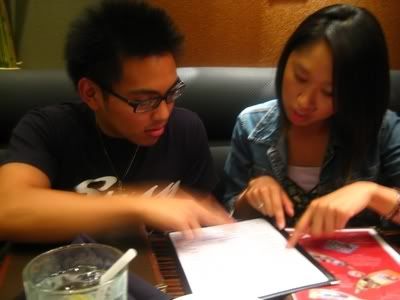 Mark!
We decided to get 2 crunchy rolls, catepillar roll, dragon roll, an Ichiban Boat, and Yosuke Boat. They looked pretty good in the pictures.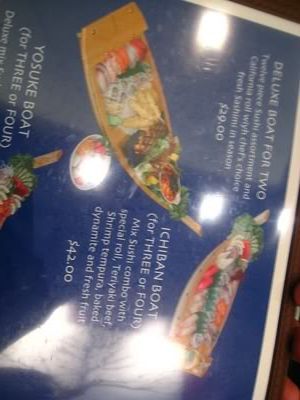 Mark (28), Brian (21), Jennifer (23). No it's not a reminder of age Mark! Although the resemblance to Tito Zee has never been so apparent until this picture.
Jeremy (21), Me (24), Trishia (22), David (25).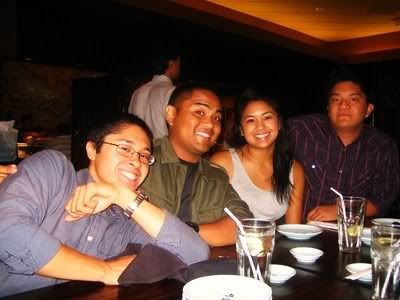 First off was the miso soup served with radishes and cucumber on the side. Delicious.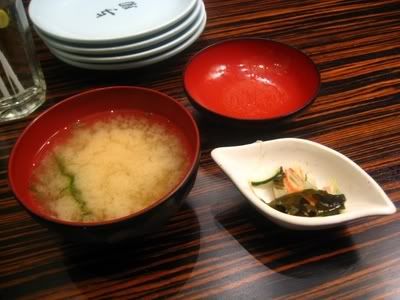 Crunchy.
Catepillar.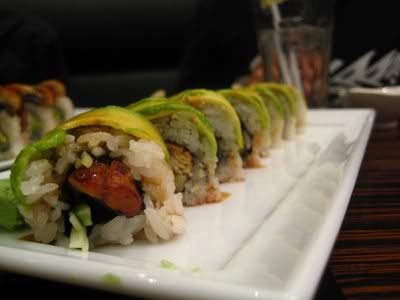 Then the big ones came out. ICHIBAN!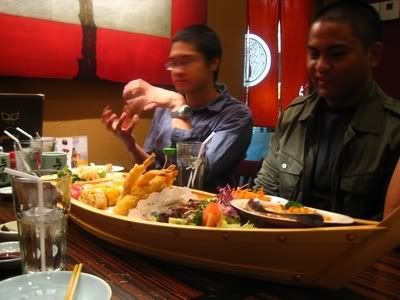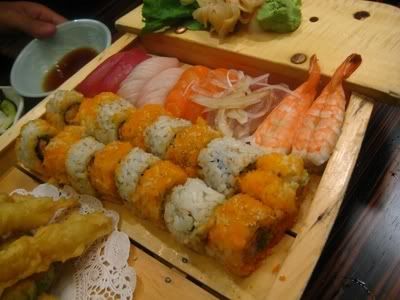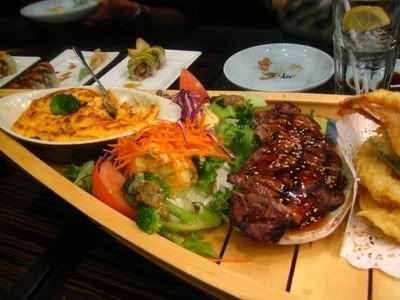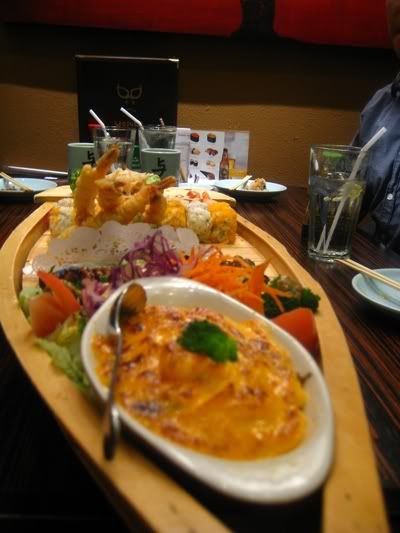 Then the Yosuke boat.
These were pretty big...
"You could ride this boat the the Philippines!" -(I forgot, sorry)
The aftermath...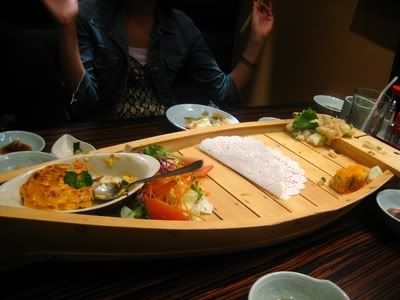 We finished it all except for 8 california rolls. Nice job guys.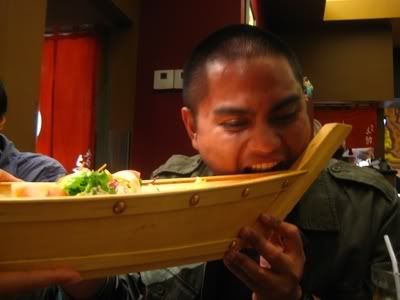 And then finished it off with some well-presented watermelon and oranges.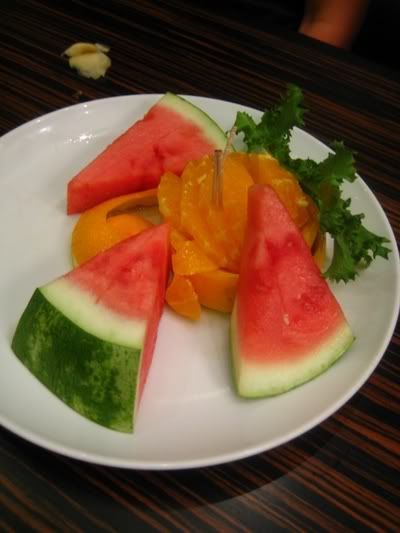 Took a few pictures at the restaurant for sh*ts and giggles. (See bottom of post for more pictures.)
Afterwards, Jennifer let us come over to her place to chill. They're reading my blog! :)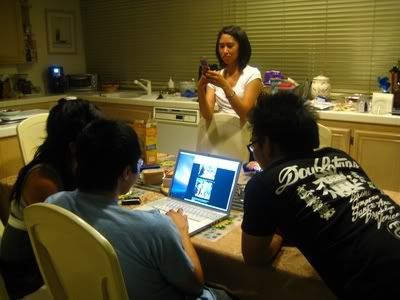 Jennifer's dogs: Clara (black) and McKenzie (tan). McKenzie likes to bark and Clara likes to fart. But they don't like to sit, unless you have treats.
Jennifer had this nifty s'more caddy. Pretty awesome.
We tried to figure out when we introduced to s'mores. IT HAD TO BE
THE SANDLOT
! "You're killing me smalls!"
Let's get it started.
JENNIFER IS CRAZY!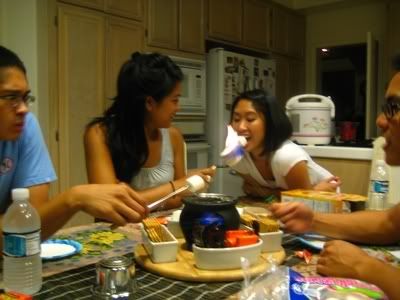 First you take the graham.
You stick the chocolate on the graham.
Then you roast the 'mallow.
When the 'mallow's flaming, you stick it on the chocolate.
You cover it with the other end.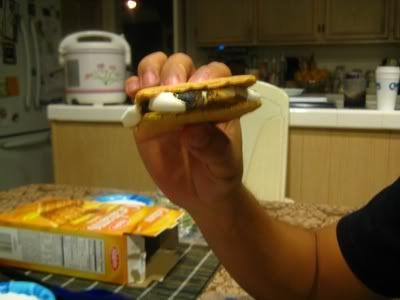 Then you scarf.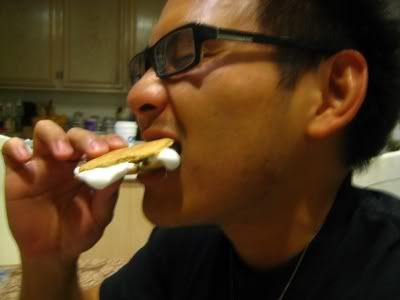 Yep. We watched the video on youtube while eating. Good times.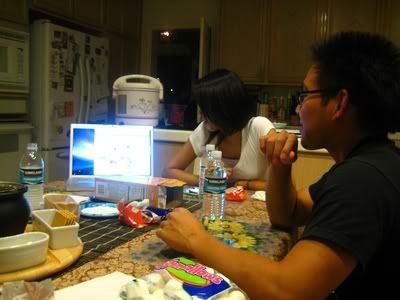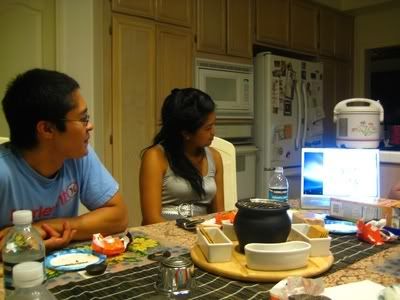 Then we played some
Apples to Apples
. I only learned the game a week ago (pretty easy concept). Basically you pull an adjective (green card) and everyone plays a noun (red card). I found out my family is racist (My card was Cary Grant, simply cuz I had nothing else in my hand). SH*T is RACIST SON!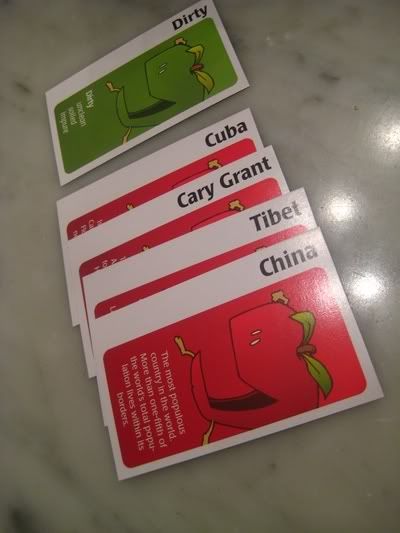 One last timer photo for the night!'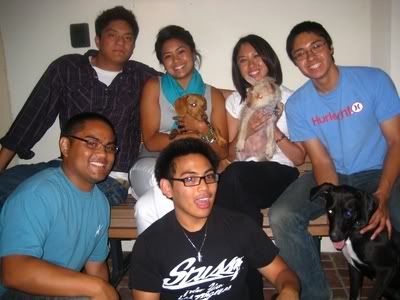 I've known this group since I was born. Our parents went to school together and moved from Fullerton to Anaheim Hills in 1990 together. One of the parents in the family is my godmother and a parent in the other family is my godfather. This group I hold dear to my heart and we can't wait to grow old together. Here's a little quick picturebook history (haha you guys had no idea I had these huh!?):
My 6th Birthday party: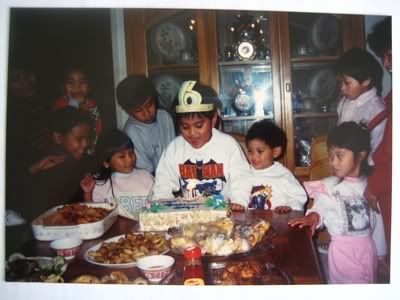 Mariposa with the Pangans:
San Francisco with the Contreras':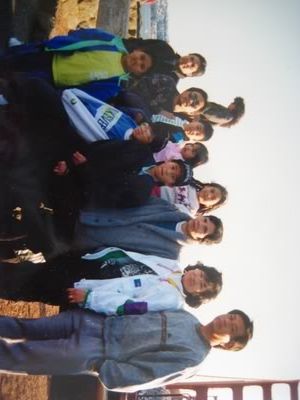 Halloween! (We're all in this one!)
Now some funny poses from the restaurant...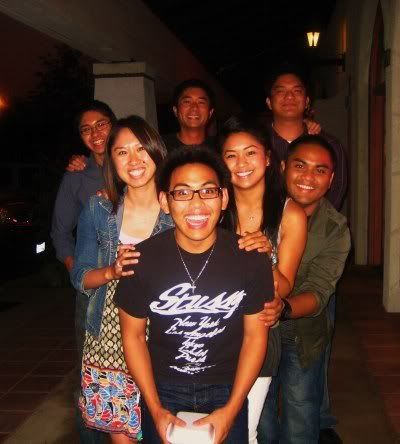 Sib pictures! Moreno's first!
Pangans!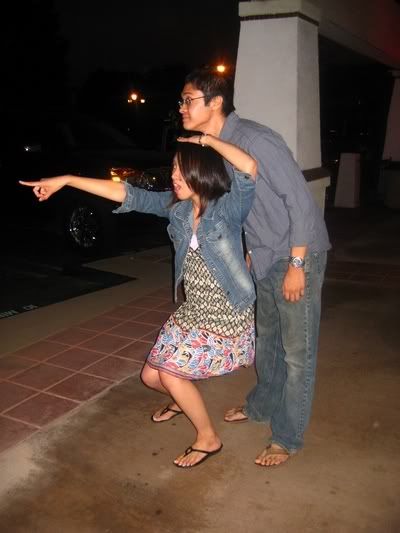 Contreras'!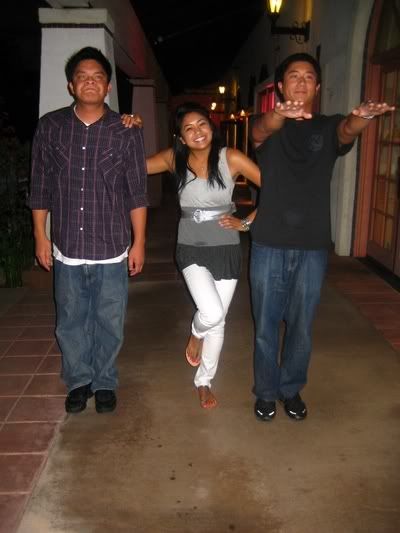 Girls.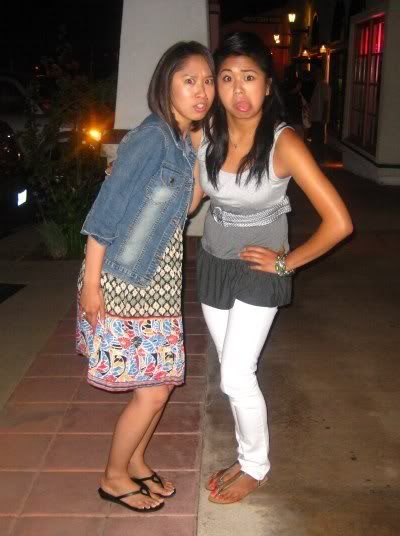 Boys.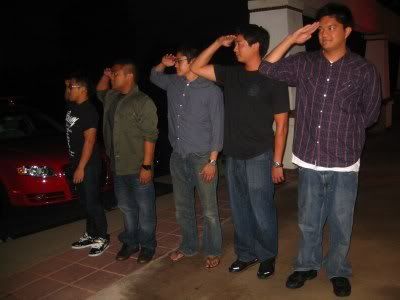 Backstreet Boys.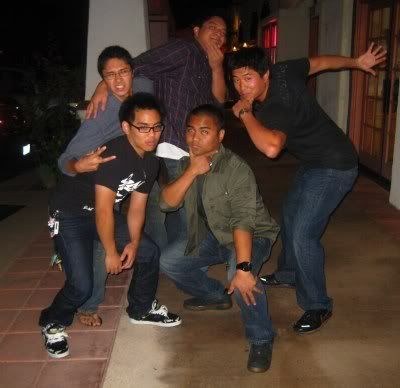 So what's with all the weird poses??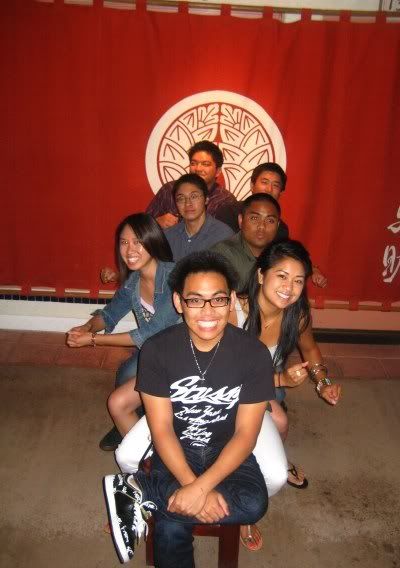 Some creative flowing will be done with the computer soon...
BRIAN/BRIMO/i3BoyFoo33/KaYoTiK FOR THE WIN!!!