I love long weekends.
Started my Thursday with a trip to
Univ
in Encinitas. Picked up some new kicks. Got the usual first-class treatment from Flo.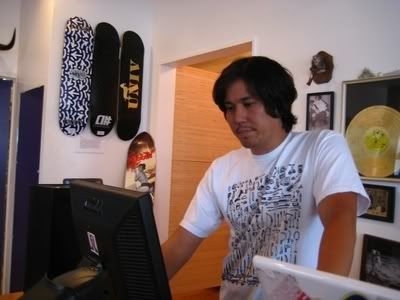 Allan got trimmed up for the several spots he hit up that night. So fresh and so clean.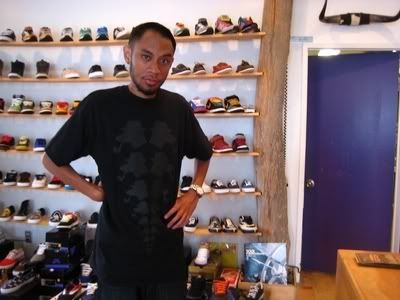 Then on to downtown SD and
5&A Dime
where Jay is always workin' hard, looking at youtube videos.
Jay just picked up this BMX bike from
SE Bikes
which he's gonna powdercoat with black and gold to match the Evo 10 for the
Gumball 3000
rally.
NSB.org homie Redmond
dropped by the shop for some info on Club Massive.
Klev and Judy trying to bum some extra tickets for the night. Access granted.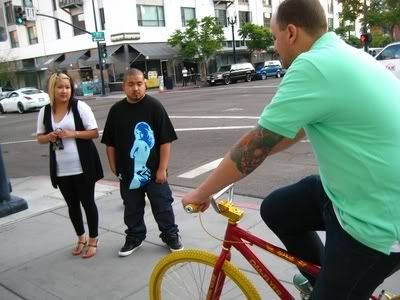 After closing Mark, Annabelle, & I dropped Michelle off at the airport (hope you had a safe trip!). We stopped by House of Blues on the way back to pick up our wristbands.
Annabelle was dying for some food. Nothing like a Del Combo to satisfy the beast. Look how happy she is now!
While the kids ate, I made a torch for the photobooth. Picasso.
The Del Combo hit the spot, the wrong way.
The pre-party goods. We did NOT use those cock glasses.
Yo TK where's my
Victory
shotglass?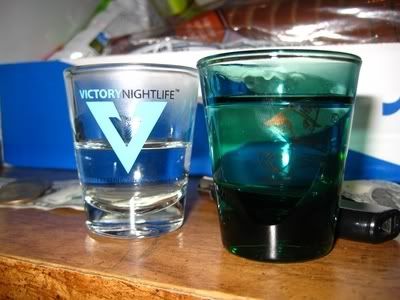 Mark & Annabelle match! It's like Sadie Hawkins all over again.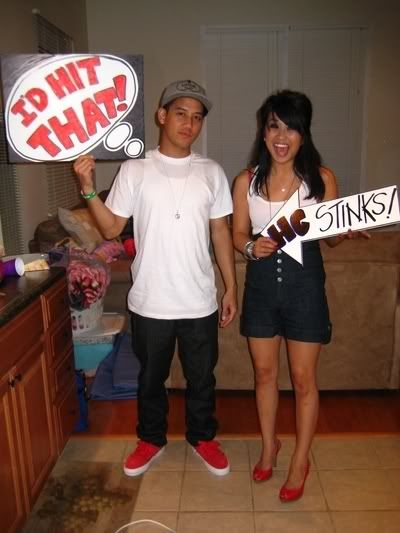 Scott & Cat dropped by to get their tickets and chill.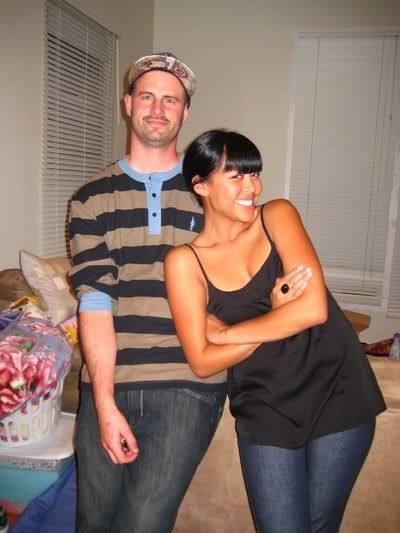 Took a few shots before we left.
Cat took the equivalent to a drop. WEAK!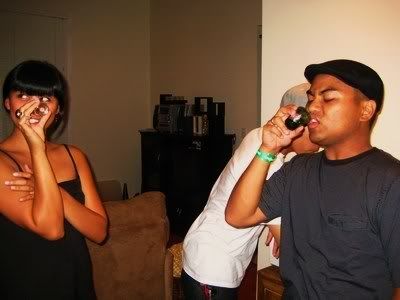 We finally left Bumsville. Dashboard pic.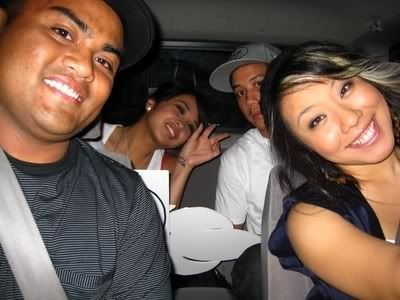 House of Blues. 5&A Dime hosted the Legends Lounge where we had a circus freak theme. This dude was doing some weird shit all night.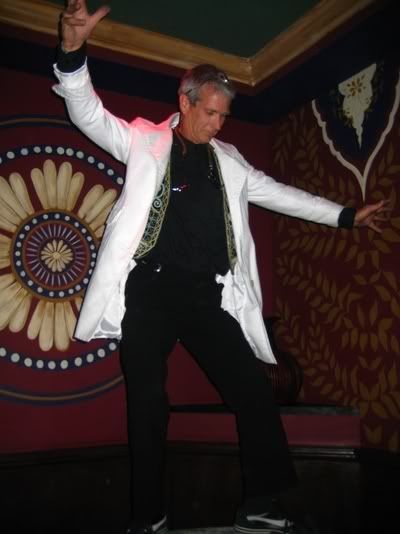 We also had a pair of gogo dancers.
DJ Mike Irons (
The Upstarts
) and Flo (Univ/Alpha).
GIAN!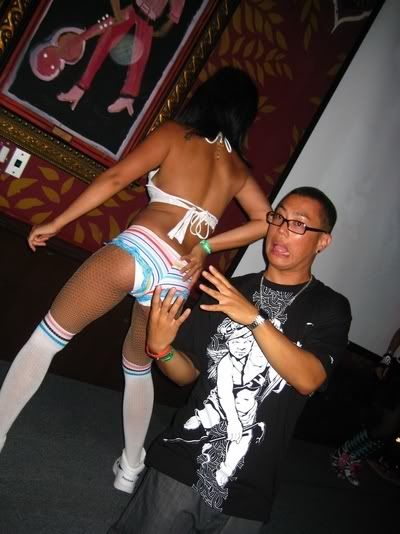 Julz gettin' his gogo on.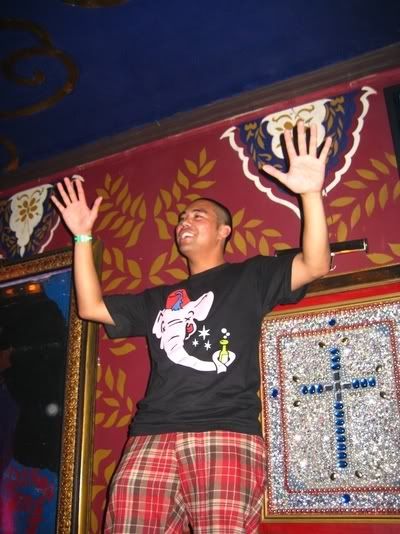 More weird shit.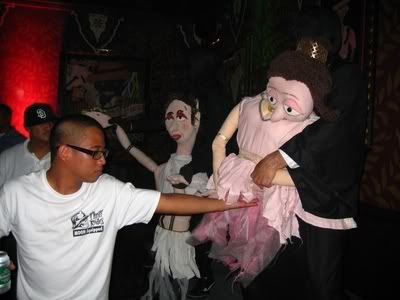 Tony(WildBoyz/
Victory
) and Jay(
Dime
).
Red with his backstage access.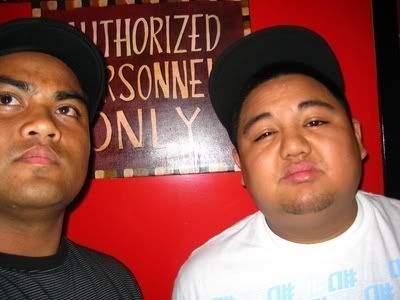 Julz got a lapdance.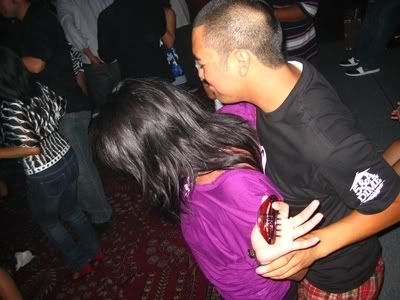 Julz started to get naked.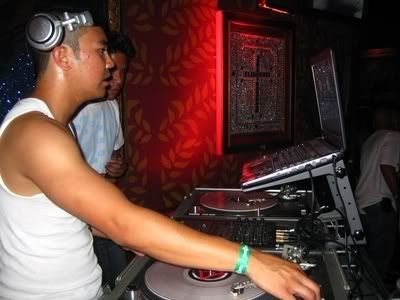 Julz's kicks.
Legends Lounge was bumpin'.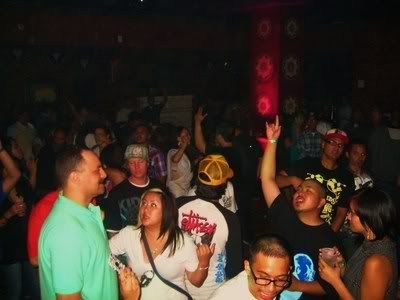 Gian gets it on again.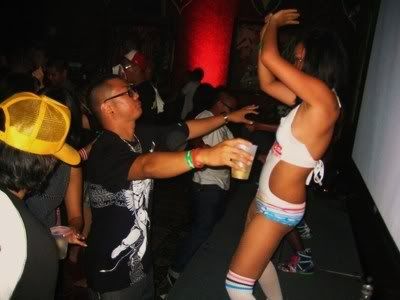 TK x2.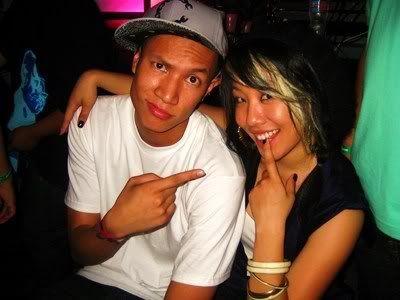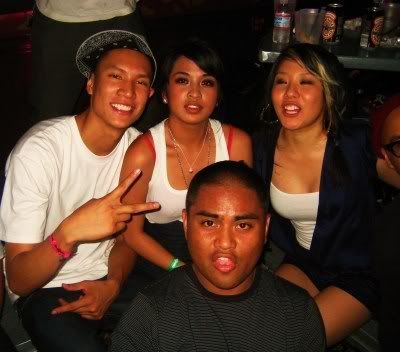 Speshul Ed rockin' the mic.
Stop blockin' the shot Gian.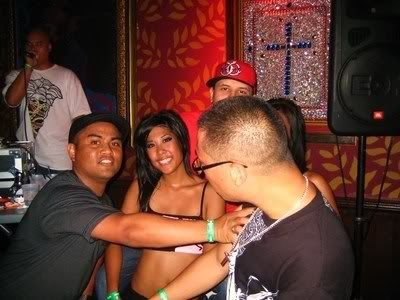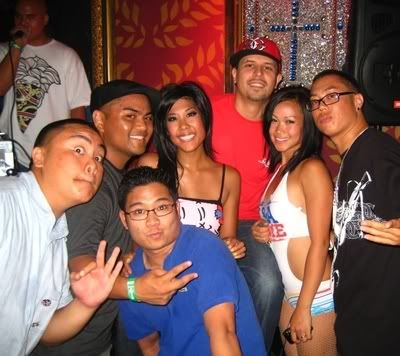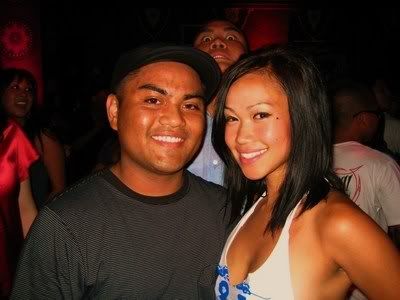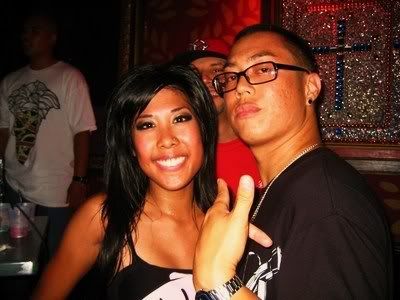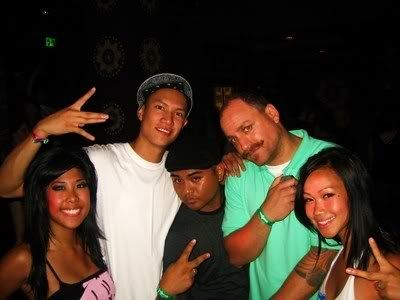 Ass.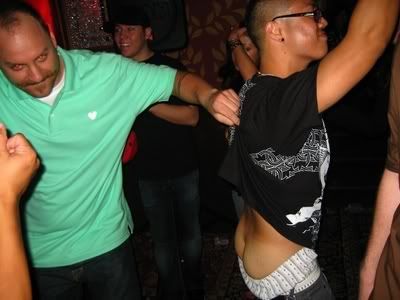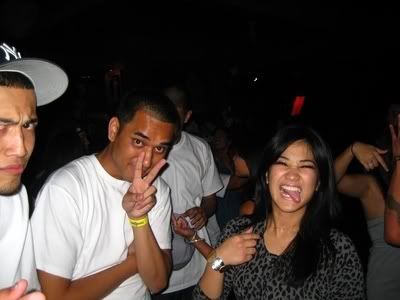 Photoboothin'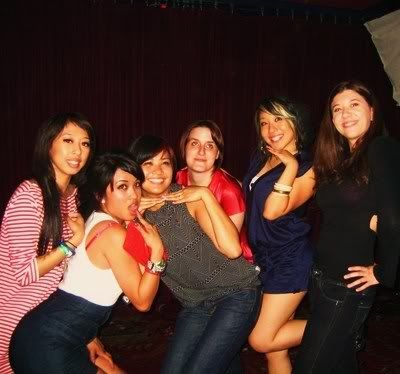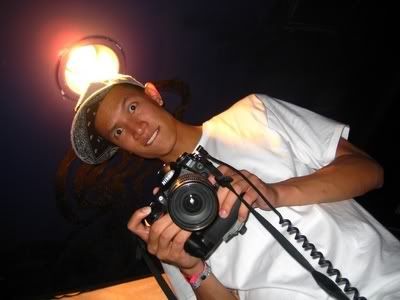 Party ended at 2am.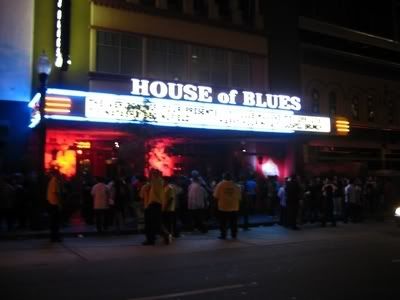 Mark passed out.
Met up with the gang at Denny's.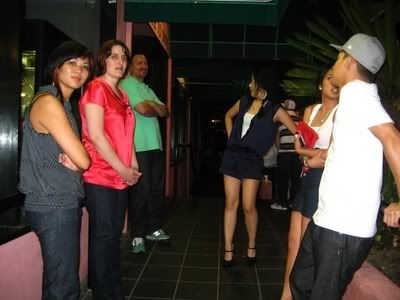 Profile (
The Upstarts
).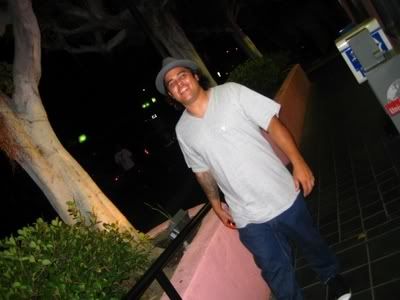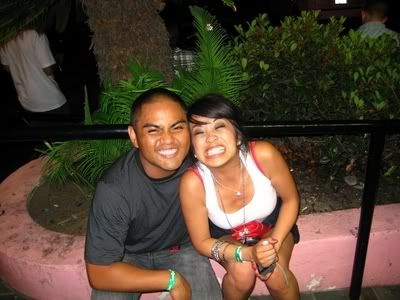 The Sadies crew.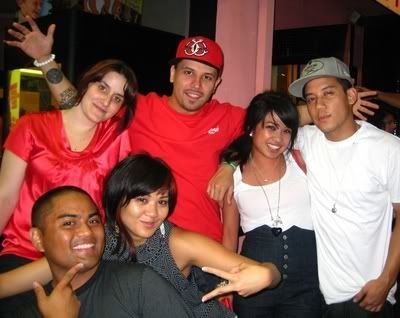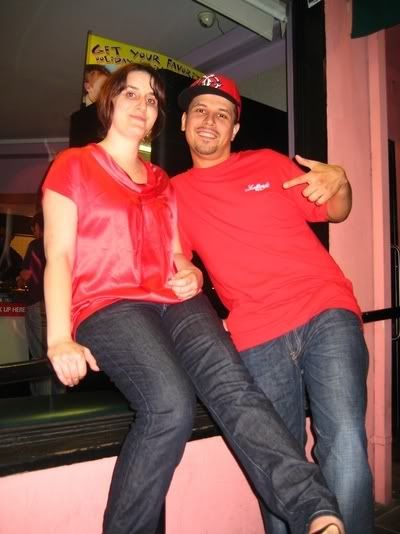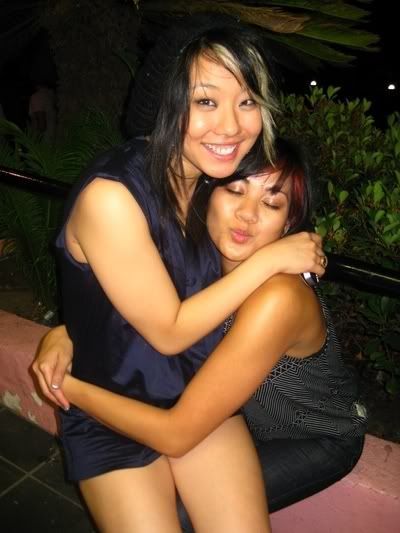 The wait was too long, so we headed back to Bumsville. TAA stole my bed!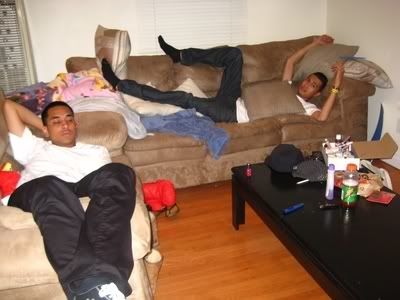 Mark was still feeling it.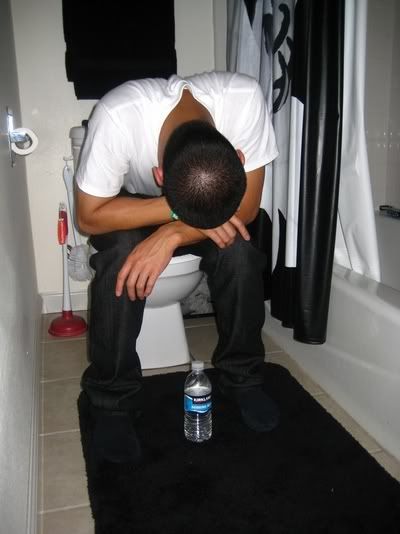 Goodnight Mark.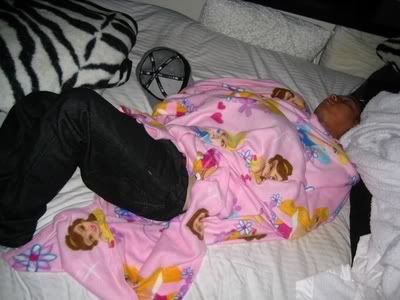 Lack of captions, simply cuz there's just nothing to say. DOPE PARTY TK! This post will be updated with photobooth pictures as soon as available. Until then, everyone have a safe 4th of July.