You're probably wondering why the heck I get these long weekends all the time. Well due to the slow financial season and bear market (and don't worry, it'll come back up; feel free to discuss the economy with me sometime) there has been a lot of vacation hours available at work. And I'm not one who likes to take entire weeks off from work. So I decided to have another long weekend. Yea, yea. I should just move here right? We'll see...
So after a full day of work on Thursday, I drove straight down to SD. Stopped by
the shop
to check out
the sale
. It was definitely on and poppin.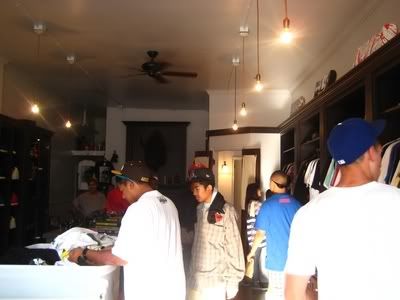 Speaking of the shop,
Bumsville Bitches spotted Jojo rockin' a 5&A dime tee
on Rev's House. THAT'S FREE PUBLICITY YO!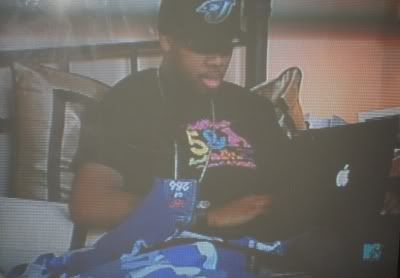 Jeff the Security Guard. NO SHOPLIFTING!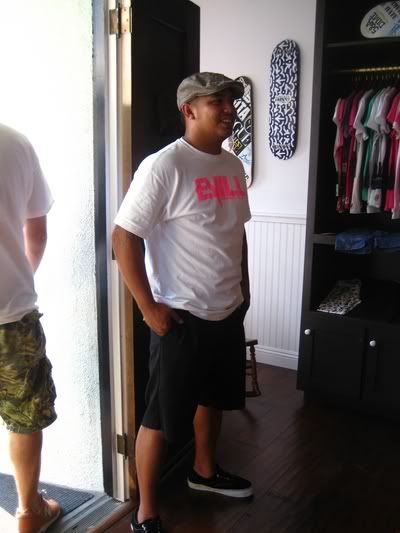 Caught Brandon masturbating in the shop. Nice.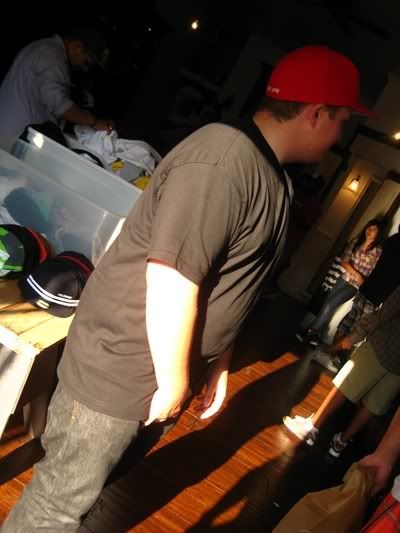 Ruben's been in town for the summer. Big boy is turning 21 this Saturday. Just in time for
Julz's party
. Someone please chill with Ruben. He's bored out of his mind in SD.
Jeff is a multi-tasker.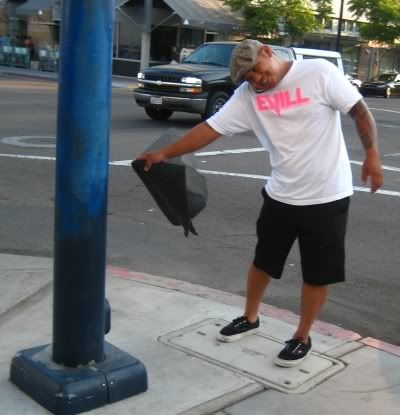 Then onward to Bumsville. If you haven't heard already, there's been
a recent addition to the Bumsville house
. It's gonna be a packed house this weekend and I may need to find somewhere else to bum a couch. Tristan getting his n64 on with Michelle's nephew.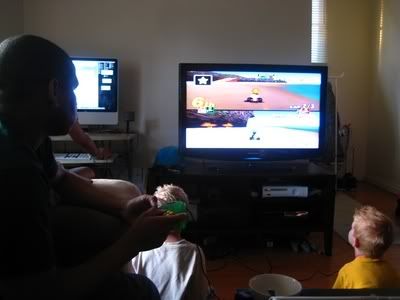 Michelle's niece Katie. Adorable.
Michelle's nephews Caleb and Aaron (I'm not sure which is which). They were pretty stoked to get some Indiana Jones Adventure spoons, compliments of Frosted Flakes.
We hit up Albertson's earlier, but you can check out the Bumsville Blog for some pictures there. Later that night we dropped Toe-knee off at Red Sea Lounge and went to Bar Dynamite to enjoy the spins of Julz(
mindzalike
) and Irons (
Upstarts
). Vodka shots with Annabelle and Tristan.
And unfortunately that is the only picture I took there. I saw Peter snapping pictures all night (link me to your pictures homie!) so once those are available I'll update this post. We drove back downtown to pick up TK. Annabelle definitely had a good time that night. ;)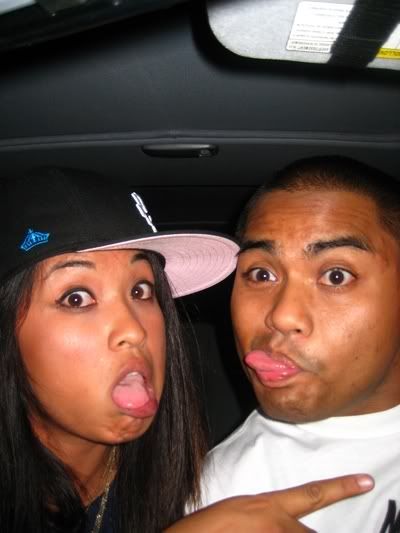 After several phone calls, we finally found TK grabbing some pizza at 6th and Market. He had a good time that night too. He was stumbling all over the place.
"NO BLOGGING THIS JOMO!" -TK. Sorry TK.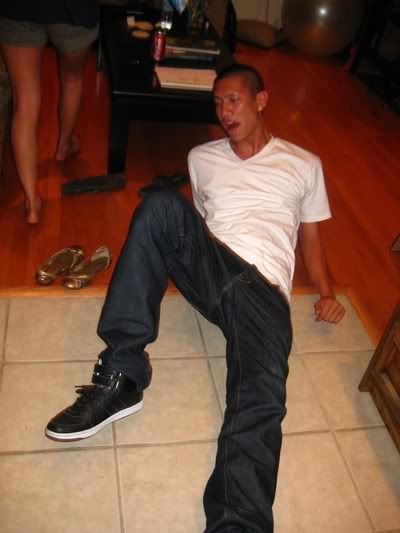 Late night eats: quesadillas and potato chips.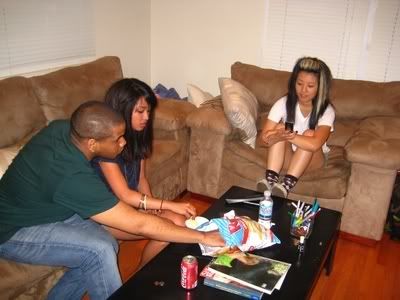 Goodnight TK.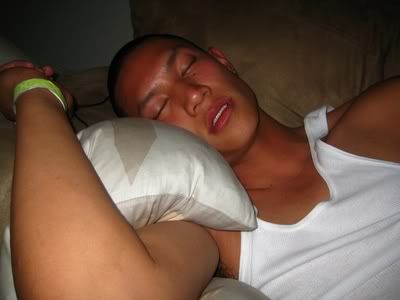 Hopefully I can stay on top of the blog postin' and keep you updated on this weekend. Till next time!