I'm eating too much these days. Food is a gift and a curse. Our family went to the local Wood Ranch to celebrate my mom's birthday. We ran into the Pangan parents as well so they joined us!
What One's Wearing: Lakai Skate Fairys and Atmos x Ubiq Els.
Guess what I'm doing...
Left to right: my Lola, mom, dad, Tito Bong, Ninang Razel,
Kayotik
.
Peach lemonade x strawberry lemonade. I make it better.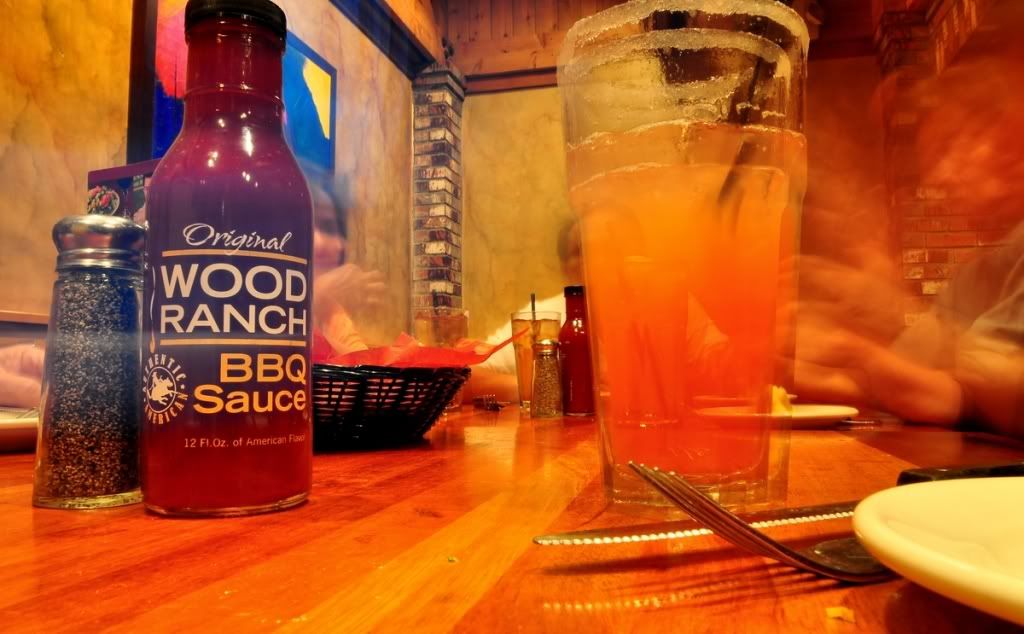 Half-rack of babyback ribs, half bbq chicken, and loaded mashed potatoes.
Tri-tip sandwich con papas fritas.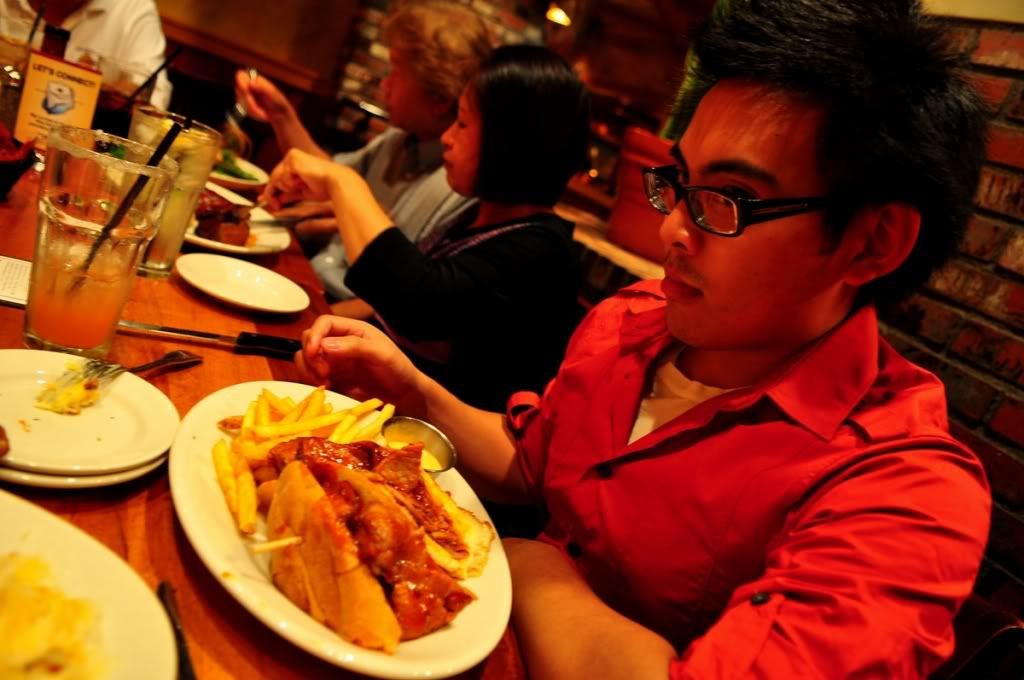 About 25 years ago, our parents probably discussed what to name me and Jennifer.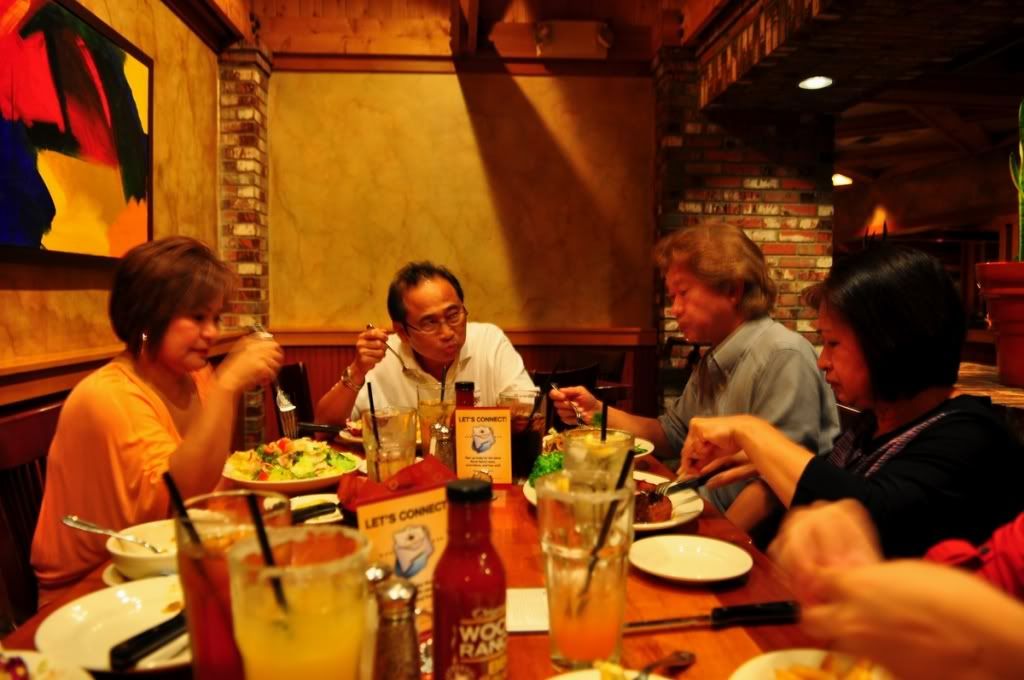 Speaking of, look who made it afterall!
"OHH RETAKE IT! I'm all shiny and sweaty." Too late.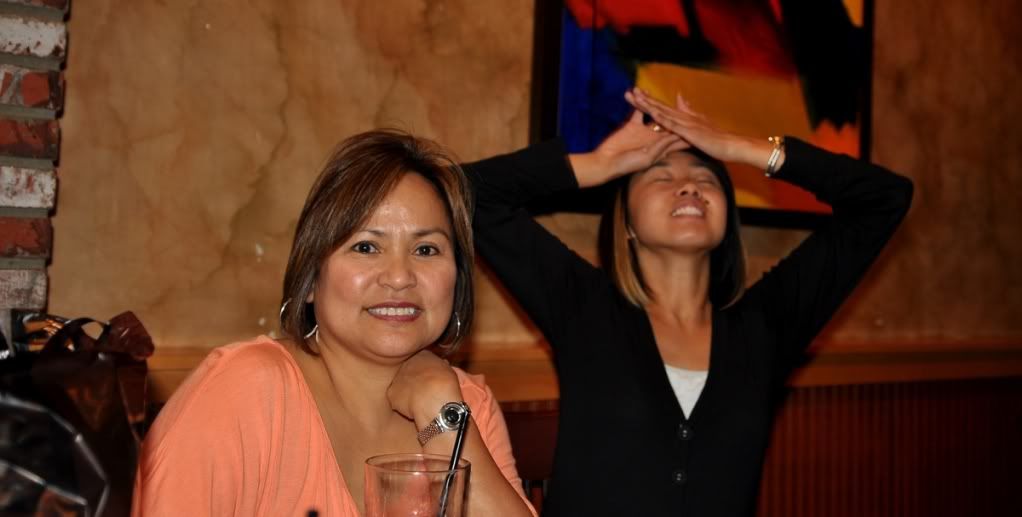 Happy birthday Mom!!!!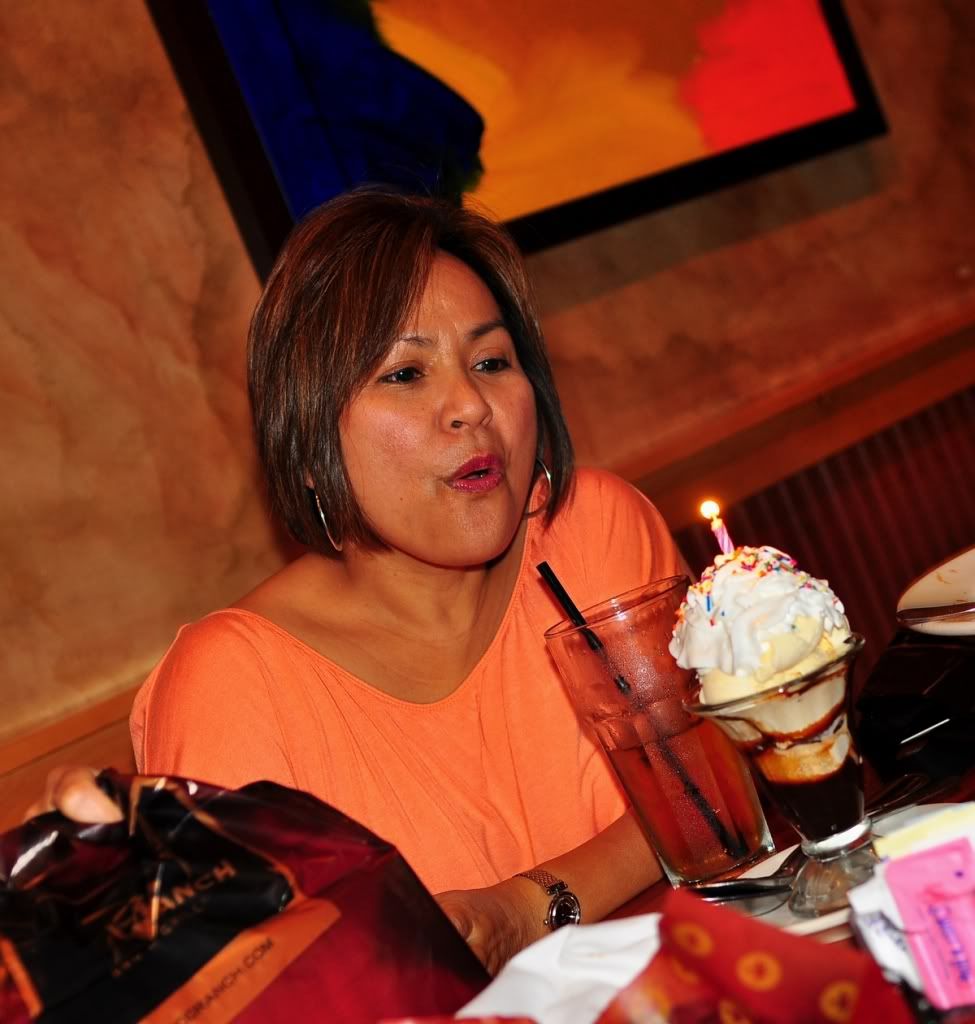 Take 1.
Take 2.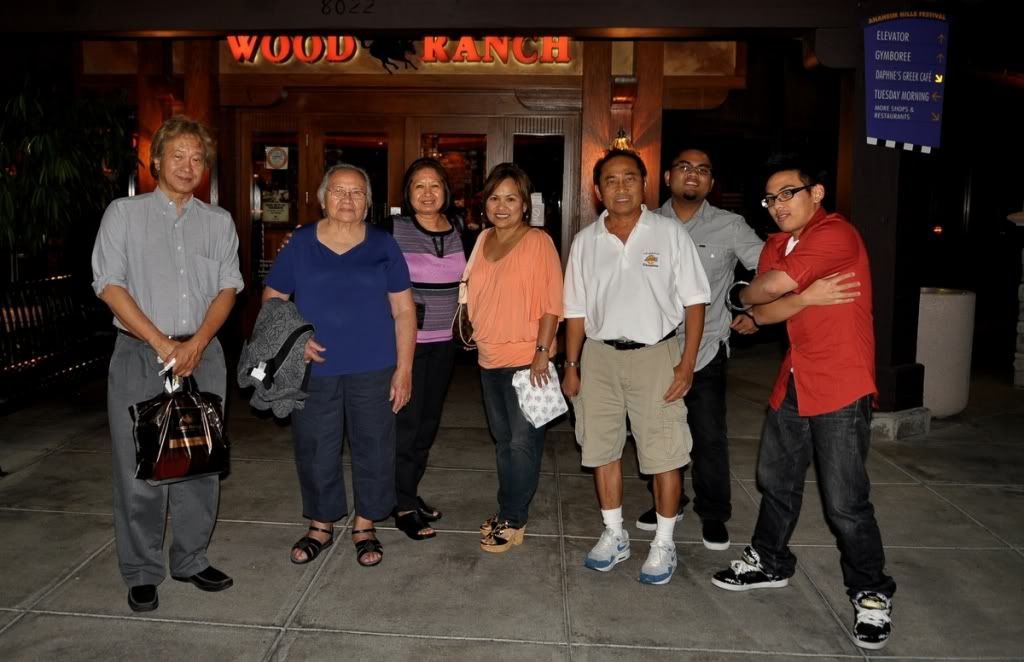 And cut.