On Thursday my brother and I went to Jennifer's house to have some homemade pizza (
last time was awesome!
) with Jasmine and Matthew (yep it was a family affair). The title was inspired by Jennifer's story of one of her students (a special education student). It was the first day of school and everything was going smoothly. Jen basically escorted her student onto the wrong bus home, a sad and hilarious story. This became a precursor to several "shortbus comments" throughout the night, with Matty Ice leading the way. Unfortunately, I don't remember the context of these quotes, I just wrote them down.
"No means no." -Matty
"Everybody Loves Mary... Somebody Loves Mary... THERE'S SOMETHING ABOUT MARY!" -Matty
The Awkward Turtle. Palmface.
"Incestual. Ah a derivative of incest!" -Matty
On to the pictures. Photo Credits:
Brimo
. Jen sporting her favorite apron.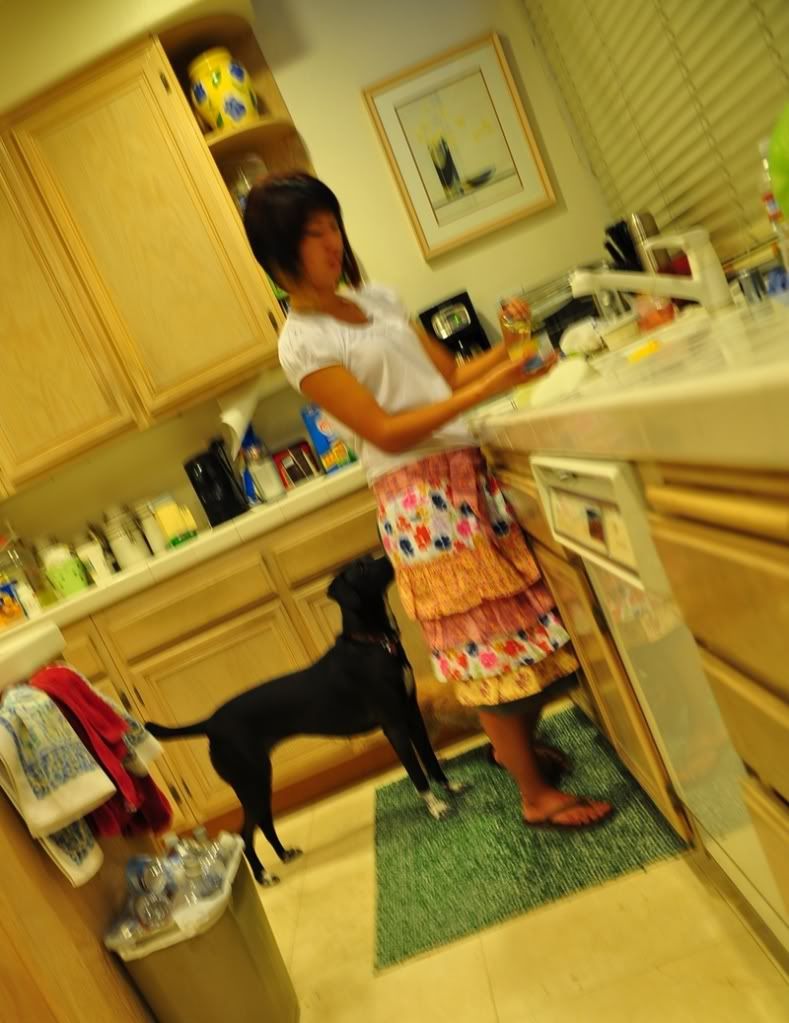 You remember MacKenzie & Clara. Chillin'.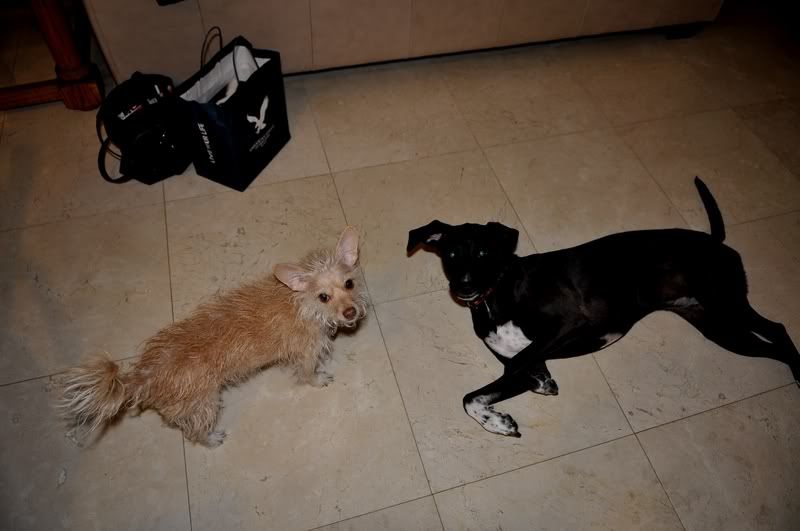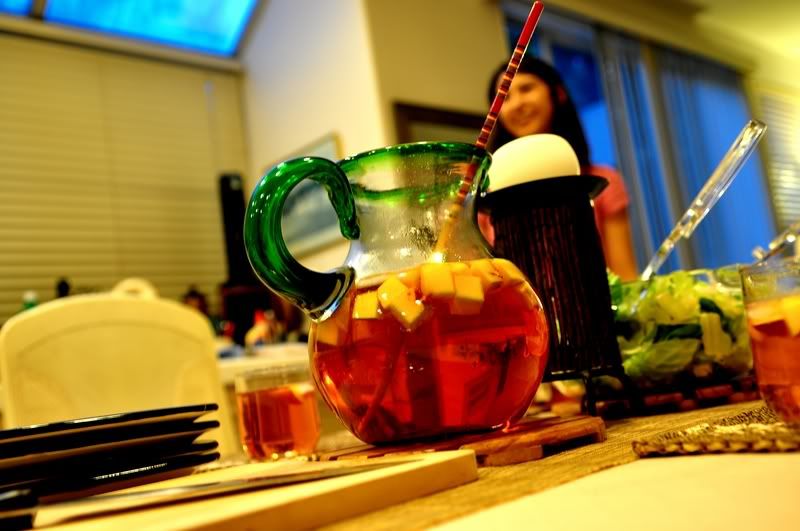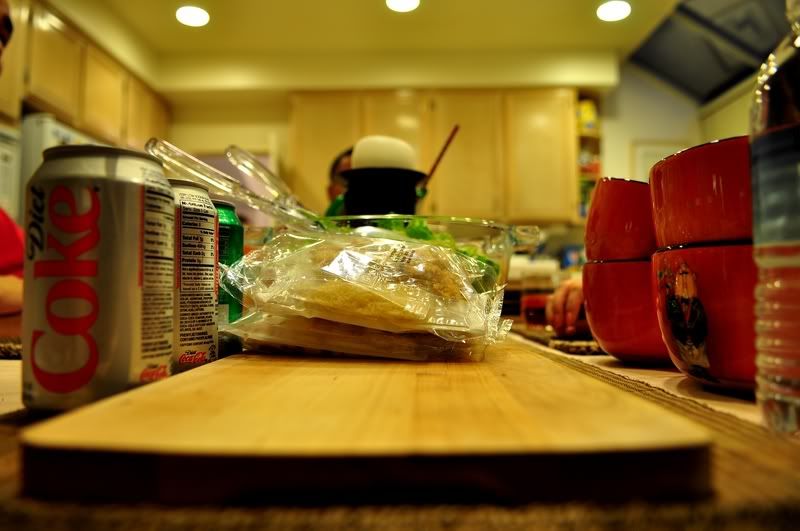 I was so hungry I could eat a goatratdog.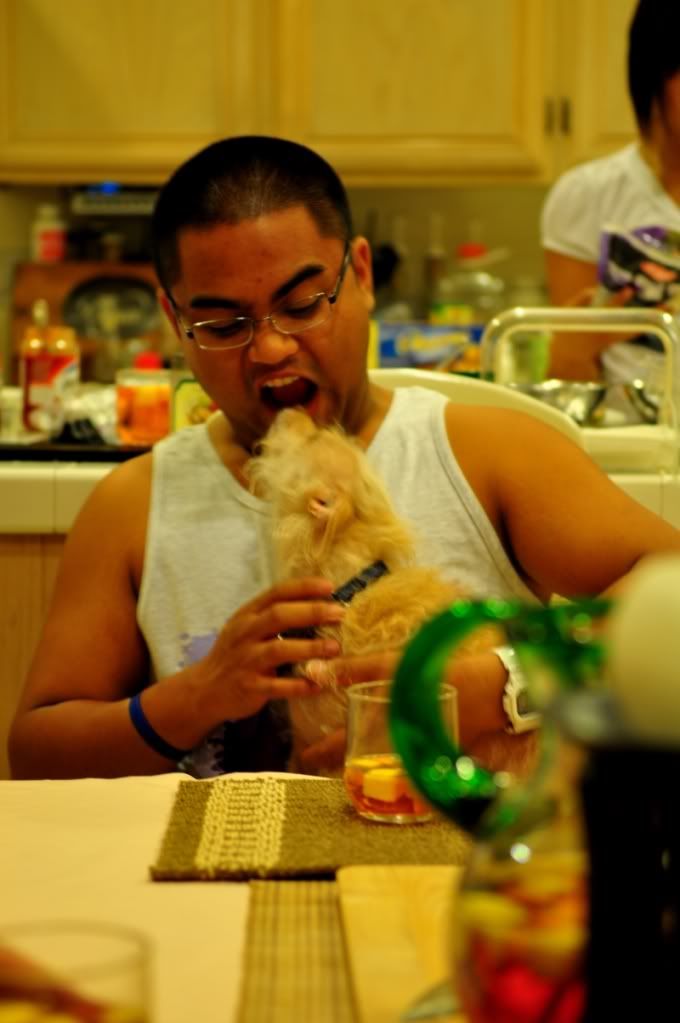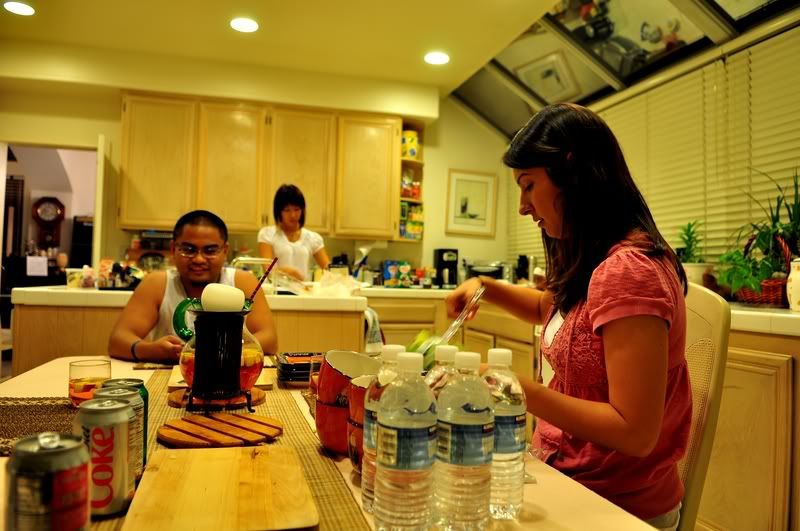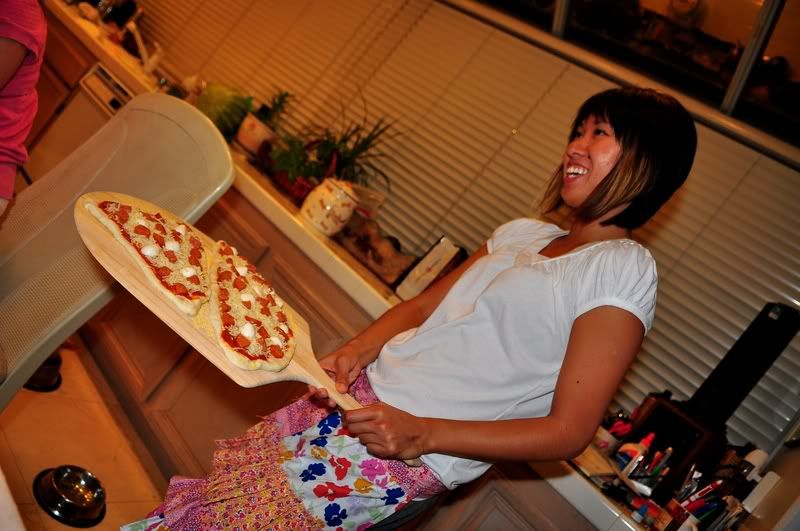 Droolage. Click for enlarged versions. (WARNING: MAY CAUSE HUNGER!)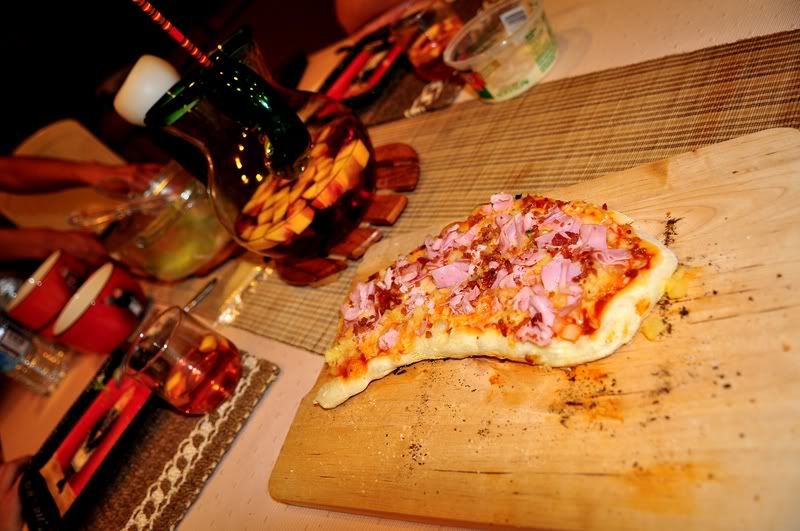 Remember making dragons with your fingers? I always thought it looked more like an ostrich.
Mac lookin' like an old man with a cigarette.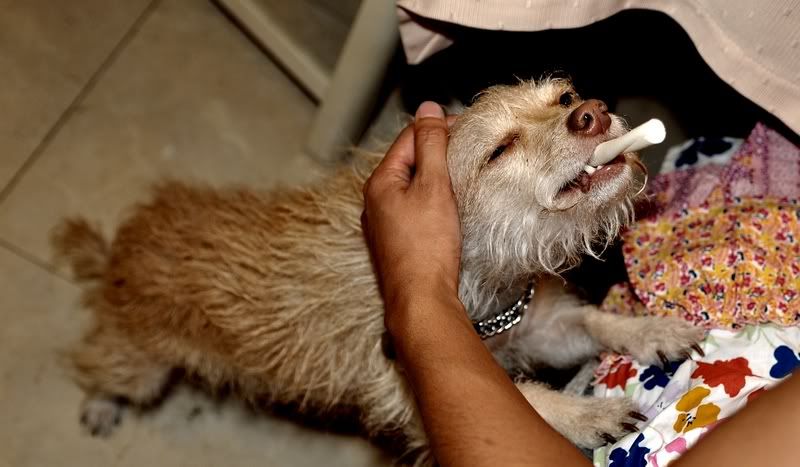 Jasmine's infamous MySpace-styled picture. Amazing resemblance to Jen's cousin!
Thanks B. Now I can laugh whenever Jaz calls.
Thanks Jen for hosting once again! We enjoyed it thoroughly.
What One's Wearing: Sport Red Nike Air Max Lights. I love rockin' Air Maxes in the summertime. In the background: The Ghost of
Kayotik
, jerkin'.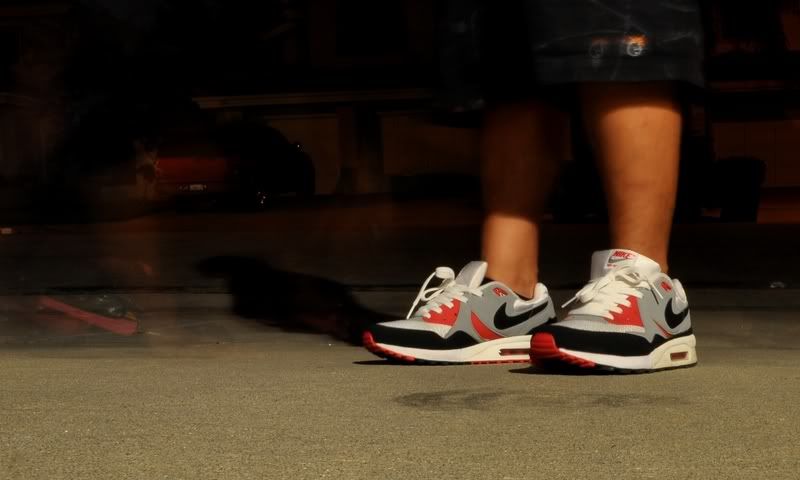 Speaking of jerking, did anyone see the latest episode of ABDC? I f*cking called that jerking challenge
back in April
! (Yes I'm proud of that.)