Another start to the work week and I'm longing for the weekend already. The DJIA was down 777.68 points due to the rejection of the $700 billion "bailout" bill and there were so many aggravated clients on the phones on Monday. I just feel bad for those who are feeling it the most these days, especially people who are losing anywhere from 10% to 30% of their retirement savings. (Today was a positive upswing though. Hooray.)
After some rock climbing, Brian and I headed over the Cesar's house to have some homemade tamales. ¡Muy delicioso! Sorry no pictures of the tamales, just the aftermath.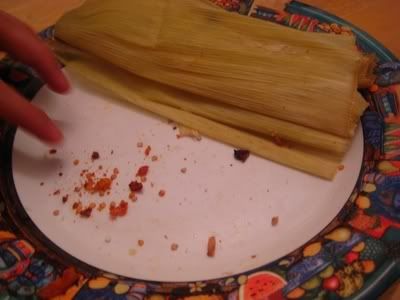 That crushed red pepper stuff on the side was from this: chitle tepin. This is the dried form that you actually have to crush with this little mortar/pestle combo. They're considerably expensive because supposedly they're grown in the middle of the desert near rattlesnake nests. So due to the risk, their value is relatively high.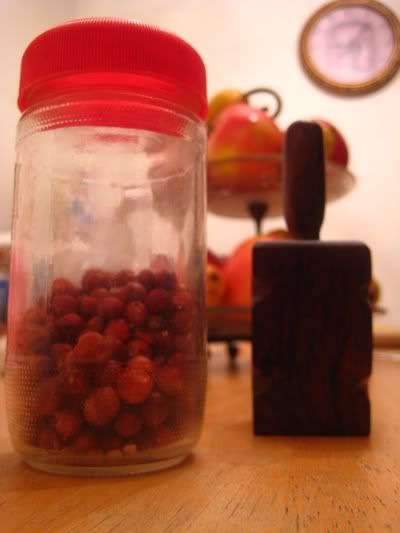 Luckily for us, Cesar's mom also has a plant in the back yard. We were gonna take the challenge.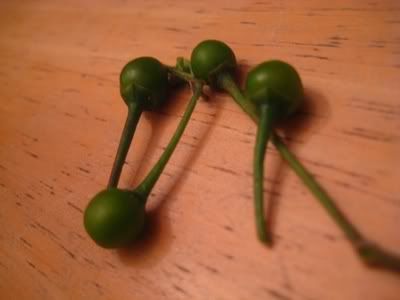 We each took a fresh pepper and took a bite. The most fearful was Brian. Here we go!
Brian you dummy. You're supposed to drink milk not OJ!
That's better.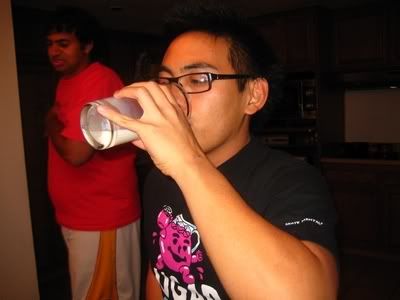 Cesar's mom had a few other peppers in the backyard for us to try.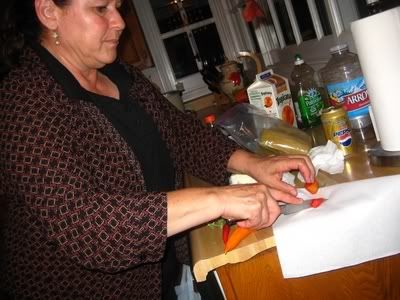 The others were kinda spicy, but we liked them more for the taste of the actual vegetable. The chile tepin peppers were by far the hottest.
We also tried this spicy marmelade on toast. It combined the sweetness of regular jellies with the spiciness of the chile tepin.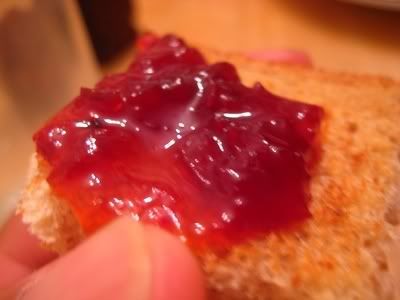 Brian still recuperating from the first spicy. BE A MAN!
Afterwards, we headed over to Stephen's house to hang out and play some ping pong.
Doubles is defintiely not my thing. Juliana kicked my ass in singles. Well played.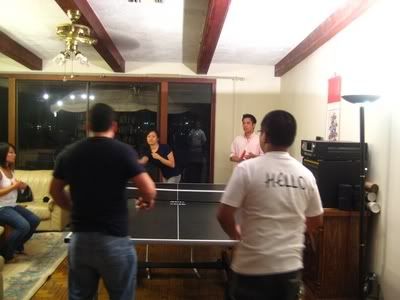 A battle of the titans! Stephen vs. Will (translates to: CHINA VS. TAIWAN!).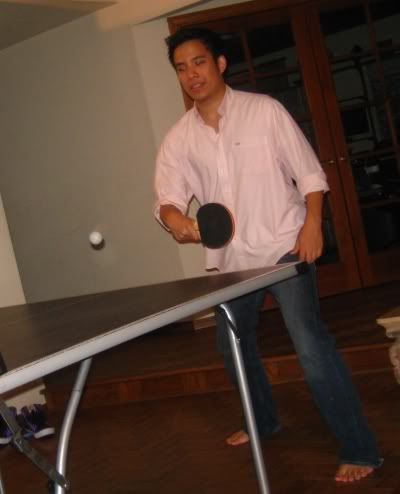 In the end, China beat Taiwan because of Stephen's funky serve. Taiwan will get their independence someday...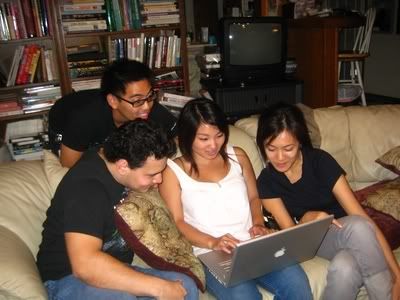 Eileen and Juliana are facisnated with Cesar's ability to fit his fist in his mouth.
This was also sitting on top of the coffee table. We weren't POSITIVE on what it was, but we definitely had our assumptions. What else would you think of this little thing with a funny tip and a switch to make it vibrate?
Show and Tell kids. Pass it around.
Bruce is pondering a plan...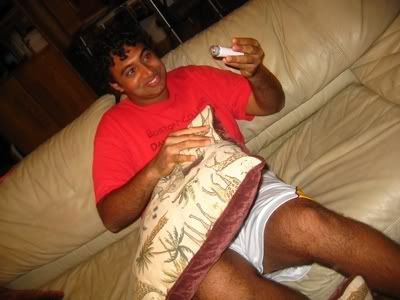 Nice. (Click image for the uncensored version.)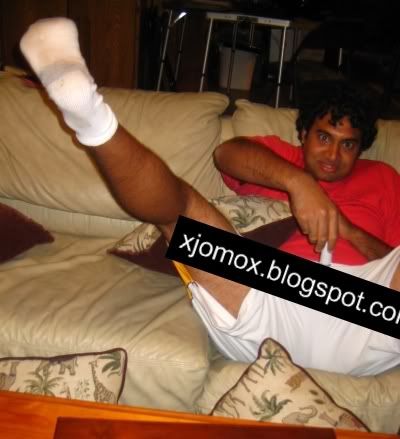 We also got a game of Mafia in. It was wack. Will's bored.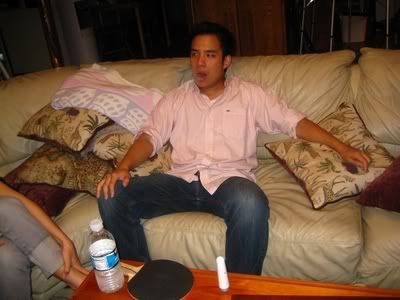 Basically it turned out to be just like Stephen's New Year's Eve party (better known as the "Worst Party Ever").
One day we're gonna clear those bookshelves and get some real climbing in.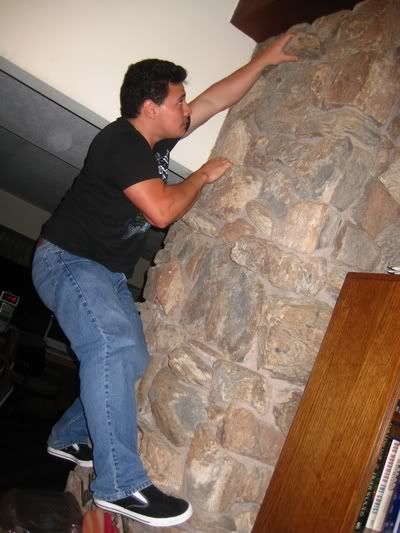 After Stephen kicked us out, the standard loitering outside.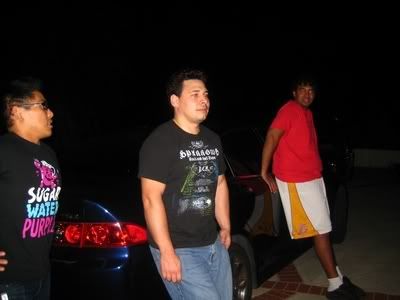 Bruce and Cesar end up coming over to reminisce over old high school dance pictures (blog post idea?) and do the iPod x Chris Martin of Coldplay dance. Looks more like Jim Jones's Ballin move.
They stayed till about 1:45am. Thanks a lot dicks.