Lagging on even the short blog posts. On Sunday I spent the afternoon with Jay and Brandon watching the Chargers suck it up during the first 3 quarters. Before the game started, Jay and I grabbed some lunch to-go at Tin Fish.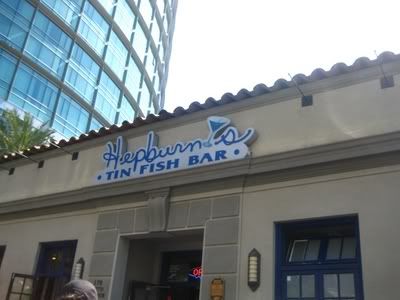 Thanks for spotting lunch Jay!
Chicken strips and waffle fries. Heavenly.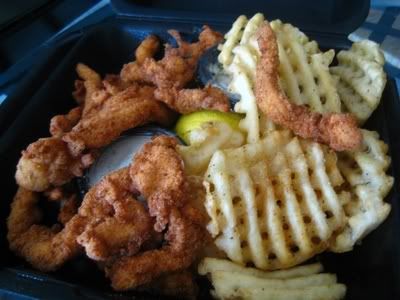 Brandon took his sweet time getting to the apartment. But I guess we forgot to check our phones to see when he got there. The view from 5 stories up.
Brandon tried to catch the keys to the gate. Definitely no Terrell Owens. Fail.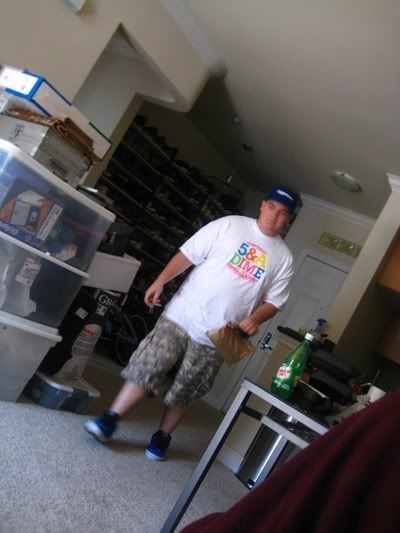 It's like looking into a time portal...
Roxy taking in some sun while we watch.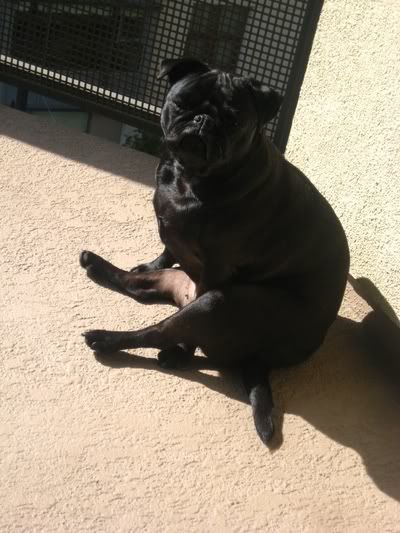 No pictures of the rest of the day. But the Bolts end up with 25 points in the 4th quarter, beating the Oakland Raiders 28-18. TAKE THAT BAY AREA! As I said before, the winning streak starts now!
In other news, I'm sucking balls in my fantasy league. My last matchup against ClareBear.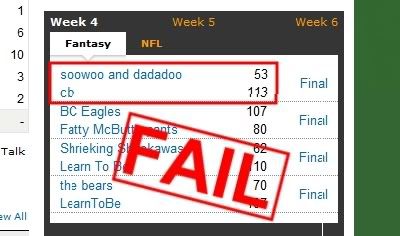 And my standing in the league as of the end of weak 4 (typo on purpose).
While the Chargers should be 4-0, I definitely deserve my spot. I F*CKING SUCK!