Saturday was the company day at Disneyland. Due to the
late night at Long Beach
though, my body was aching and I was lacking energy. Gotta make the best of a free trip though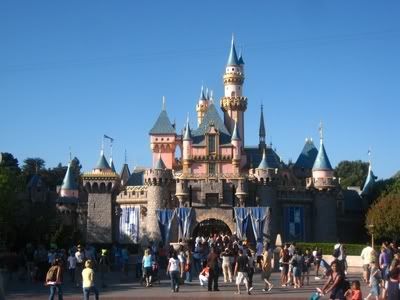 Minnie is such a hottie.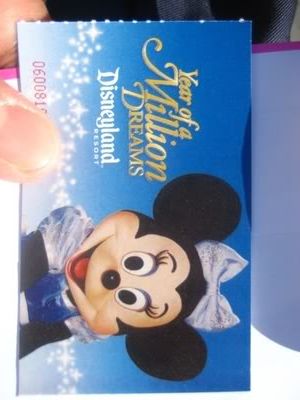 We also got $15 Disney Dollars. Ballin.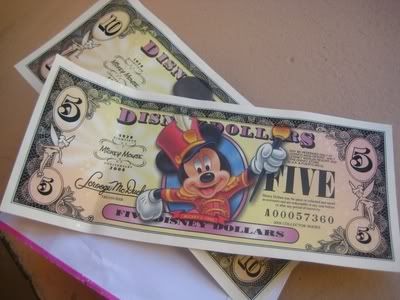 My ride buddy for the day was Yvonne. Thanks buddy!
We hit up California Adventure first, mainly because I typically wouldn't pay to visit this side of the park.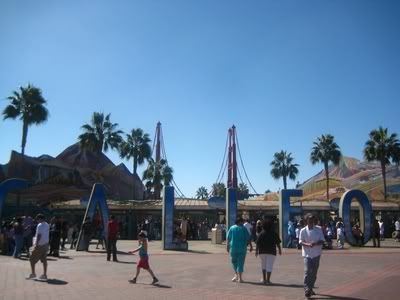 We first met up with Ian and Verna and their parties. Here's Vern's kid Ryan. He's gotten bigger since
we last saw him
.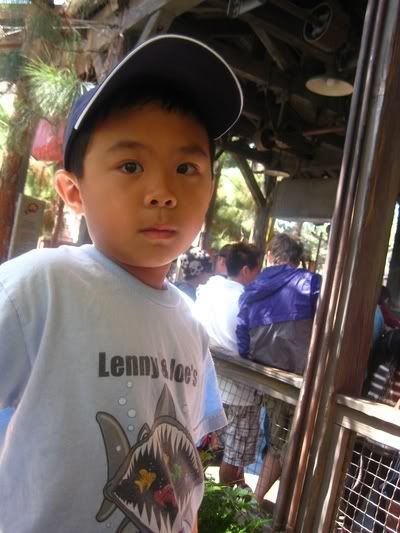 The first ride was a water ride called Grizzly Bear Mountain or something. I hate water rides. You always smell like chlorine and ass when you get off and your shoes get wet! Verna and her hubby Phil.
Ian and his gf Crystal.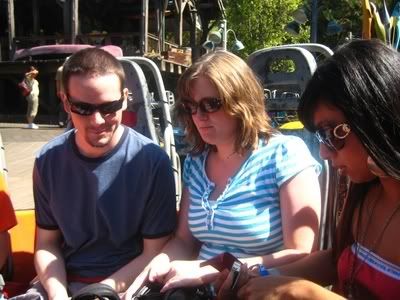 CA Adventure is intended to mimic several parts of California, including the Santa Monica Boardwalk. Very scenic.
A super-sized interactive Mr. Potato Head. HIS EYES ACTUALLY BLINK! Amazing.
The next ride was the new Toy Story Midway Mania. It's basically like the Buzz Lightyear ride but with virtual bullets and and 3D glasses. Highly recommended!
Here's my score. I won a beaver!
The next ride was the Screamin Coaster. Who needs to buy the 5x7 print for $20 when you can do this for free?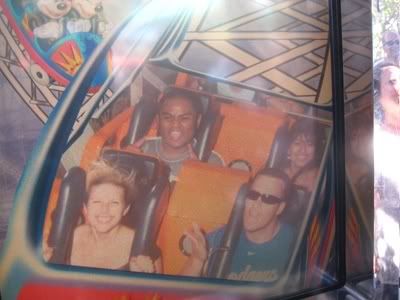 Turns out that my buddy Blake was on the same coaster but in the back.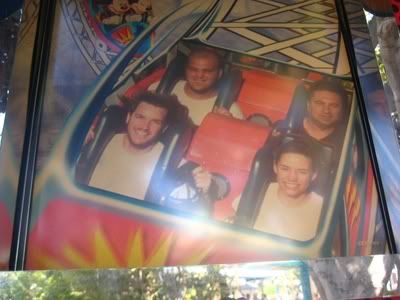 So we kick it with him and Casey for a bit. Here we are on the... thing that shoots you straight up and down ride. I forget the name...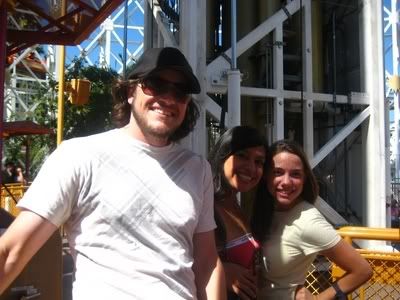 And then the ferris wheel. What a goof.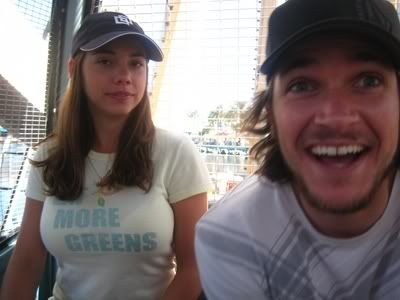 Me and Yvonne.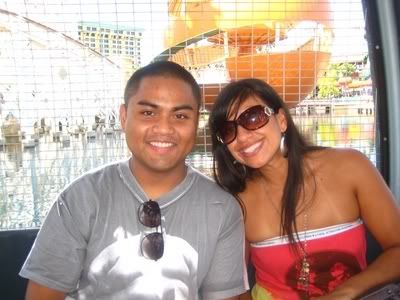 Afterwards Blake and Casey head out early to get ready for
the Pirate Party
. Yvonne and I fly solo for a bit. Another scenicky picture.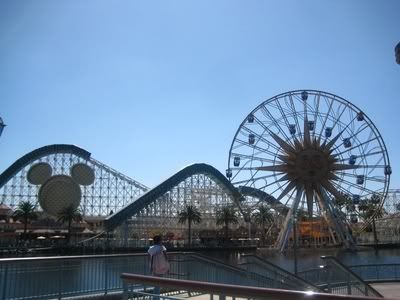 Ran into my teammate Brenda on our way to another ride.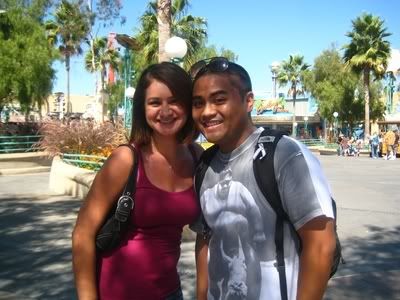 Me and the mouse himself.
The Hollywood Backlot.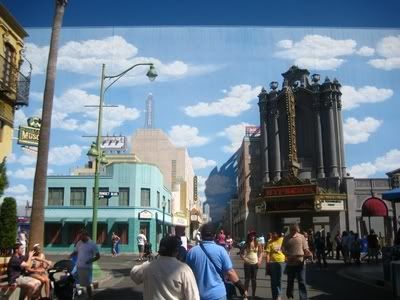 Yvonne almost walked into the wall...
Ran into Jake and his wifey on our way to the next ride.
The Tower of Terror ride was byfar my favorite ride of the day. Probably because I've never been on it before. Definitely recommended as well.
Free picture! Can you spot us?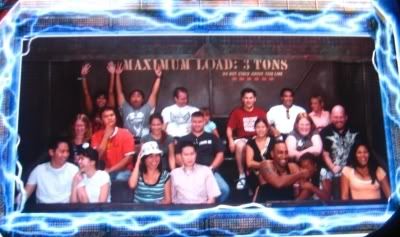 Met up with Bruce and Jasmine at Disneyland later.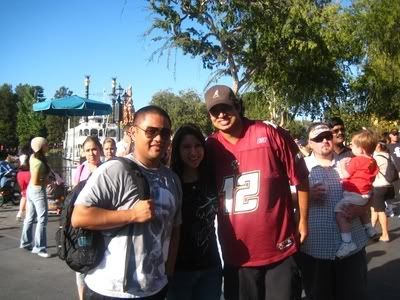 We rode on Pirates of the Carribean, Space Mountain, and the Buzz Lightyear Astro Blasters ride. By this time of the day, I'm exhausted and didn't take anymore pictures really. But always time for a free one.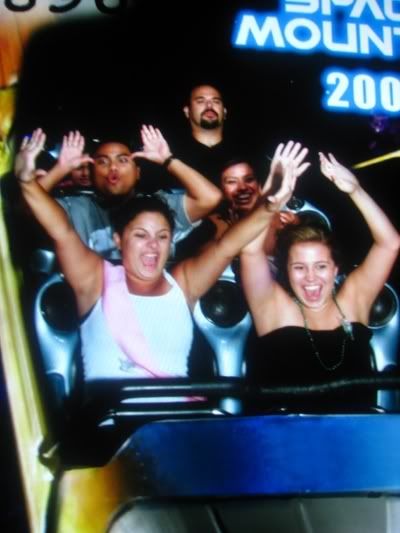 And on my way out I bumped into Lendel who was waiting in line for some pictures. Filipinos unite!
I saw a lot of my other co-workers there too, but didn't take any pictures. Ran into my manager 3 times which was kinda funny...
Yea sorry this post was weak on the captions. I'm tired. I came home and took a nap. More pictures from the Pirate Party to be posted soon.