An un-inspiring blog title. But since I'm behind about 3 days on my posts, I'm starting to forget some great material. I'll do my best for the last 3 days/2 nights.
I started my day off with grabbing some lunch with Jenn (
NSB.org
) who was in town from the Bay! Sorry I wasn't able to meet up with you at the clubs over the weekend. Save me a dance for next time k?
We ate at BLT Burger at the Mirage. The burger was at room temperature (border-line cold), the fries were super salty, and the meal was overpriced. Looks are deceiving.
Came back to the room to watch the Michigan x Utah game with some of Stephen's friends. Michigan almost came back to win their season opener.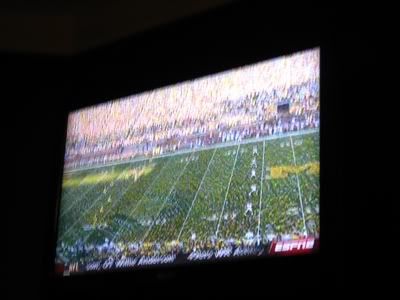 Bryan and Stephen. They have this love...
hate...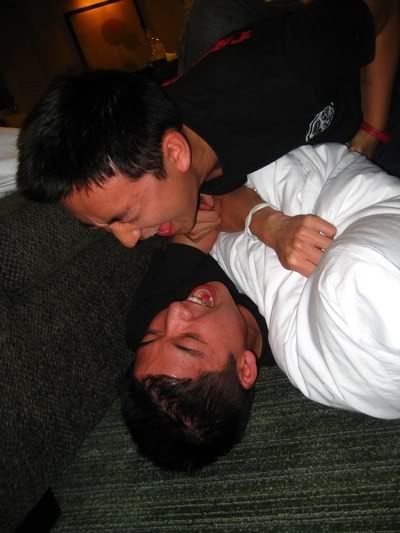 but-I-really-do-love-you relationship.
Later that night we got ready to go out.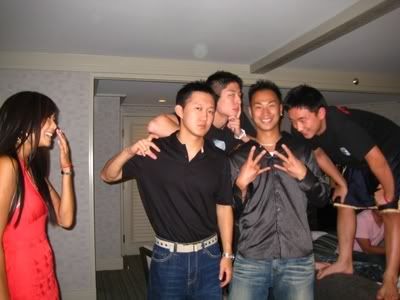 Stephen had some trouble with tying a tie.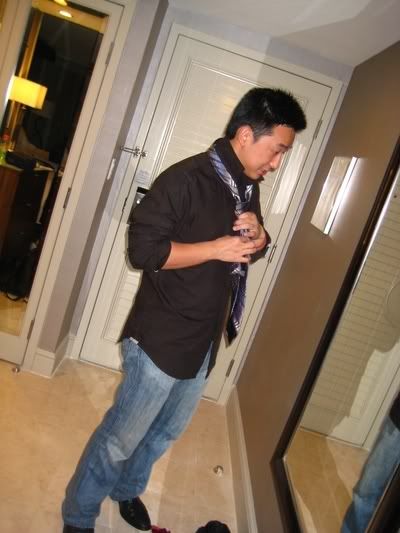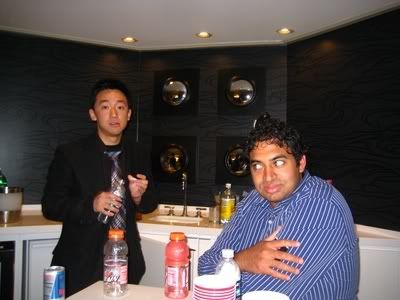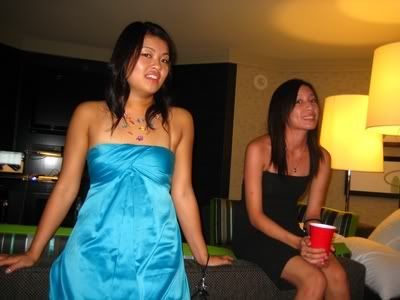 Linda said something kinda mean (I don't remember now), which explains the look on my face.
Brian and Jeff got some rest before going out.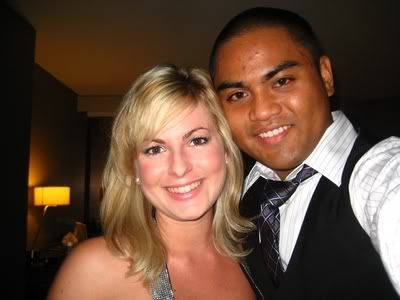 Wei and Mike try to get a flipcup game going.
Zippy's always game.
Bryan and Linda playing bartenders.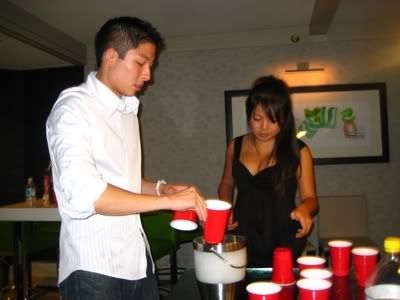 This was probably one of the highlights of the night. I'll have a video up soon enough.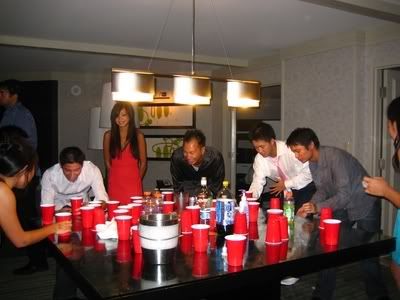 We then proceeded to head out to the club, but faced several hitches. Tao's cover charge and line was ridiculous as well as the cover price for Jet. We got to Blush too late and didn't want to pay a cover for that spot either. So we hung out at Wynn for a bit while some of the group gambled. These two are around each other a lot.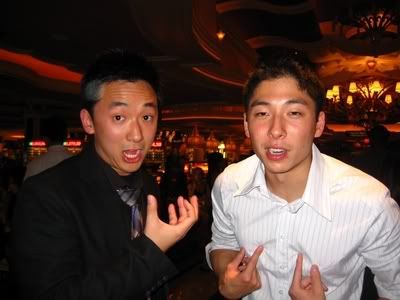 Bummed.
After some debate, we decied to walk back towards the hotel and see if we could get into the Tao Lounge (for free). It turns out that the bouncer is from Michigan and we didn't have to wait in line or pay. Score.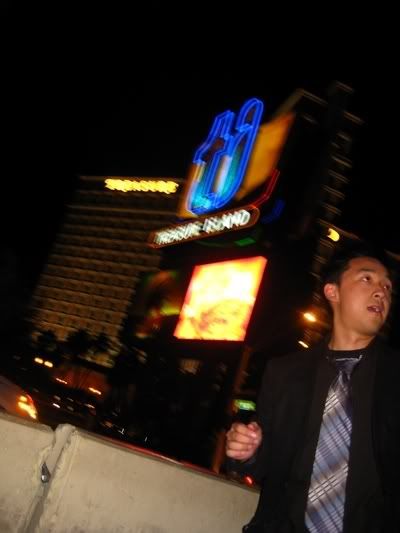 Ran into Albert from
Rooted Movement
! Good seeing you bro.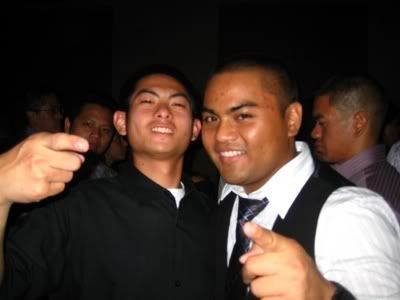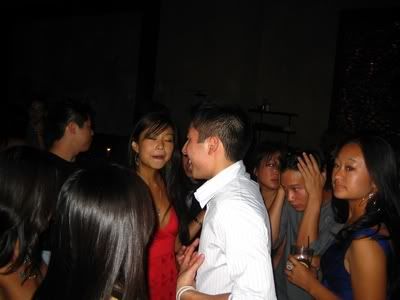 Stephen presenting a gift to Zippy.
Fung-Lin, Bryan, Stephen.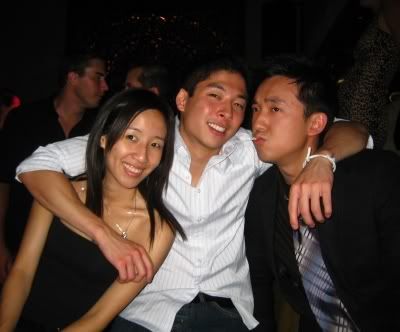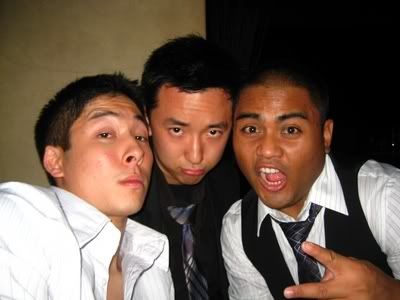 The spot was nice and at least we got in for free. But it wasn't much of a club and more like a lounge. So the energy levels were flickering.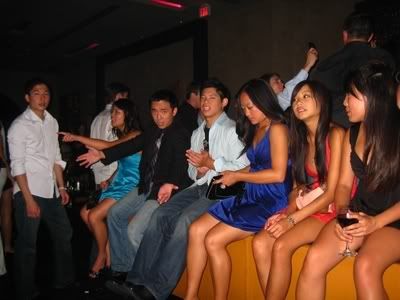 We also were out till about 4am.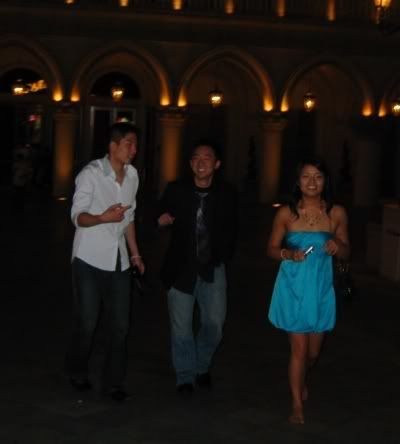 We went to this cafe which was right next to the elevators up to our room.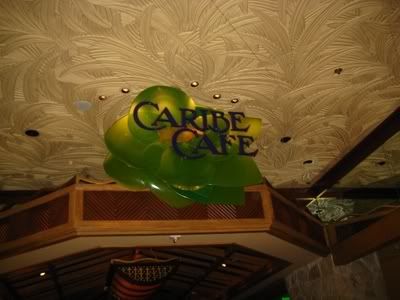 All night.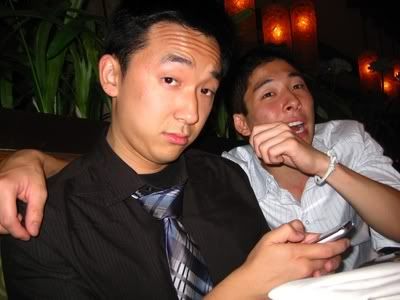 A bunch of us passed out at the table. Here's Mike.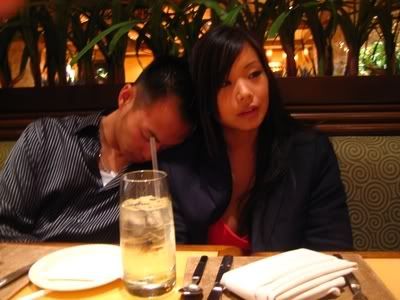 Me and Cindy.
I had a quesadilla and was not satisfied with the portion size. Oh well. Headed back to the room and found the living room (my bedroom) completely sloshed.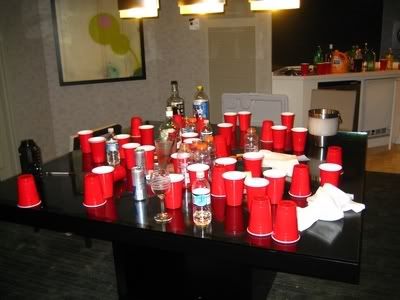 Video of the flipcup game soon!