Thursday night our Anaheim crew (currently consisting of myself, Stephen, Bryan, Cesar, & James) made plans to go out. After Cesar and James raided my
free tees
(snagging almost 10 each) we headed out to the Dave & Buster's in Irvine.
James and Stephen getting fired up!
Cesar (in one of the freebies) and Bryan looking epic again. Bryan was pretty excited because in the midwest, D&B's is the UN-coolest spot to hit up out there. It's not the coolest out here either, but you don't have many options in Irvine. Matchy matchy.
We got a round at the bar and walked around for a bit. James bumped into this guy and was almost ready to fight him. Then I realized it was Mr. Eddie Park!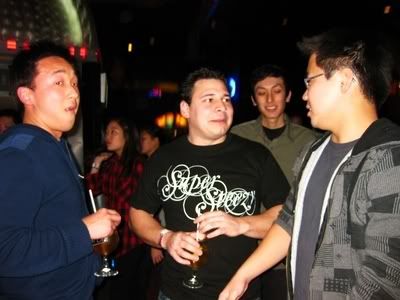 He's Brian Park's younger (cooler) brother. Brian never comes out to hang. Cesar was pumped.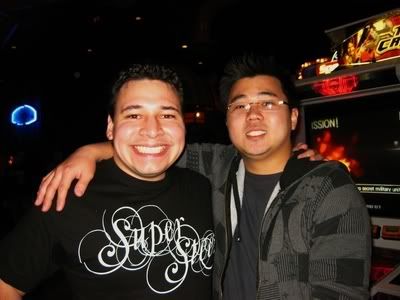 First thing he asked us though was "How's Michael Soh?" What's with you Korean people?! Always sticking together, making sure you guys are ready to overthrow the government.
Also ran into Scott, (somebody), Trevor, & Ryan from the Esperanza set. It's been a while. Of course we run into them at D&Bs.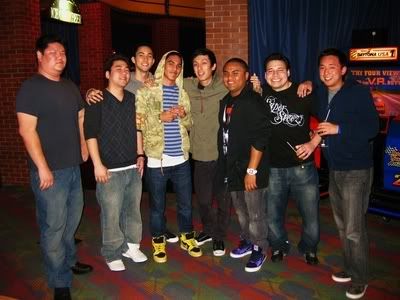 Take 2 featuring MIKE MONG aka John Wu 2.0.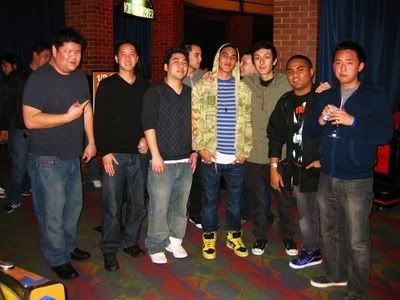 Anaheim crew.
Trevo x Jobeboje.
We also talked to some randoms and played some games with them. Stephen kinda sucks at playing games and really sucks at just getting Altoids. Stop your crying.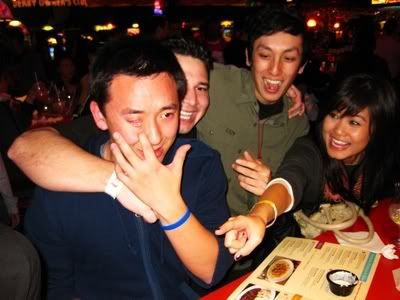 Afterwards we hit the late night after-party: Del Taco in front of Ms. Donuts. F*ck you too Bryan!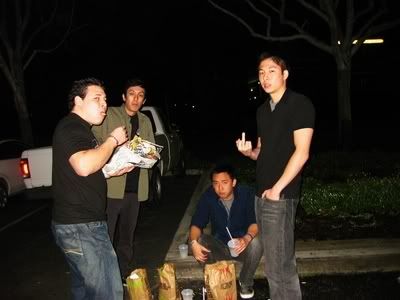 And no night out is complete with Stephen without some kleptomania. I think you outdid yourself with this one dude. He literally ripped this off the pillar and we boned out of the lot.
What a random night. Good sh*t.