I guess now's not really a good time to be calling in "sick" at work, but I honestly did need a real day off to just relax for a minute. On Wednesday I got an extra 3 hours of sleep which was so refreshing. Woke up to an empty house (Mom and Brian were at work). My mom really enjoys the flowers
Mikey
. Thanks dude.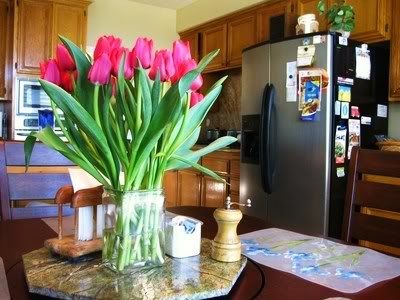 I headed over to the offices of
Learn to Be
to kick it with Stephen and Bryan for a minute.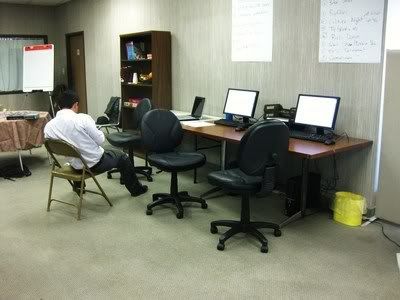 Stephen hard at work before his trip to Boston.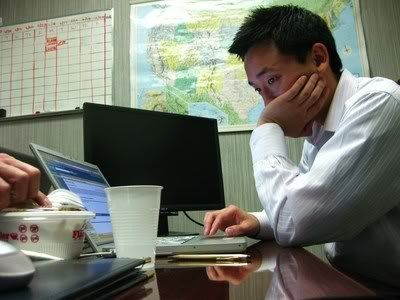 Bryan also getting some work done. I envy these guys having their own hours at the moment.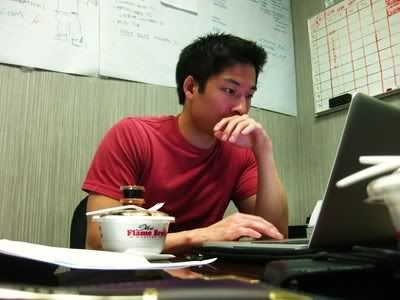 Cesar was also getting some work done with the new intern.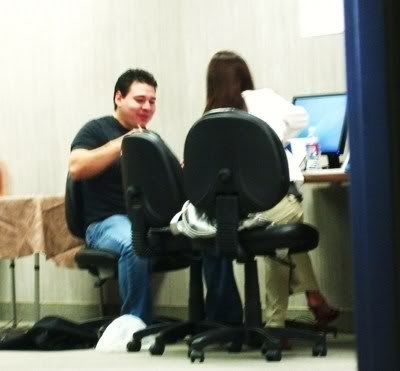 Flame Broiler for lunch.
Half and Half bowl with brown rice and green onions.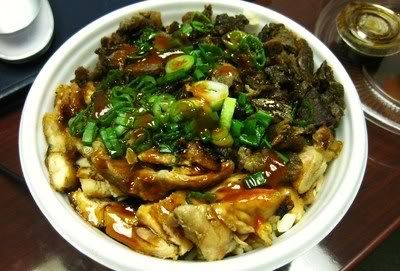 Bryan and I were pretty shocked to find that this little bowl actually holds the equivalent to about 2 servings. Think twice before you eat all the rice.
While the intern's away, the boys will play.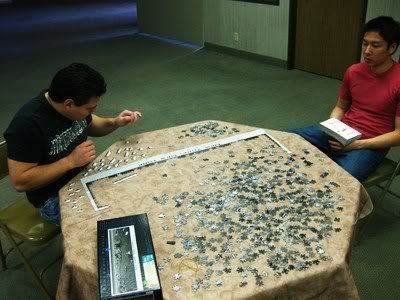 Cesar and I worked on this puzzle for a good hour and got a lot done. Give me one good afternoon and we can finish it for sure!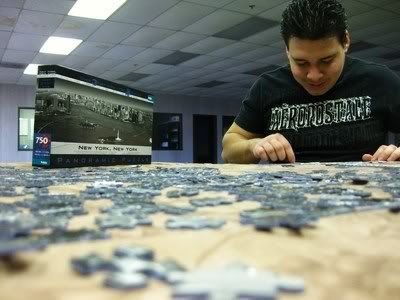 After a quick stop by Blends Costa Mesa, I kicked it with Jabar at
AVNT/GRDE
in Santa Ana. Talked a lot of business, shop, and personal life.
Jabar hired a new intern as well. Meet Ryan. Well, you'll get to meet him later. He's working under the gun.
Alyasha has an outfit feature in the new issue of Complex.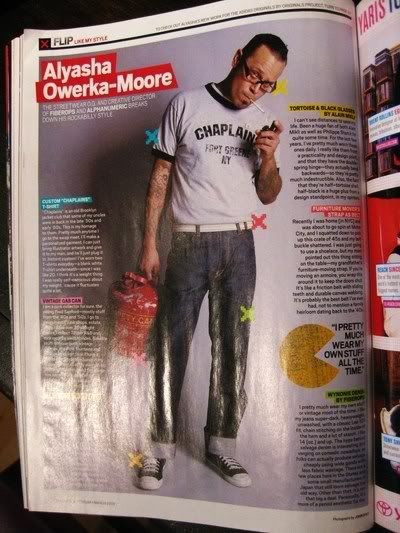 Jack, Jabar, and Ryan.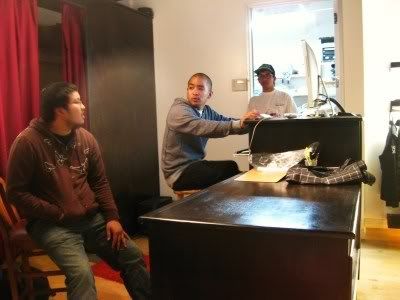 Jabar's homie DJ also dropped by to kick it. We both took advantage of the
60% off sale
with a special advance for friends and family. The official sale starts today. Be sure to check it out if you're in the area.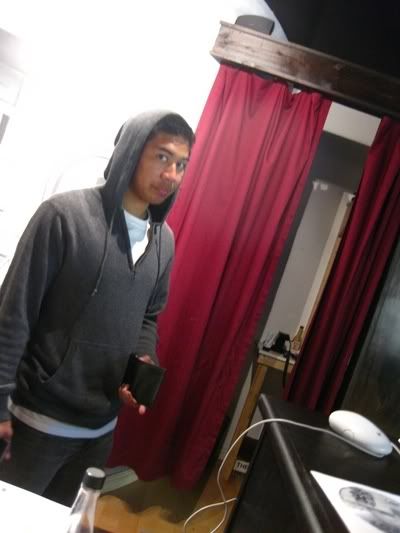 DJ's purchases would have tallied a fat total around $250. Came out to a little over $100. Nice deal.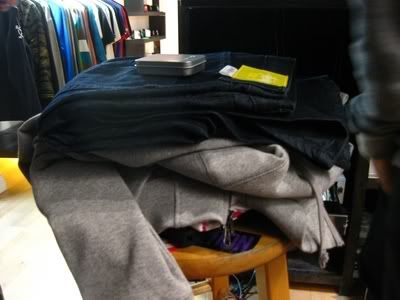 It's always good to kick it with homies on your day off. And I was ready for work refreshed and enthusiastic the next day.