This is a little response to Bruce's comment on my last set of Jamz. HATER! Hip-hop definitely isn't dead. Here's a set of recent songs that have more of a late 80s-early 90s feel to them using soulful vocal samples with the classic boom-boom-snare beat.
Blu - Vanity
One of the best rappers
from Cali
out there.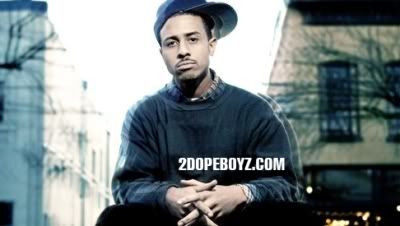 Charles Hamilton - Pleasant Overthinking
Posted primarily for the sample which was used by Mos Def before for
The Panties
(classic track) and the lyrics/flow. I could do without him singing on the chorus though.
Nas - The World
Nas gets back in the cut with this Kanye produced track. The last time these two teamed up was on
Still Dreaming
. One of the great storytellers.
Raekwon - Wu Oooh ft Ghostface Killah & Method Man
Ain't nuthin' to f*ck with...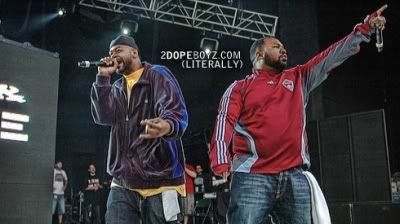 Royce Da 5'9", Phonte & Stat Quo - Homage to Premier (prod. by Focus)
The best for last. Nickle 9, Tiggalo, and Statlanta get together on this track produced by Focus to pay tribute to Chris Martin of Gangstarr (not Coldplay). Phonte KILLS IT. I need another Little Brother album asap.