Mita x Escape x Nike Air Max 95. I'm so glad I got a pair that fits me better!
Yesterday a few of us met up at Bruce's house to watch the Cardinals and Steelers in the Superbowl. Brian and I stopped at Vons to pick up some soda and ice cream sandwiches. Spotted this little setup.
We ordered 4 pizzas from Pizza Hut. This is pretty much the standard for the big games at Bruce's house.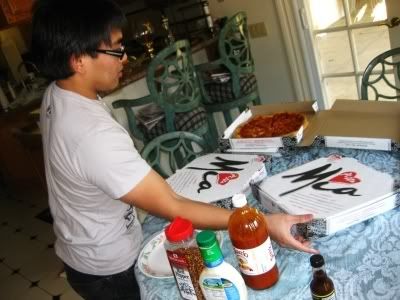 There was gonna be at least 7 people watching, so I told Cesar to get some extra food for 4 people. He picked up 4 pounds of carnitas! You're insane dude. "I thought we would eat a pound each." -Cesar. This with some fresh tortillas and queso fresca is the best.
Brian also jacked 2 sets of 3-D glasses from work for the special commercials which were dope. Disappointing: the "Jabbawockeez" commercial I was informed of, which featured 3 guys from the crew for 3 seconds. Coke commercials >> Pepsi commercials. Sorry Brian.
It was an exciting game....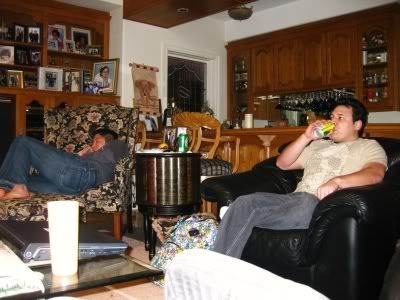 ("Where's my Pepsi?")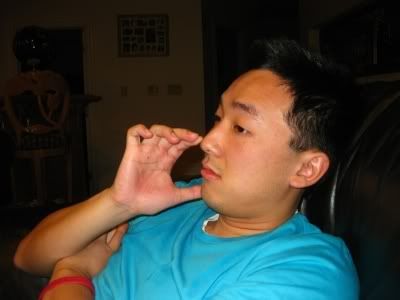 Well it really was an exciting game. The defensive 100-yard touchdown. Fitzgerald running like a beast. And the two-toe touchdown for the Pittsburgh win. None of us really had a team, so we all were voting for the underdog Cardinals. Ah well.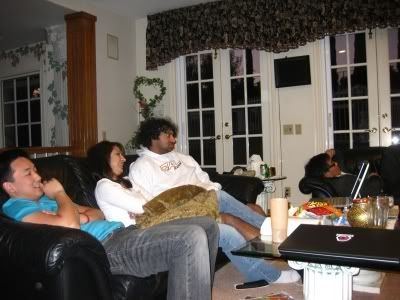 The Moreno Valley.
We ended the night with a big gay dogpile. I was on the bottom. Nothing gay about this though right?
Wrong.