After wine tasting, I took a nice long nap at home. Woke up to find that Jasmine and family had purchased UFC 94. Watched the fight along with Bruce, Stephen, and Cesar. It's a shame how one-sided this fight was. Strength beat technique in this one.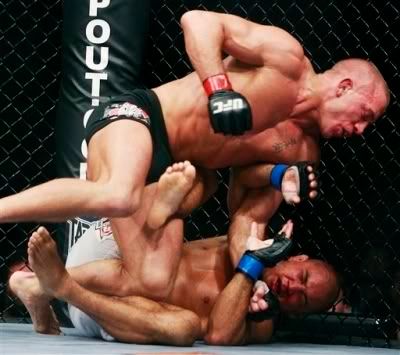 Called Denson up earlier and we both got the invite/reminder from Jabar for the
AVNT/GRDE
event at
Flight in Huntington Beach
.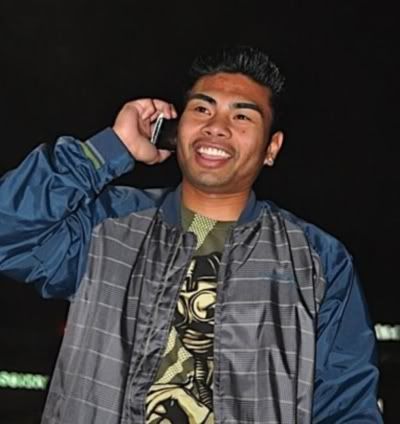 Good times dude.
AVNT/GRDE in the house!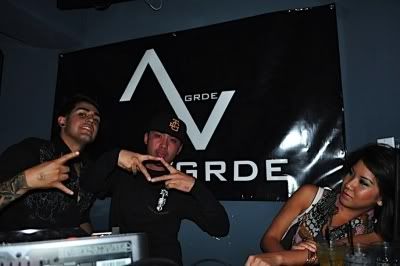 Me and Louisa.
Mark, Dereck and Russell met us up at the venue as well.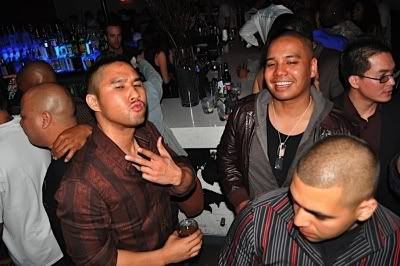 Gio(
AVNT/GRDE
) and Jabar(
AVNT/GRDE
). I told you I would make it fool! Why do you look so faded Jabar?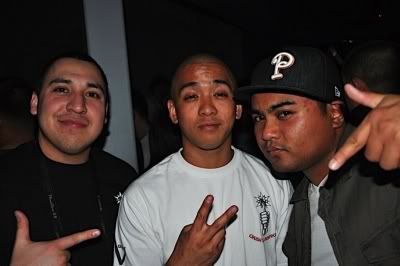 A swear I'm a nice guy... at least I'm smiling.
What the heck? Ran into Jenny and Brian. Brian was in town for the Tet Festival in Westminster aka Little Saigon aka "where all the Viets are". Jenny and Mark used to be live across the street from each other back in 1995 and probably haven't seen each other since the late 90s. Now they are reunited!
"This is weird. You were like, my neighbor." -Mark.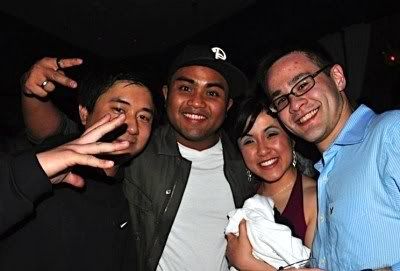 Flight was packed.
Mark, Denson, Russel. Thanks for snapping pictures all night Mark!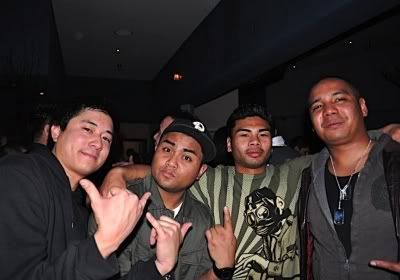 We ended the night at some Pho place in Westminster. Thank God we didn't get Mexican food. Sorry no pictures.
Got home around 3am, and stayed up to watch the Federer vs Nadal final. This rivalry is definitely reminiscent of Agassi vs Sampras. Nadal for the win.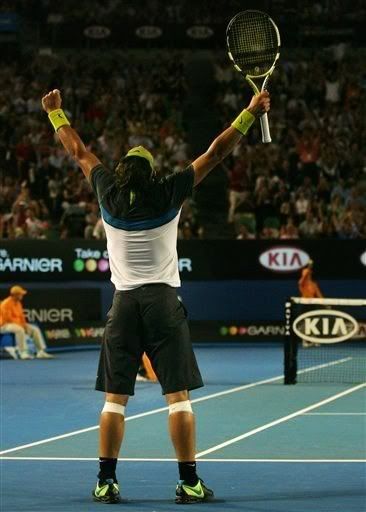 Federer is so bummed.