I'm pretty happy I didn't go out this weekend. I was able to get a really good night of sleep and catch up on some anime in the early morning. I guess I should have went to the gym instead. Oh well.
I made breakfast with my mom. Rice, spam, scrambled eggs, and tomatoes. Yay.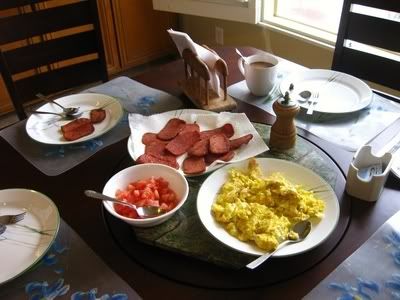 Brimo ate and ran as he went down to San Diego with some of his buddies to take pictures all day with his fancy-schmancy new Nikon D90. You can check out his pictures
HERE
.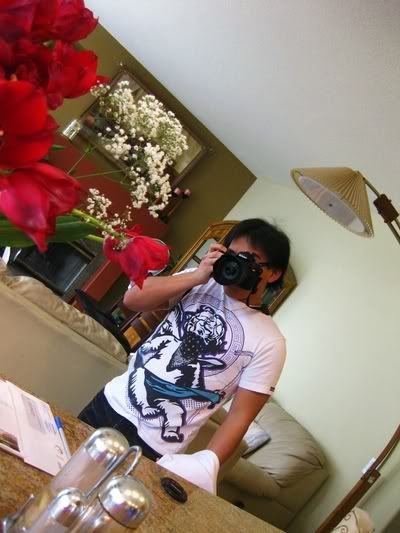 It was a very productive Saturday for me. I didn't leave my house at all. Instead, I began the massive purge of my room which was long overdue from over 6 months ago. I focused mainly on the side of the room with all my drawers of tees. After the first set I counted approximately 40something shirts to get rid of. Seriously!?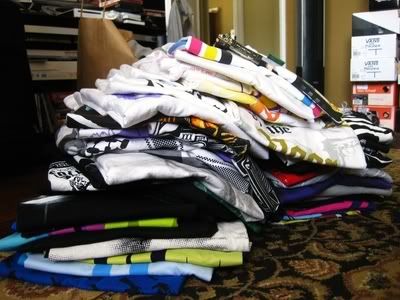 The stacks of tees I wanna keep... That's still a lot, and it doesn't even include any of my
5&A Dime
tees.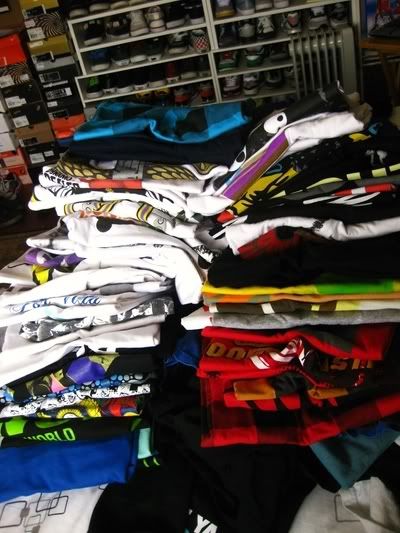 I also went through my old graduation cards and found this check for $50. F*ck me. There's no way the bank will cash this one since it's so old.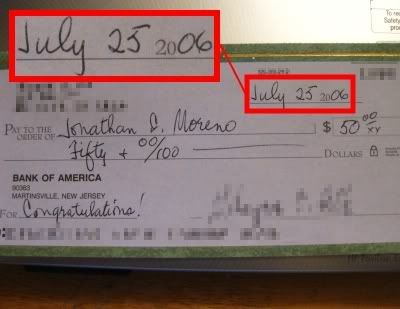 And at the end of the day I found a lot more tees that I guess I never got rid of in the past. Hundreds, Crooks & Castles, Rogue Status, Undefeated, Stussy. The list goes on. The total: 114. (0_o)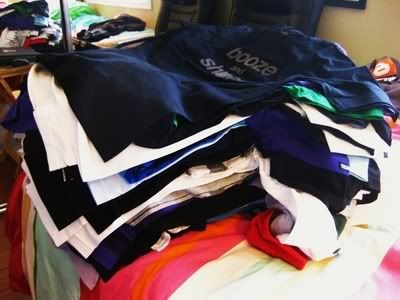 I'm some kind of moron that's for sure. If you're in the area, feel free to peruse the selection and get some before I put them up on
NSB.org
and ebay and eventually to Goodwill/Salvation Army. Mostly mediums with a few larges as well.