Sorry for the delay. Another Vegas trip. These are beginning to become another routine where after the drive it's pre-party, party, sleep, eat and repeat. I don't mind though. Each trip brings something new whether it be the first or sixth in the past 12 months. Thanks to James and Cesar for snapping pictures all weekend. Most of these are theirs.
Bryan invited a few of us to his TAF (Taiwanese-American.... I forgot the F) meetup in Vegas. James and I left on Friday while these 3 were partying it up Thursday night. Bryan, Cesar, Stephen.
Choking or brushing lips?
The pre-party was at the Mirage suite which Stephen, Bryan and I have become familiar with from the
Vegas trip in August
. Deja vu.
I'm not a big fan of getting to the party late. You miss some of the fun.
Eric and James giving you the finger. Sportfreaked. Harmony didn't get the memo.
Most of the group had been there partying since Thursday night and made Friday night a cool down. So a few of us walked around the strip. The lovely Evelyn, who drank all of my sweet tea that tasted like thai iced tea. Jerk! I'm just kidding. But damn that really put you in a happy place.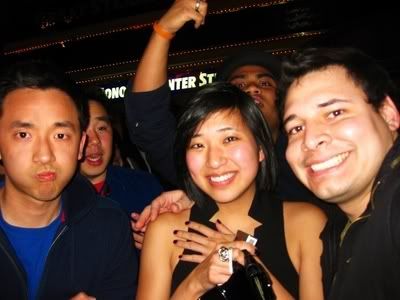 James, me, Stephen, Cesar, Eric, Bryan.
A few hours later we end up at the Bellagio. I missed the part where Stephen went up about $200 on blackjack and roulette so he bought dinner. Thanks dude.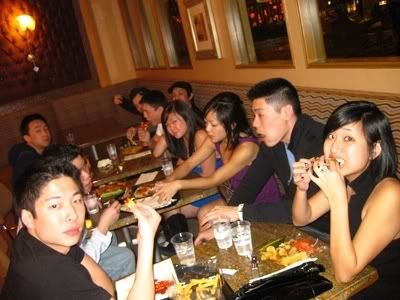 The next day. Got lunch from Panda Express/Chipotle with Stephen, Cesar and James. My fortune. Not much of a fortune, but it still speaks truth in my mind.
After blowing $60 at the Tuscany Suites craps and blackjack tables, we met up with Sheryl, Julia, and Edward at Hofbrauhaus for some German cuisine and beer.
Sheryl and Edward aka Paul Rudd aka Tony Romo.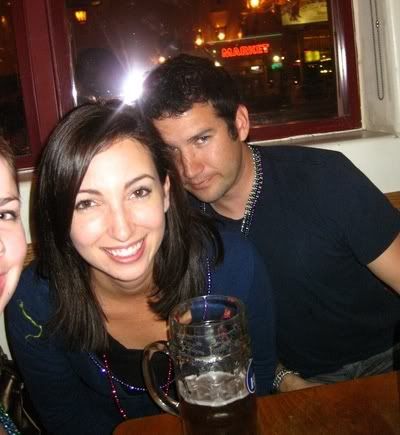 This place was pretty cool. It was a giant hall with a live band playing. Definitely beats
our lame Oktoberfest
.
Three kinds of sausage on one plate! That's an interesting arrangement...
They supposedly fly in brewers from Germany to check on the beer here.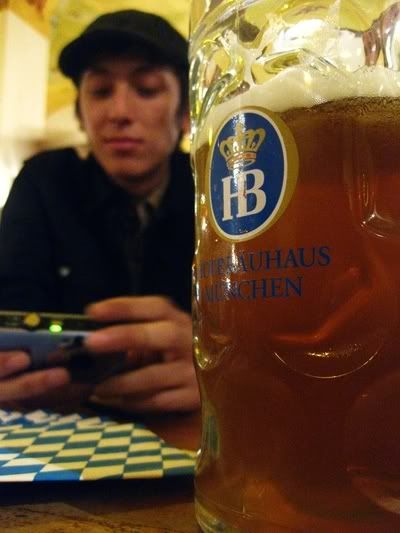 They definitely know what they are doing. This stuff was good.
Another tradition at this spot are shots of Jager.
What's unique about this spot is that each shot comes with a spank on the ass! Sheryl got a light tap.
Edward got a pretty healthy slap.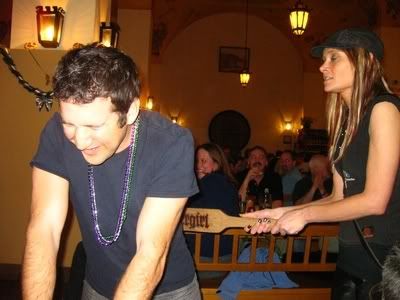 And yea. I got my ass WHOOOPED! "It's cuz you got a nice butt!" -lady. YEA SON!
After dinner we rushed back to the room to get ready and preparty. Cheers.
Sheryl aka Cake. I can't remember how I gave her that nickname, but it's stuck since high school.
Some of the old high school crew.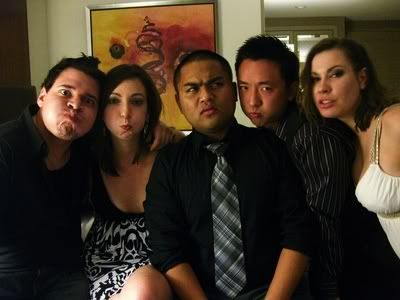 Stephen and Julia. A rare normal picture of Steve.
There we go.
This is when plans started to fall apart. Our goal was to get into Tao and we had a promoter put us on the guestlist. An hour before we head out, we get the call to meet at Lavo since he "forgot" to put us on the guestlist. Lame. On our way to Tao (yes we still tried) some guys front us with a "complimentary" limo ride which would "guarantee" our entrance into the club. We waited about 30 minutes outside in the cold and rain to figure out, that basically it's a sham where you pay upfront, without a guarantee at all. F*ckers. We check the line now and its huge. We regroup and head back to the room to find out that Bryan and his TAF buddies were also "forgotten" from the Tao guestlist/bottle service and were diverted to Cathouse at the Luxor. F*ck these promoters. That was some shady sh*t. We met them up at the Cathouse club. Spot was small, but we made the best of it.
Sorry I don't remember too many names at this point. There's so many of you guys!
Cesar, James and Johnny.
Spread eagle.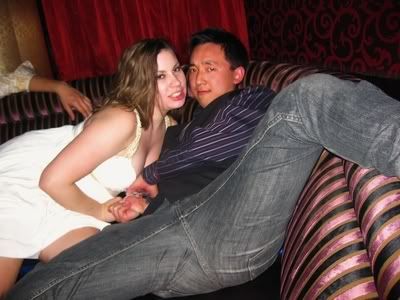 2.0 and Ming. Dude Bryan. Is it that hard to keep your shirt buttoned up? This is your trademark. Ming's trademark: "I just wanna dance!" Me too dude!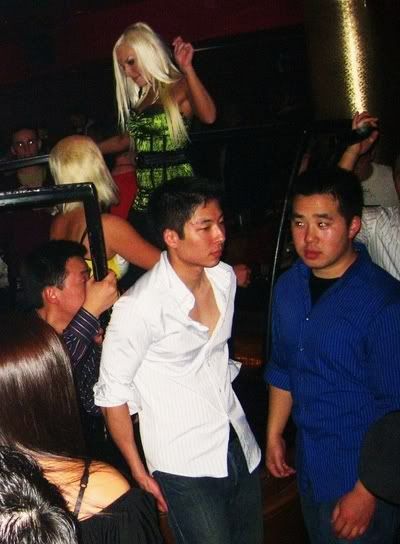 Linda was one of the organizers for the weekend. Great job girl! I can't imagine trying to gather 40 people from around the country. You're nuts.
Go Zee! (I forgot your real name..)
Jon was having a damn good time.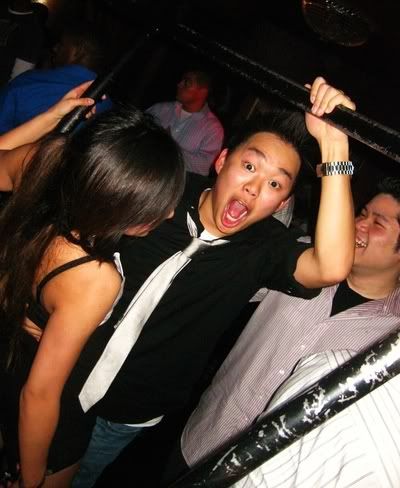 F*cking Stephen...
Poppin.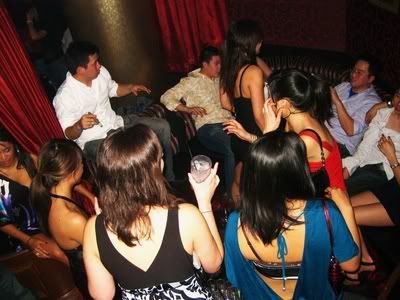 Afterwards we got some McDonalds and chilled outside the suite for a few.
Sunday morning. We get ready to head back home.
James overlooking the city. Cesar overlooking James.
Johnny had a long night. He almost got stranded at the Luxor. With no cash on hand, the taxi driver made him buy a pack of cigarettes and made him walk the rest of the way back.
Stephen never fails.
On the way back we stopped at Baker and ate at the Mad Greek cafe. We heard how good the food was and in my 25 years of going back and forth from Vegas, I've never stopped here.
Bryan looking like a hunter with his kill in hand. Why are you holding the skewers like that? At least your chest isn't popping out.
Stephen was the last to get his food. So bummed.
A great ending to the trip. I have to stop here again! But next time I won't get this gyro dinner combo which could probably feed 3. I highly recommend the gyro which comes with pita bread and tzatziki sauce (yogurt and cucumber sauce).
Hopefully James puts together a good compliation video of the trip. Good meeting a bunch of you guys. If you guys are ever in town again, you know who you can hit up. And I promise I'll do a better job of remembering your names!