I typically like the rain but only when I'm at home. Otherwise, the rain sucks. I woke up and the rain was just pouring down nonstop. I dreaded the drive back to Anaheim. There's really only one thing that could save the day and Kimtan and I were on the same level. Pho.
We drove out to Convoy/Clairemont Mesa where most UCSD students go for Asian cuisine. It was impossible to follow Kimtan's silver car because of all the rain and water on the freeway and the gray clouds in the sky. His car was camouflaged. And when we got to the parking lot we ran across to the Pho spot and splashed a 2-inch puddle that got my sneakers all wet. FML.
We started the meal with some fried eggrolls. I HAVE to have this with pho. It just sets the mood for the warm goodness coming up.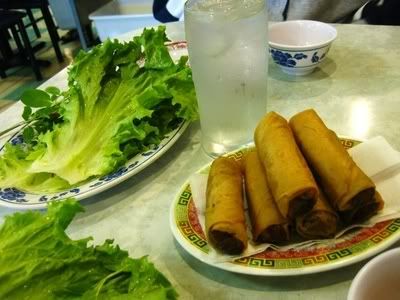 Regular beef noodle soup bowl. This is easily my favorite soup on a cold morning. Sometimes I wish it rained more often just so that the soup feels even better going down. They gave me a relatively enormous portion of meat that seemed to be endless. I added some hot sauce, basil leaves, bean sprouts, and a splash of lime juice. A finished my bowl and there was still meat left! Big bonus.
Kimtan may be the reason why we got hooked up though. He ordered everything in Vietnamese. Thanks dude. We chopped it up for a bit about the House of Blues and future trips for 2009.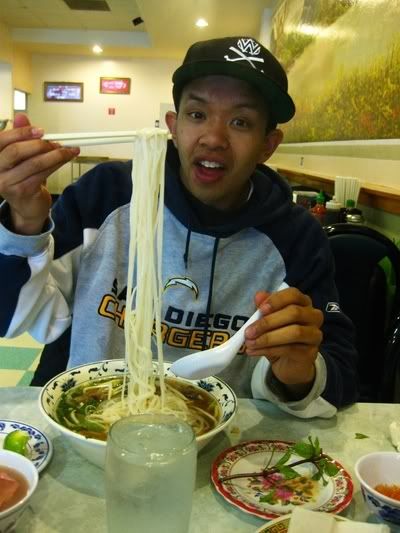 I refused to let Kimtan pay since he let me crash his apartment, but I needed an extra buck for tip. We left a little extra for the waitress.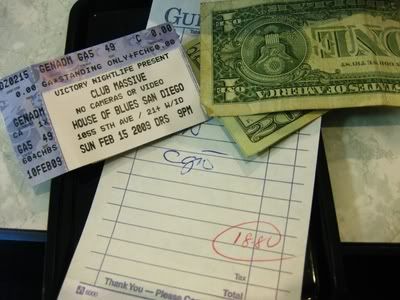 After pho, I drove back to Bums to pick up a few things and to see how the girls' night in LA was. Apparently a good time aside from a minor fender bender pulling out of a parking spot and some puking. The rain was still coming down hard so I wanted to wait it out to see if it would ease up.
Annabelle
accompanied me to 5&A Dime. Her Sarah Jessica Parker outfit from the little hat, to the coat, to the Hello Kitty rainboots. Cute and stylin' at the same time.
These two seem to reunite only once every 3 months. More mandarin oranges eating.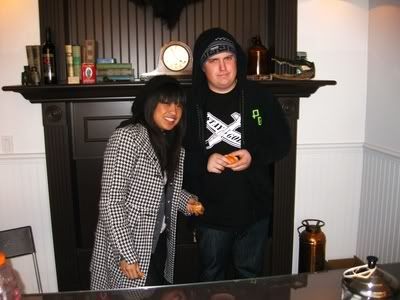 Annabelle rang up my purchase for the day. She forgot how to use the POS system. F12 all day baby.
Back in the spring and summer these two used to make the best tag team at the shop. Now they've both moved on to other jobs. Brandon was working as a favor to the homies that day. Here they are ringing up a customer like the old days. THUGZONE BABY!
A frequent occurrence on 8th Ave and G St is people driving from Market into the one-way street. I missed a picture yesterday, but someone was speeding through the wrong way yesterday and busted a drift U-turn. FAIL.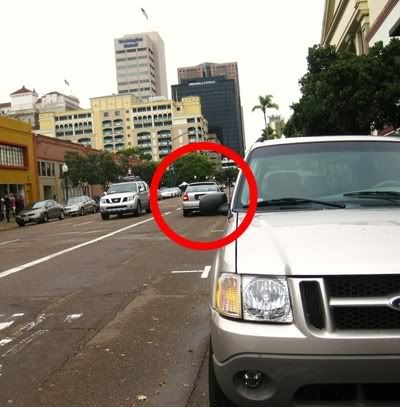 Brandeezy's giant pinwheel umbrella that he stole from a picnic table. It was really good seeing you dude. I hate your guts.
Annabelle and I dropped by the
5&A Dime
office around the corner where they were putting together the
SoReal Cru 5Dtv Episode
and planning the Beat Freaks Interview.
Melissa R, Bin, and Annabelle take a break outside and enjoy the dry weather.
TK
wants to go outside and play.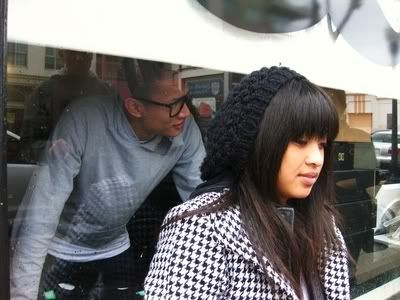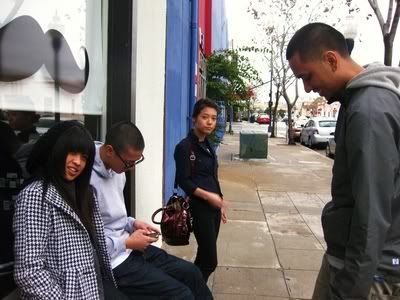 Luckily the rain let up and I was able to drive home safe. Someone just find me a job in San Diego so I can move here already.
And here's the
SoReal Cru
performance from the House of Blues. It's kinda cool to see how this looks from the side and back. But it's probably better from the front.
SoReal Cru Performance @ House of Blues San Diego
from
Jomo
.
Till next time.