I was hoping to get one of Yvonne's group pictures for the blog, but she is completely flaking on me! Damn you!! So I'll blog what I got.
Active Drop Sneakers Not Bombs Half Cabs.
Saturday morning I drove out to Temecula with some of my coworkers to go wine tasting. After our Solvang trip over a year ago (not to mention a few viewings of
Sideways
) I've had a much greater appreciation for wines all around. Casey is SUPER excited. Actually I got there about an hour after everyone else. So everyone already went through 1 tasting. So she's really just buzzin.
My first (and favorite spot) was
Ponte Winery
. I picked up a bottle of Beverino (rich sweet red wine) and Port (bittersweet dark chocolate and cherry/plum taste) which I hope my parents won't drink without me this time.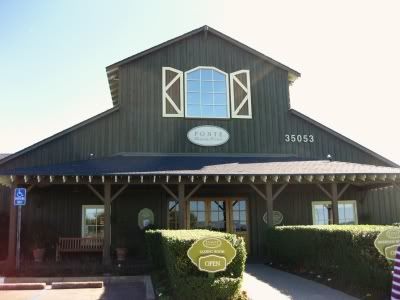 Our mascot.
One common theme during any wine tasting is the fondness of random crap by the locals. This is kinda cool, but I can't imagine buying it. Well maybe...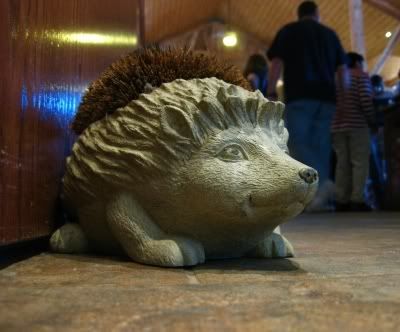 The other place we went to was
South Coast Winery
which has the prestigious award of Best Winery of California 2008. The wines were alright, but they were pretty generous in NOT taking your tasting tickets, meaning you could go back for more for free.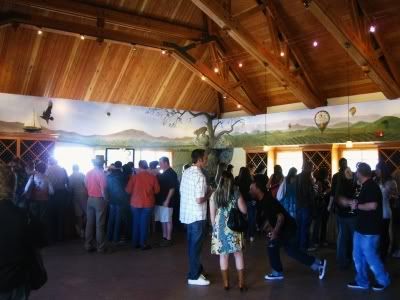 Blake chillin by his benzi.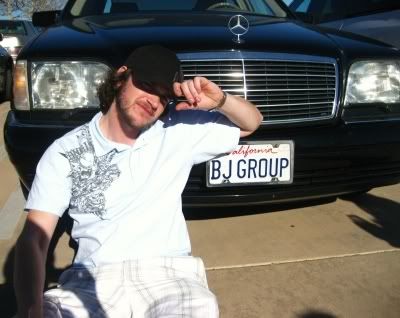 This marked the end of our short trip. After the last winery, we went back to town to get some good ol Mexican food. 3 days straight of Mexican = pot belly and stomachaches. It was worth it though.
A fun trip, but it didn't top Solvang. Regardless, wine tasting makes for a fun morning and afternoon with friends.