So the auction was a success, except that it didn't sell for the reserve price. The Coralines
have been relisted
and have surpassed the reserve price. Hopefully the buyer isn't a deadbeat.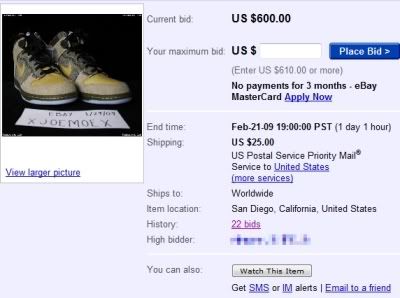 Besides the Coraline dunks, the most frequent search used to reach my blog recently has been "Beat Freaks Magic" or something of the sort. (Surprisingly, my site and
Ollie's site
come up in the top 5 when you
search it in Google
.)
Yes I do know how they pulled off
this awesome performance
...
MAGIC! Duh.