FINALLY! Something other than partying and eating on this blog. We've been talking about hikes all year, but we finally got one in for the summer. The hike itself wasn't too challenging until you try to go above the 2nd waterfall where the climbing is kinda tough, but the look down is what gets ya. I love the rush though. And the climb into the waterfall was awesome. I'm pretty glad that Cesar and I didn't flake out on this hike. Thanks for putting it together Jinny, even though you can't climb for sh*t. And the untold/unblogged story would have to be Jinny asking that old man for directs to the location of the hike. Major fail.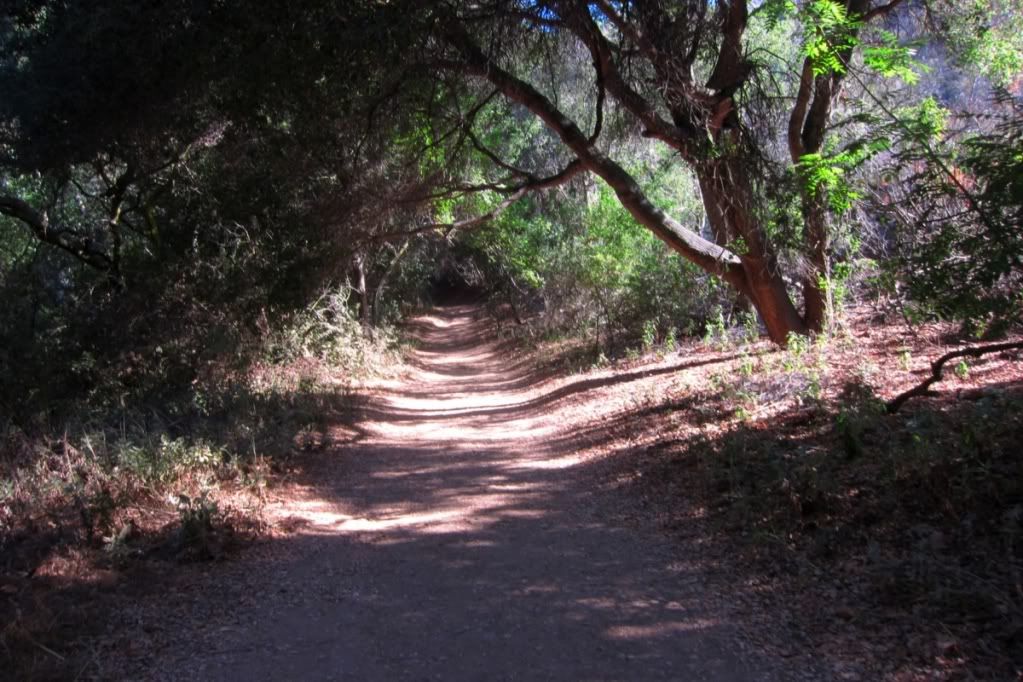 First waterfall! (Which was pretty crappy and smelly...)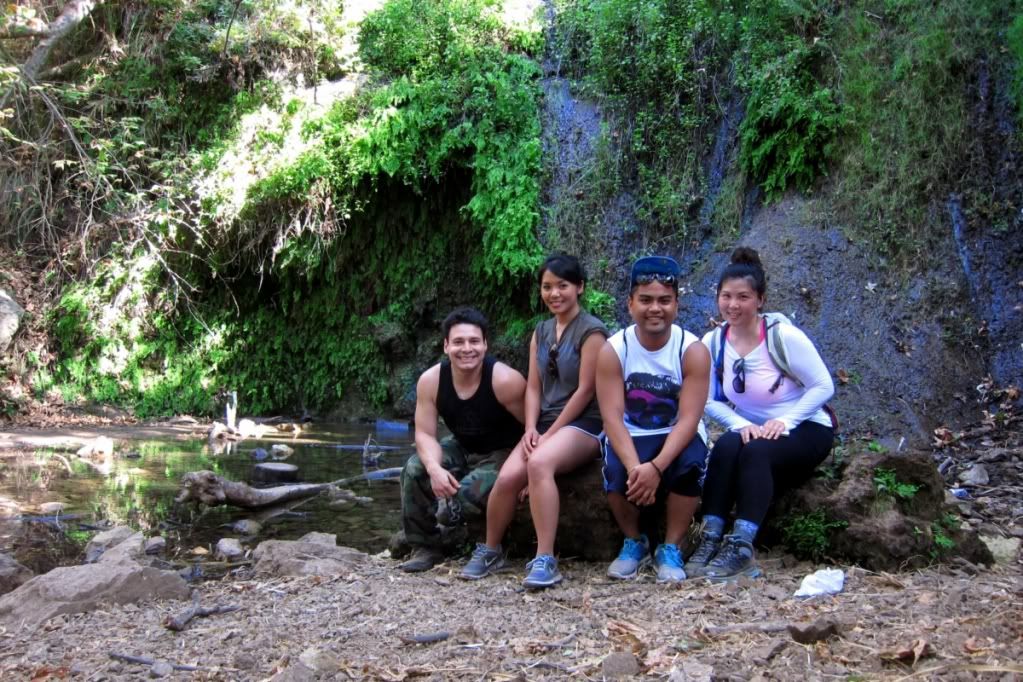 Crossing with and without the rope.



JUMP!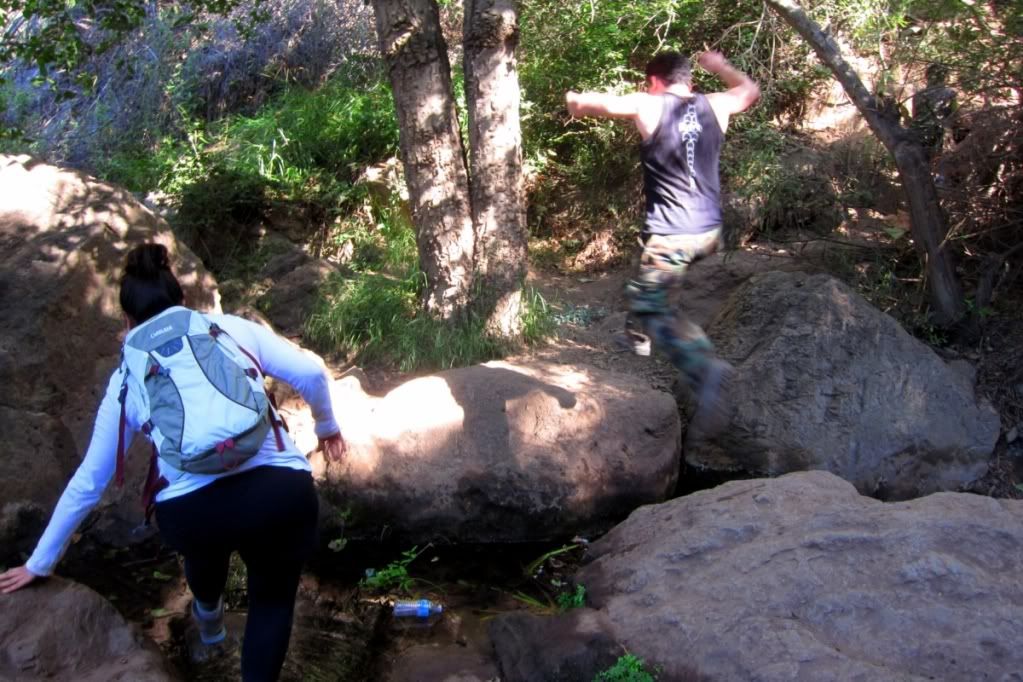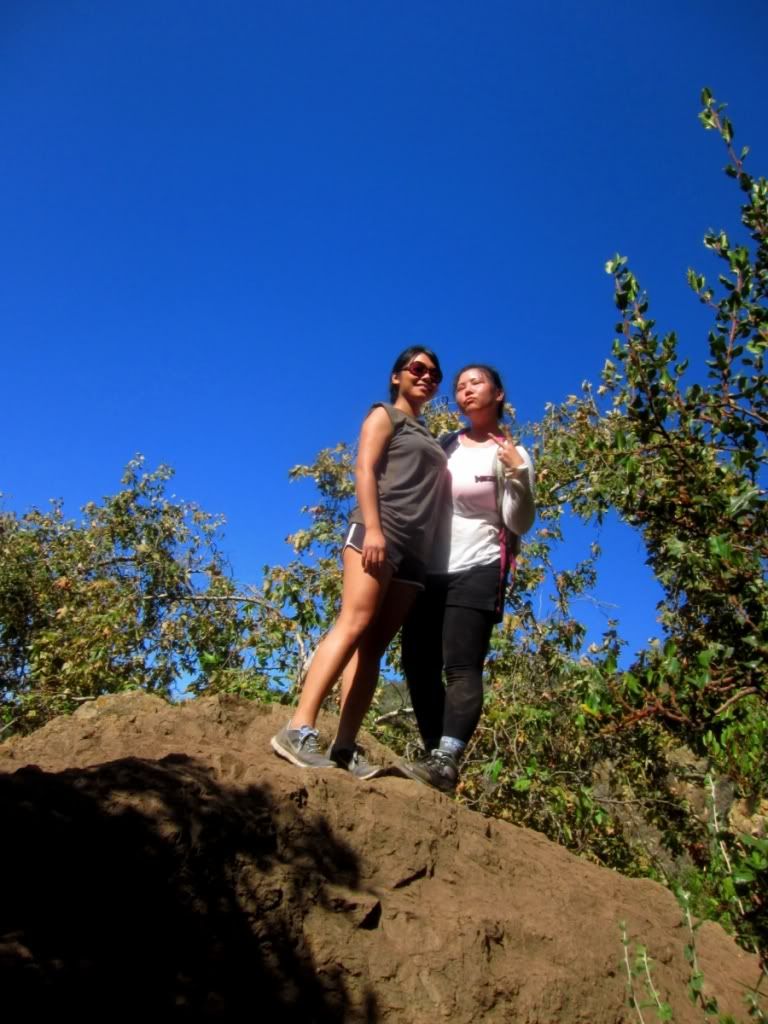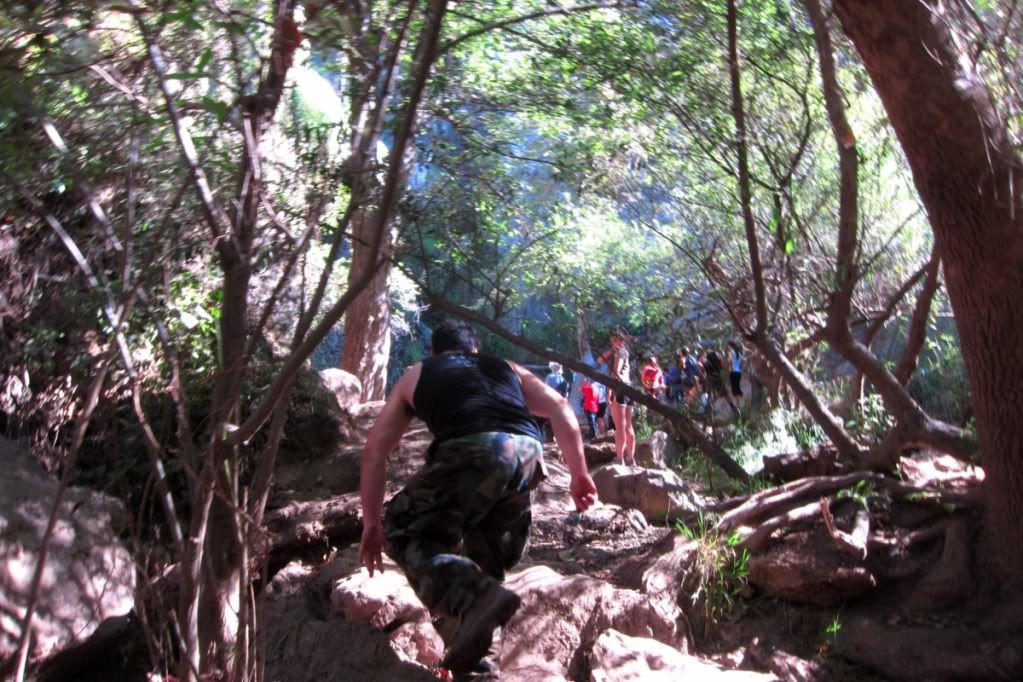 Big crowd forming at the bottom of the 2nd waterfall. We bypassed these suckas.



Here's where it got a little tough...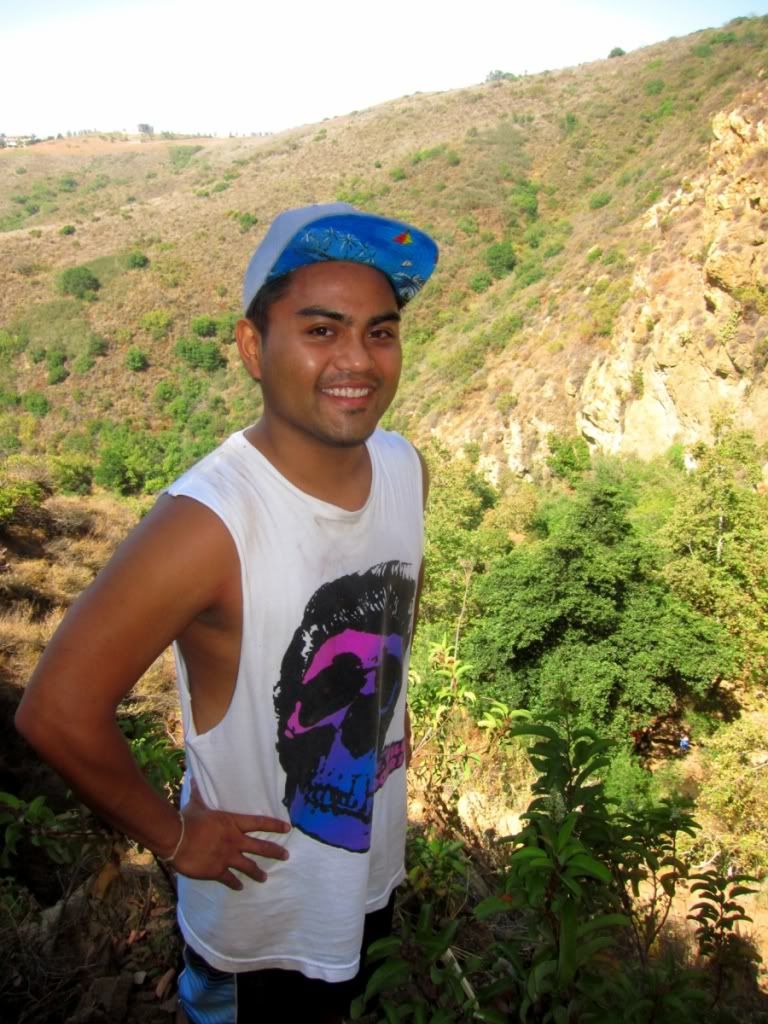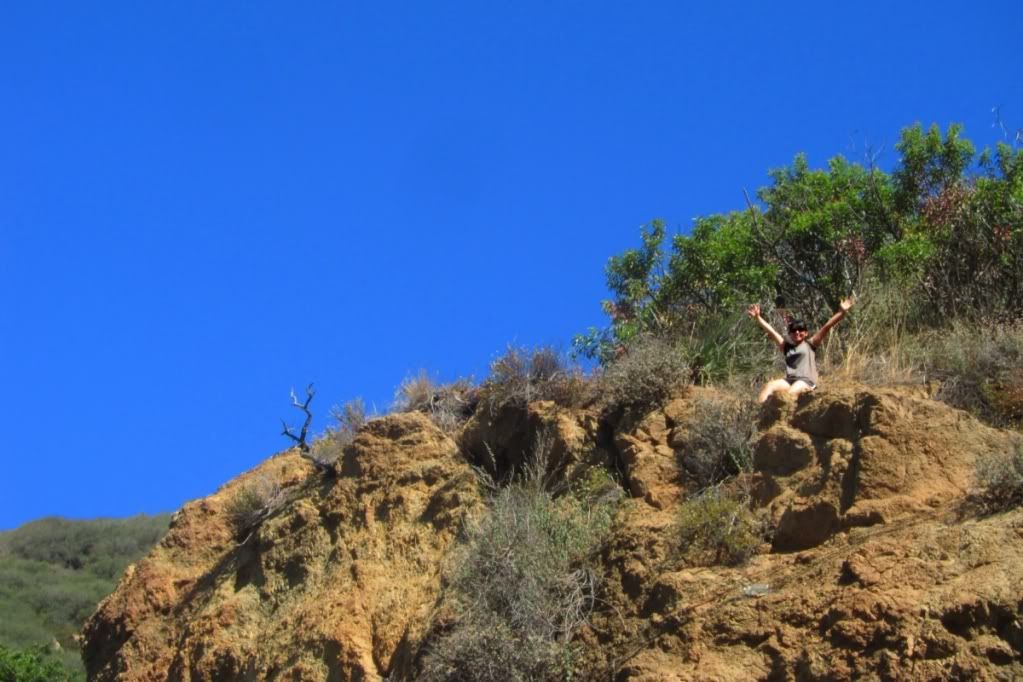 Channy chillin' at the top!



While I'm kinda stuck behind Jinny. Her anxiety gave ME anxiety...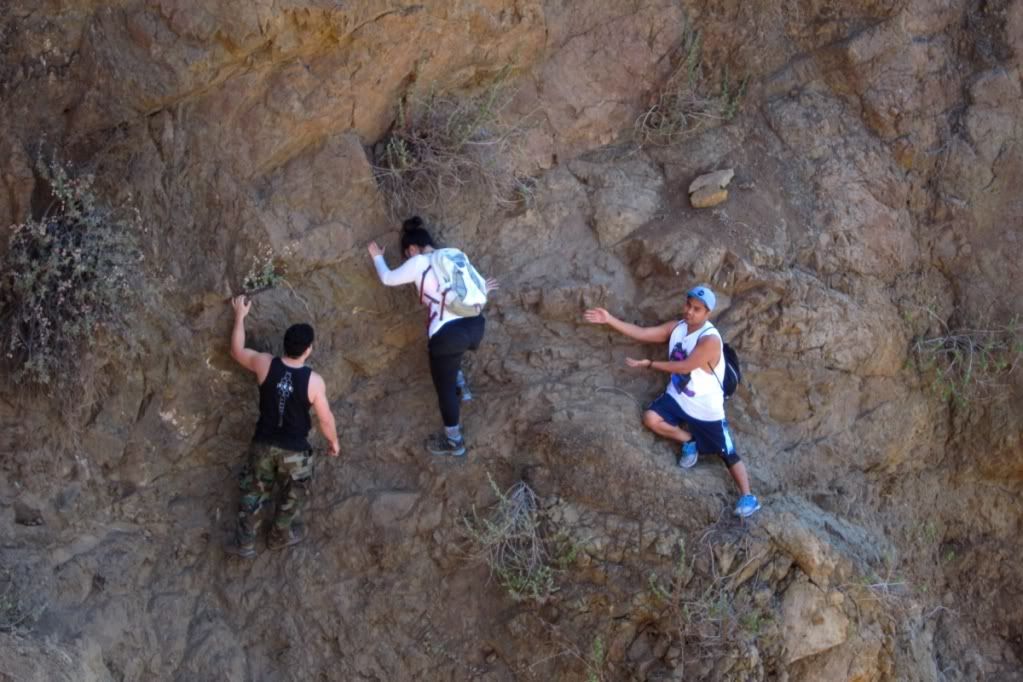 Top of the 2nd waterfall! Not everyone makes it this far.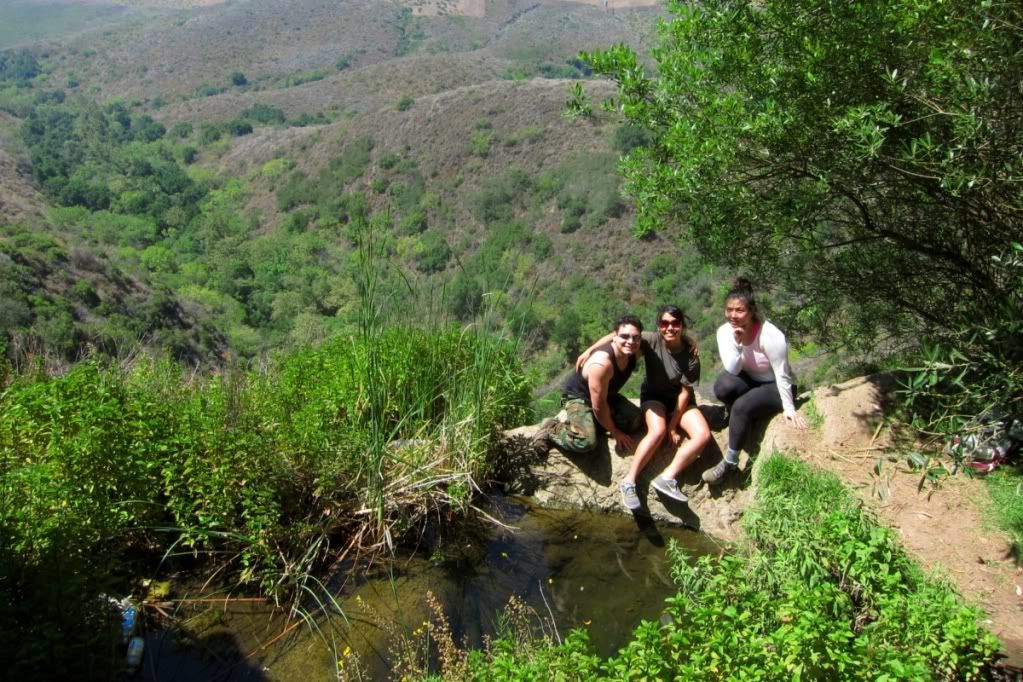 Going back down, via the cavern.



Moments before I slipped and slid down the cliffside on my ass.



Back to the bottom of the 2nd waterfall.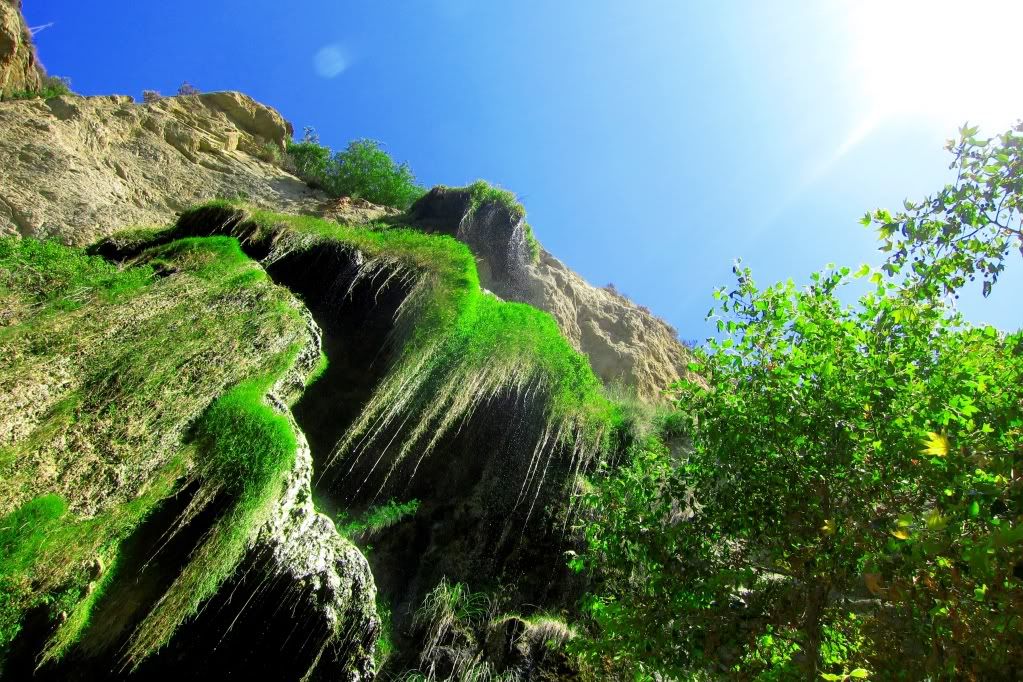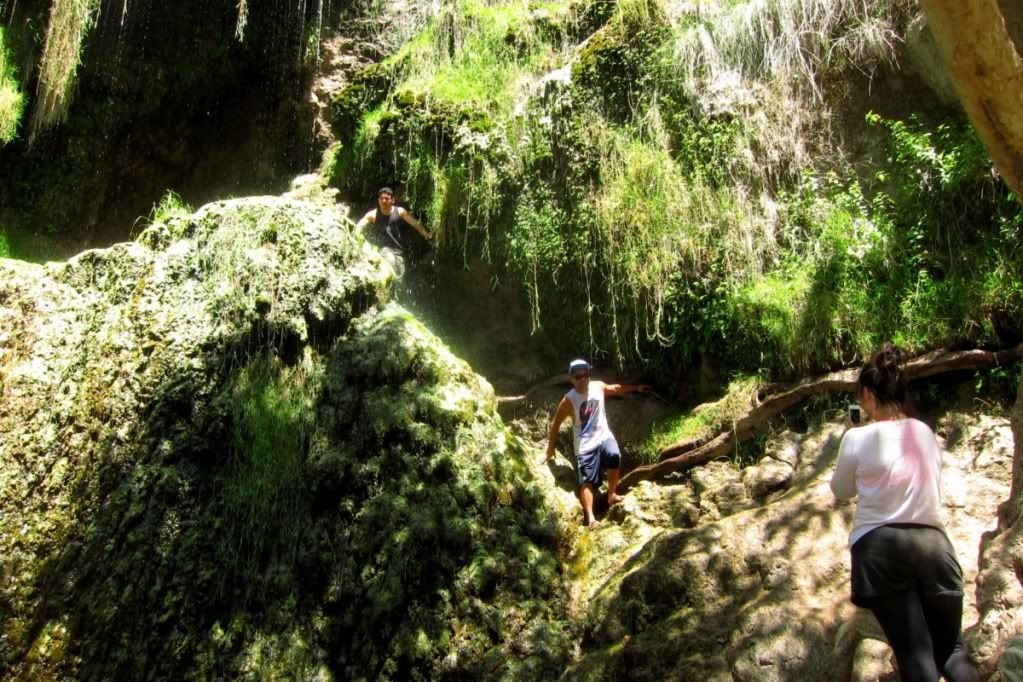 Bouldering.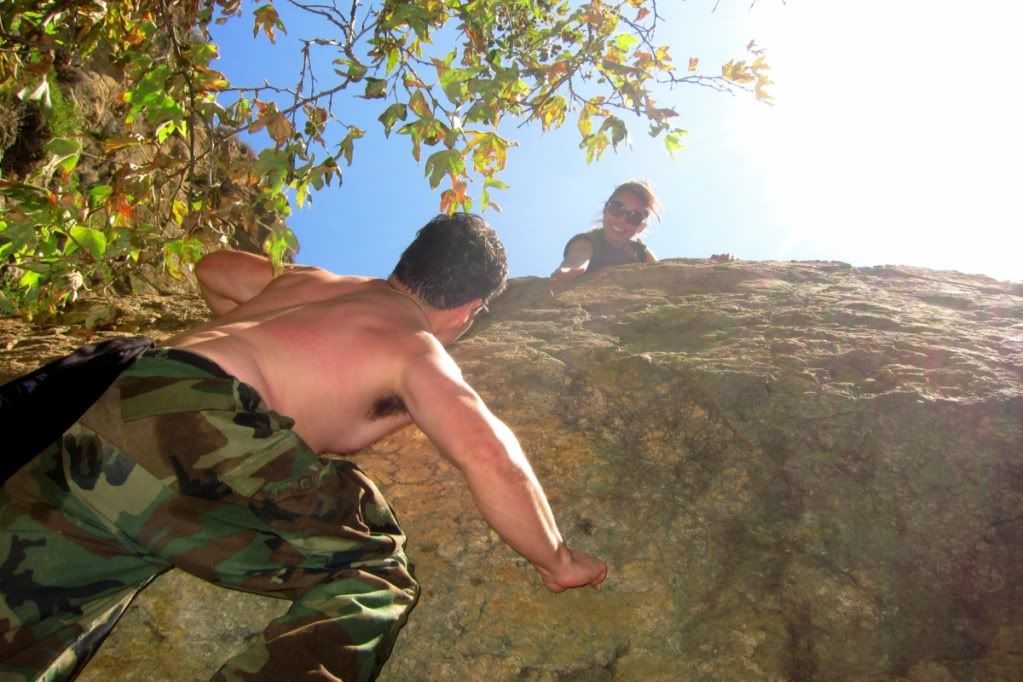 And a light jog back to the car helped us avoid a parking ticket! Suckers.