USA! USA! USA! USA! USA! USA! USA!
Ah what a magical chant. It was only suiting for the 4th that this chant was always initiated by a big group of Asians.
I woke up on the floor next to my bag wrapped in a blanket. I don't really remember what time I fell asleep. But 10am hit and it was time to get ready for EBC. So we showered, got dressed, and started taking shots at 11am... Holy sh*t. I seriously have not gone this hard in the alcohol paint in a long time. At the end of this trip, we killed a large bottle of Jameson, a large bottle of potato vodka, 3 bottles of champagne, and of course all the drinks we got at the tables and bars. And no one threw up! (Just some slight memory loss...)
EBC was a blast. We had a minor incident early on, but the group was eventually made whole. John, Richard and Anton were all up at the tables and passing along some free drinks. The music was great. We got free Dada Life swag. It wasn't packed. Even a little rain couldn't bring us down. And Dada Life? Probably the best set I've seen them spin ever. Lots of good energy and vibes throughout the day! I love it.
Shots at 10am! NO FROWNING BELLE.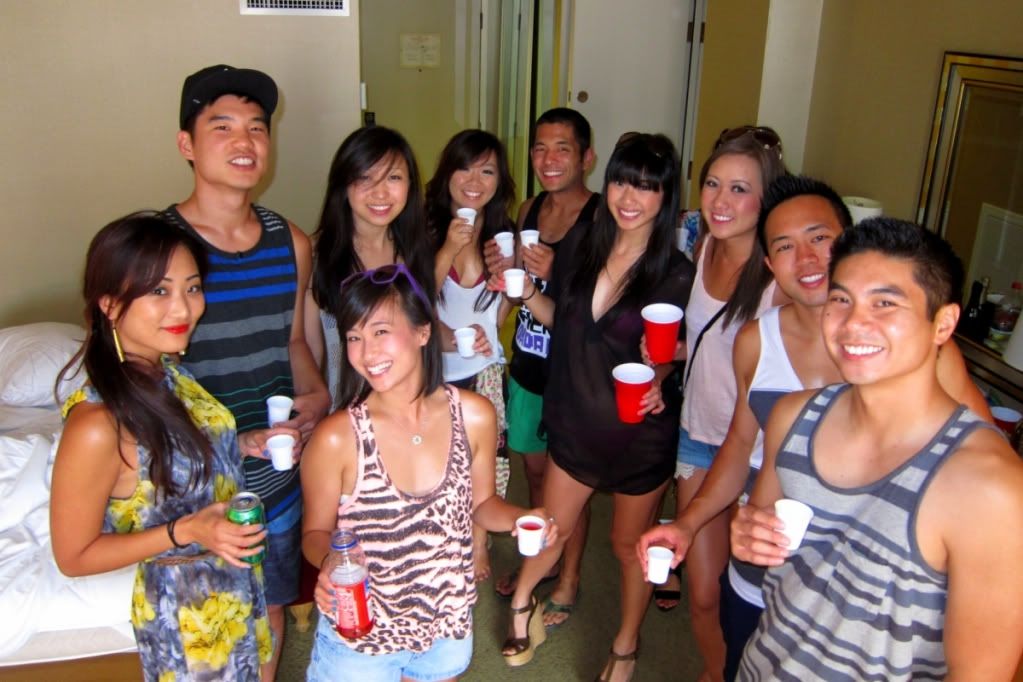 #NiceFace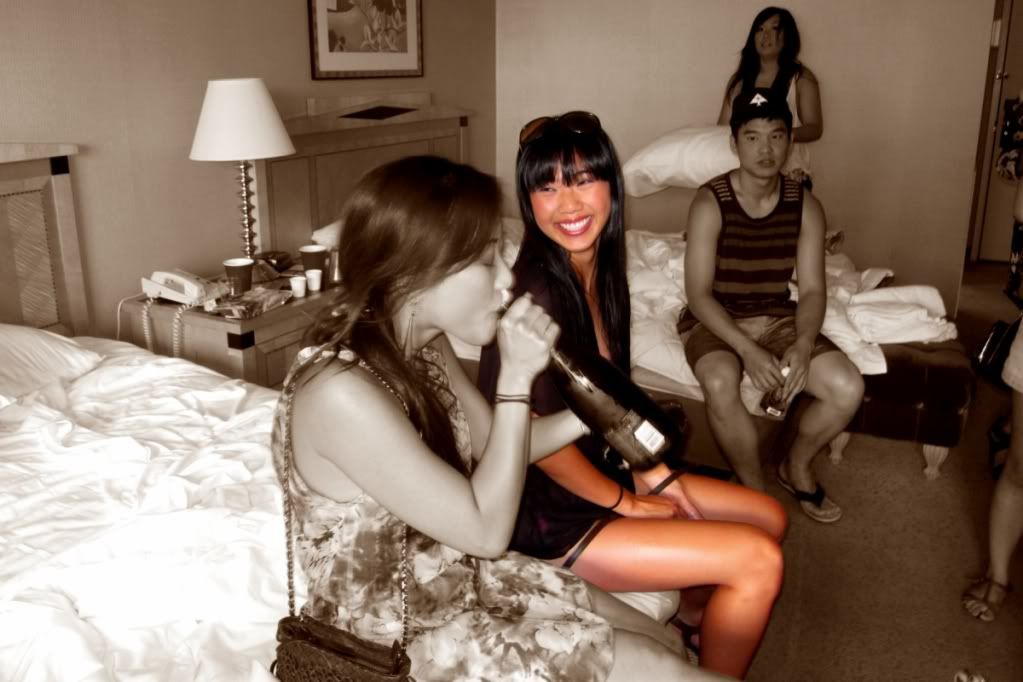 John, Anton, and Belle making a killing at the craps table! And getting us free drinks!



Whoa derre...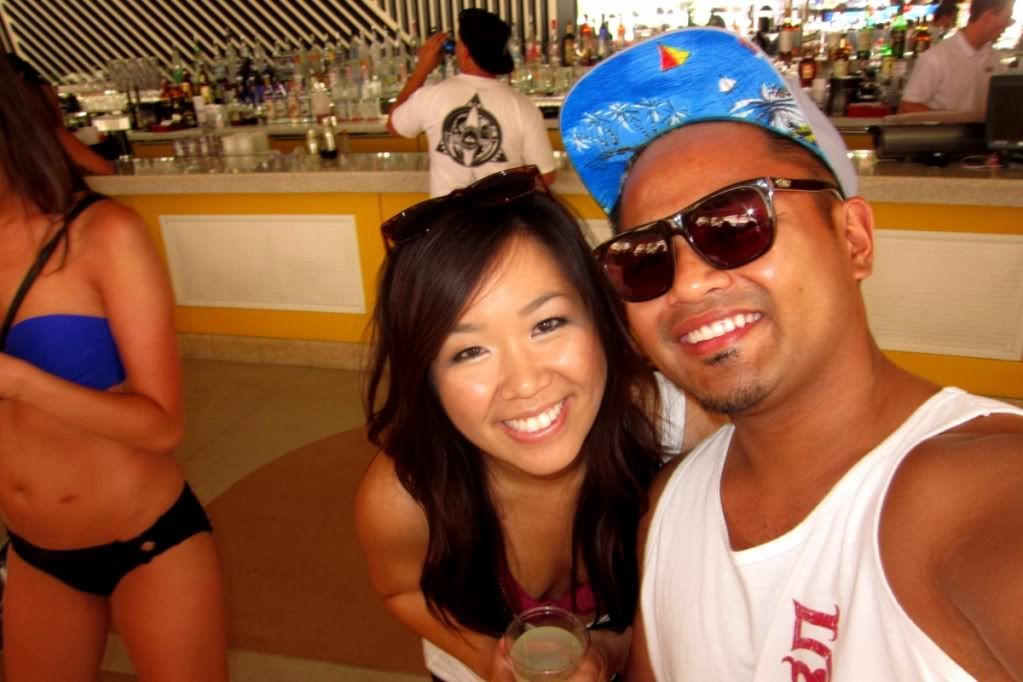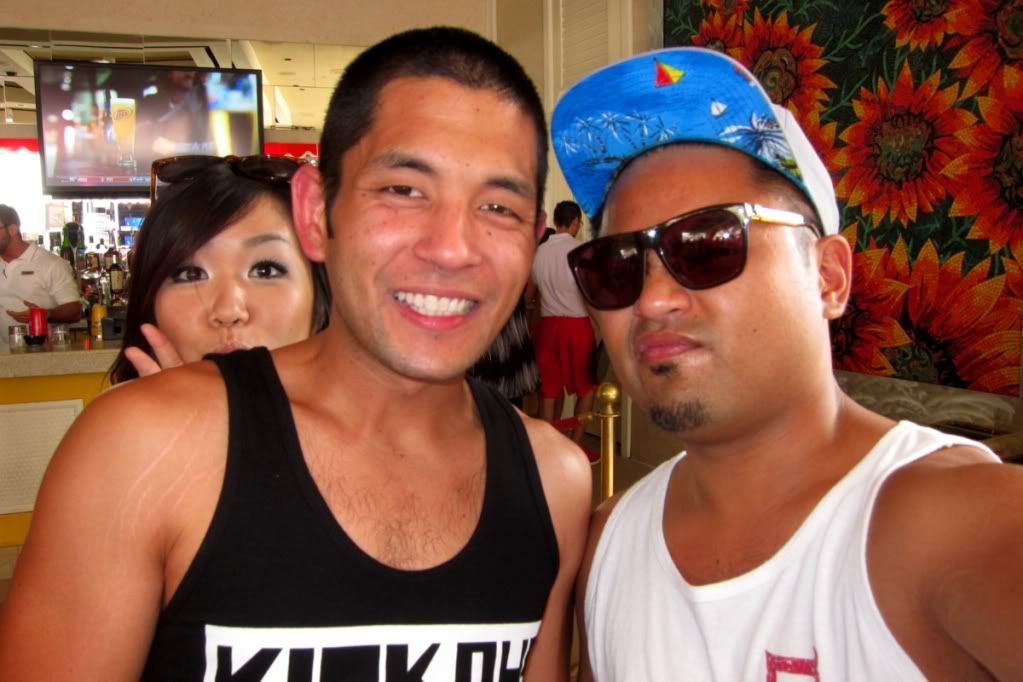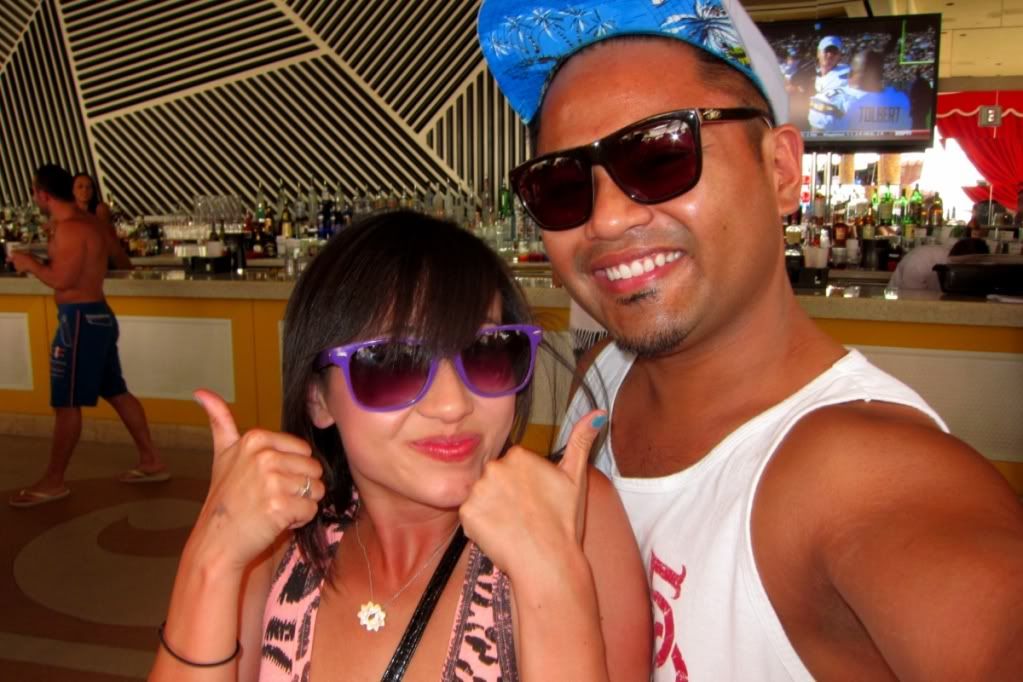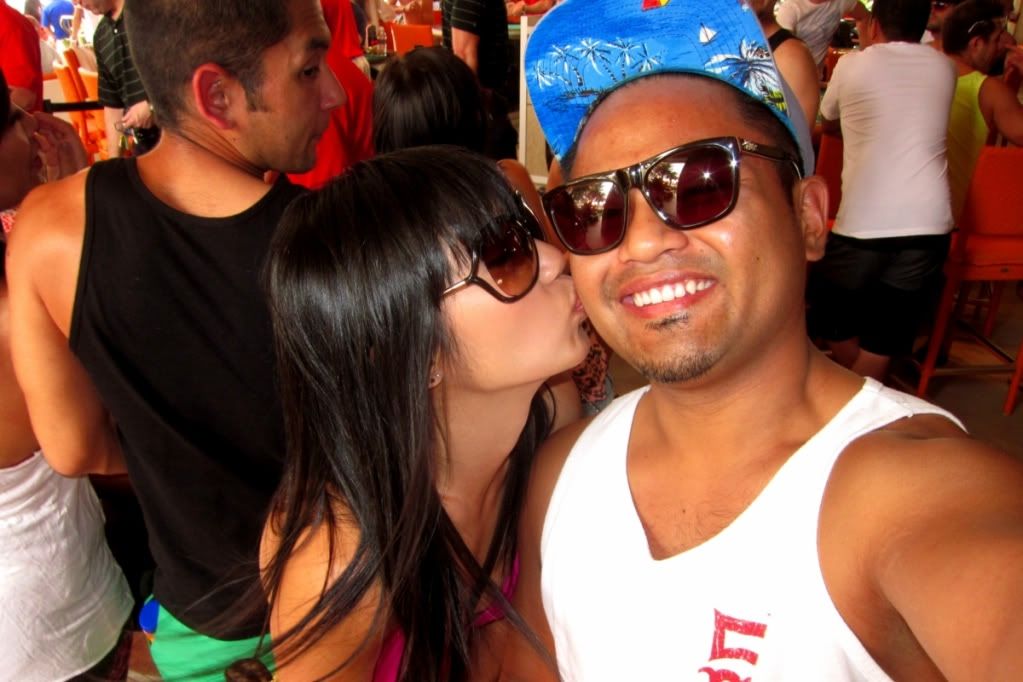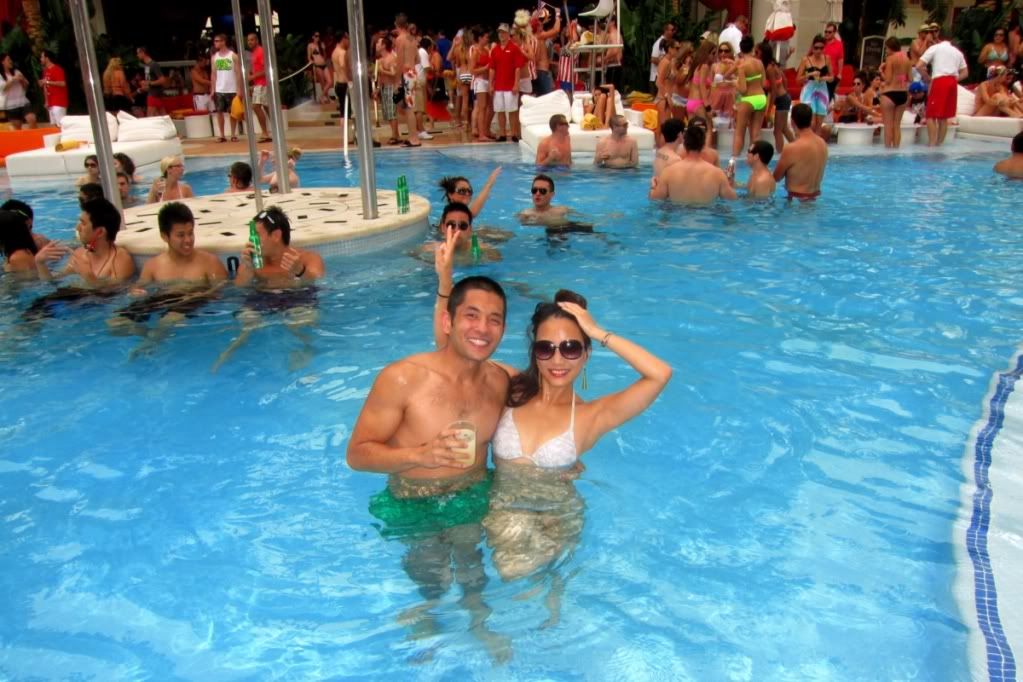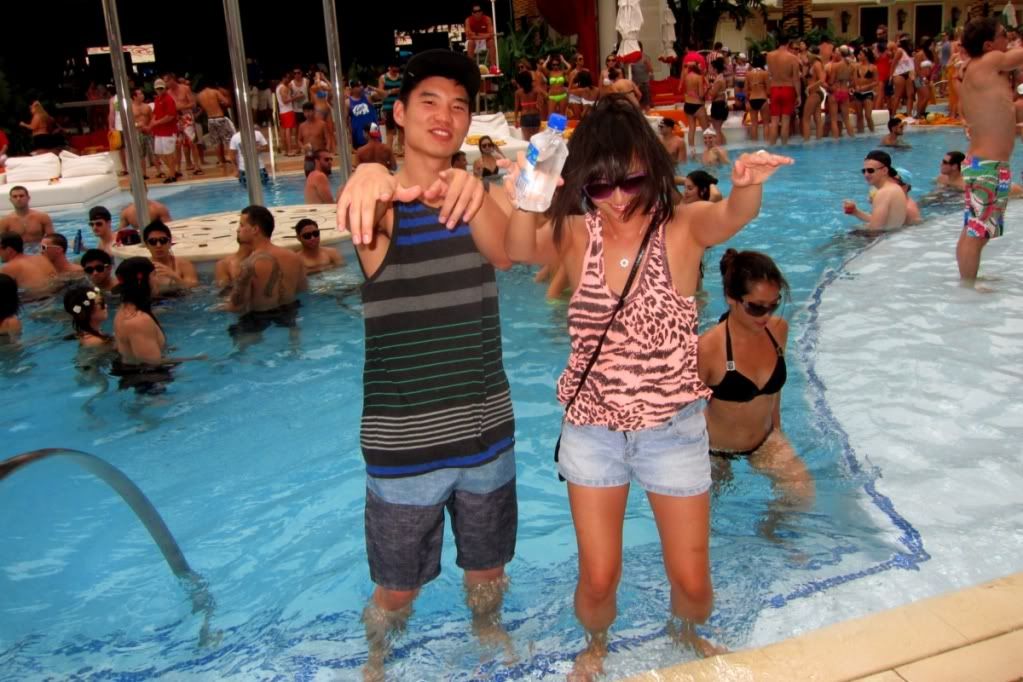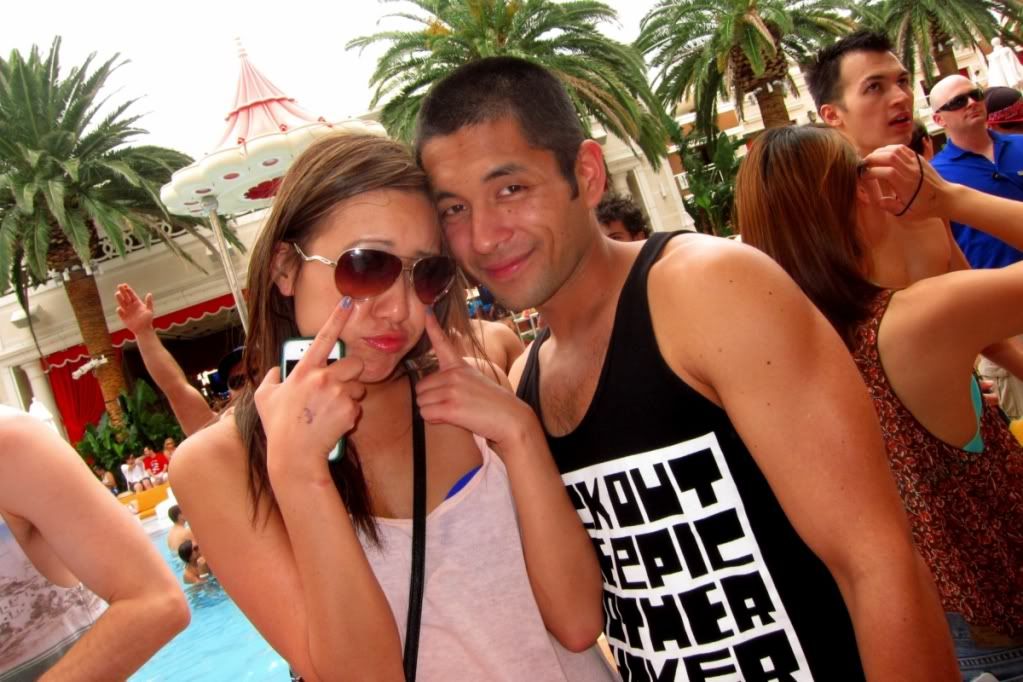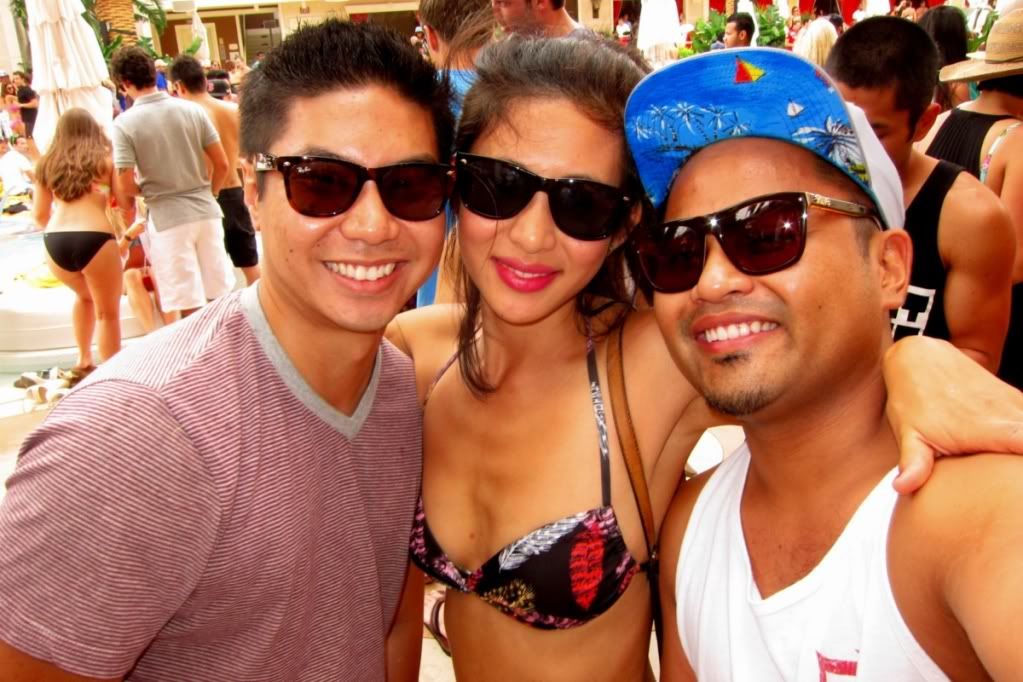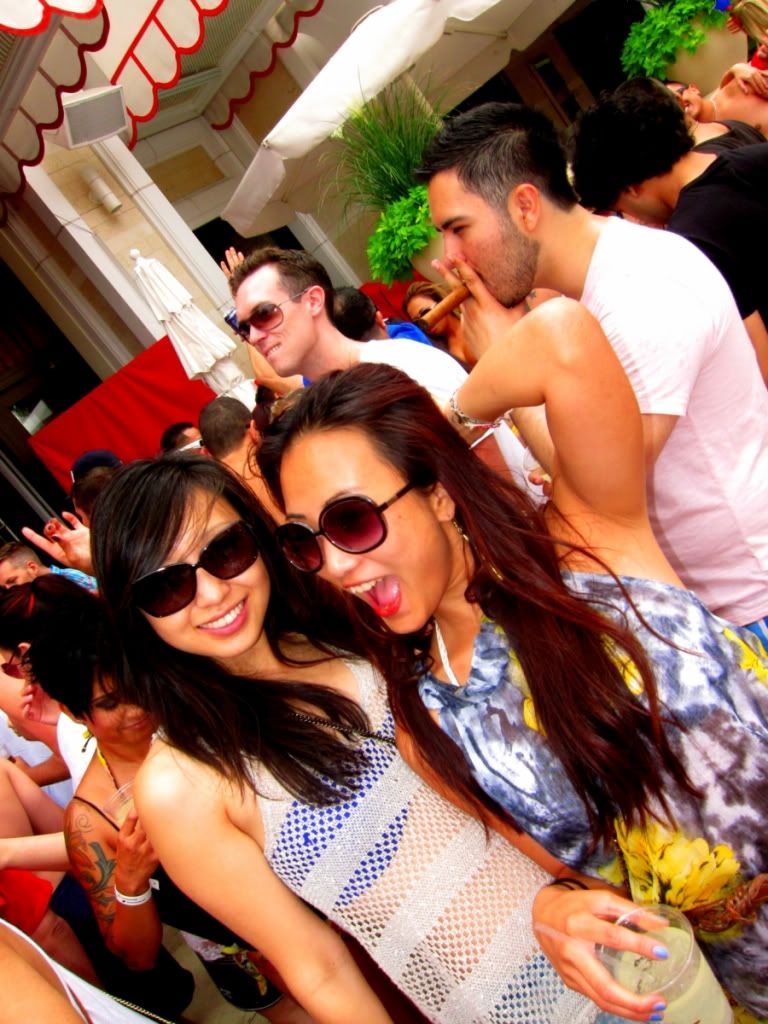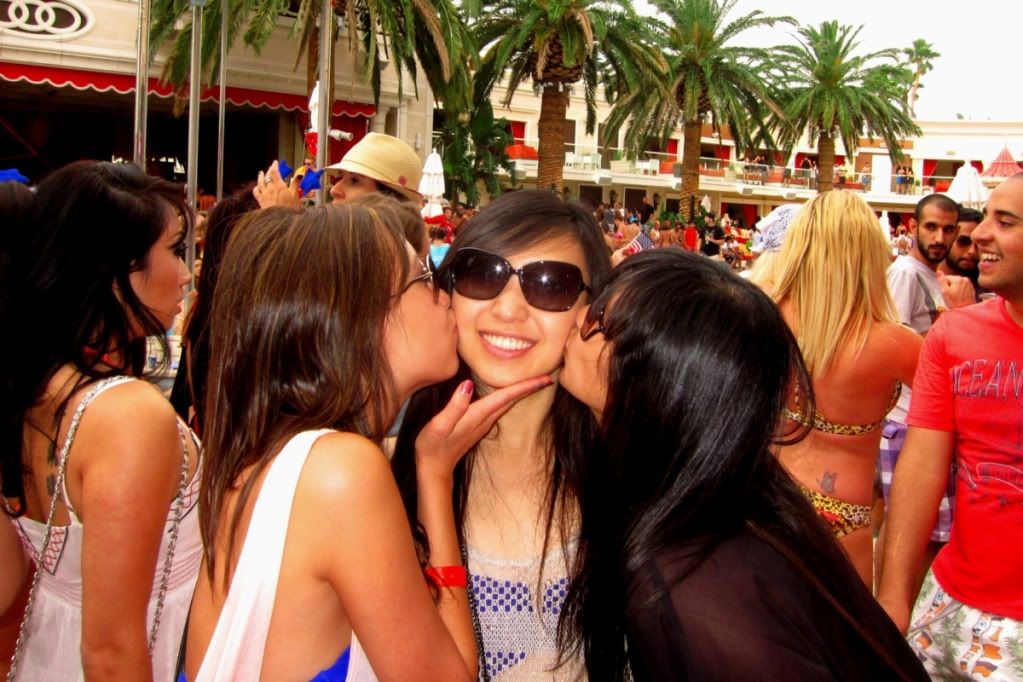 DADA LIFE!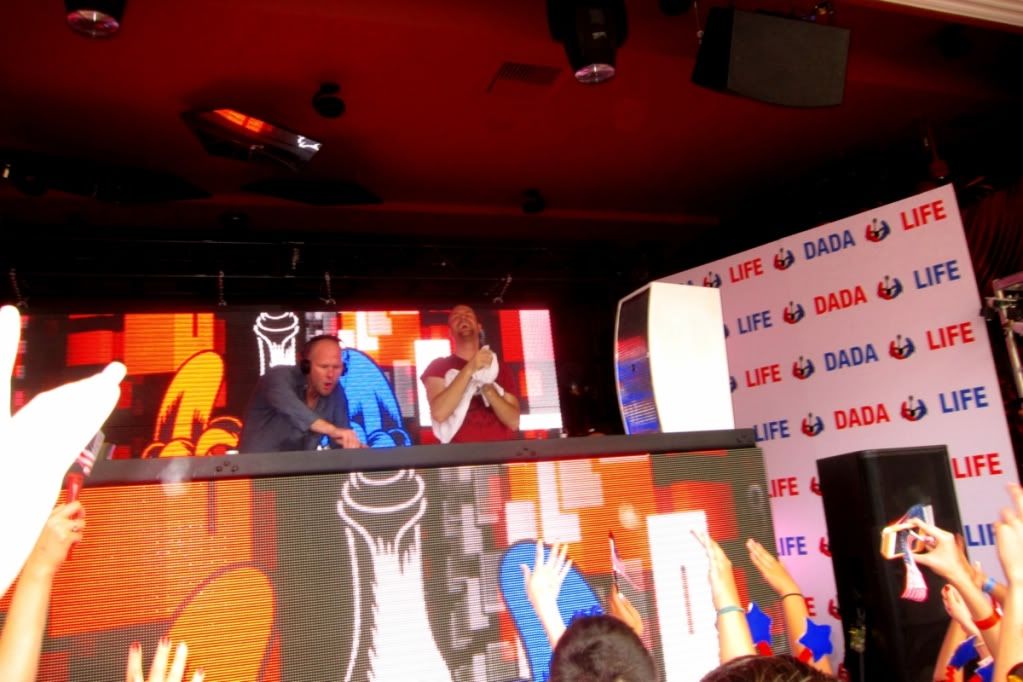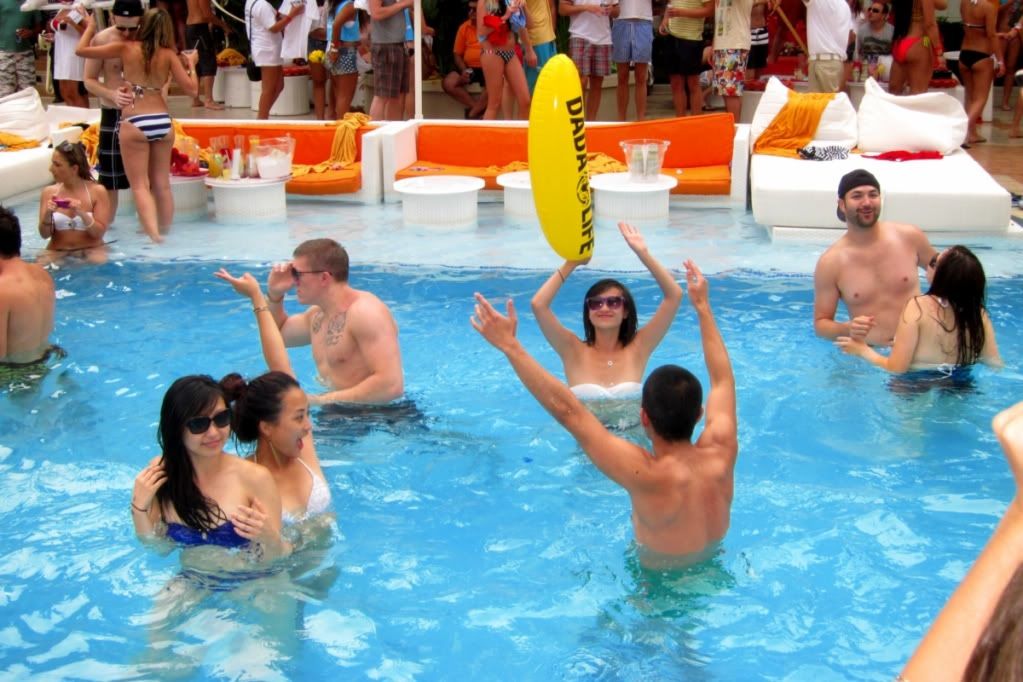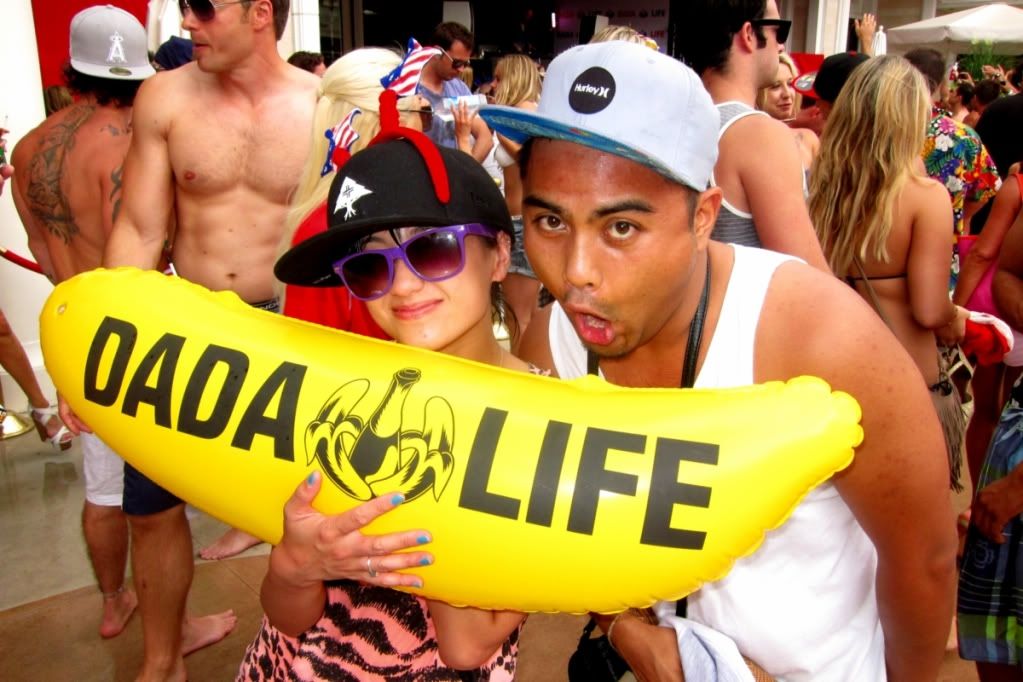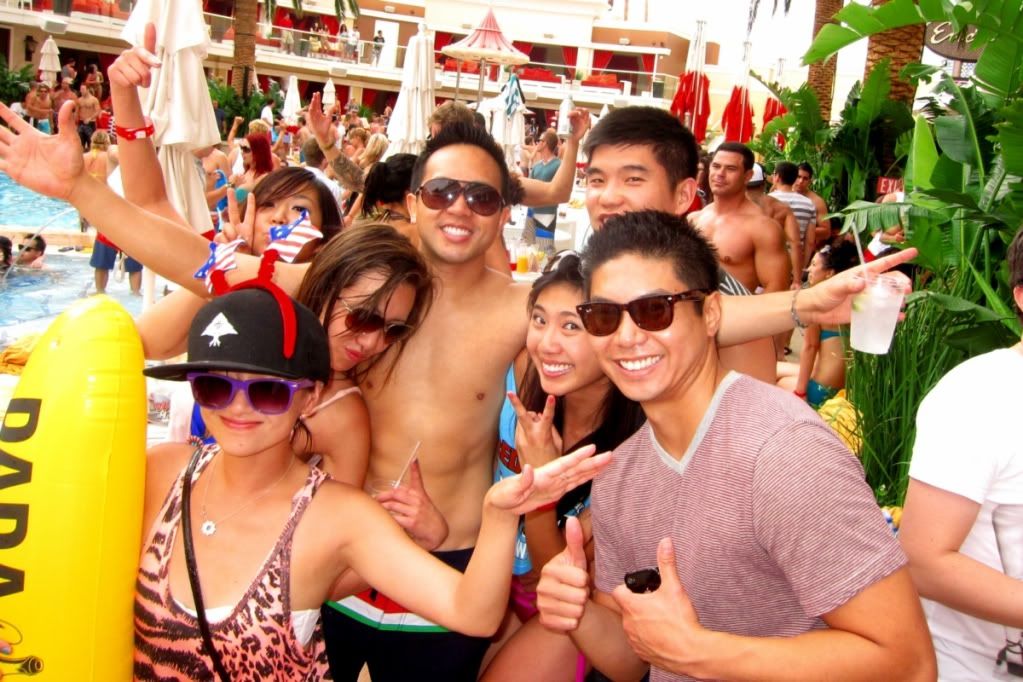 Last full group shot!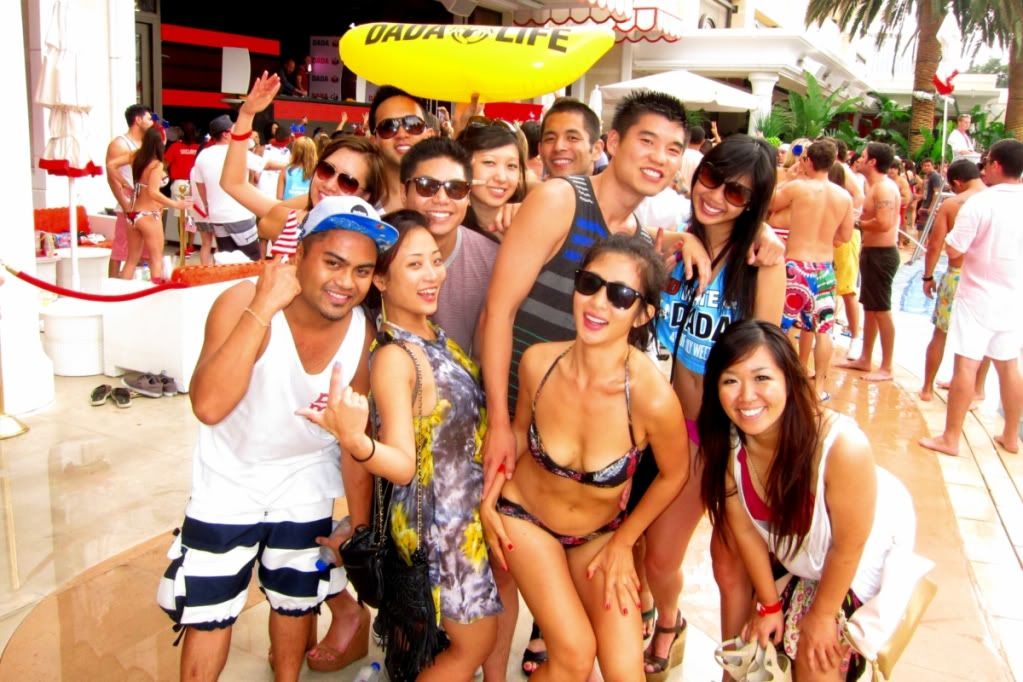 Grubbin' at Hash House to help sober up.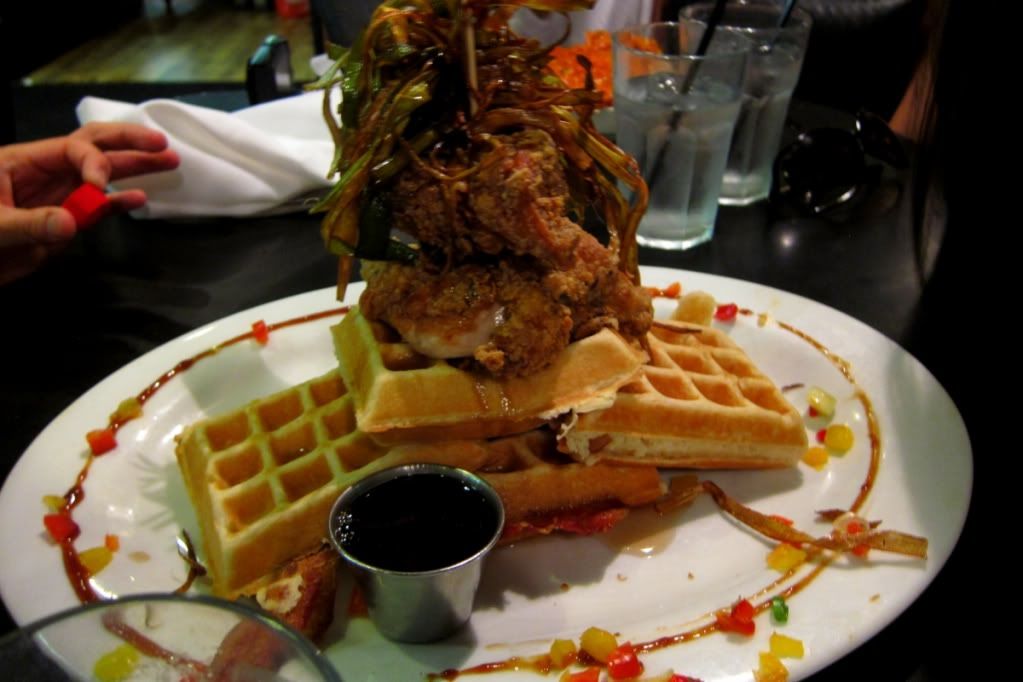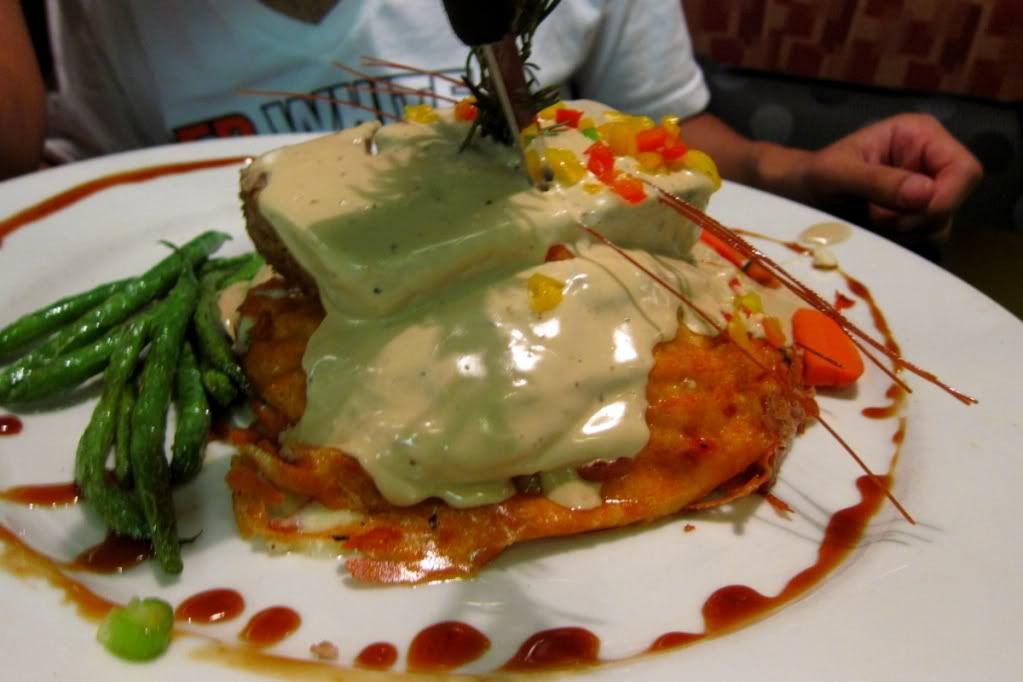 We love free sh*t.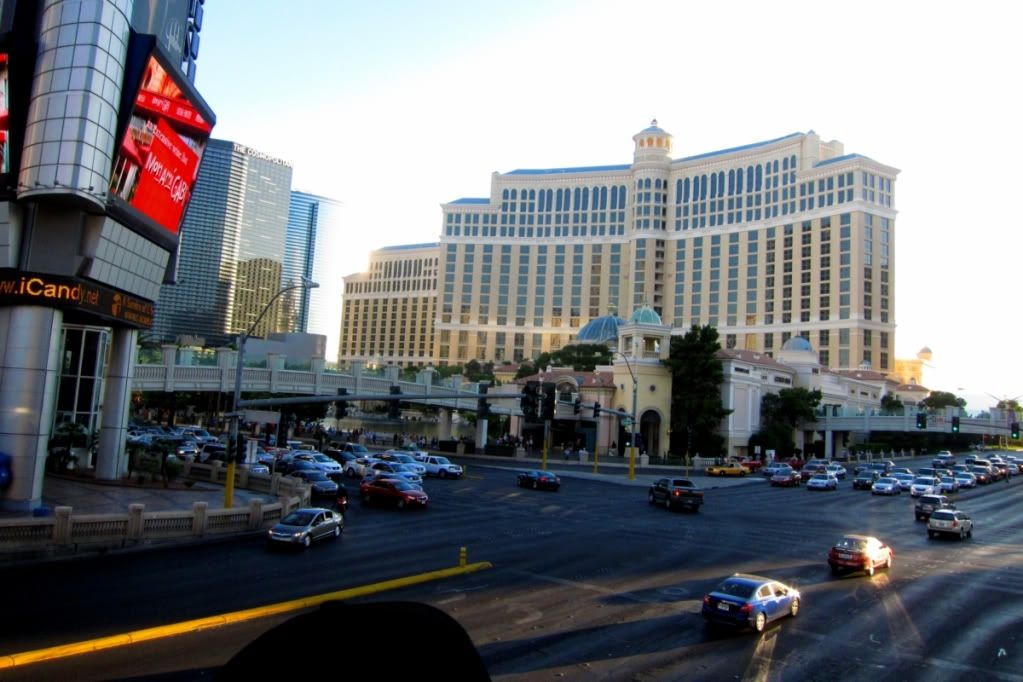 We napped/relaxed in the room for the rest of the night and even caught some of the fireworks off the strip in the distance before we made the trip back to SoCal. Thanks again Anton for driving my ass to and from Vegas. Thanks to you, I got plenty of rest and was fine for work on Thursday. Lots of great memories. Definitely worth every minute!