Here are some photos from the night before. Millar had the brilliant idea of making some signs for the special occasion. Our creative juices were flowing.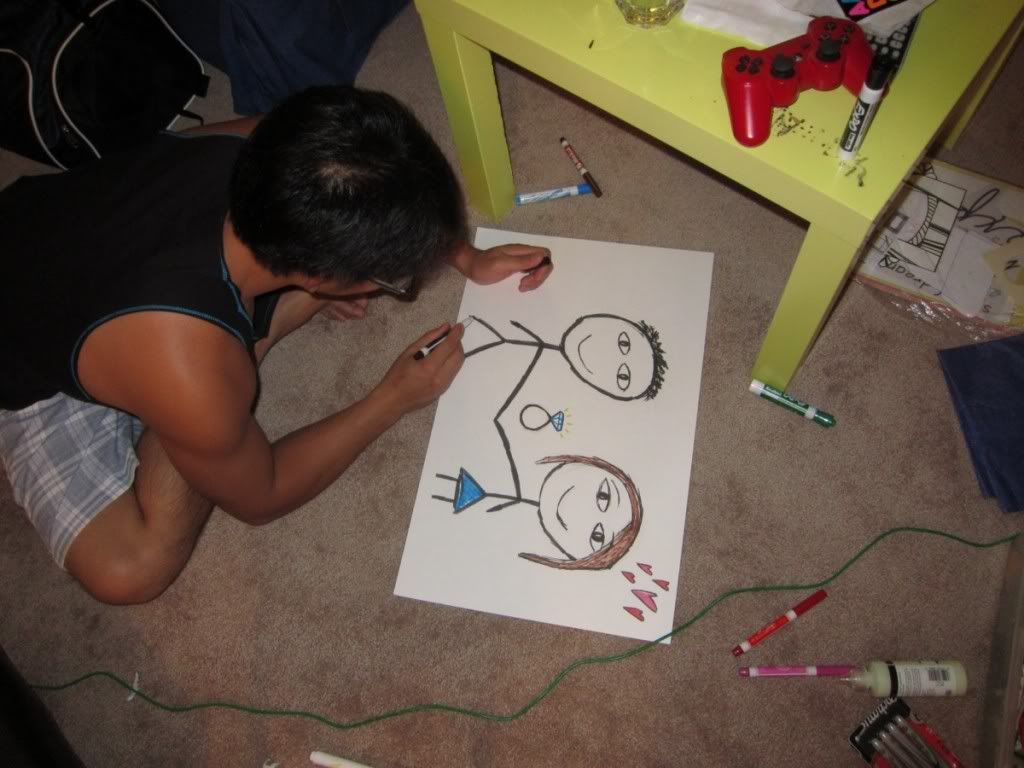 Slacker.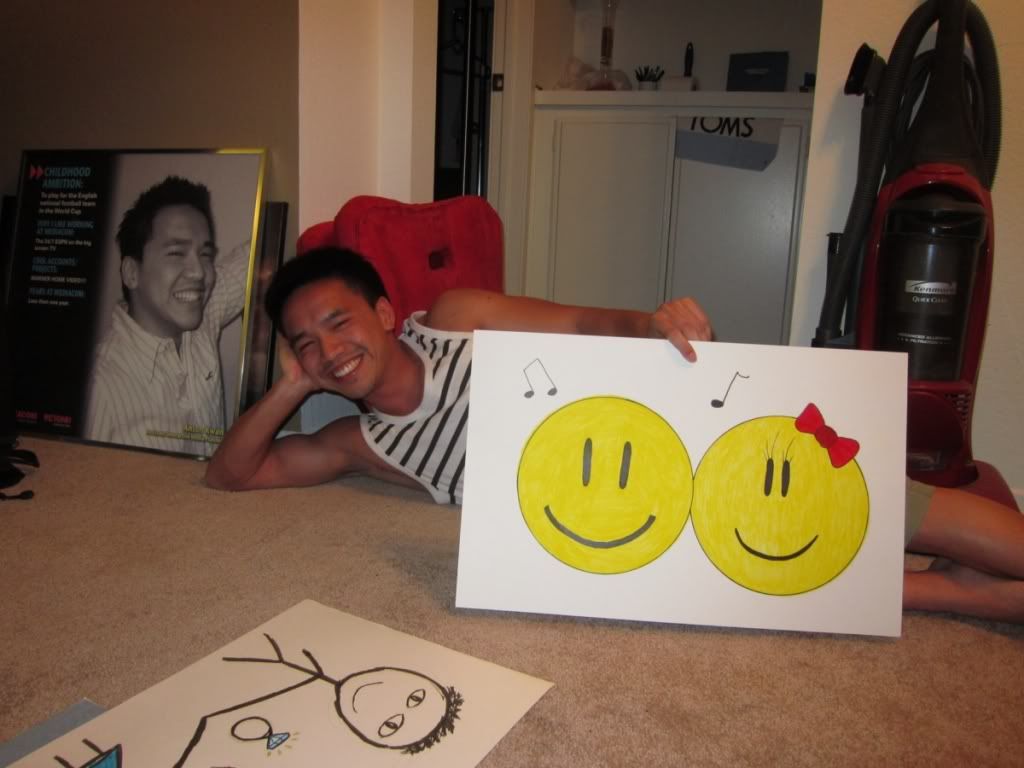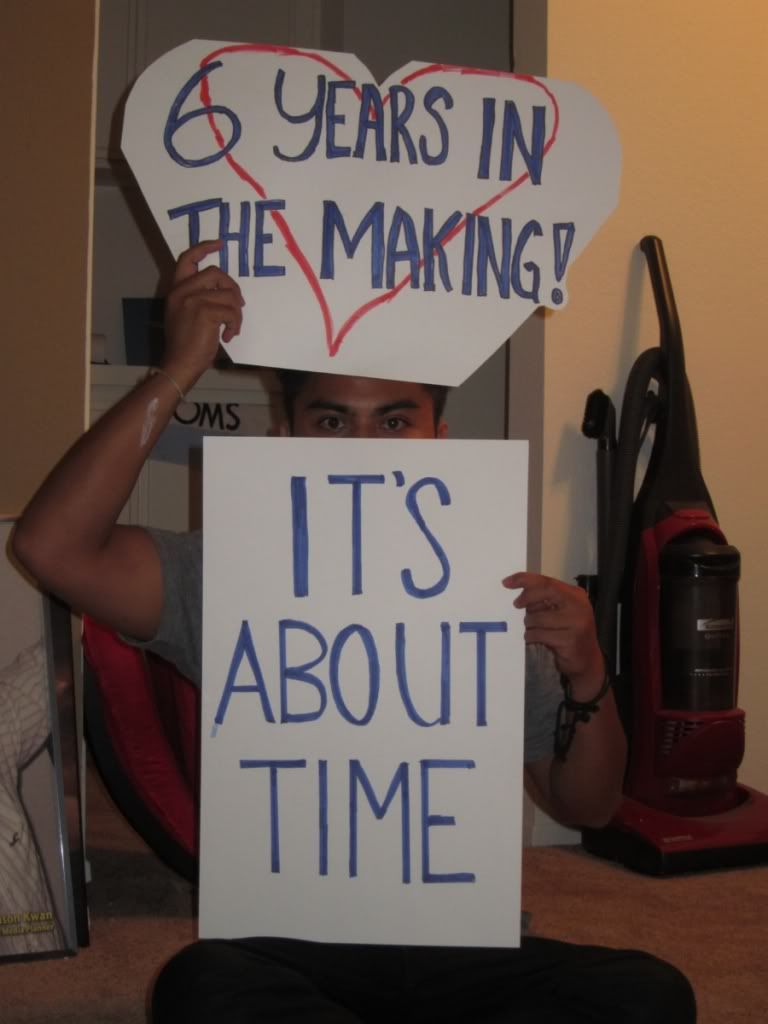 May is such a pro!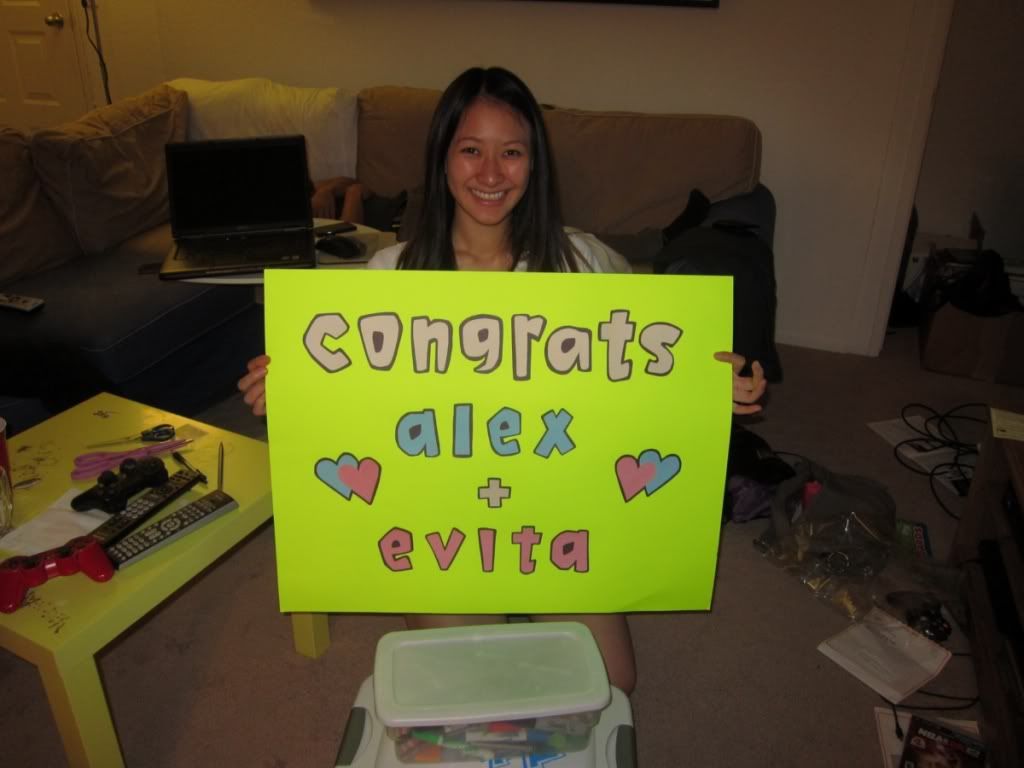 And some victory pre-shots before the moment.

The rest,
via Kayotik
.
so happy to say i was there to witness and be a part of this amazing moment.

the man of the hour. cool, calm, and collected.



everyone gearing up to greet the unsuspecting guest of honor.



surprise =)



and...


...she said yes!!!




getting seated and admiring the bling


high five for kissing your girlfr...i mean fiancé!

evita informing her parents of the good news that they've known about for the past week.



cheers to you good sir!



post-dinner group shots!

♥ ♥ ♥ a million congrats again!! love you two!! ♥ ♥ ♥