Okay okay. It's not THAT big of a deal. Brian's been living at UC Irvine for the summer finishing up his undergraduate studies and finished his last final last week. Sure he was only about 20 miles away. And sure he came back home every other weekend or so. Still, there's something about a full house that warms my heart.
First things first: Brian's new whipz.
Scion TC in "Sizzling Crimson"... (ALL HOMO!) Damn your sh*t is dirty already too?? Come on now...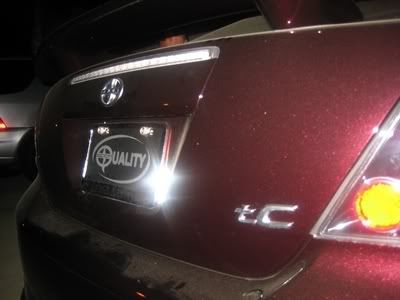 Some of his features: carbon fiber details, touch screen navi.
Blue light accents.
Hanging rosary.
5&A Dime
Mexican Blanket deck.
And his
Baby Milo
.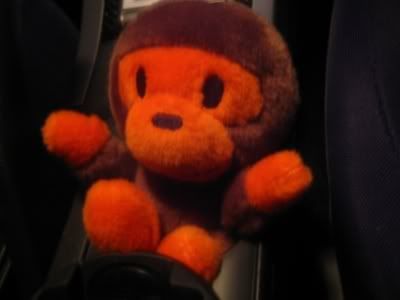 Brian steppin' into the house!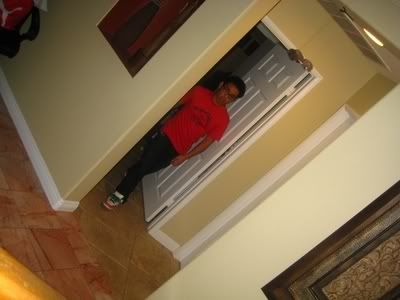 Have fun moving all your sh*t up into your room! See the big flat panel 42" TV? That's gonna be in my room. Sweet.
So now that Brian's home, what does that mean for me?
-No more boring trips to UCI
-The xbox360 is finally back home so I can get my skills back for Rock Band and possibly Madden
-Brian can put the rest of the shoes I'm selling on ebay
-More shoes in general in the house
-I have a residential DD when I'm out late (big plus!)
-And someone who can proofread my blogs before they're posted!
The inspiration for the blog title:
In other news, my parents are gone for the weekend. Anyone wanna come over and chill tomorrow or maybe Saturday?