Friday night was a celebration for kids born in Sepetember, including my "cousin" (read as, someone I've known since birth) Denson. He's one of the few people that still calls me by my baby nickname and I the same to him. So when I got a random message from him to come out to
The Highlands for his celebration
, you know I gotta come through. Much to my surprise, some of the crew from San Diego were on their way up as well.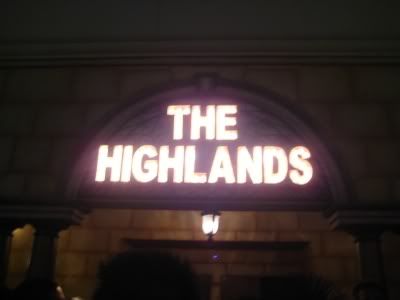 It was my first real clubbing experience in LA and my first time at this venue. Pretty nice spot. Here are some shots.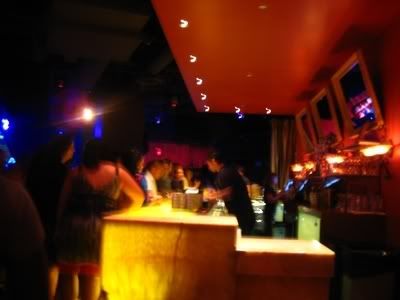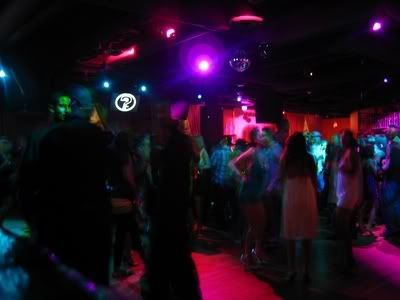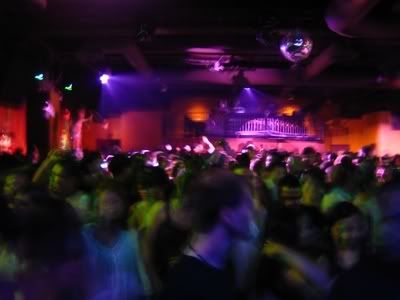 Ran into Jay aka Japes (
NSB.org
,
5Star Army
) and his girl Mel at the entrance. Thanks to them, I bypassed the guestlist line. Thanks guys!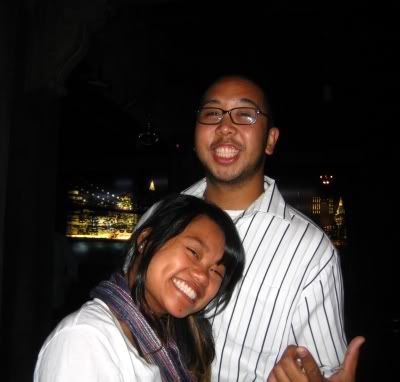 Eric (UCSD,
Victory
).
Denson (CSUF) and TK (Wildboyz,
Victory
). Thanks for the invite cuzzie. Hope you have a great birthday.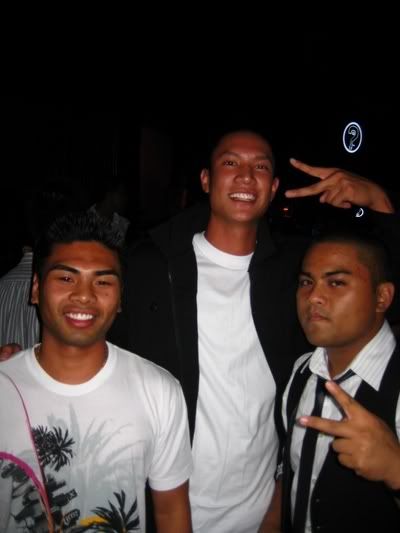 Redmond (
NSB.org
,
Victory
).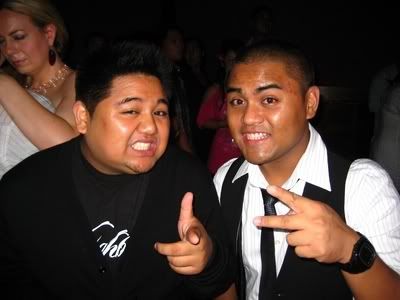 Myron (
21xl
). Happy birthday dude.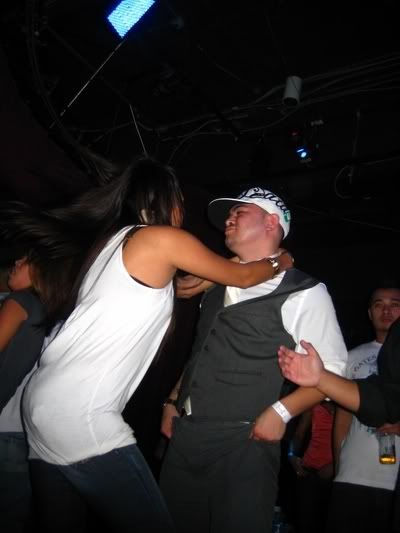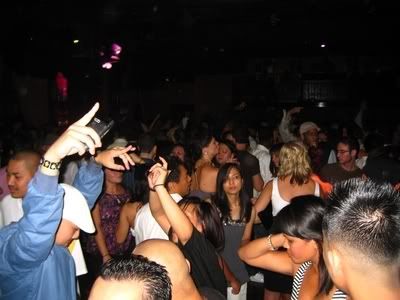 Toe-Knee and Chauchy (who was able to get in with his so-called "wife-beater").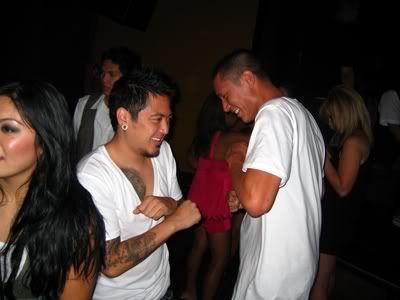 Toe-Knee getting down.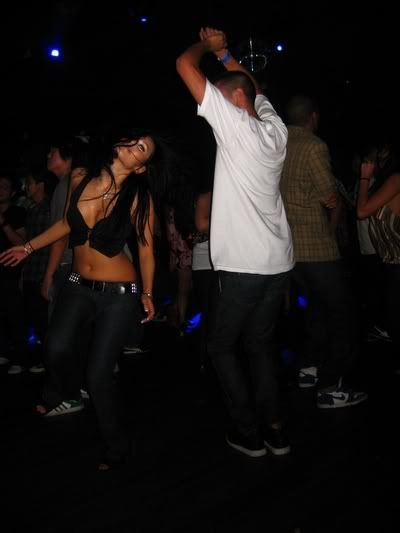 At the end of the night we headed to the afterhours spot of choice: Thai Patio down the street.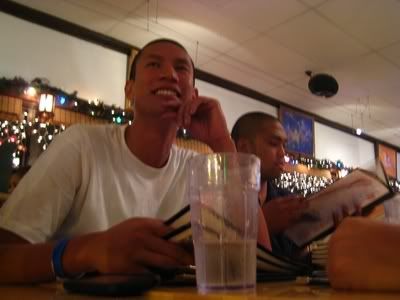 Annemarie and her cousin.
My favorite dish: Pad See Ew.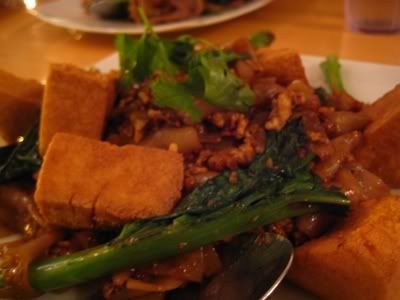 Some entertainment.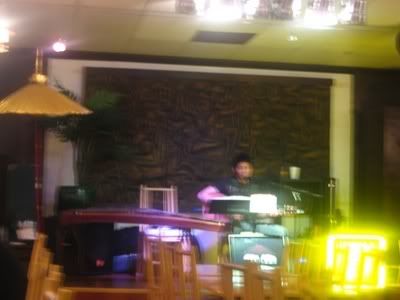 It's about 4am now and these dudes drive back to San Diego. Ya'll are crazy.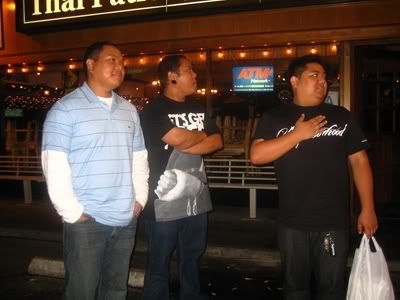 Thai Patio group shot.
Chauchy was kind enough to let me crash at his Burbank apartment. Very much appreciated sir! Even a drive back to Anaheim would have been gruelling. One of his roommates is Pussy Cat Doll, Melissa R. She has a key to Manila on display! That's crazy.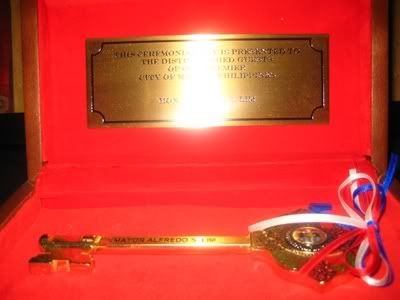 The next morning, TK and I head out to Chino Hills to pick up his car at Anne's.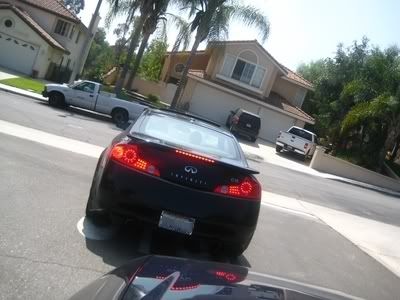 We grab some food to go at KFC. And take it back to his friend, Kellie's place. TK and Anne recap the night and look at their pictures.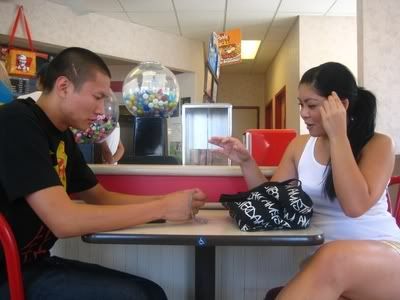 10 piece bucket! Original and crispy combo.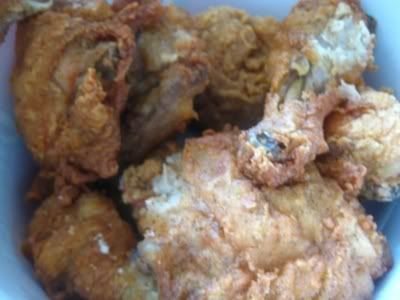 Biscuits! Too bad they were old and crunchy...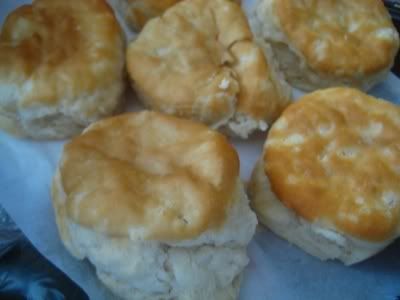 Toe-Knee approves of the feast.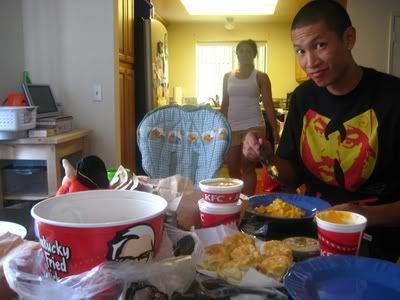 Here's Kaylee! She's 18 months old (I think...). Nice bib dude.
Kaylee and her papa watching some Doda (read as "Dora").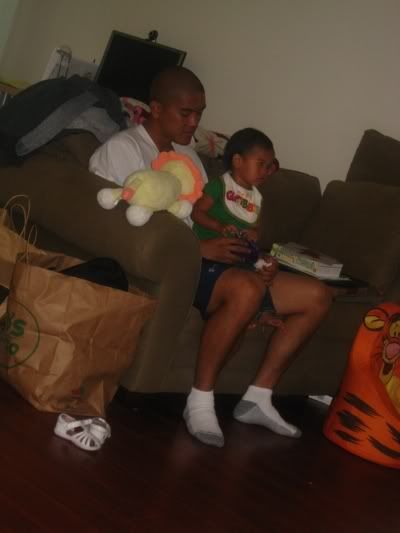 GO UP UP! I bet she's never felt so tall. I think she's pushing over 7 feet.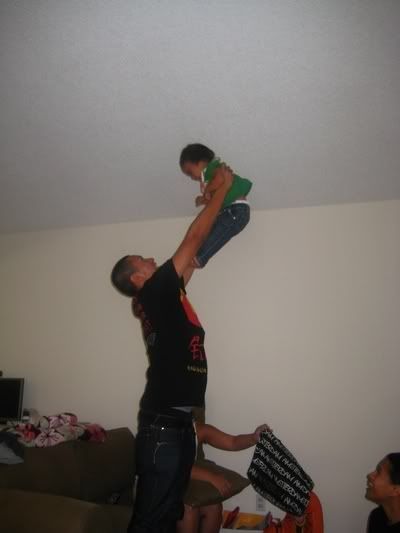 Kaylee pushing Kellie on the train.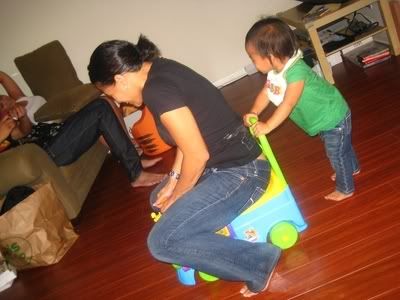 She's definitely photogenic. The most adorable little kid I've met.
What I like best about this kid besides her hairdo: her emotional toughness. This kid was bouncing and falling all over the place and showed no signs of crying. Here she is showing her resiliency.
Meeting her reminded me of how I want to have a kid of my own. Anyone want to have my baby?! Hah.
I headed back to Anaheim at about 3pm and showered and napped. More from Saturday later...