Friday started off slow. Plans were to see the Dark Knight after work, then hit up Jade Theater for the
Babe Blvd
Re-Launch Party. Terry livin the porch life.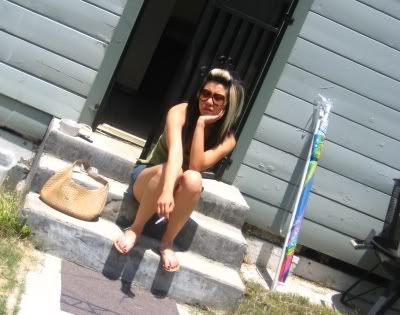 Annabelle and Tristan. And you need to stop matching people Annabelle. Ridiculous.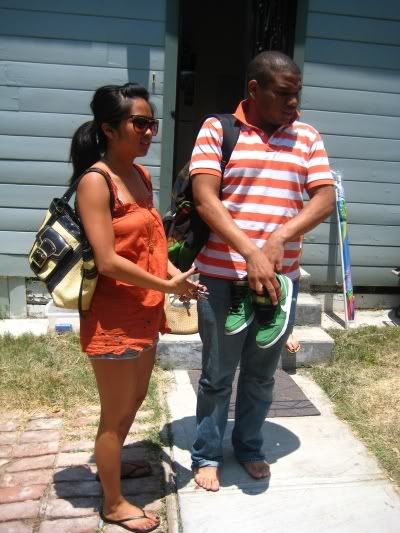 Ever since Toe-Knee got to Bumsville, he's been lacking a supply of shirts. TK's currently taking donations.
I was at the shop all day. The brother's discussing streetwear.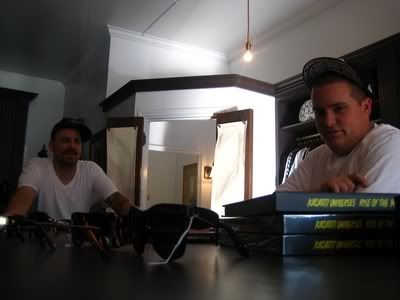 Then two-thirds of the
Bumsville Bitches
stopped by later.
"You can't handle this gangsta!" -TK.
After we figured out the Dark Knight plans, it turns out that the show was sold out everywhere. Bummed. So back to Bumsville to get some rest before Jade. Camera shy.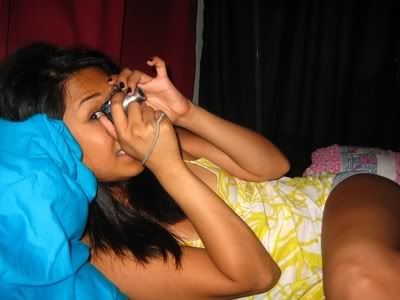 Kinda weird that Terry did the same exact thing. More matching...
With some extra time to kill, Annabelle and I hopped on the rooftop to check out San Diego. I had some issues getting up.
Very nice.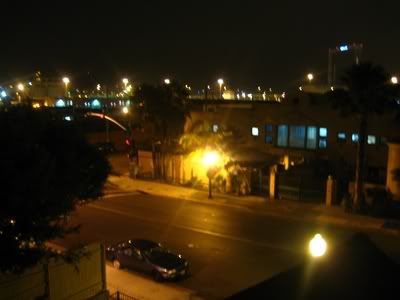 BUMMED! Hah just kidding. Good times Annabelle.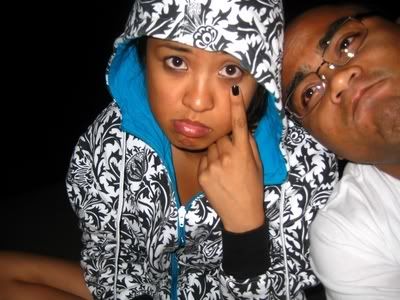 We even caught parts of a fireworks show from the harbor. How rommantic.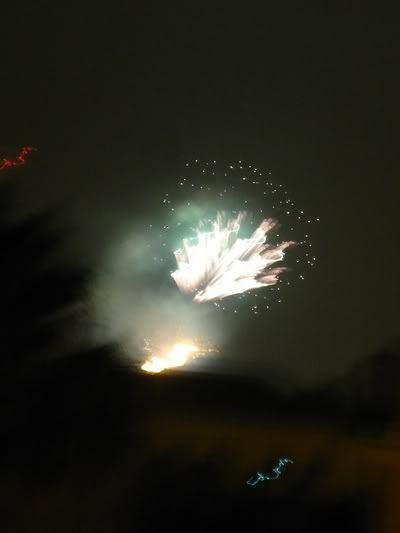 Annabelle had her own troubles getting down. Not pictured, my epic jump off the roof and landing on my butt.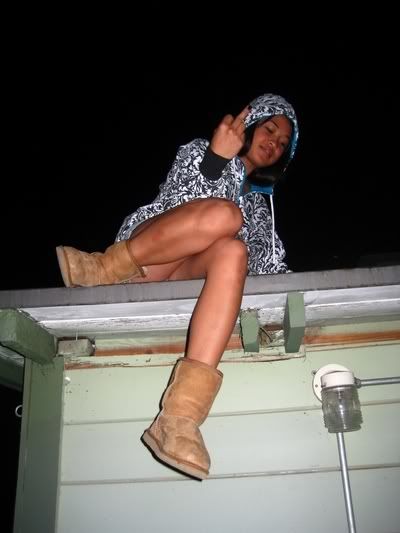 Tristan, TK and I headed for Jade Theater early.
And of course when you get there early, sh*t is wack. Julz, Tristan, Guil, and Joe are bored as hell.
But the party always starts when this man steps into the building.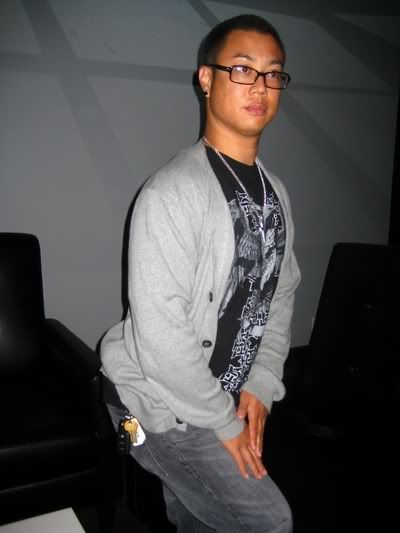 Bottle service. Thanks again Toe-Knee.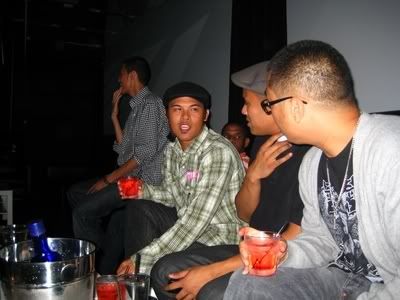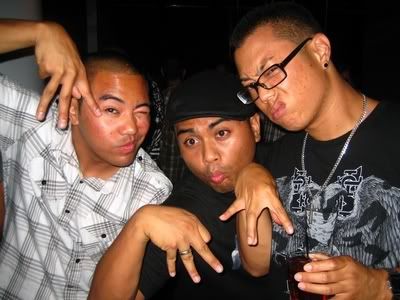 Gettin our Manny Pacquiao on.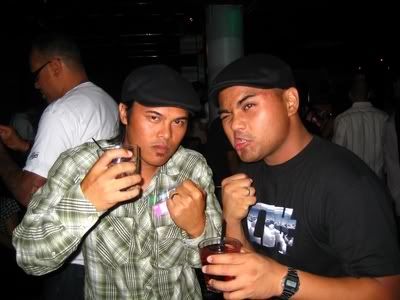 Welcome to Babe Blvd.
This girl was popular last night.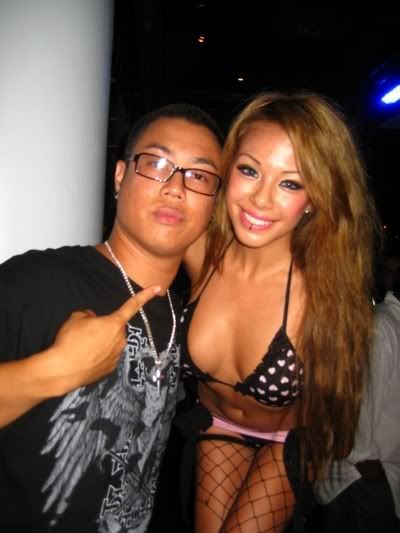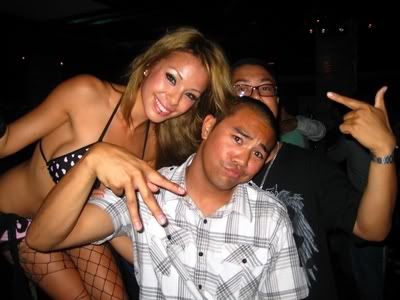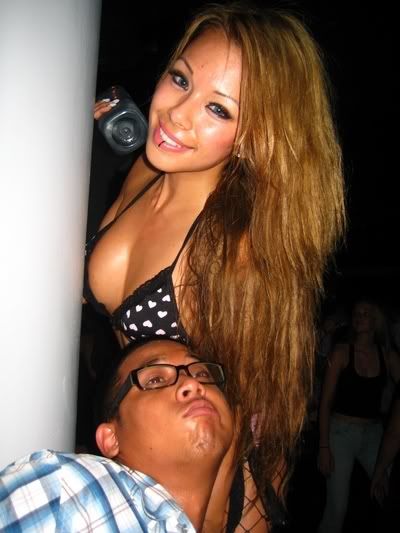 I win.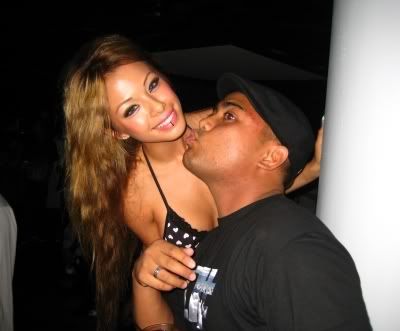 My buddy Jay.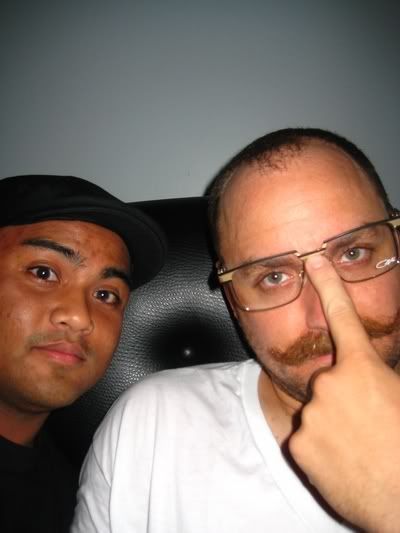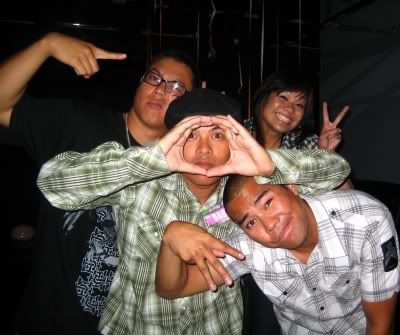 This guy got WASTED. Julz's birthday week continues.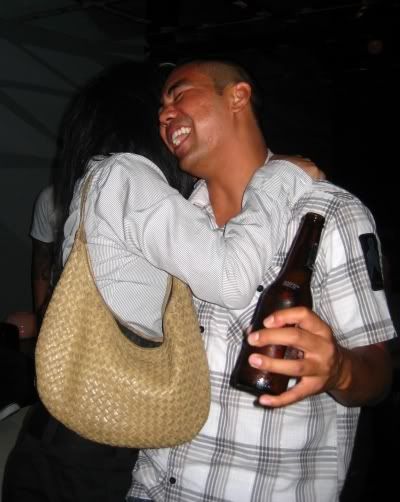 Bumsville in da house!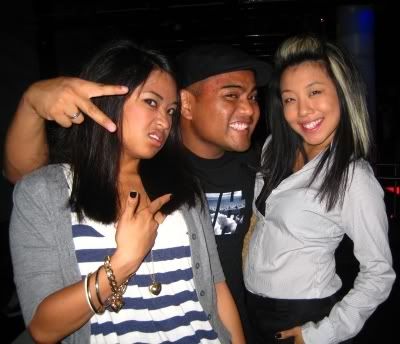 Cindy's friend Michelle. I swear to God if you call me Cranberry boy tonight, you're done-zo.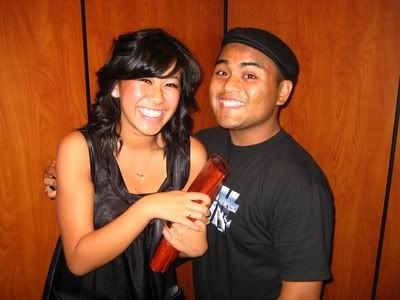 Joe reppin'
BZWXXX
.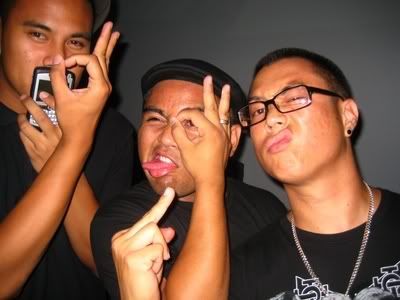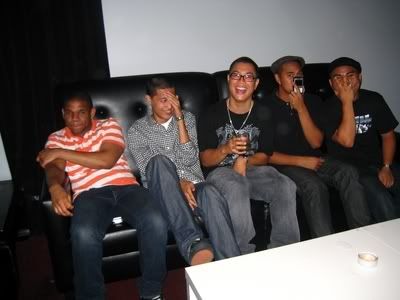 That ain't right.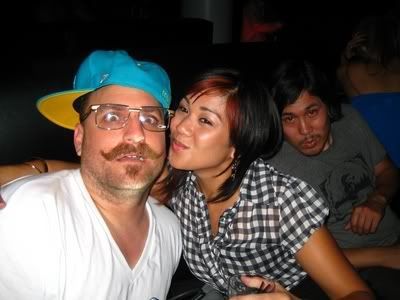 That's better.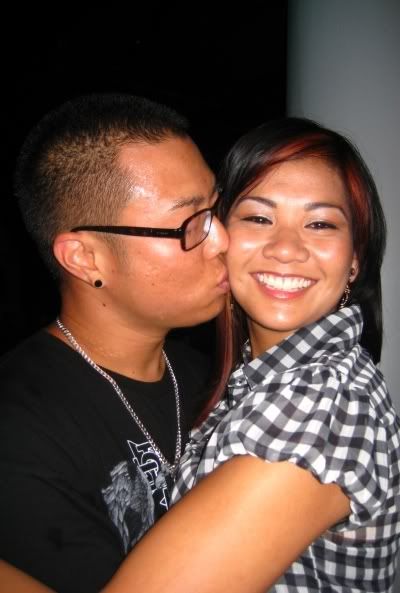 Kim & Toe-Knee.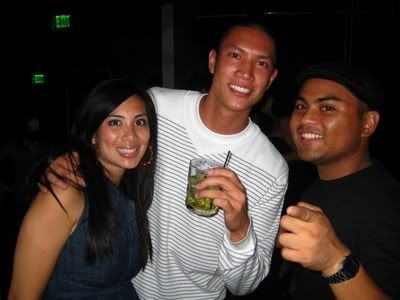 Seriously Julz, EAT BREAD.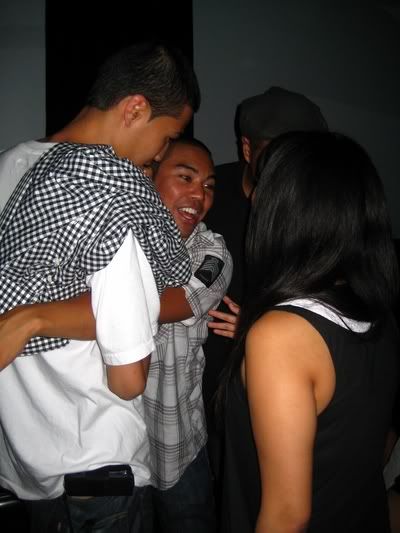 Reppin' OUTSIDERS.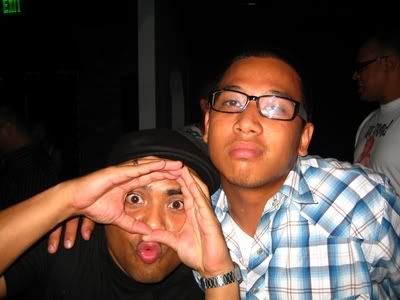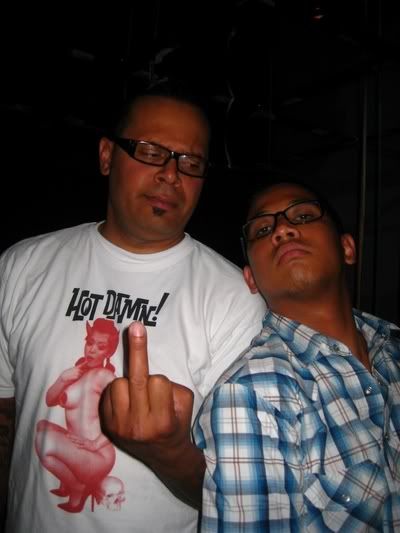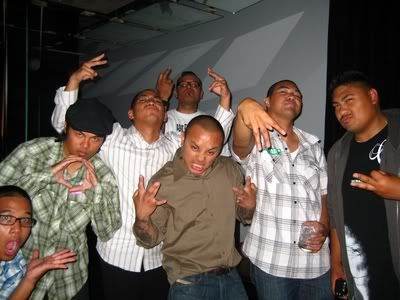 This looks
familiar
.
Shaila and Peter.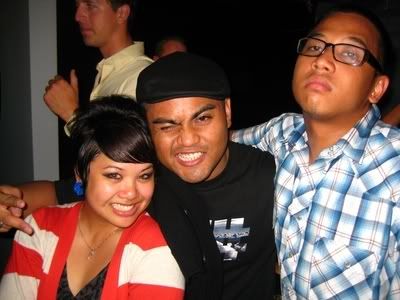 Reppin'
Alphanumeric
.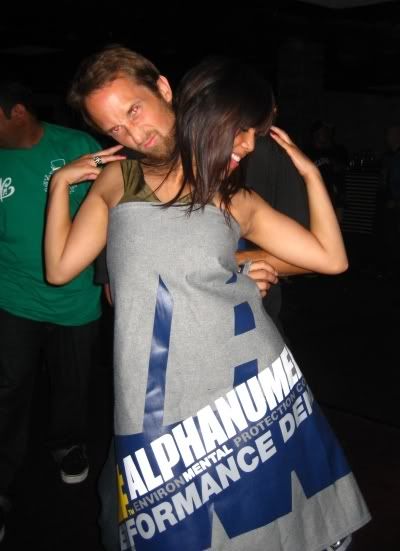 That was pretty lazy with the captions. Oh well.
At the end of the night there was the standard fight. "I'll protect you ladies!" -Toe-Knee.
Locked out of Bumsville. Bummed.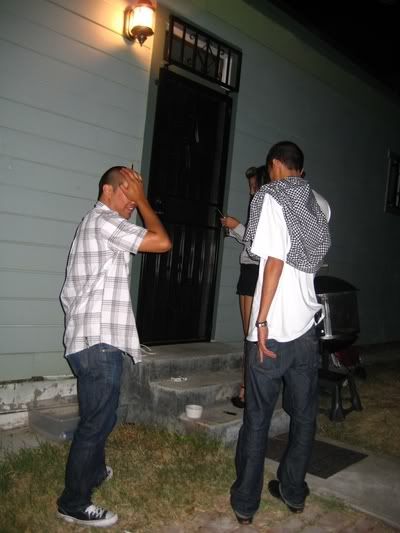 And more late night eats: Flamin' Hot Munchies, Coke, and peaches.
Annabelle got lost in the bag.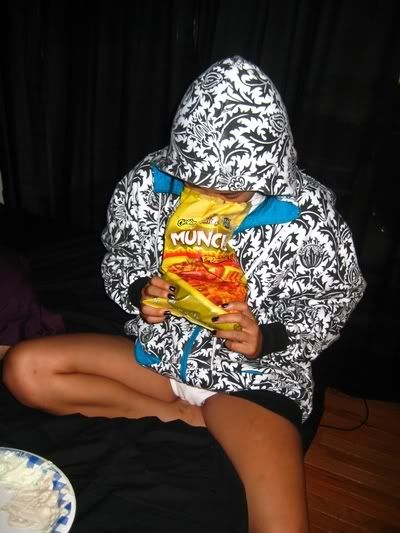 Stay tuned for the rest of the week! Peace.