Another start to a glorious week. After work headed over to AVNT/GRDE to check out the spot before the
grand opening
this Saturday
. Some new items include this Jordan display by the front door.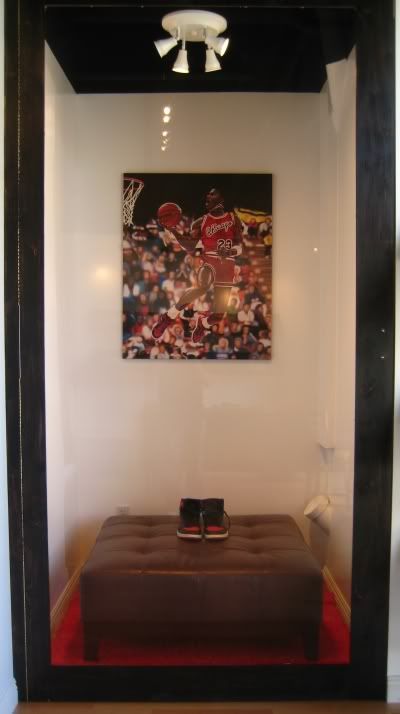 And the mounted Plasma TV! Lots of DVD watching and gaming will be done on this.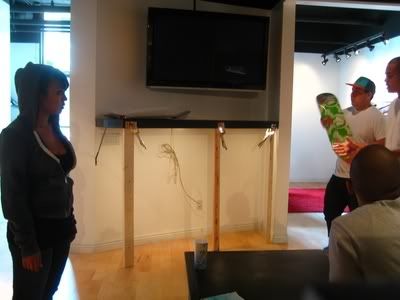 So if you've ever been by the shop, you may notice some creepers that hangout by the backdoor staircase exit. Rumor has it that there's a special "massage parlor" up there.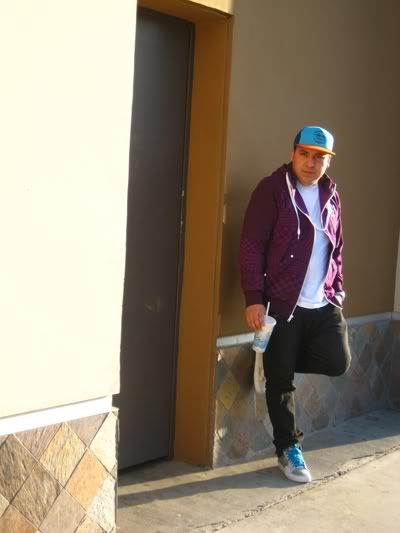 One of the supposed creepers came into the shop and made a phone call. We presume that it's for some services. So we gather around and make our own appointment on Gio's phone.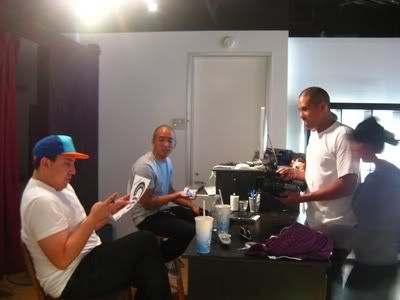 We post outside to chill for a bit. Twins!
SpeshulEd (mindzalike) with some SpeshulLovin.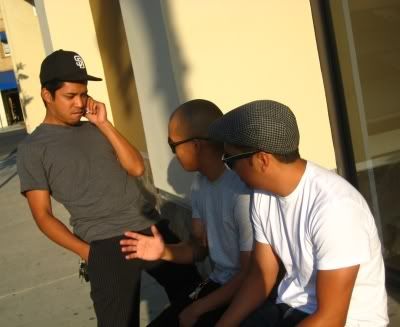 "When am I gonna get some SpeshulLovin?!" -Cindy.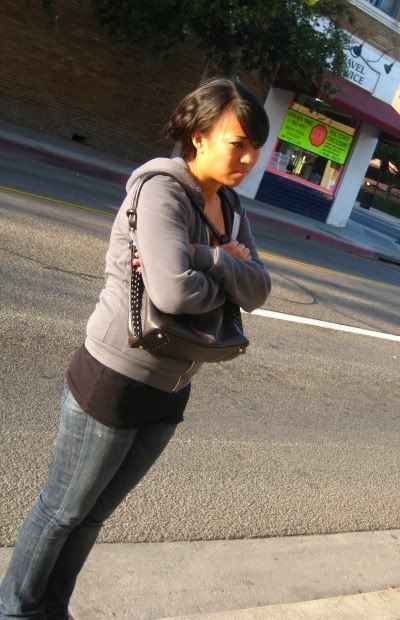 JUST KIDDING DON'T KILL ME JOE!
We got in line behind one of the creepers.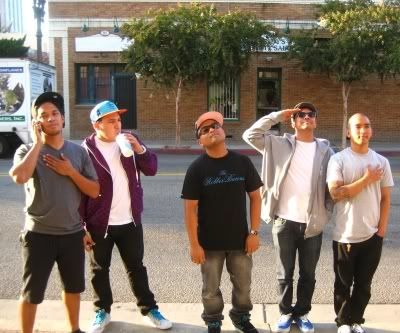 But homeboy cut in front of us and just creeped into the door. How the heck do you open this door?!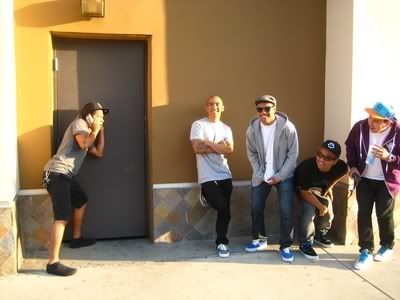 Please be sure to join us this Saturday for the grand opening of AVNT/GRDE.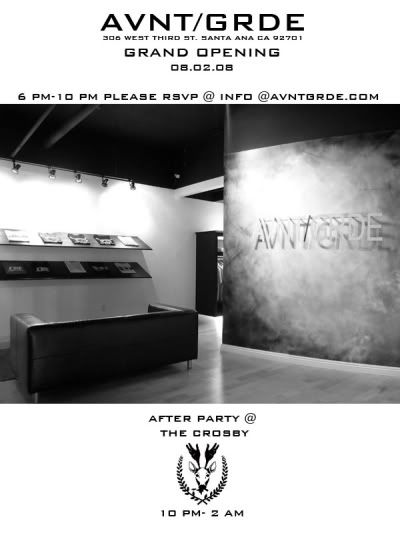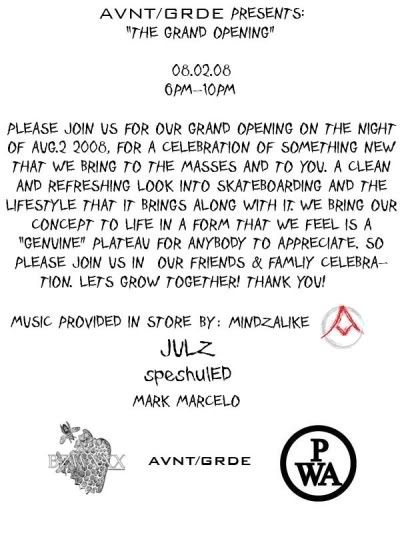 See you there.