July 1st marked the "soft opening" for Jabar, Gio, & Joe's shop, AVNT/GRDE (soft opening: store is open for business with minimal publicity to allow the shop to get organized). Lights on: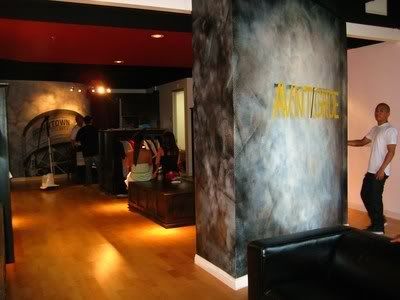 The business card:
Back:
Here are some of the products currently on the shelves.
Franco Shade
Versus
(WUTTUP TEMECULA!)
Alphanumeric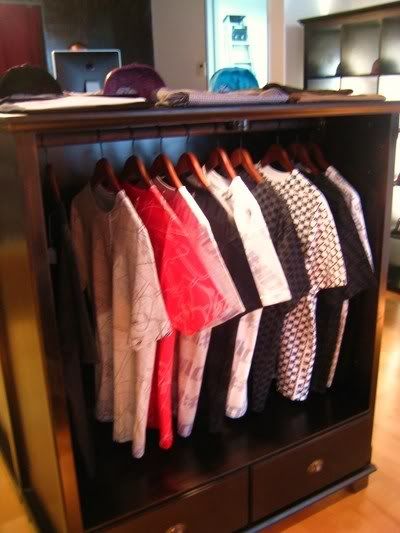 Stussy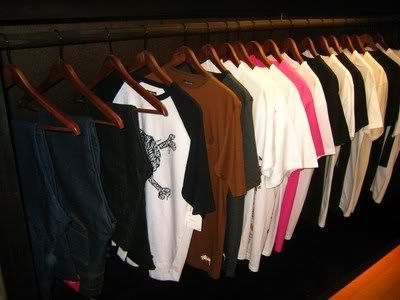 Ooooh blazers...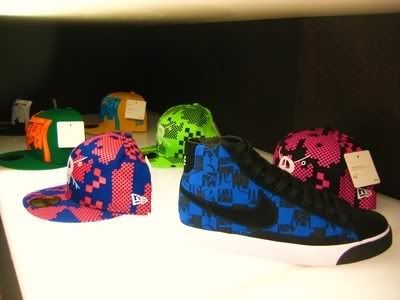 The Hundreds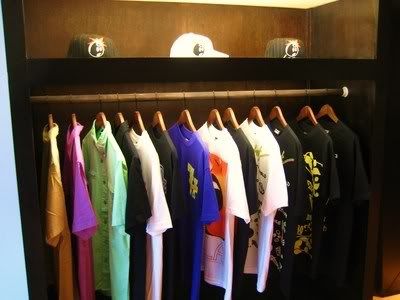 Brixton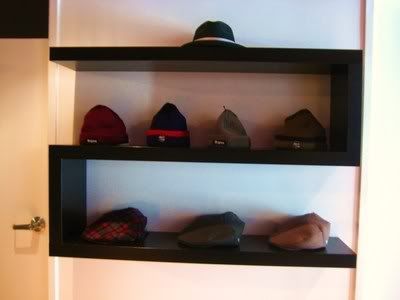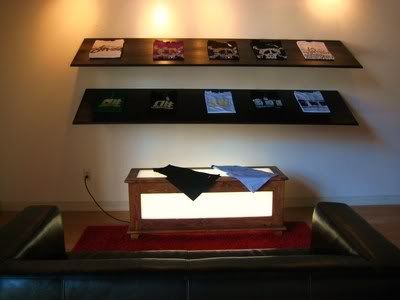 Julz and Bin enjoy the brand new bench, courtesy of Jabar's uncle. (His uncle actually put together all of the fixtures in the shop.)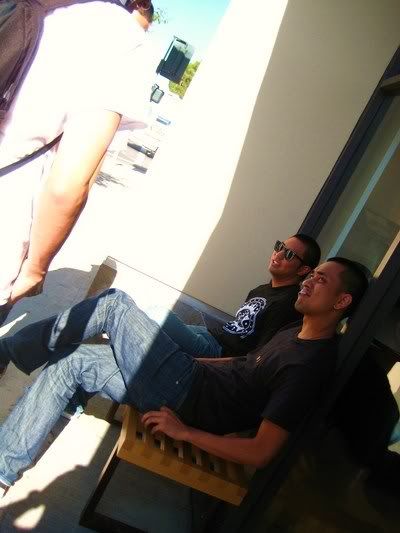 Drew, Joe & Cindy.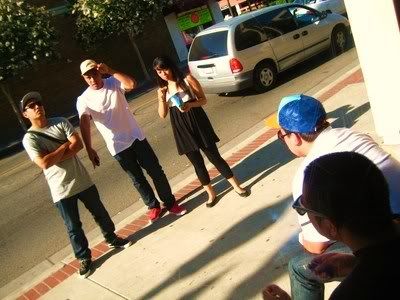 Gio explaining the meaning of
AVNT/GRDE
to TK.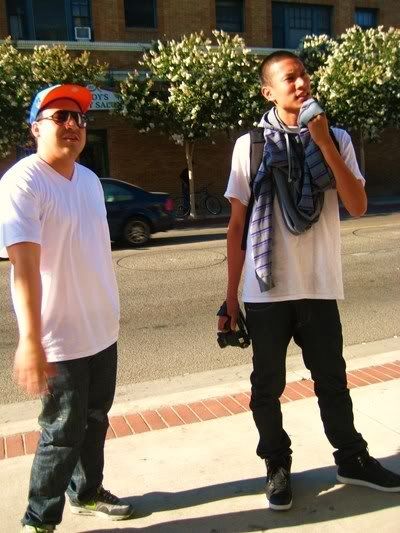 Next door to the shop is a Subway (hahaha LGO). Guil wanted to "fill up his cup".
What he really was doing was creepin and checking a girl out. She was definitely better than the SJ girl Guil...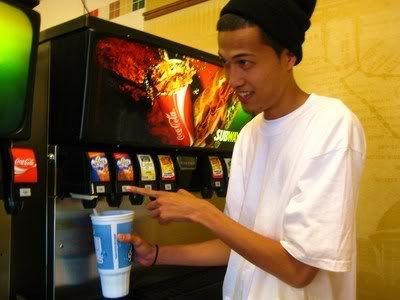 Guil & Julz get comfortable.
"SMILE FOR THE CAMERA BITCH. STOP CRYING!"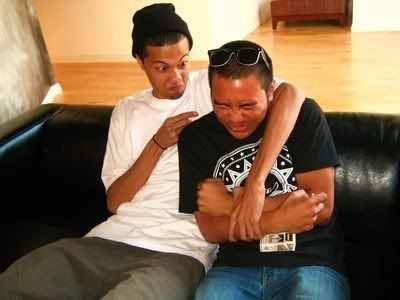 I bet this picture will show up on Julz's blog and not the picture of me. I'll put $5 on that.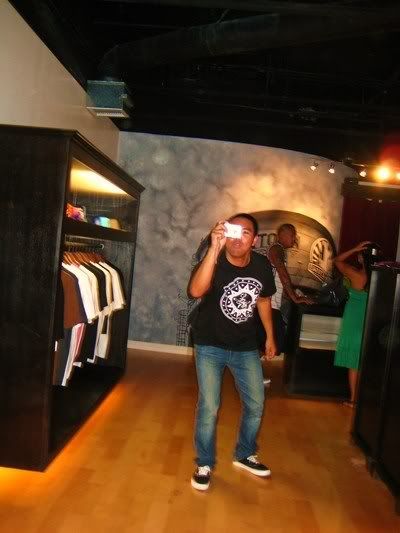 4 boys in the closet, caught in the act.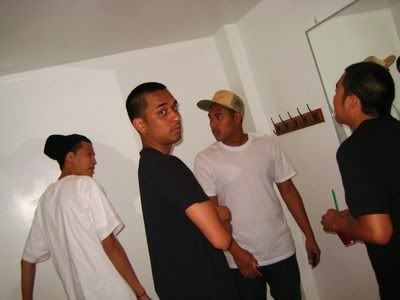 Toe-Knee of the WildBoyz getting his
blog
on.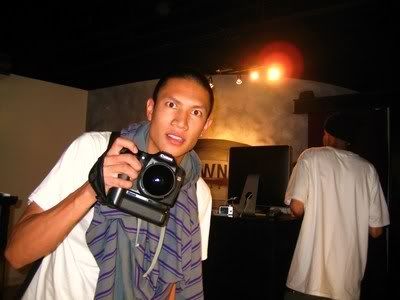 That niggy Iggy hard at work... on MySpace.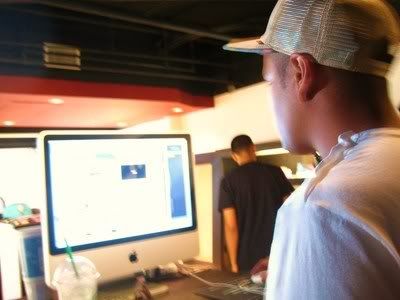 Drew (PWA/
BeezWaxxx
) taking some pictures.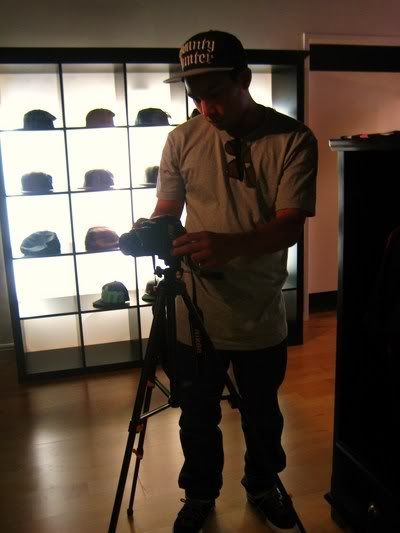 Cindy steaming the fold creases out.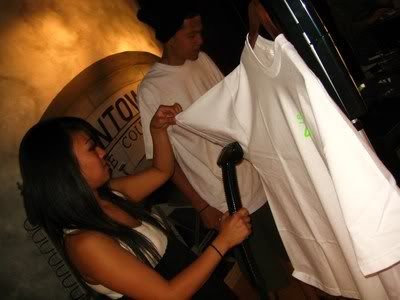 3/4ths of the Tall Ass Asians head over to Hot Import Nights office. Julz tried to hop in, but he's not TAA. ACCESS DENIED
Julz, Gio, and myself head to the gas station to pick up some drinks for the pizza party later.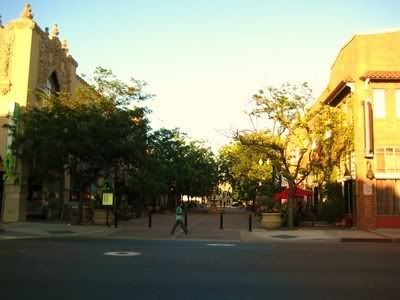 A bootleg version of Shrek.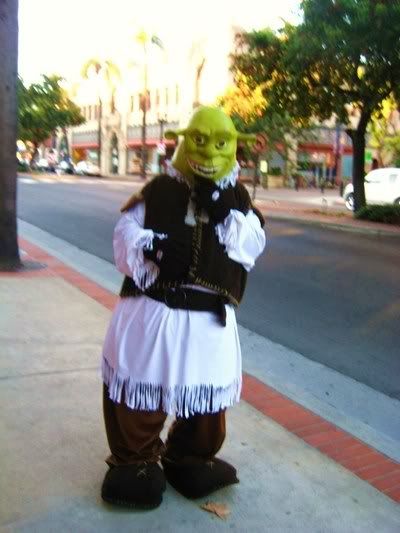 Some tough decisions on hand. Julz picks up Bud Light and Gio gets Coronas.
Hey there's Gio with the (soon to be) 11-pack!...
Yep the handle broke and the case dropped.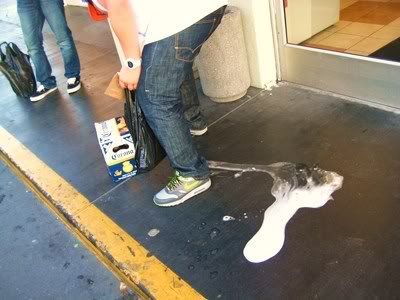 Hence, the 11-pack of Coronas.
Cowabunga!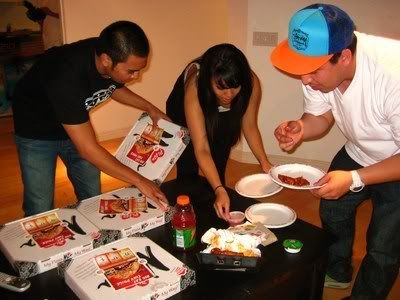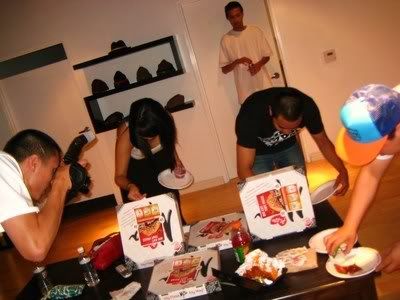 Clutch move with the Mama Mia pizzas from Pizza Hut. Pepperoni, pineapple, mushroom, and jalepeno toppings.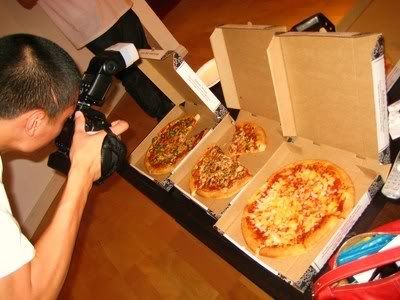 Julz gets intense with the wings.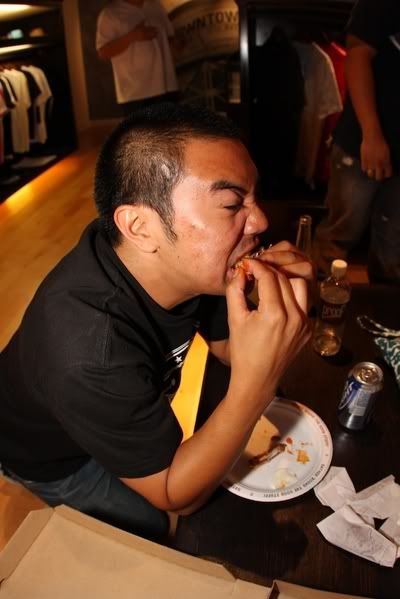 Guests were still coming through until the late evening.
Another clutch move: MR. FROZEN RETURNS!
We all enjoyed the frosty snacks, except Toe-Knee who copped the sour cherry popcicle.
The look of disappointment.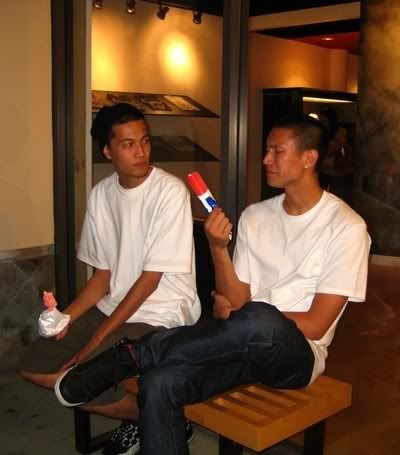 Another look, but for another reason. Guil is such a slut.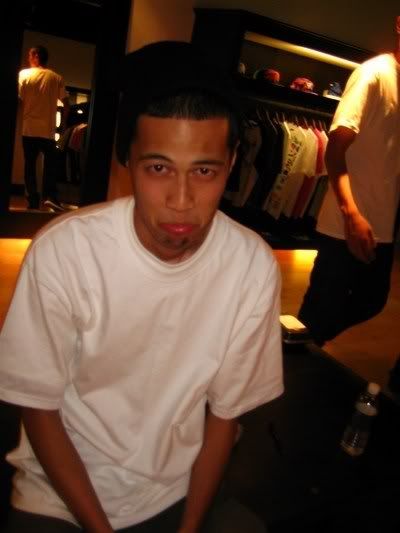 Later that night, a friend drops this dope painting off. Yep that's a painting. It'll be on display in the shop soon.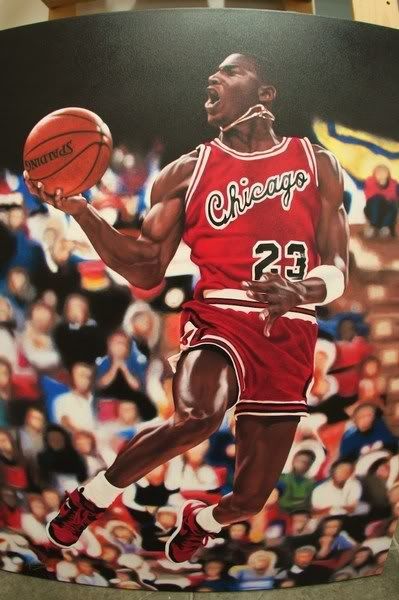 While Joe's in the office, Cindy gets freaked by TAA and SAA.
Time for bed. Looks like one in the stink for Bin...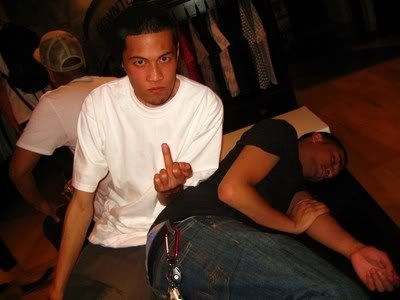 Group shots from TK's camera.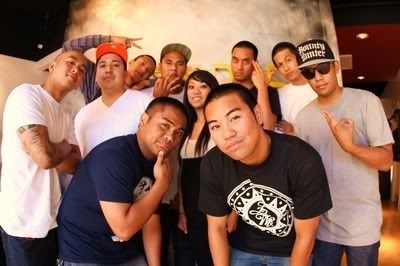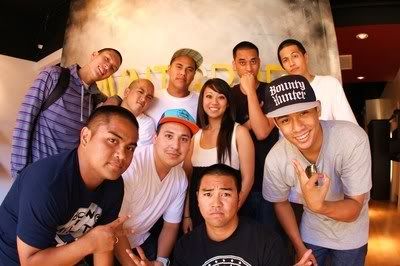 Props to TK for some of the pictures.
More pictures
courtesy of TK.
tk's blog post
Now Open for Business!
AVNT/GRDE
306 W 3rd St
Santa Ana, CA 92701
http://avntgrde.com/
TK says you better be in
San Diego at the House of Blues on Thursday, July 3rd
...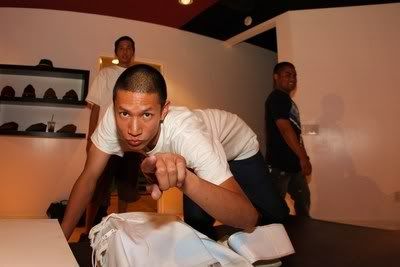 See you soon SD!