Another day in Santa Ana.
Dominic (
Royal Revelation
) dropped by to show the lineup to the guys at
AVNT/GRDE
.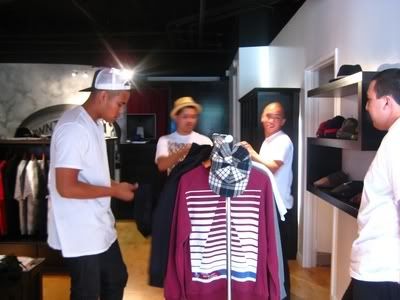 Cindy and Jabar hard at work.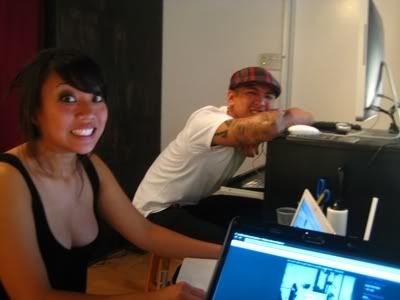 And Joe shows us his retail skills.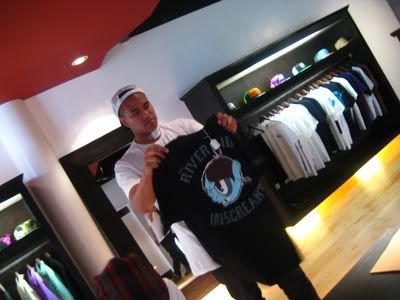 FOLD. THAT. TEE!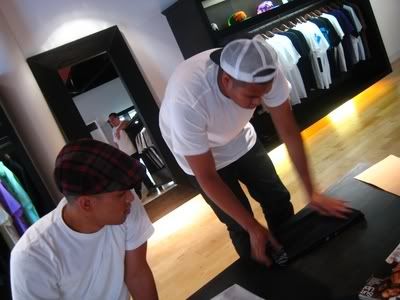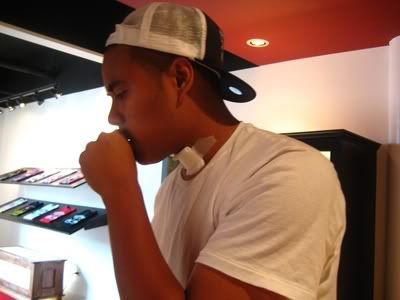 Jabar get the hell out of my shot dog.
So what's up with Joe's neck?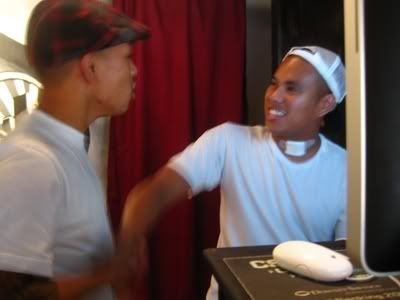 Pictures courtesy of honey...I mean Cindy.
Last night Iggy was in the emergency room because of an enlarged cyst in the scar of his neck.
Cindy providing some moral support.
God, I feel so bad for this guy sometimes. Looks painful. And sad. :(
OH F**K!!!!!!!
Well the good news, Joe's a lot more helpless these days, so feel free to pick on him a little bit. He can't yell, laugh hard, or turn his neck fast. Speedy recovery to you Iggz. Don't look so stressed.
Oh yea. Some video conferencing with Julz in SD. If you're down there this Saturday, be sure to check out his birthday bash at
Prospect in downtown La Jolla
. I'll see you soon Julie Bear!!! :)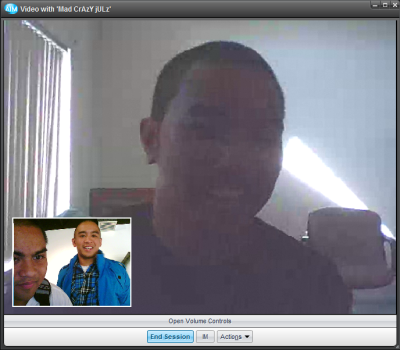 Hope you enjoyed the Journey concert, you dark mofo.