Sunday was definitely a lazy one. Nothing was really getting done except for blogging done by
myself
(
double duty
),
Toe-Knee
, and
xoxx Annabelle
. Yup, Bumsville has officially become a f**king blogging sweatshop. But we were all in agreement that we needed a break from the crazy past nights. Besides, we had this coming up later. (Check the bottom of the post for a clip at the show.)
We were greeted by Michelle aka Superwoman in the morning.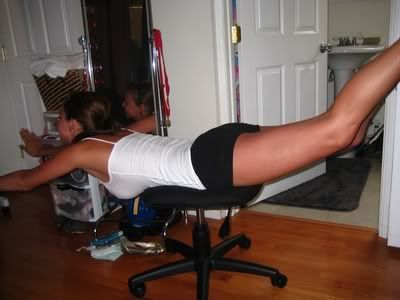 "This was the dress that my mother was conceived in." -Michelle.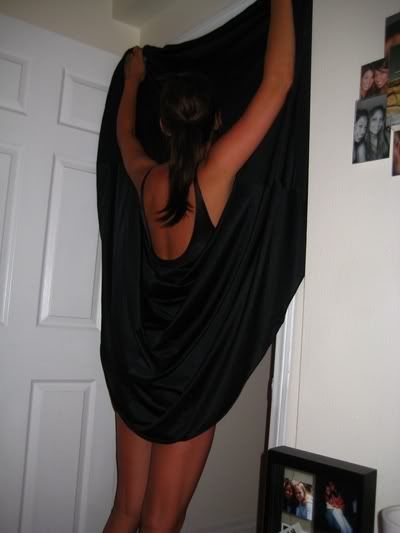 Definitely in a random mood. Rainbow Brite (
wiki link
just for you Guil).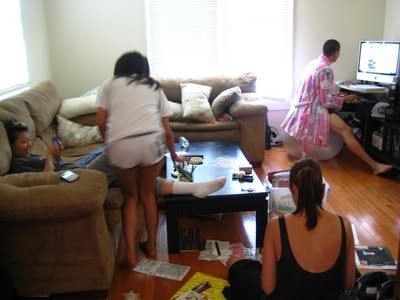 Toe-Knee getting some work done.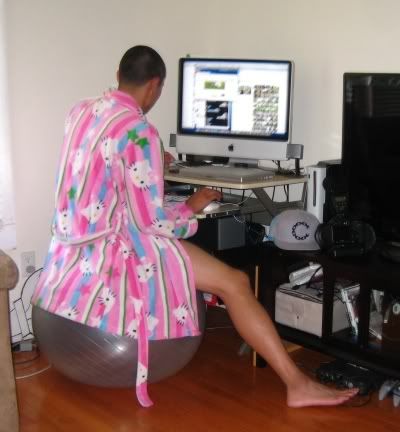 And Michelle playing arts-n-crafts, in the dress her mother was conceived in.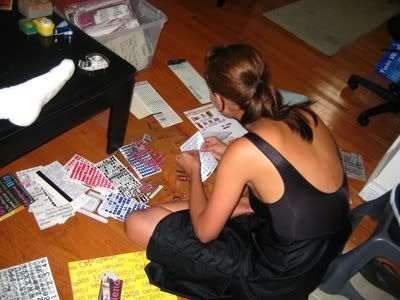 Guilly dropped by and played video games all day. His intense gamer face.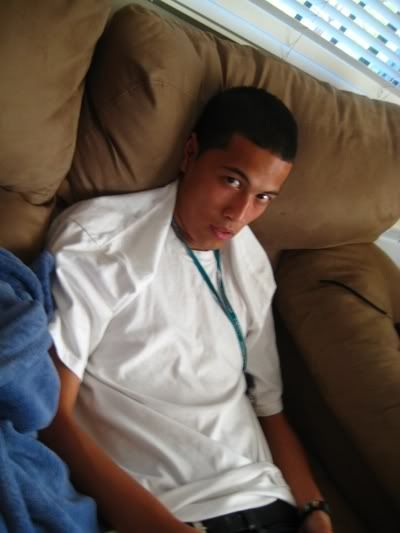 And everyone else got some rest before the show.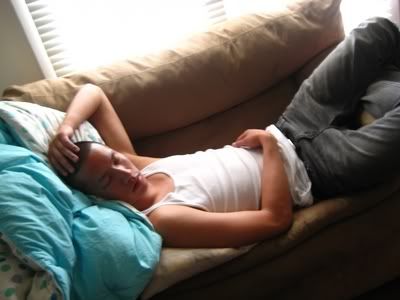 Word.
Some food before the show: PB & Jelly sandwiches and
Pluots
. Good tip on the hybrid fruit Andrew.
Time to get the party started. Another nice face by Guil.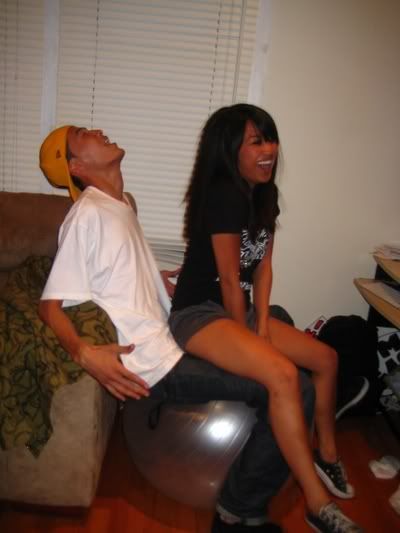 Jack shots.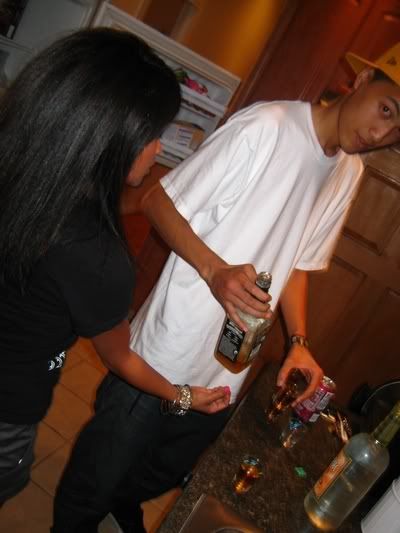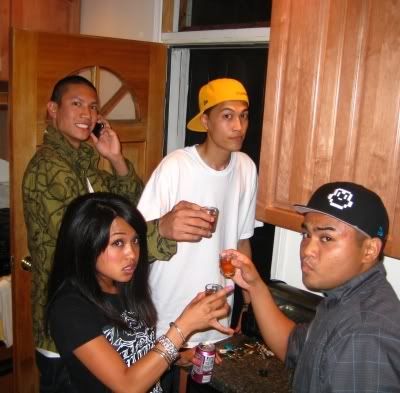 HAHHAHAHHA!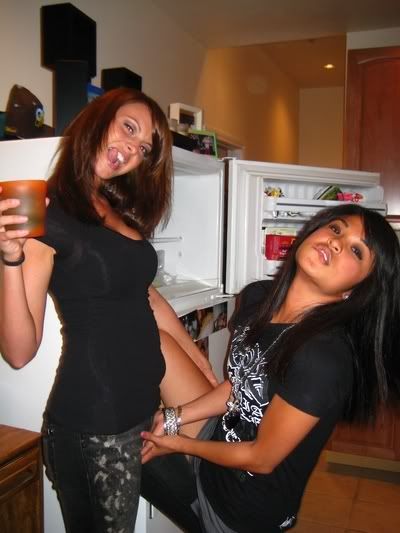 Guil's O-face.
Triple-Sec shots. It's all we had left...
Match of the night: clean in the white tees.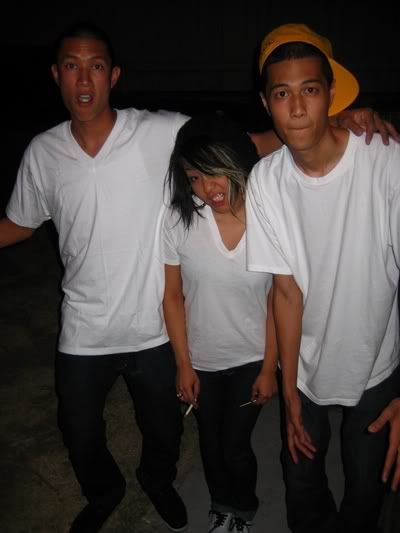 The pre-party during the ride to HoB SD.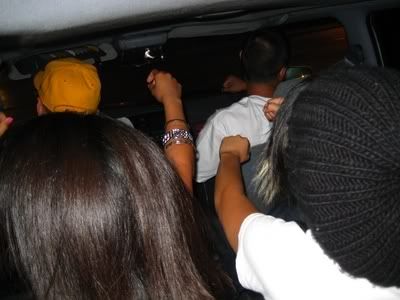 Toe-Knee got us in the VIP section. Thanks again TK. Here are some shots from the VIP.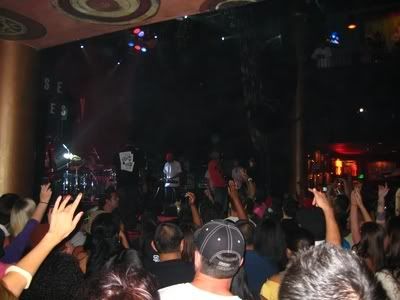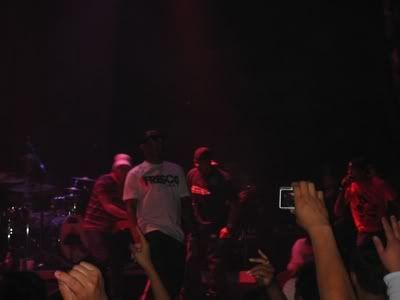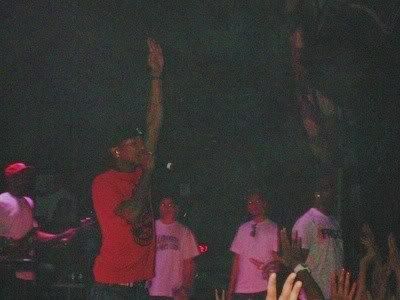 Bumsville x StarTrak fo sho.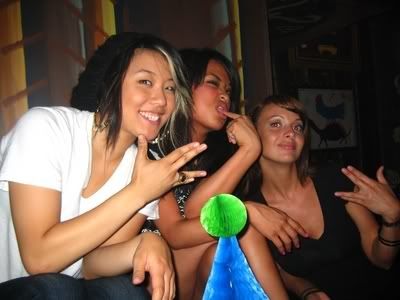 Thanks for the boost guys.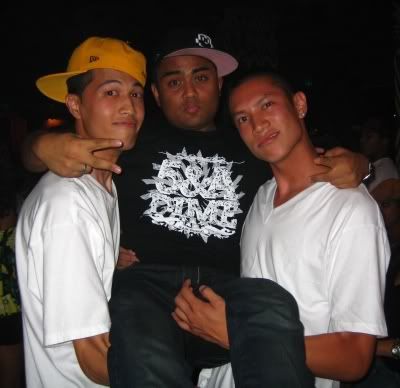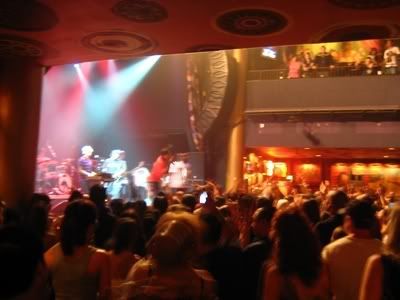 Guilly, you shoulda made your move. Who cares if she thought you were Toe-Knee?!
Jabar and Gio from
AVNT/GRDE
made the trip down to SD as well. WUTTUP!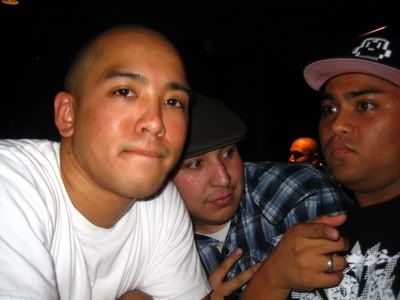 Up the secret (service) elevator for an express check-out.
Walked a few blocks to grab some late-night eats.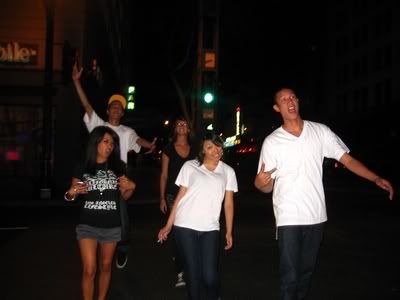 $5 footlongs.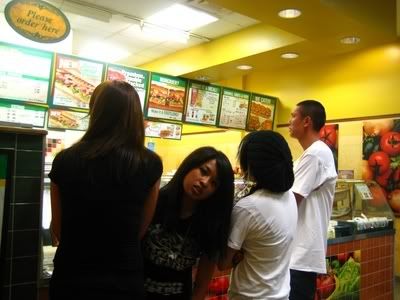 Yum-O!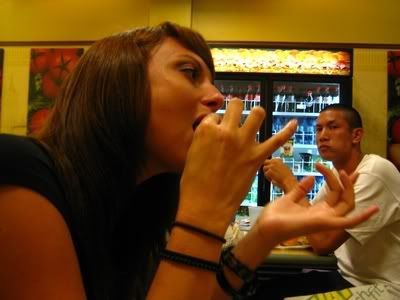 Annabelle and her prey. She plays innocently.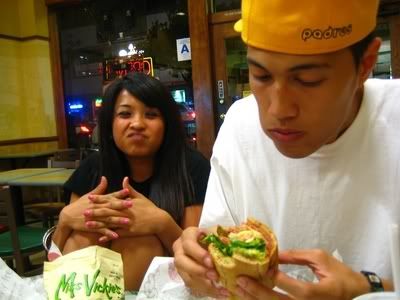 Then she waits for the opportunity to pounce. (Nice face).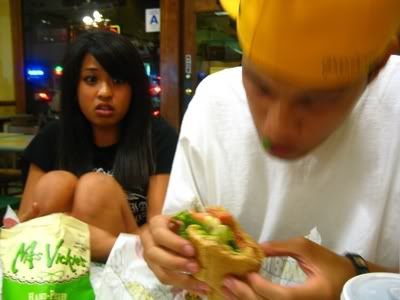 Guil has no idea.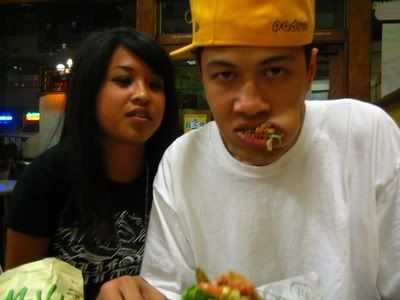 WA-POWWWW! :cheetah roar:
TK x2. (These are always my favorite.)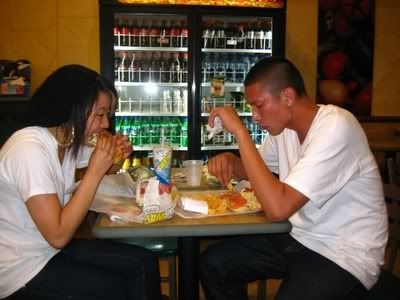 Back to Bumsville. Guil and I were a little disappointed with the built-up excitement that never happened. :\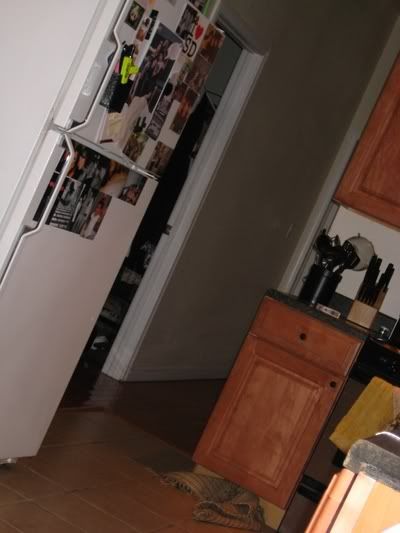 On the path to
enlightenment
.
Ehh... so the guys left after we saw Bumsville doing this for a little bit.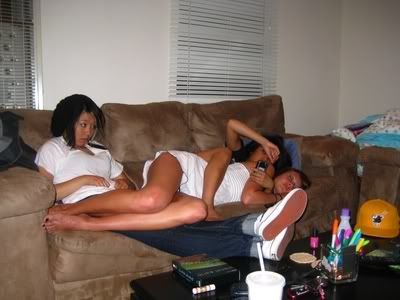 Headed out to Mission Beach to check out the bonfire.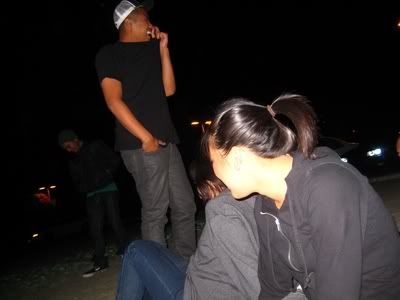 Mark Marcelo, SpeshulEd, and Julz of
Mindzalike
. "Mark's got the coolest nickname; IT'S HIS FULL NAME!" -Joe Iggy.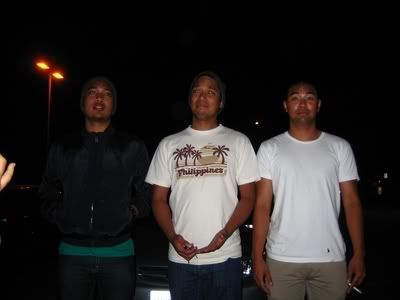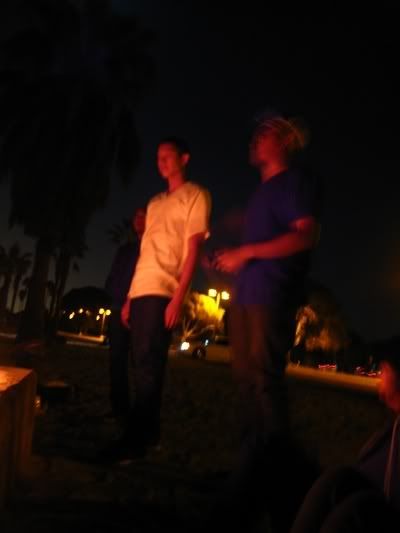 When we got there, they already ran outta wood. Julz tried to be a monkey man and climb the tree. Mission: FAILURE.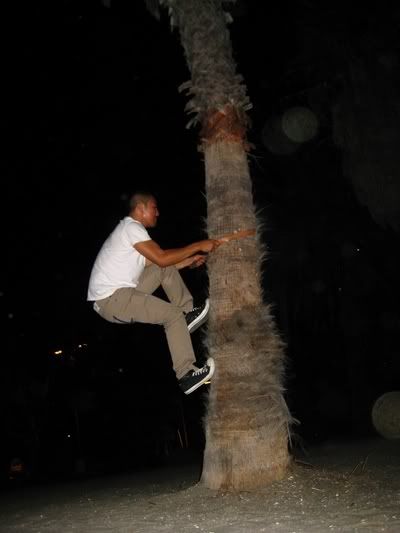 The condom on the alcohol and throwing it on the fire sounded like a good idea at the time...
Joe ended up doing condom shots of triple-sec. Gay.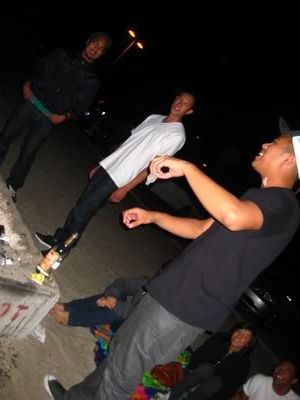 Some scenic shots to end the post.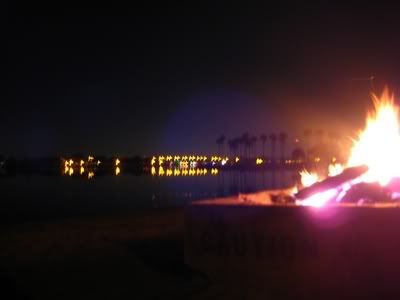 And here's the clip of the show. N*E*R*D performing
Lapdance
. Be sure to check TK's blog for some videos in a few days. He's a busy man.
Goodnight SD.
UPDATE:
TK's pictures (with some fine color editing) and video from the concert.
Nice blog
Toe-Knee!