So today wasn't as exciting as expected. I thought I would get a chance to hang out with some bay area-ers, but none were available during the day. And Brimo and Rob (aka Donteventrip) decided to cancel on the meetup today. So rolled solo to the
DunkXchange
. Met up with some other regulars at the event.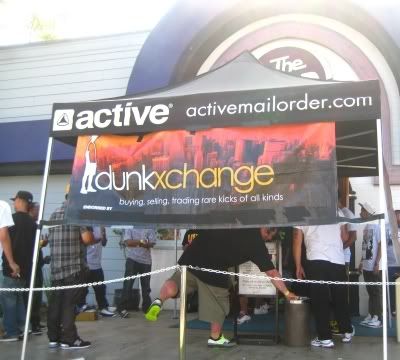 This was the 3-year anniversary for the event. So basically it's been around since I've been collecting sneakers. The scene has definitely changed and grown exponentially since it started. Many congrats to Curtis and Gary of the DunkXchange.
The only other picture I took at the DunkXchange was with Angela Simmons (
Pastry
). You may recognize her as one of the regulars on
Run's House
. She wasn't rockin' a 5&A Dime tee like
her brother Jojo
, but she's still a cutie nonetheless.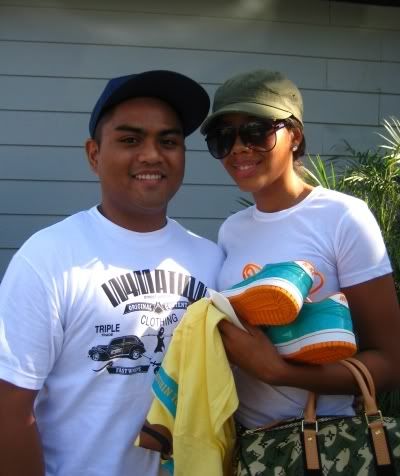 Later I headed over to UCI to visit Brimo and drop a few things off. Brian's always hard at work... playing video games.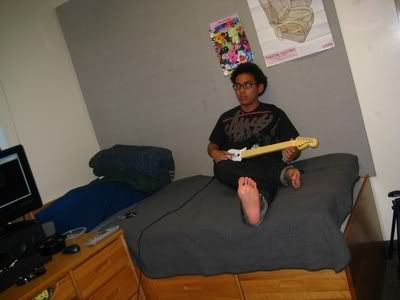 Our band: Digital SuFu Crew!? Isn't my guitarist a hottie?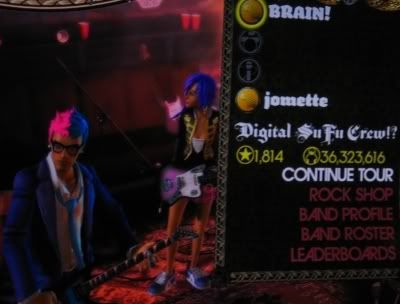 Binh and Thi came by after a trip to Guppies. Thi looks like a monkey.
Brian serenading Binh.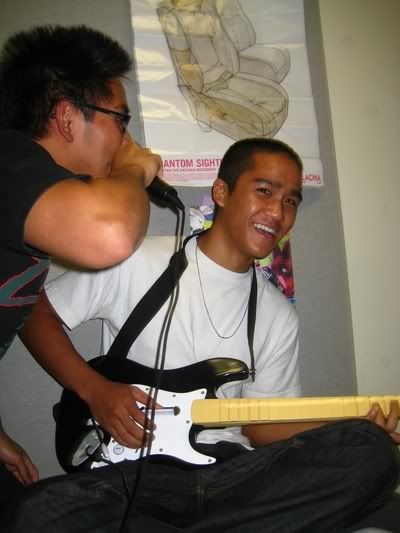 And then getting super intense with Thi. Nice.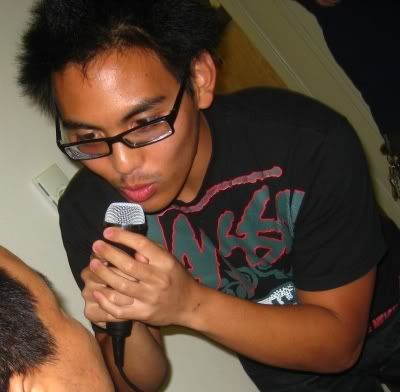 The End.