Monday started off pretty fast. I was able to get
yesterday's post
up quickly and help clean up a little around the house. As I was finishing up however, I heard Annabelle and Michelle scream my name. They wanted to blog this: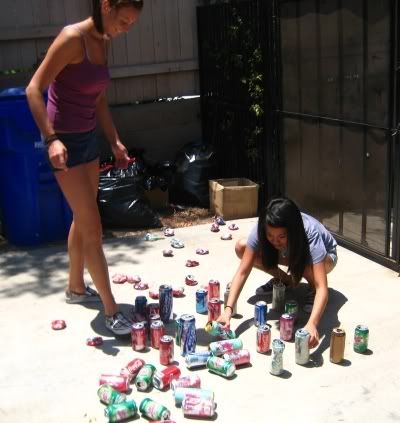 During these troublesome economic periods, you gotta scrape the bottom of the jar sometimes. Here's some live action video.
And these big ones definitely were not easy for them.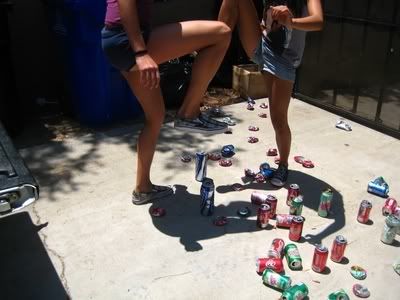 Then some late breakfast eats. Leftover Subway for Annabelle. Yea I know, you look haggard (word of the weekend).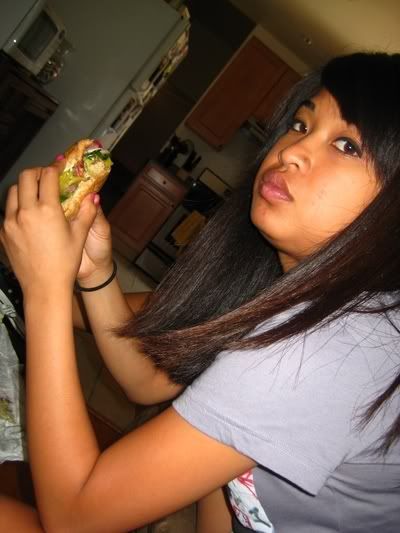 And I ate this combination all weekend. I can't wait to start my vegan diet...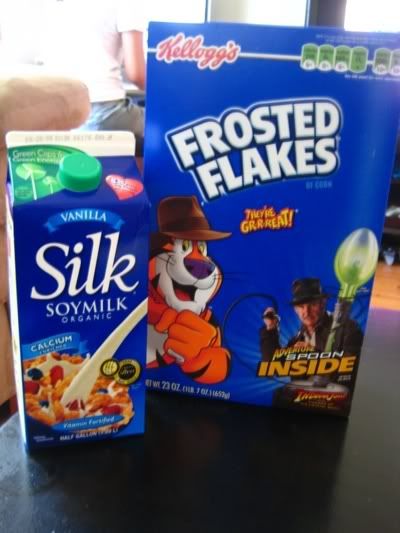 Nap time.
Then Annabelle and I accompanied Terry to run some errands at Target. This is how they get you, the $1 deals at the front. Terry ponders some new house decor.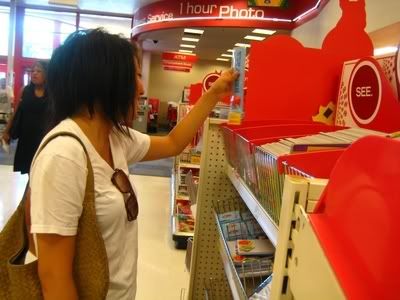 None of these candles smelled any good. That's why they're on sale.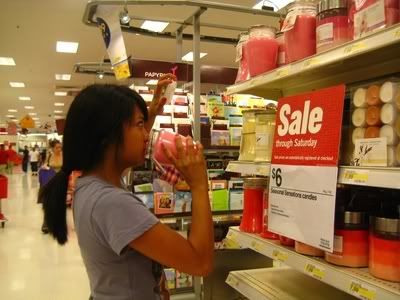 Annabelle really just came for her Hello Kitty Bandaids. Check out the variety for boo-boo patches.
You can never have enough cereal. (Actually you can, there were already 16 boxes at Bumsville.)
Bummed: wishes she could be shopping for brand new school supplies.
But of course, matching Hello Kitty pens will solve any problem.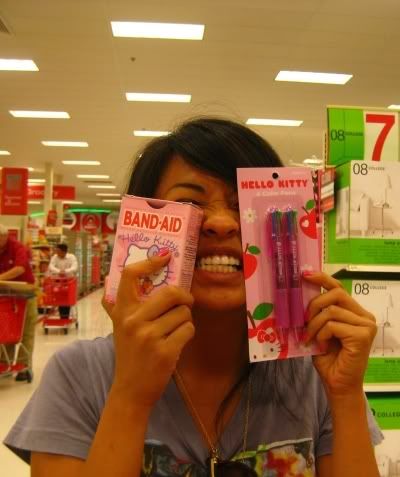 And Terry with her 1000-thread count Egyptian Cotton sheets. Bummed cuz she only ended up buying the bed-skirt.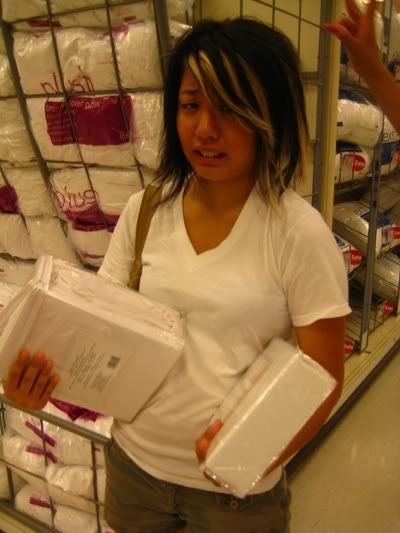 Then Julz and Annabelle came by the shop with me to get some items before I left.
Chillin. I finally got to see Francine at work!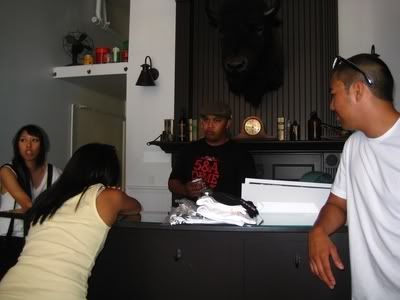 See you later Roxy-poo.
Then back to Bumsville before the movie theater. Mario Kart 64 was definitely in effect.
Left to right: Luigi, Princess Peach, Yoshi, Toadstool.
I can't believe you guys lost to Annabelle! And don't give me that "We lost on purpose," crap.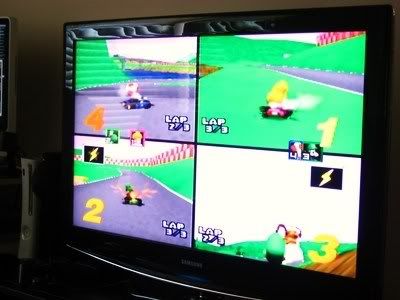 Also got some last-minute snacks in. Beans and cheese with salsa and chips.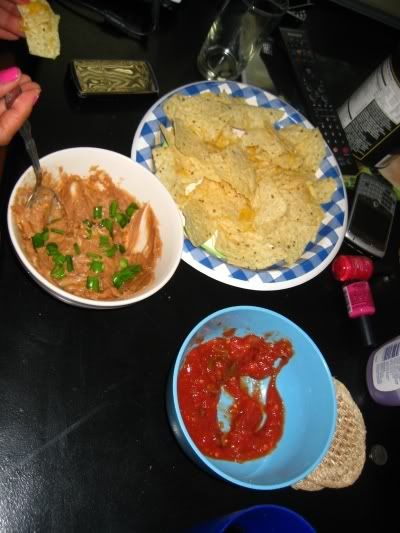 Then we headed to Horton Plaza to watch Batman: The Dark Knight (after figuring out that we wouldn't make an earlier show at Mission Valley). And do you remember
my proposal a few weeks ago
? Well we decided that we were probably get married eventually. Here's our wedding picture.
Annabelle was definitely pumped for some snacks. Her impersonation of a classic.
Let's all go to the lobby!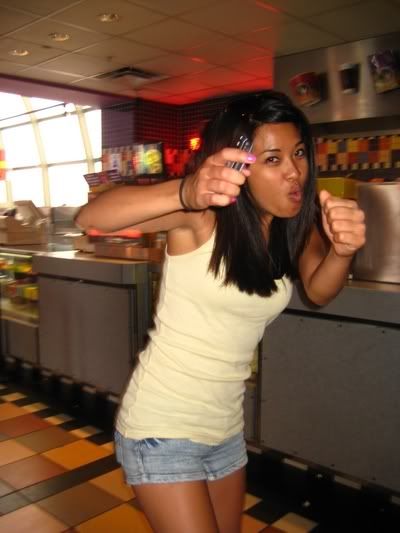 Please turn off your cellphone Guil.
Definitely a dope movie. Highly recommended! Back to Bumsville to drop my wifey off. Julz being the coolest n***a (what).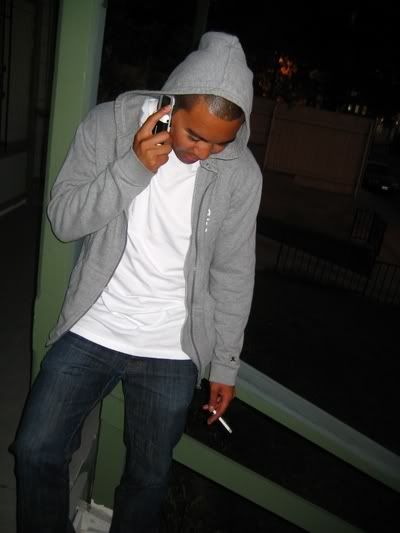 Bye Bumsville!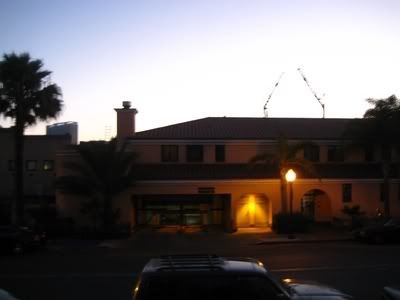 Then one last meal with Michelle, Nick, Guil and Julz. Also my last meal before the vegan diet. In-N-Out.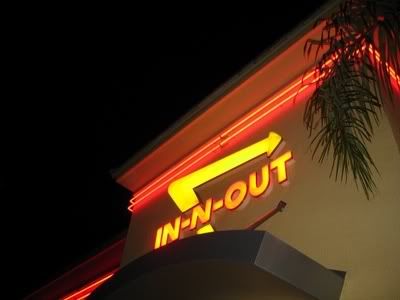 No pictures of the food. It was destroyed upon arrival.
Silly Guilly.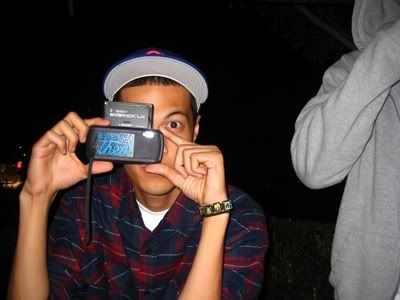 Then back up to the OC. Stopped by Brimo's dorm to pick up some new
Huf
gear. :)
Brian's bummed that he didn't get to see N*E*R*D. Here he is rockin' his BBC Ice Cream tee in pain.
Goodnight Brian.
Once again, many thanks to the homies down in SD for the memories and hospitality. You guys go above and beyond. Happy birthday Julz. As much as I would like to, I DEFINITELY will not be coming down for your birthday dinner and karaoke. Shoutouts to 5&A Dime and Mindzalike. And special thanks to the Bumsville Bitches and Bastard for letting me crash the pad AGAIN. It got so bad, I started calling Bumsville "home". You all know who to call when you're up here.
Never a dull moment. Hasta luego. :)