Santana - Oye Como Va by colie
With a Friday off after the
CG concert
and no plans to go to Vegas until Saturday (which I didn't end up actually doing), I made plans with David (aka the Mysterious Sawyer; aka Mista MacConkey; aka cSy*Schroeder; aka David Blizzane; aka UC David; aka Ryoma Echizen; aka the 8th Hokage) and Marian (aka Mar; aka 1/3 of the Ya-Ya sisterhood; aka Princess Mar of 6th College). David had something special in store for Marian and me.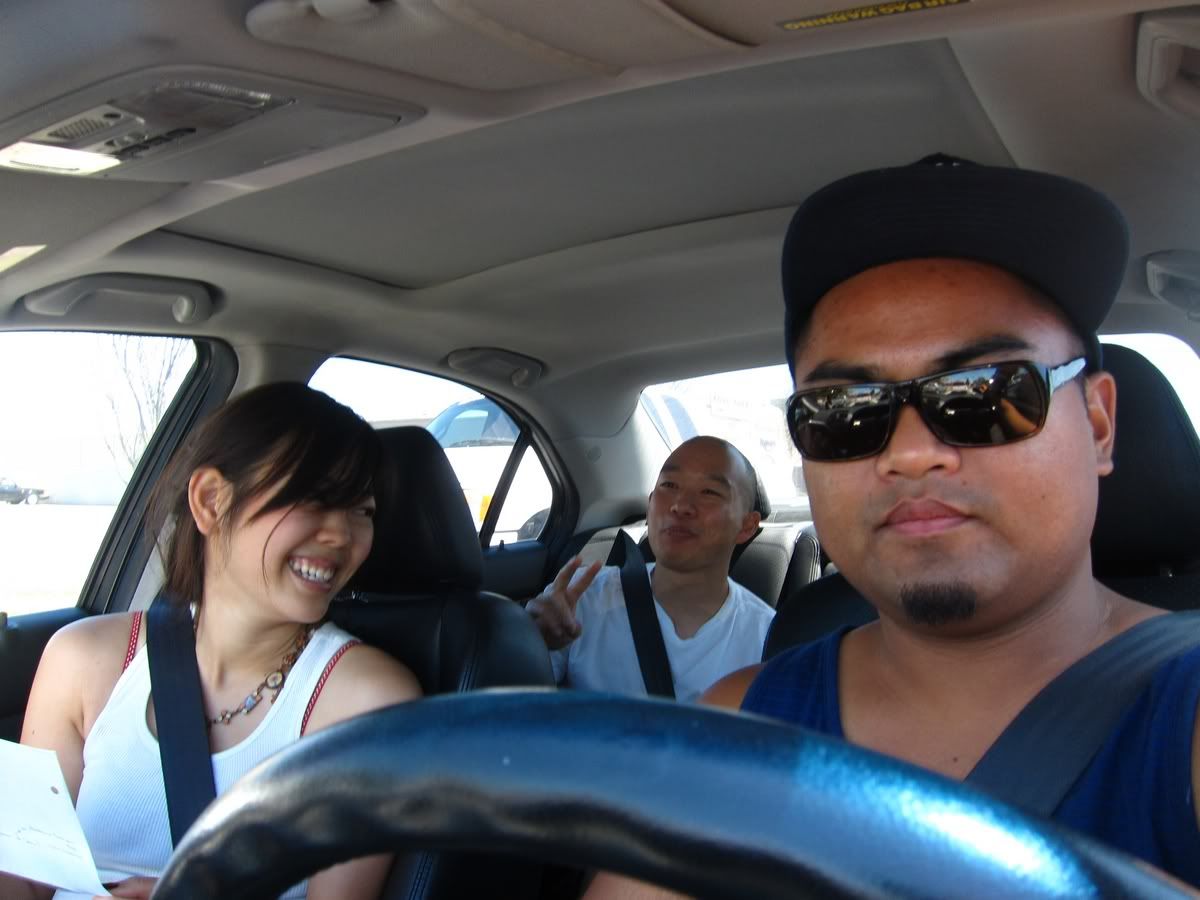 TACO CRAWL!!
View Larger Map
Alright maybe I'm hyping this up a little, but if you've ever seen
this guy's blog
, you know he's had his fair share of good and bad places. He does the research, reads reviews, and gives his own critique at the end of the day. And he's definitely not afraid to keep it real.
Our agenda included 5 different taco trucks and restaurants in Santa Ana, with the encore at a dessert spot in Anaheim. Side missions (trips to the neighboring markets) were minimal, but unavoidable. You can't eat at 5 spots straight without taking some detours for digestion.
Damage control. Better safe than sorry.
For palette cleansing. (Not really, it was just a snack for the car ride.)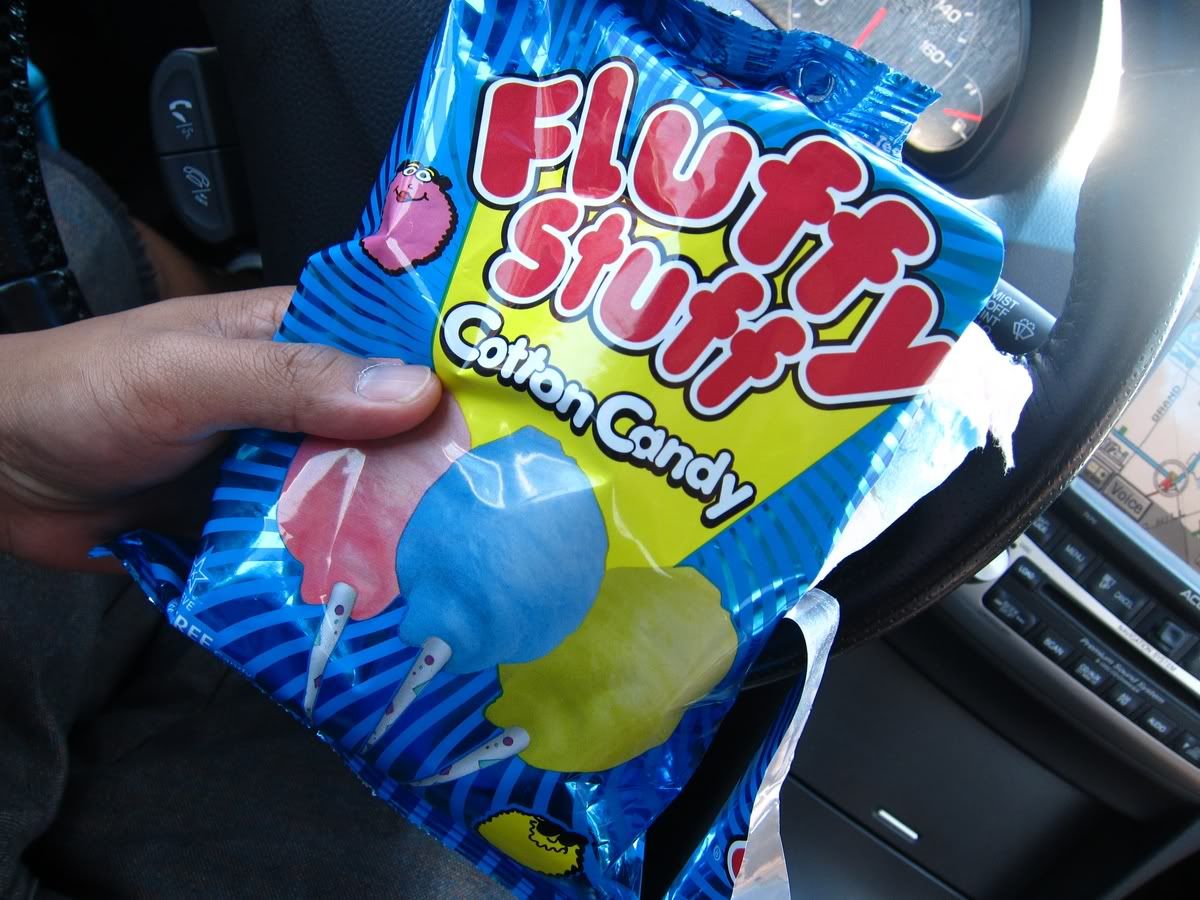 First stop:
Alebrije's Grill
.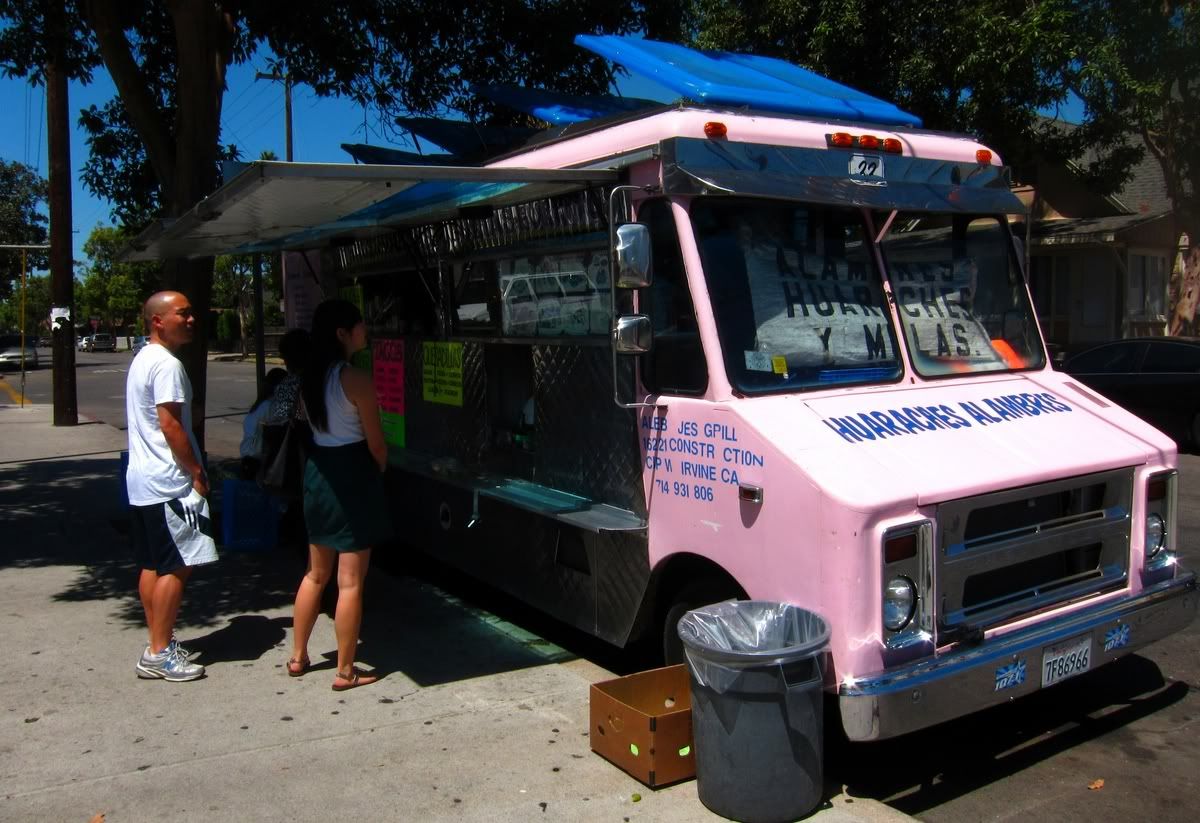 Whet your whistle with these tasty drinks. Non-alcoholic sangria? ::thumbs up::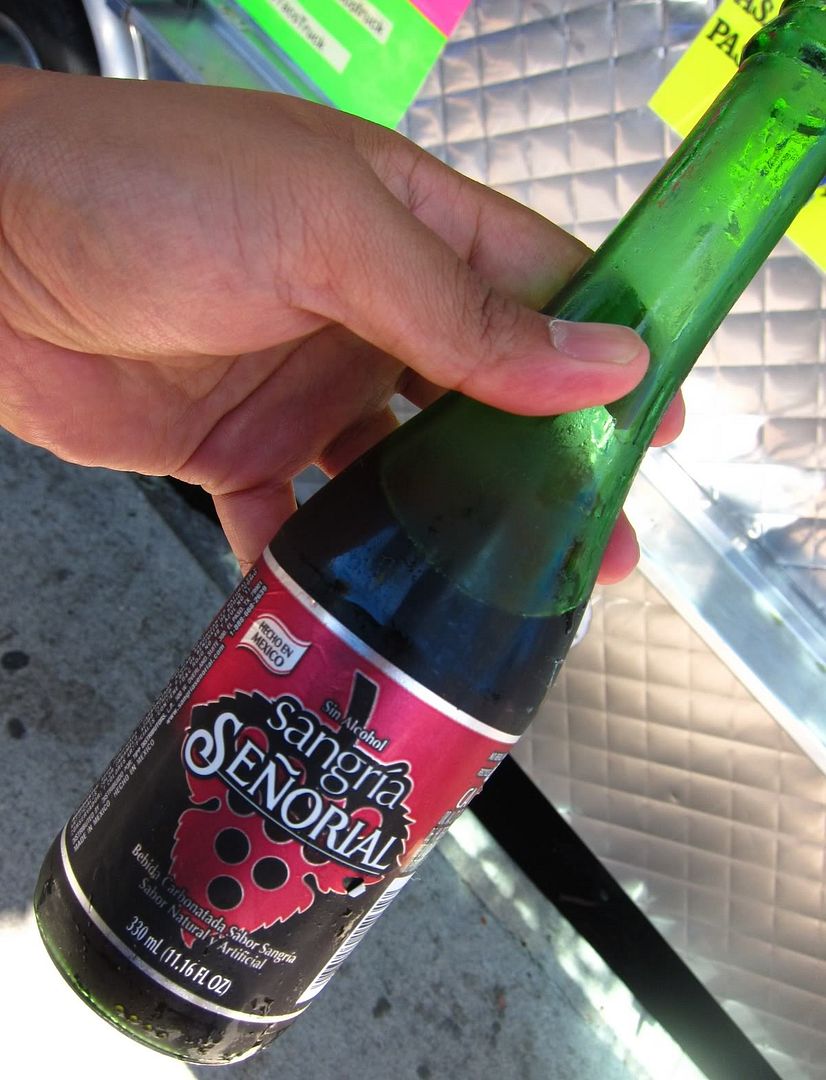 Taco Acorazados ("Battleship Taco"). Hand-made tortilla, bean spread, rice, beef, avocado, cactus, and crumbled cheese with carrots, onions, and 3 different sauces. This is one of the many things I wanted to try here! We got to talk to the owner, Alberto about his aspirations about his business. Hands down, this was THE BEST of the 5 spots we sampled. Check it out! open daily until 10pm!
We were tempted to order more, but we must stick to the path.
Second stop:
El Gallo Giro
.
I knew we were gonna try different foods, but I didn't expect all these drink choices.
Watermelon, tamarind, horchata. Pick you poison.
This spot is best-known for their tortas. Lettuce, avocado, jalapenos, cheese, bean spread, and 4 meats!!! But I'd have to say that the bread was a little too dense for my liking. I prefer fluffier bread so that I can enjoy the other flavors more. But this was still my 2nd favorite of the day (Marian's 3rd, David's tied for 2nd).
Third stop:
Taqueria Tapatia
.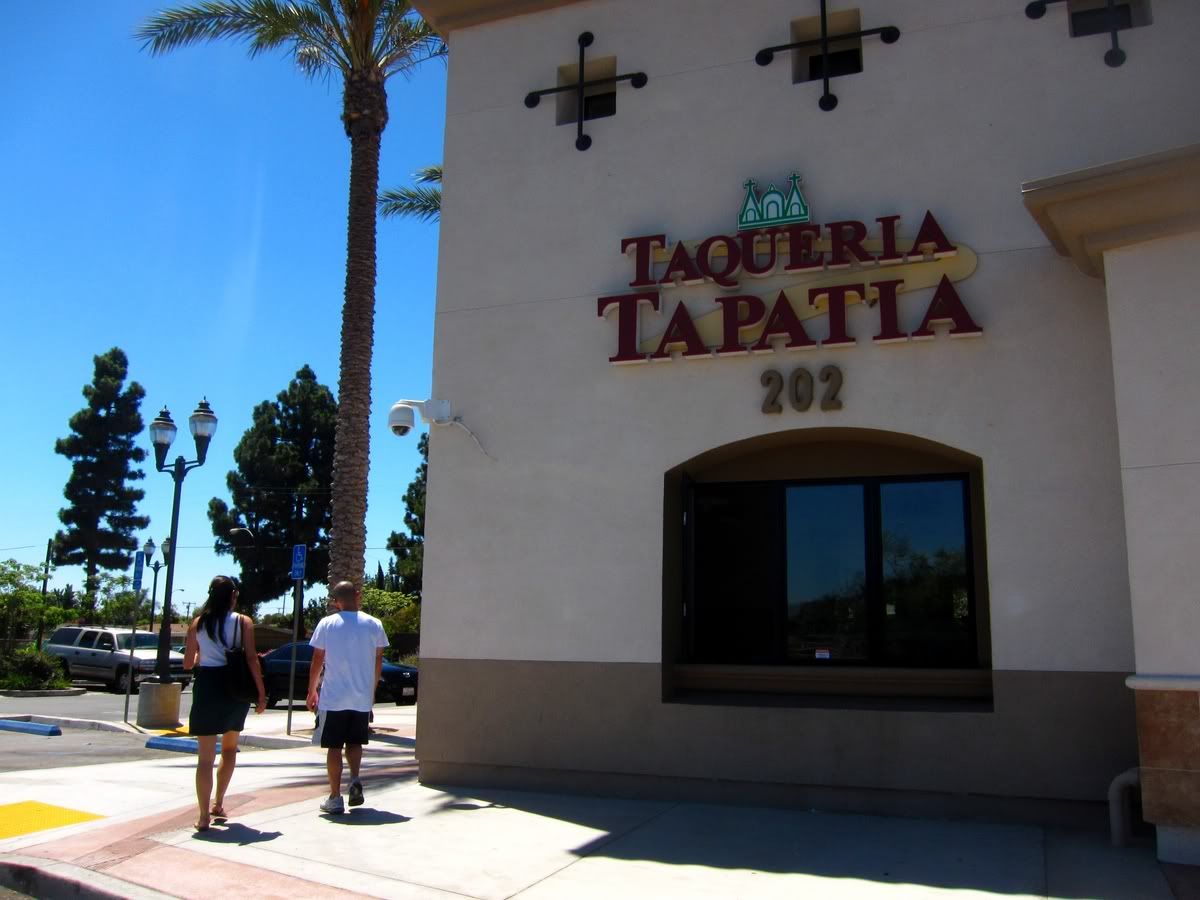 Al pastor tacos. Sorry to say, this was the least liked of the 5 stops. Maybe it was because we were starting to get full. Or maybe it's because it didn't have that hole-in-the-wall ambiance. This was not a memorable meal.
Fourth stop: Chiva Torta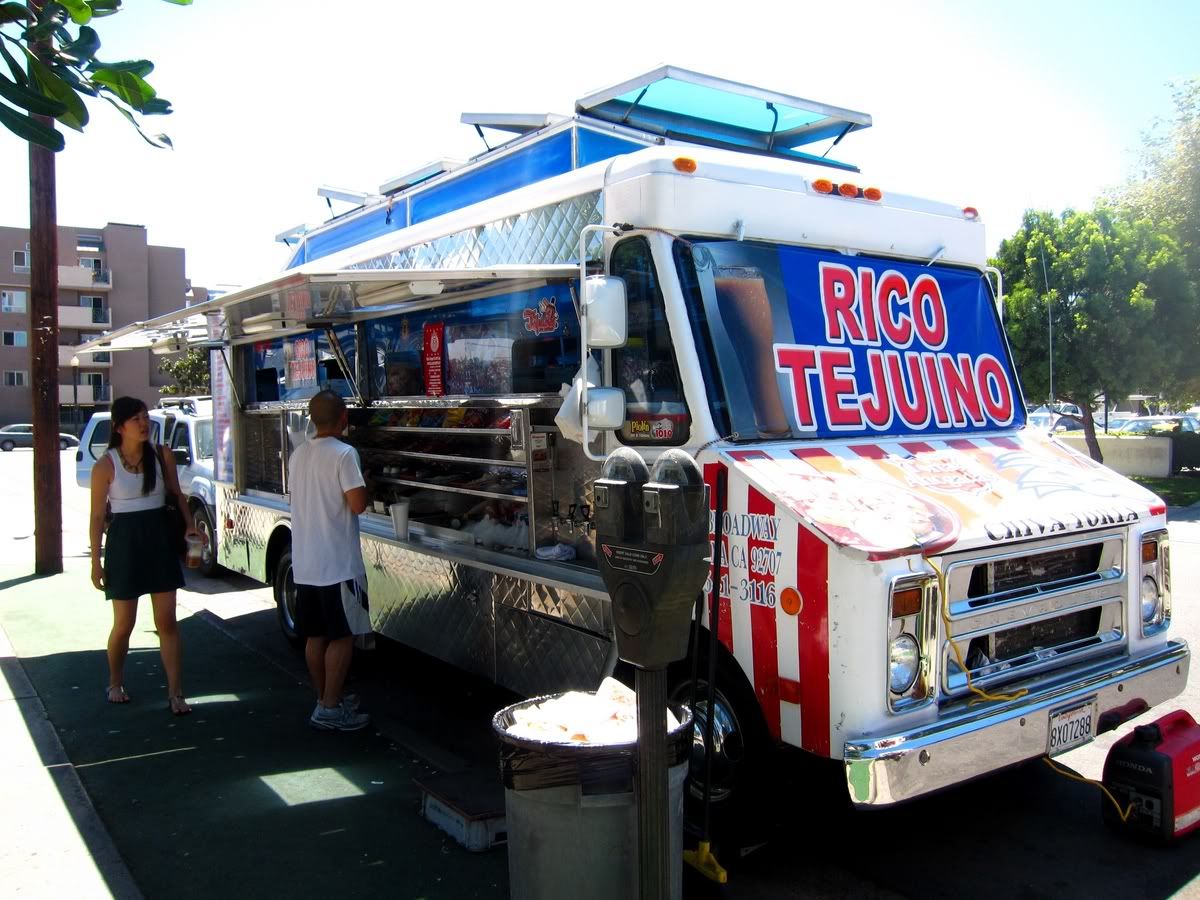 Tortas Ahogadas. A torta stuffed with beef and onions served on a special hardroll and dipped in chili sauce. It's messy, but an excellent twist on the standard torta. This was my 3rd favorite (Marian's 2nd, David's tied for 2nd). Another 2nd-tripper.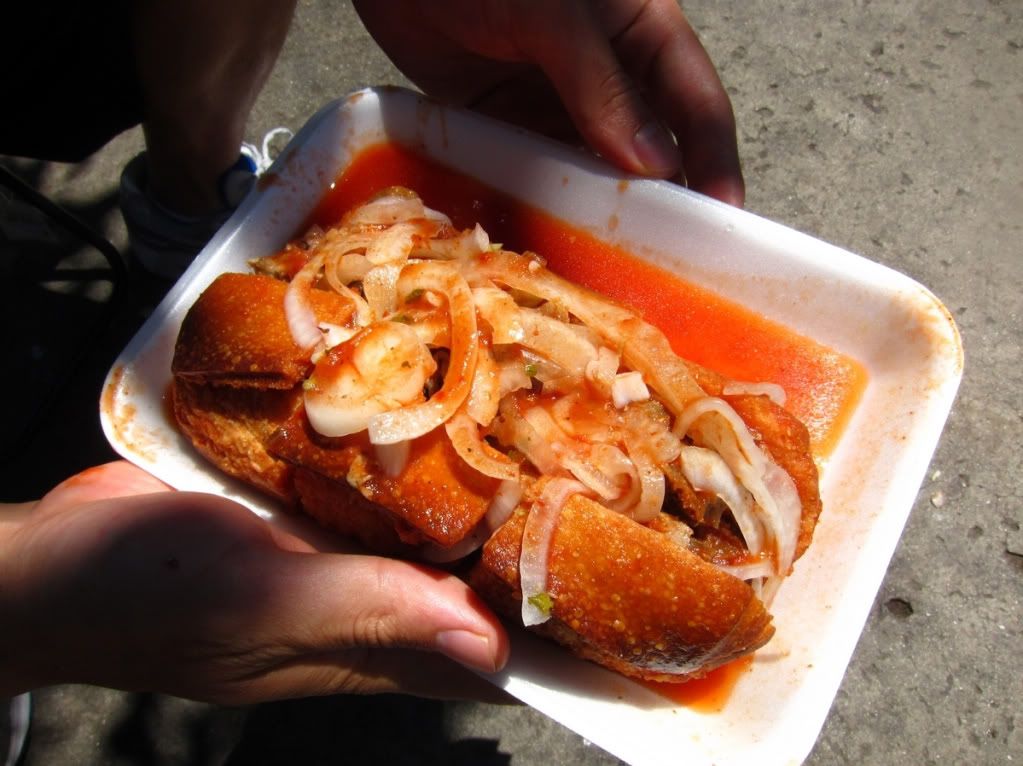 After a long detour we finally made it to the final taco destination. (After walking about half a mile, we walked back to the 4th spot to find that it was literally around the corner...
Fifth stop: El Rincon del Sabor.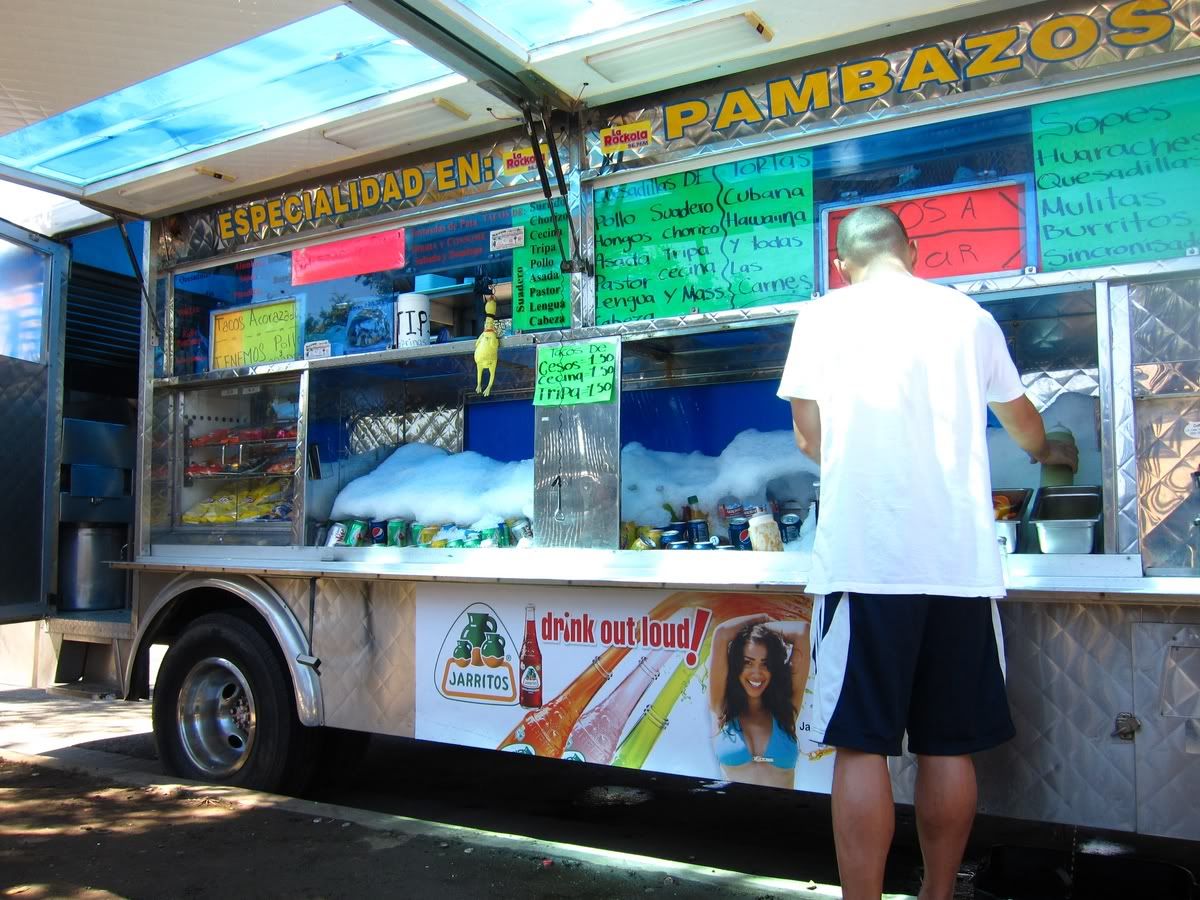 We gambled here. Not only were our stomachs plum ripe for picking, but we repeat-ordered something from the first truck.
Taco acorazados. Similar to the first truck, but the tortilla did not taste homemade, and some of the other ingredients weren't included in the 2nd round. This was overall, our 4th favorite.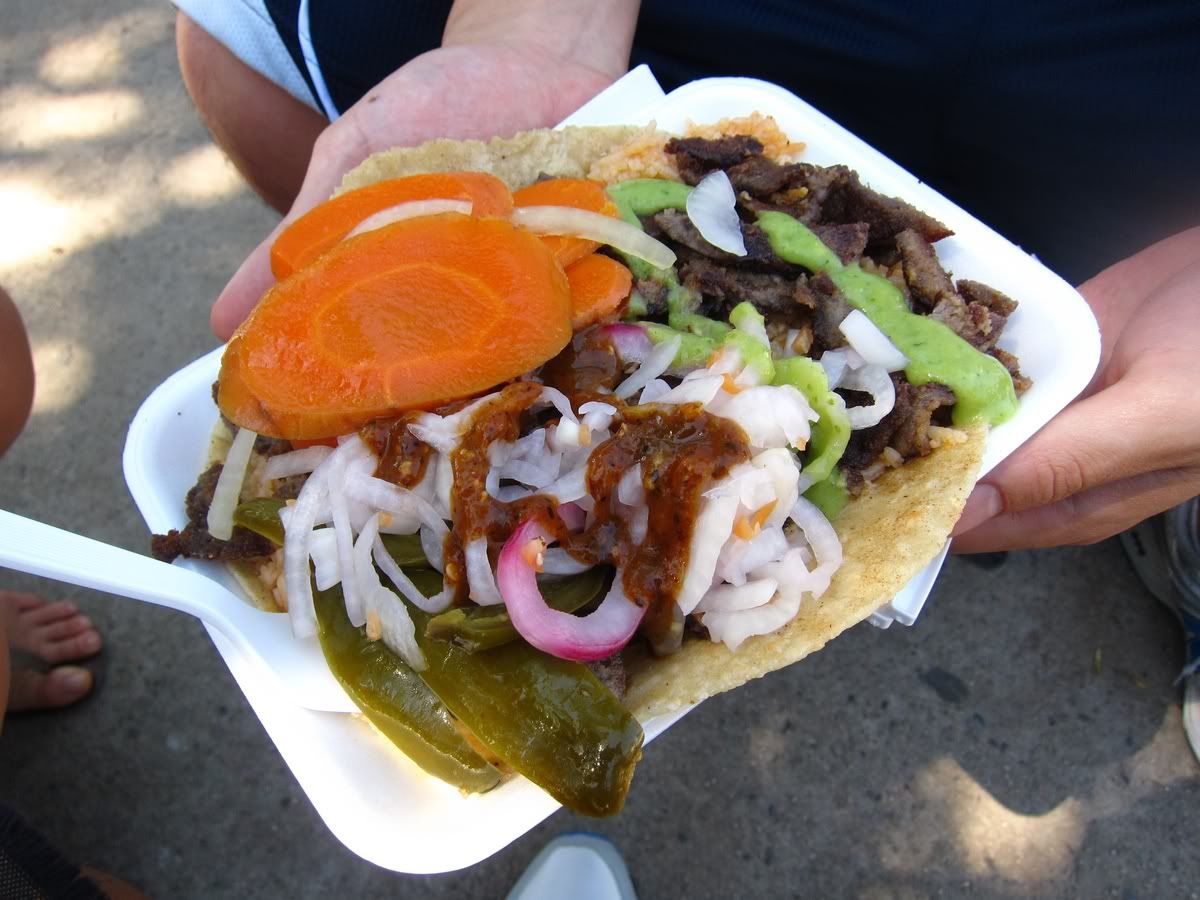 And now the grand finale.
Dessert:
Natural
They're most well-known for this: the Chamoyada smoothie. A mango smoothie with chamoy syrup (salty/sour apricot mixed with chili powder). Imagine mixing a mango smoothie with Mexican candy and this is your result.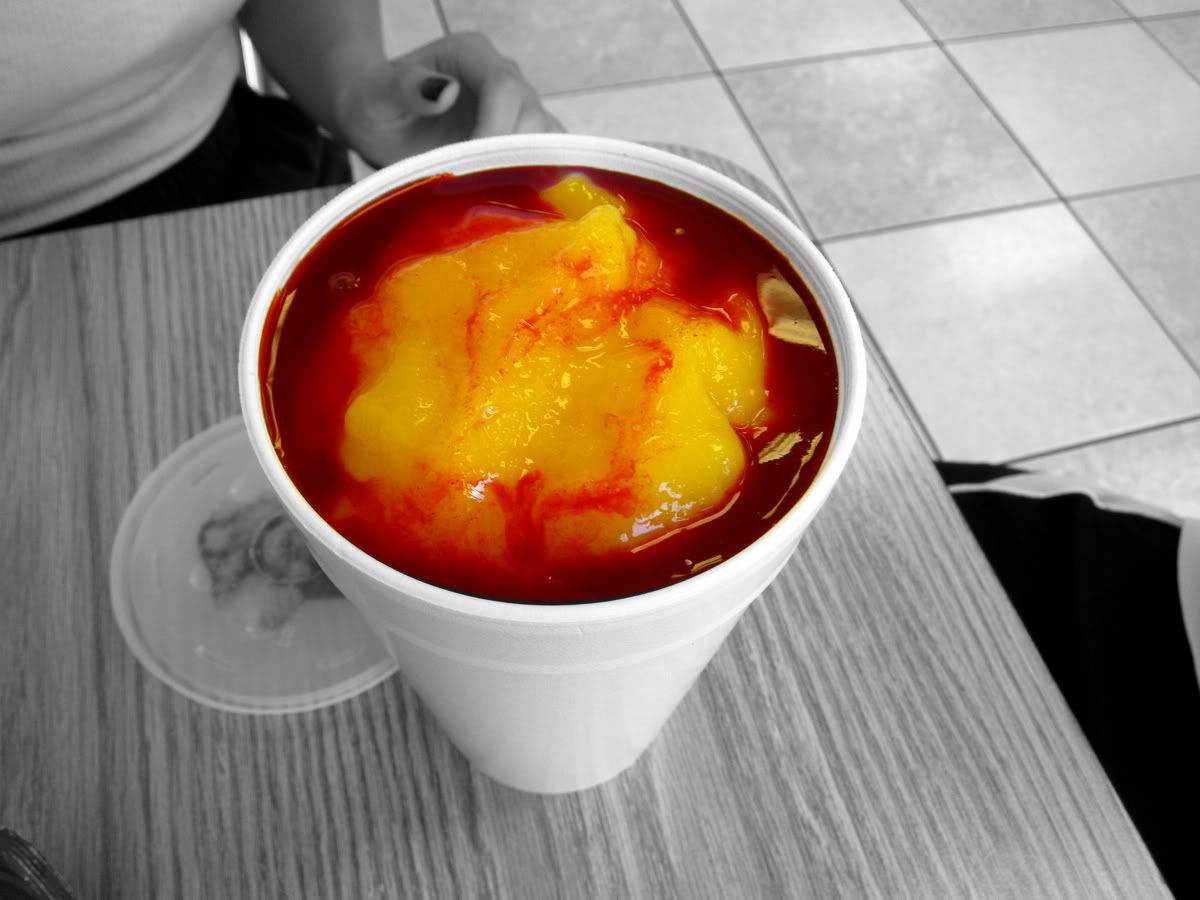 And it's served with a special straw!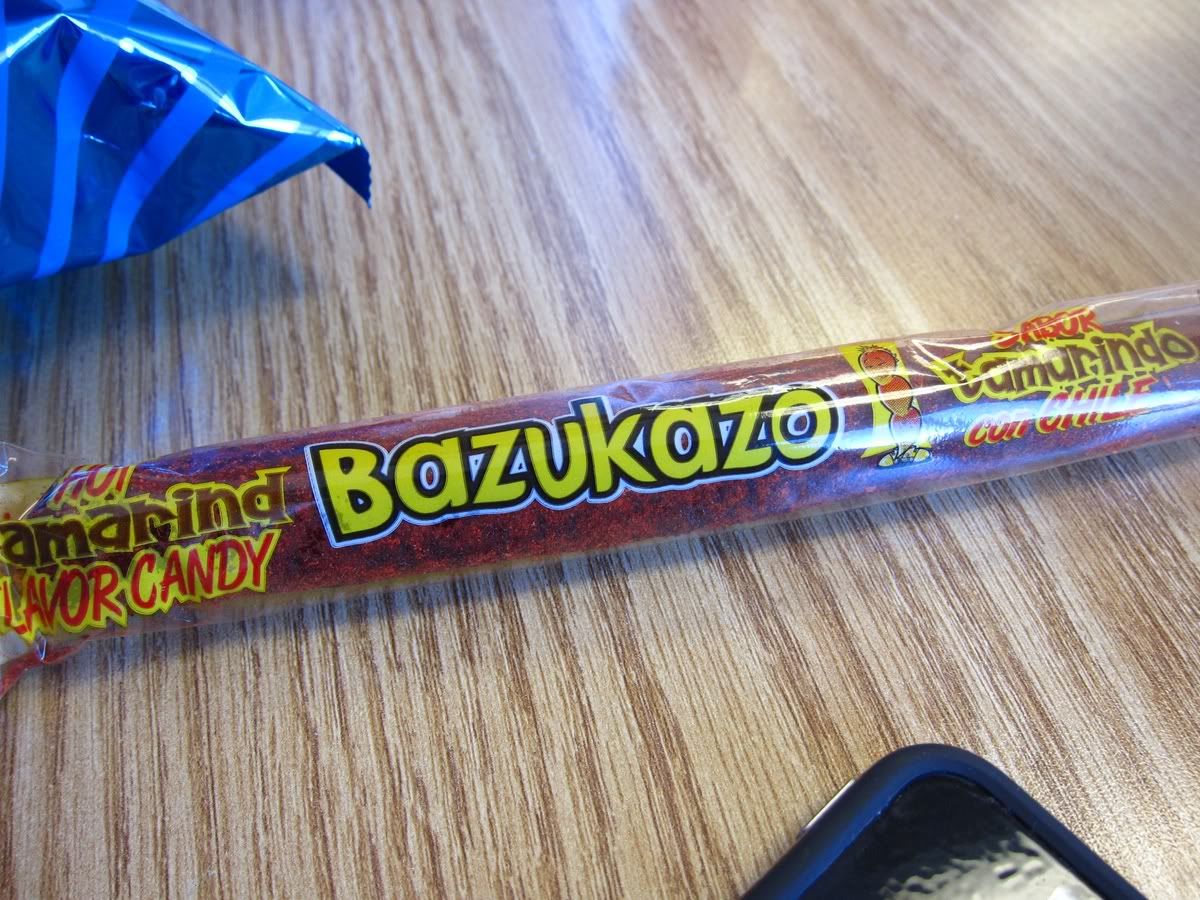 I ordered the cantaloupe smoothie. The perfect drink for a hot summer's day.
Let's recap.
1st place: Alebrije's Grill
2nd place: El Gallo Giro(tie), Chiva Torta(tie)
4th place: El Rincon del Sabor
5th place: Taqueria Tapatia
Good stuff Davey my boy.