The Hat in Brea has yet to disappoint me. (My stomach on the other hand has had it's battles...) I met up with the UCSD/Camp Snoopy homies Jimmy and Phil to catch up. Jimmy definitely stole the limelight though. Good stuff mang. KEEPER!
Chili cheese fries. Bomb as usual.
We were waiting in line to order and this elderly man behind us told us how great the onion rings are there. We were more than familiar with them and agreed that they were excellent. Well this guy wanted to order them, but only eat a few of the onion rings. He offered to give the rest of the order to us. Sure why not. A few minutes later he came by with this bag. Elderly homeboy came through!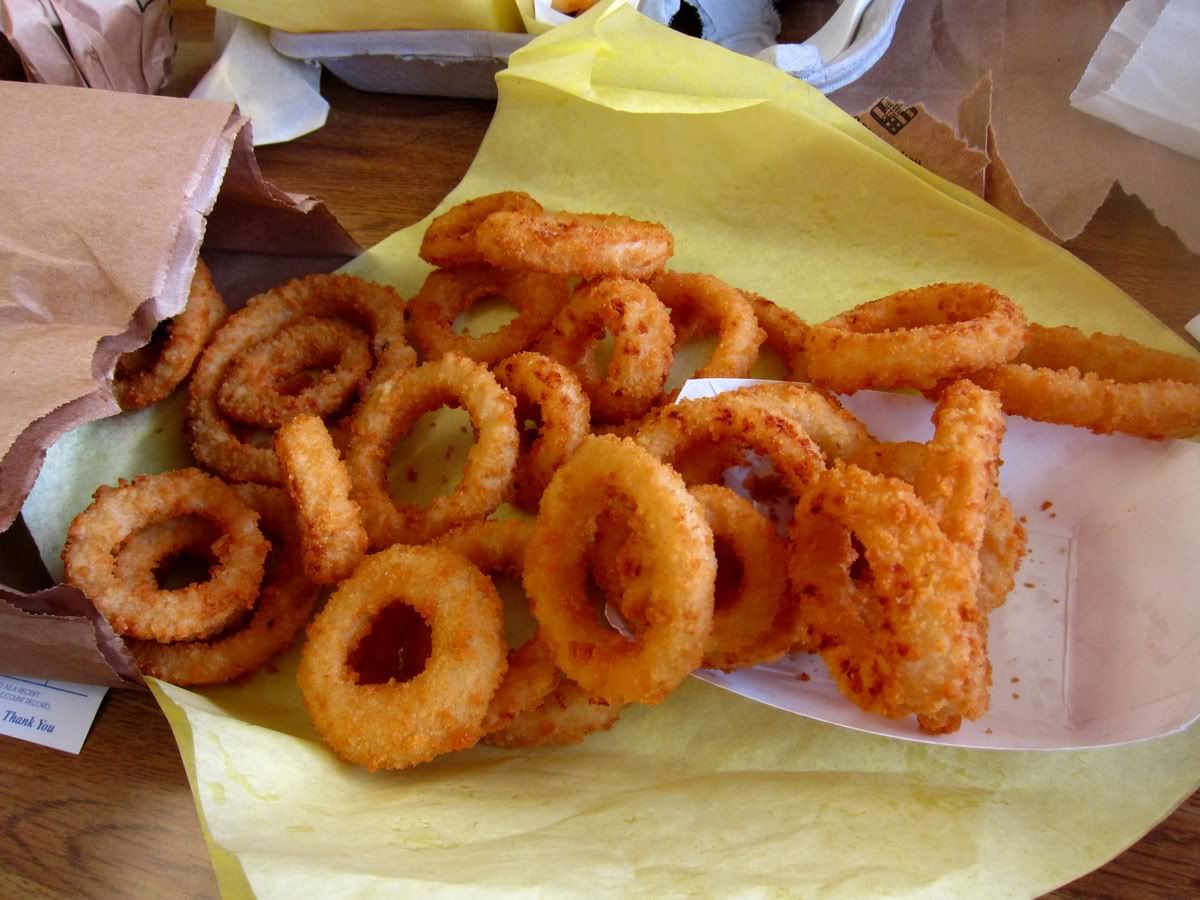 And then of course some pastrami, this time on top of a burger. I had enough extra pastrami to make another sandwich.
Another picture won't hurt. Will it?