I finally found a good post for this song.
The Temper Trap - Soldier On (Ruskos F'kin Seagull Remix)
I was still feeling the pain from this Friday evening hike going into Tuesday. Partially because it was more difficult than the San Dimas one, but moreso because of the major incline and decline that we jogged up and down. Russel's been dying to go on more hikes these days, especially with some extra personal time.
Derrick
Dinky has Fridays off. Mark literally got home as we were walking out. Squad up.
We headed out to Crystal Cove. We were fighting the clock because when the suns down (hence some jogging). 5.5 miles completed in about 1.5 hours. Not bad.
What do these 2 have in common?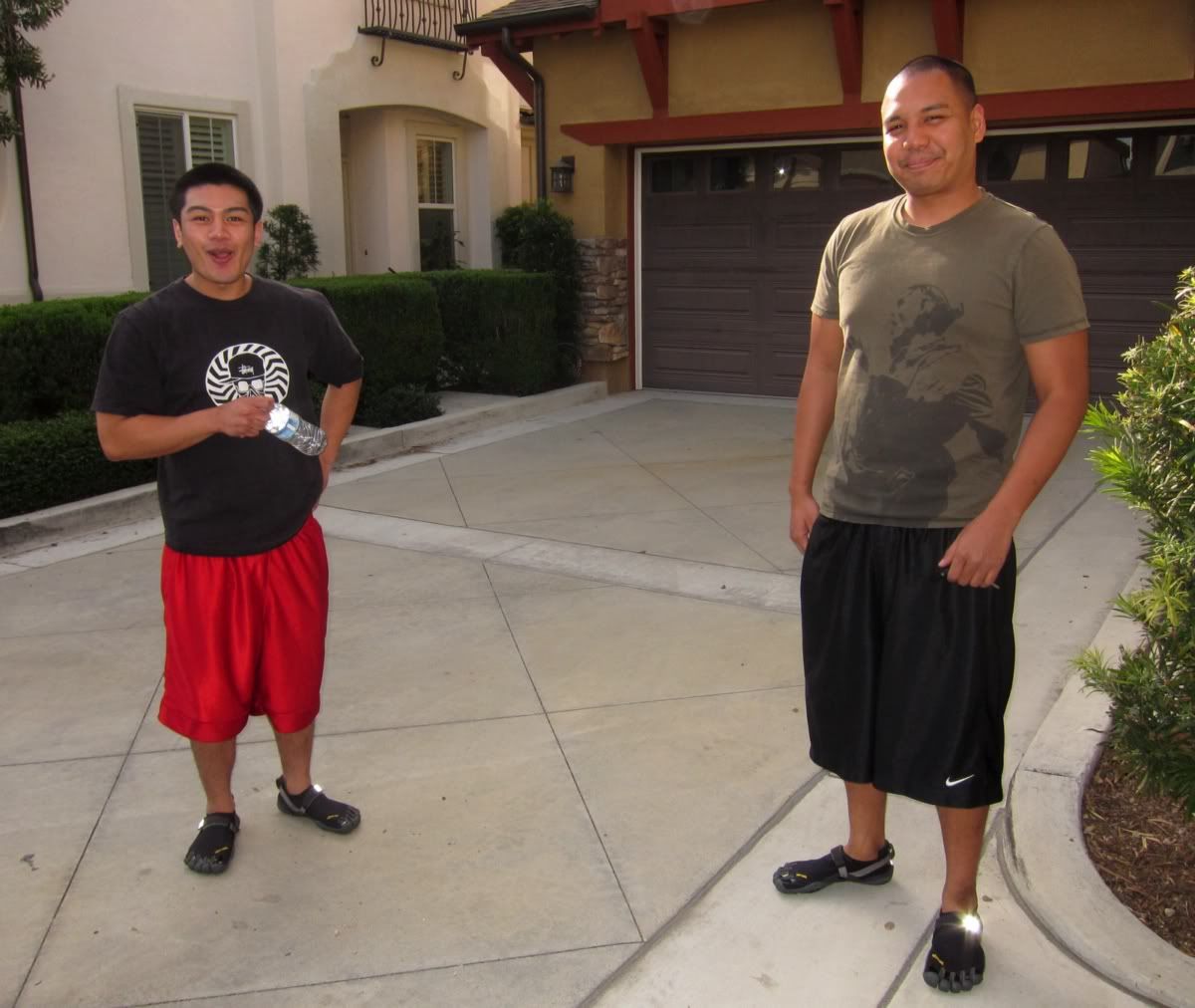 GORILLA FEET.



Check these bad boys out. I think I need a pair of these...



Aww this doesn't look so bad.



With every bend around the hill however we kept finding more incline.



Forkage.



I marked our route in red. Once again, looks simple enough.



While Mark figured our path out, it was a good chance to take a break.



And off we go!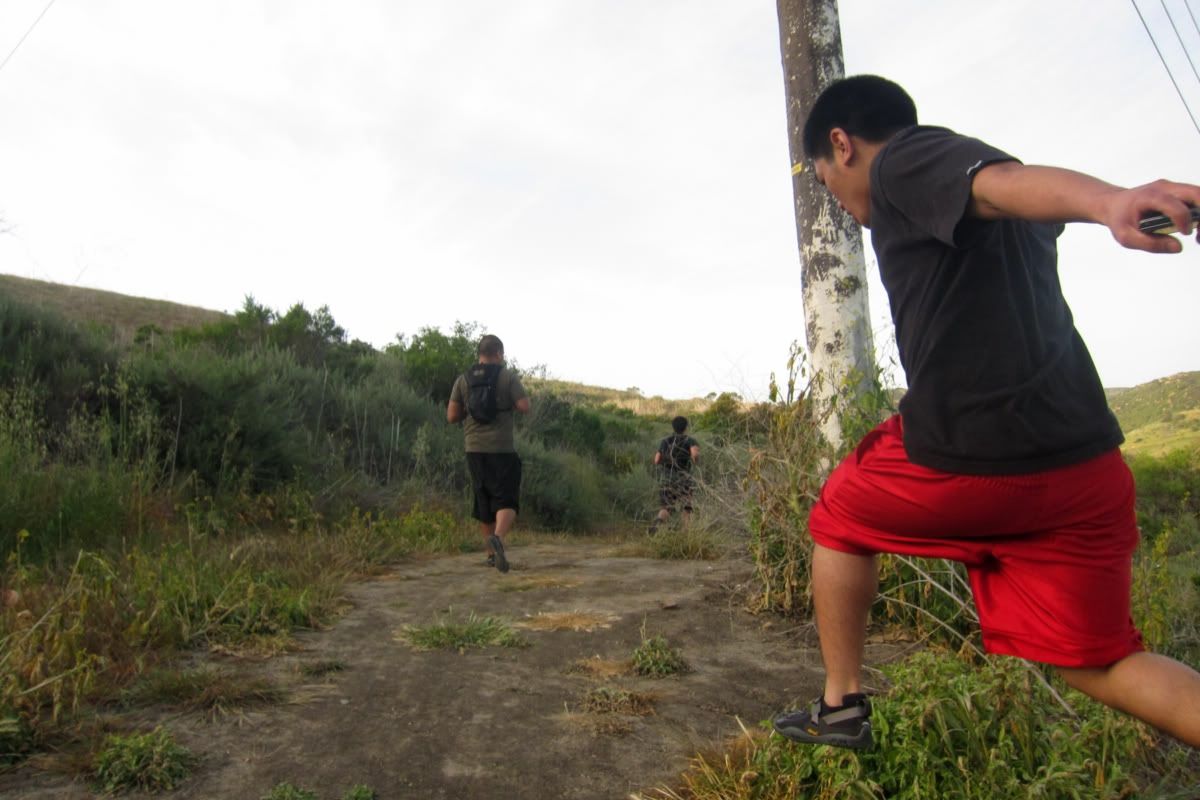 And another fork.



This downhill jog was super killer on the quads.



And then we began our upward ascent.



Looks like we have plenty of sunlight left.



Gravelly.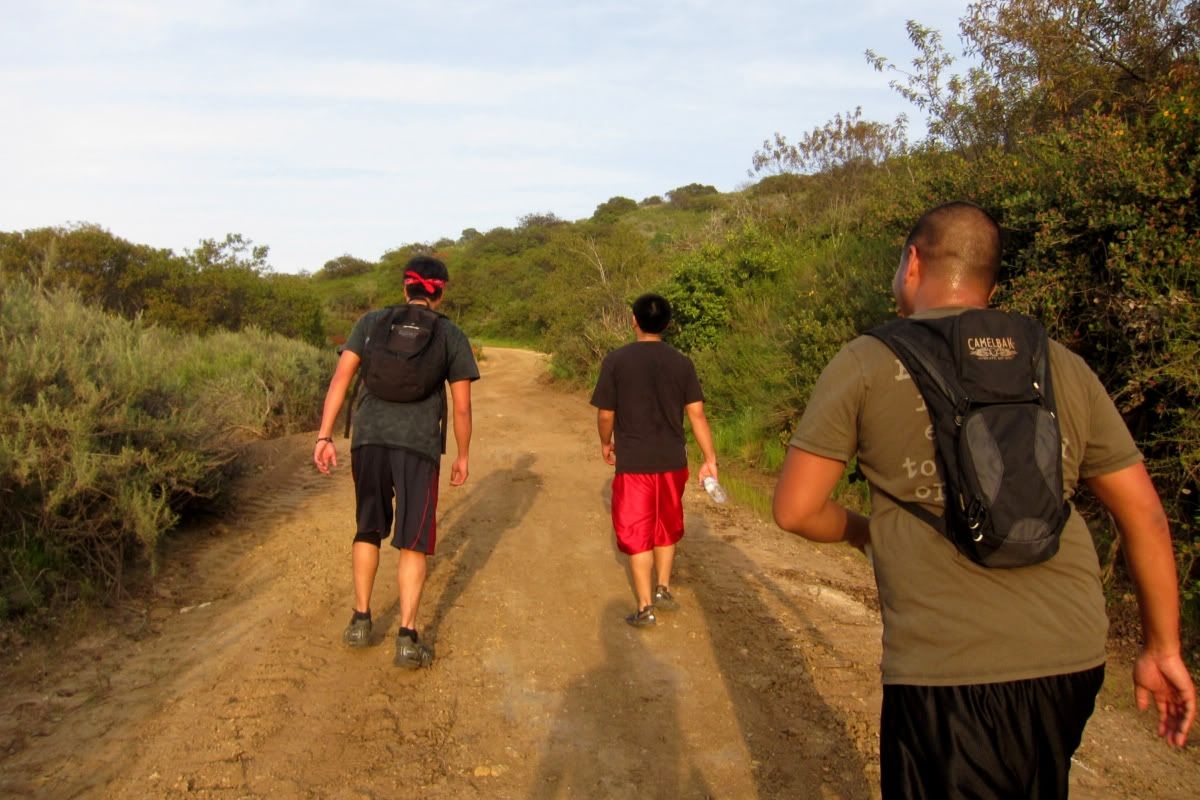 We made it to the top!



Stretch break before we begin the descent.



And the sun quickly setting...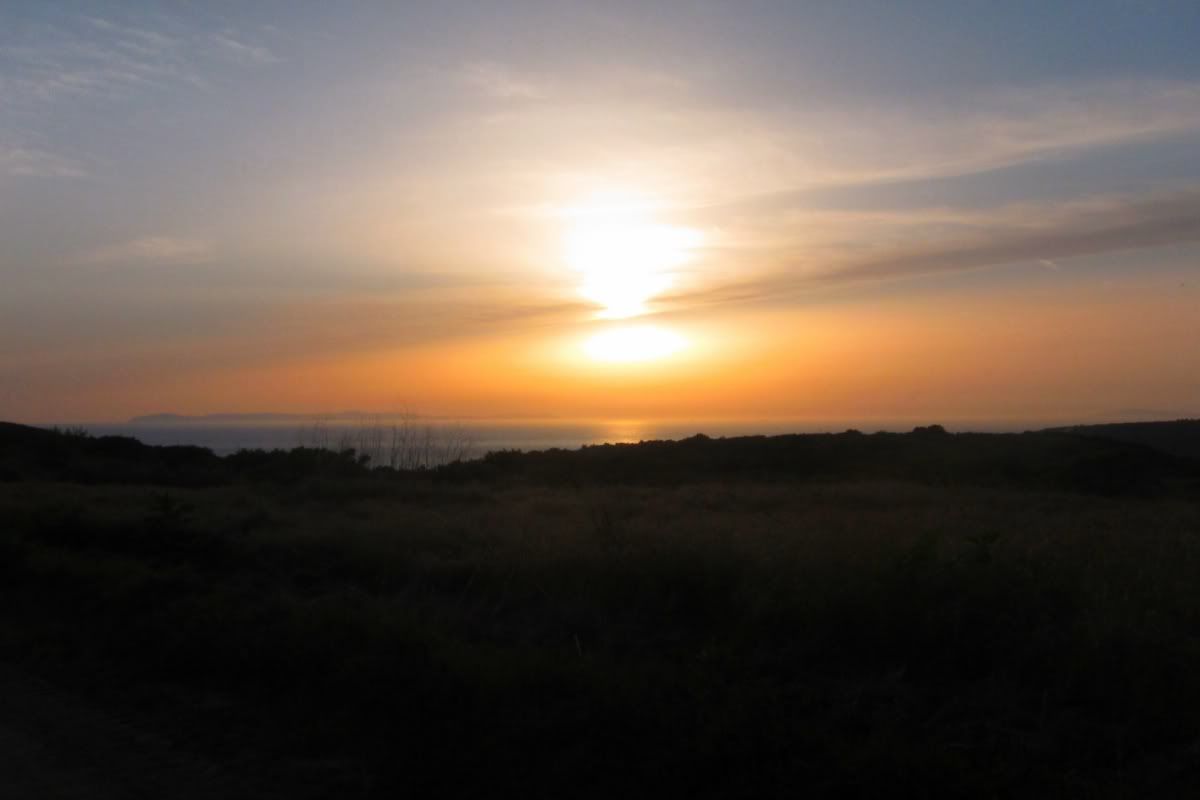 Fuck... we still have 1.5 miles to go from here...



The Wolf shirt will lead the way. +10 HP as well.



Moon.



And... we made it back to the car!



Dinnertime!



But it's Friday during Lent. No meat. Veggie burrito. Boo.