I was on the fence about even going to this game only because I forgot I had the tickets... And by the time that I decided to go, I couldn't even find anyone to go with!! Luckily at the last minute, Brian agreed to go (and it was his first basketball game too!). What an awesome game. The Lakers had an early lead, but Boston kept coming back and even had the lead in the 4th quarter. But in the last few minutes of the game, Kobe and Bynum hit some critical baskets to obtain and solidify the lead. This will probably be the last time we'll see the same role players from that
epic 7-game 2010 NBA Finals series
... AND THE LAST HOME GAME FOR FISHER!! Jesus. (I'll be welcoming Fisher on March 29th when we play the Thunder though!)
Sunday Whites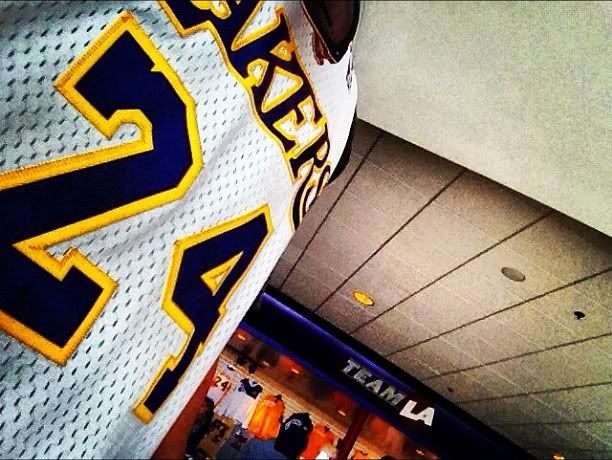 If anyone knows where I can get a Fisher "Los Lakers" jersey, I will be forever grateful.




#24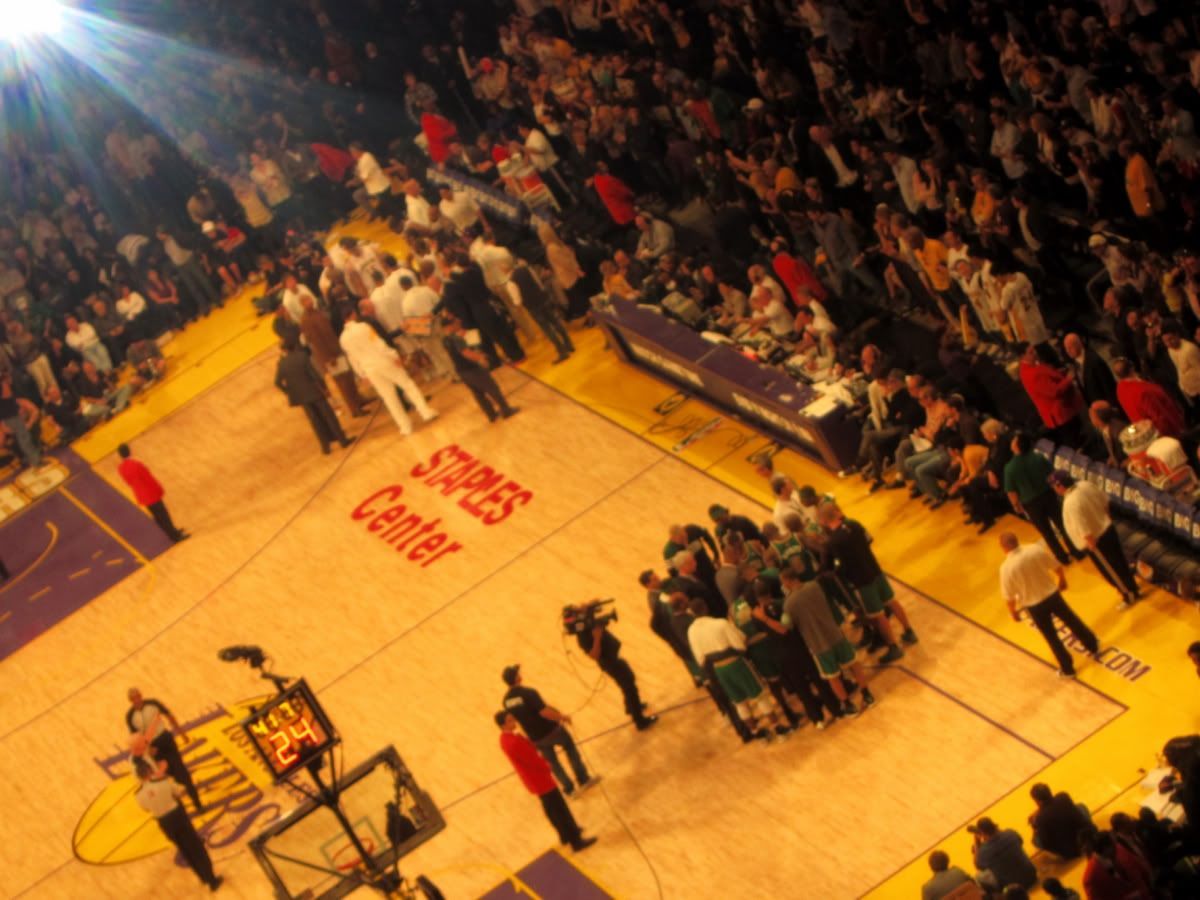 The jello's jigglin! Final score: Lakers 97, Celtics 94,



Brian's first Laker game was a doozy. Yay brudders!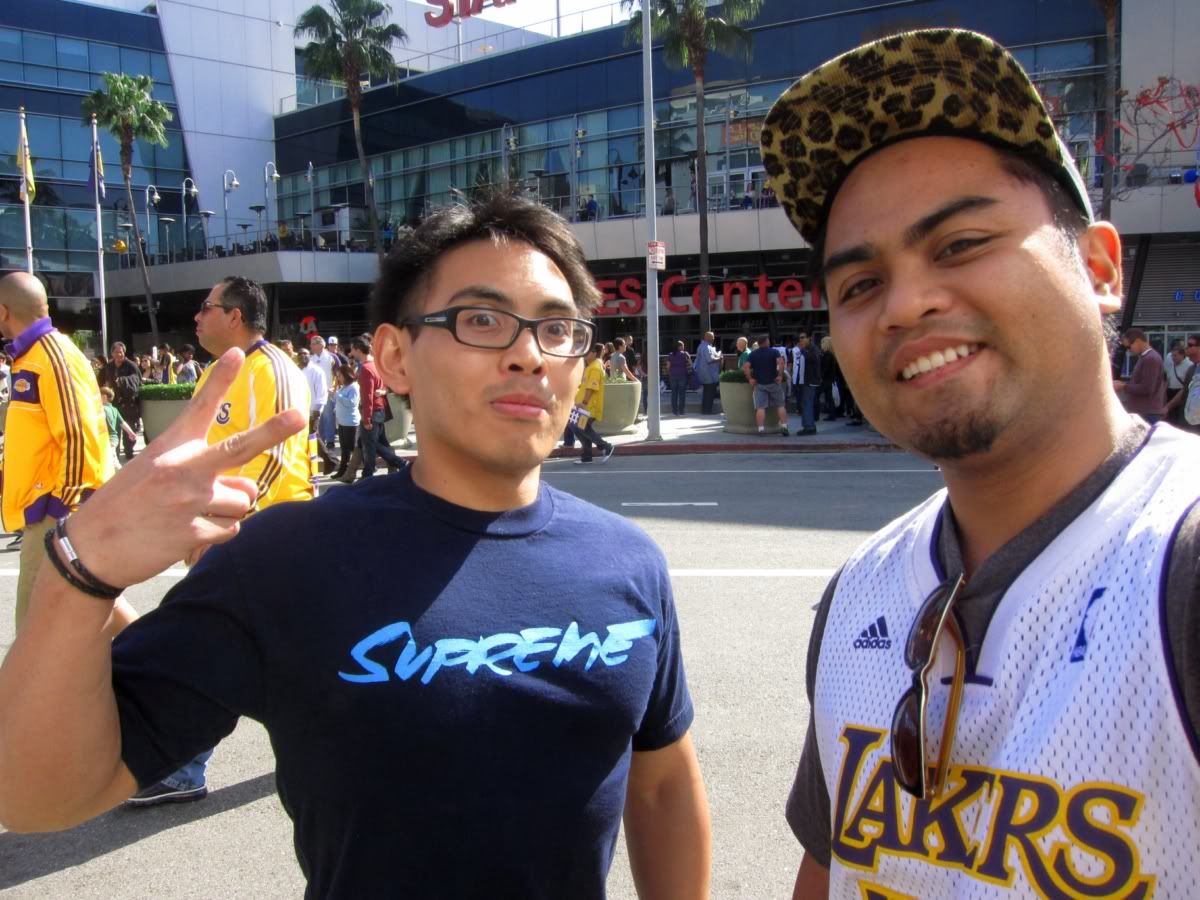 And on our way out, one of the attendants just handed us a stack. FREE TACOS!