We took a somber trip up to NorCal to pay our last respects
Susie Ko
, who was viciously murdered in her own home 2 weeks prior. I unfortunately never got to meet her, but I had the humbling pleasure of spending time with Diana and the rest of the Ko family in their own home, helping out with the proceedings, and listening to the stories and testimonies of those who loved her, respected her, and were influenced by her. She led a life of service, but had the drive and determination of a champion. I can only hope that I'm half the person she was. You will be dearly missed Susie!
We also wanted to be there for you DKo. Thank you for letting us be apart of your family for the weekend. We love you so much!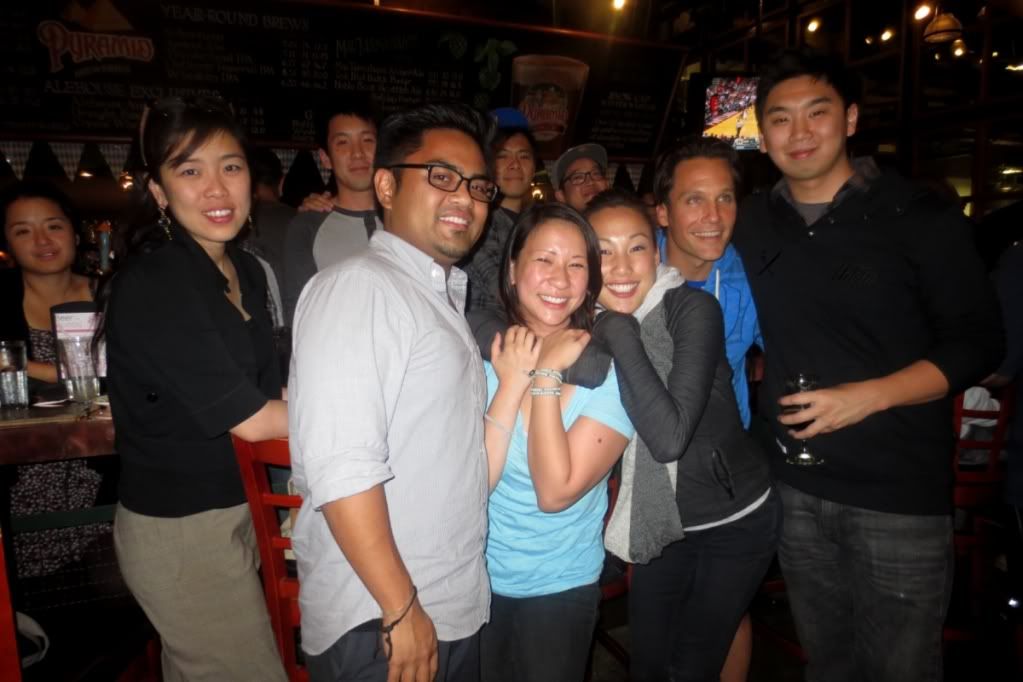 Before I headed back to SoCal with Alex and and Reyes, we hit up a NorCal hotspot: Zachary's Chicago Pizza. We luckily had no wait in line and called our order in for some instant gratification.
Mushroom and spinach. The go-to. So money. I wish I took a half-baked pie for later!
Also, many thanks to Gary and James for taxiing us around, and Alex and his parents for letting me crash the pad for the weekend.