When homies from SD come up, I gotta come through. Cindy, Joe, and Julz were in town on Monday for business with Stussy for their friend's new shop,
Avant Garde
. The shop is set to open at the beginning of July.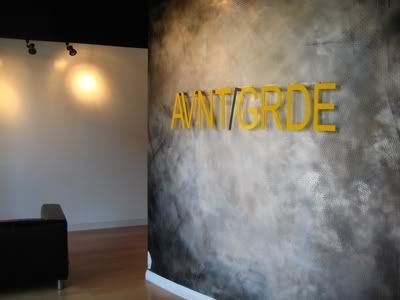 I met up with them at the Lab in Costa Mesa, where we grabbed a bite to eat at this really good vegan restaurant,
Native Foods
.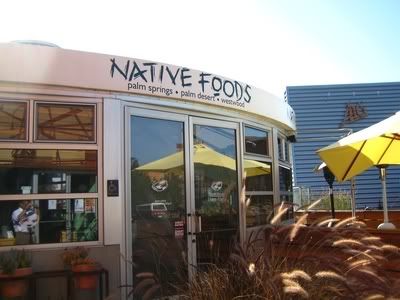 Joe and Jabar (Avnt Grde) talkin business.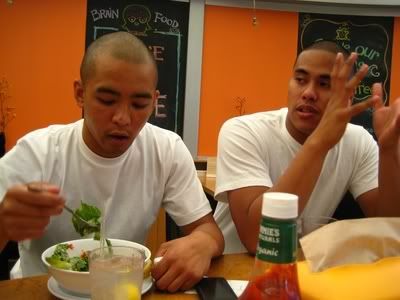 And of course pictures of the food.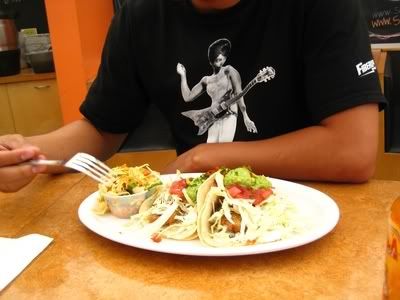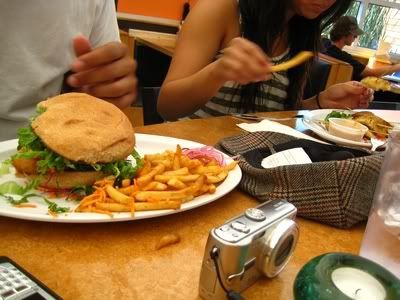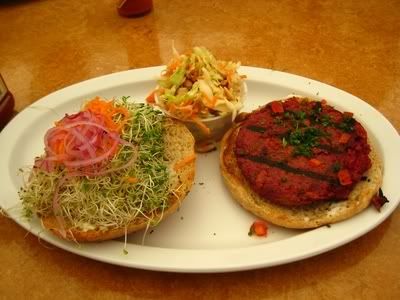 Thought this set of stairs was pretty cool. I'm pretty sure it says "I" at the bottom.
Afterwards we went to check out the shop. Jabar took his sweet ass time getting there though...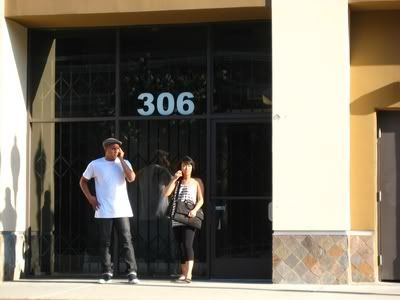 Some shots of the shop.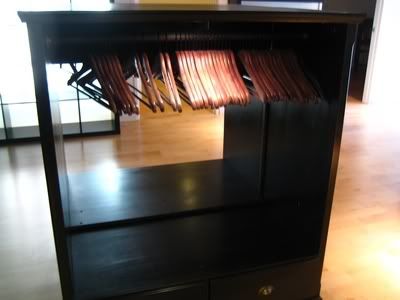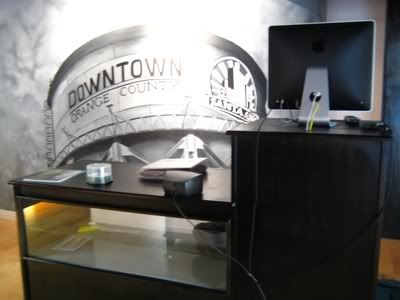 Some brainstorming among the group.
My favorite picture of the shop.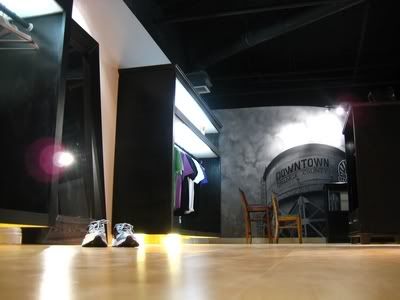 A little fun with the camera.
Joe & Jabar.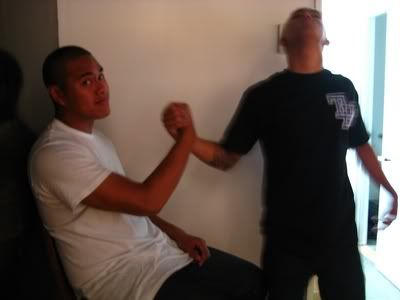 Gio (Avnt Grde), Joe & Jabar. (Jabar stop changing your shirt mang)
Afterwards we hit up Friday's for Happy Hour Appetizer Specials. Sorry no pictures of the food, but it was nothing special.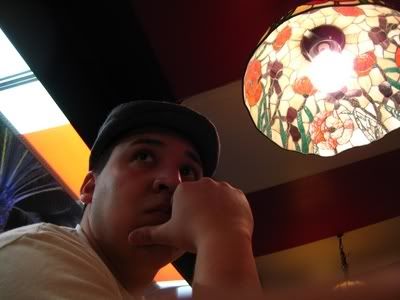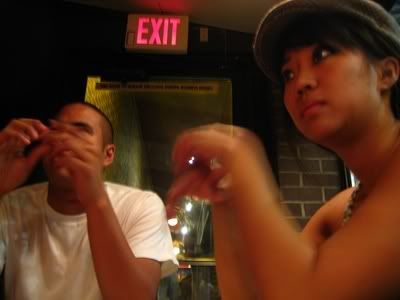 Julz & Joe made a second trip up to Santa Ana on Wednesday. We had a late lunch at a great Peruvian spot,
Inka Grill
.
Some really good food Joe. Nice choice.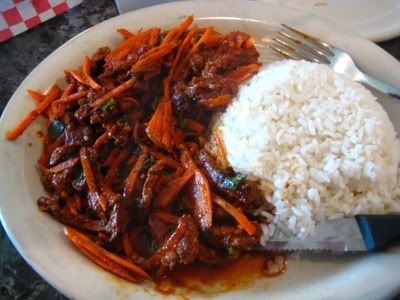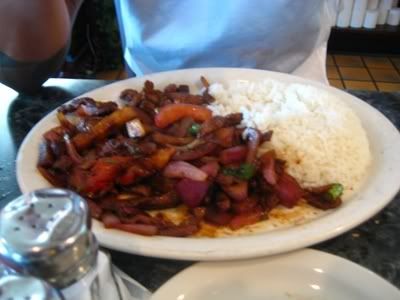 And then back to the shop to get some orders in. Not too many pictures, but on hot days like these, this was certainly the highlight of the day: MR. FROZEN!!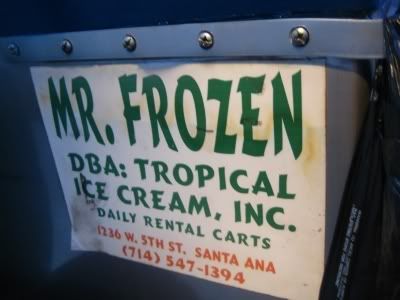 Definitely Joe's favorite.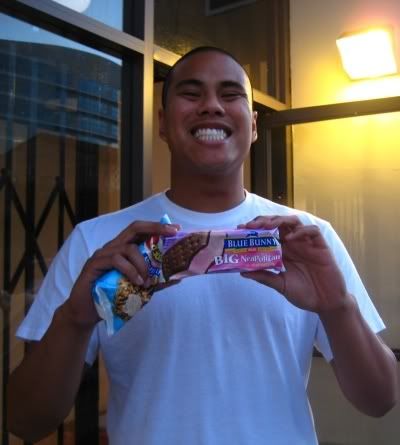 The white tee crew enjoys their ice cream.
At sunset, Joe & Jabar decide to put some on-going sh*t talk to rest and finally have their foot race in the streets.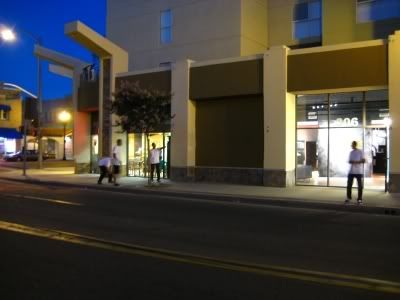 Joe ended up winning, but we're all winners right? Check out the look on their faces.
Good luck with the shop Jabar. Can't wait to see the finished product.