Over the weekend, my co-worker Peter had a barbeque at his crib. Nothing like some good music, good food, and a pool on a Saturday afternoon.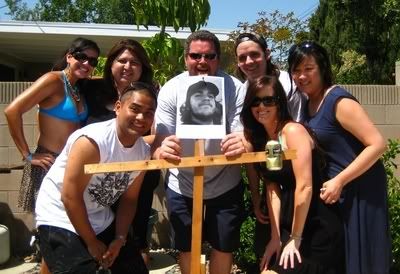 A lay of the land as you will. I'm not gonna lie, I envy you Peter.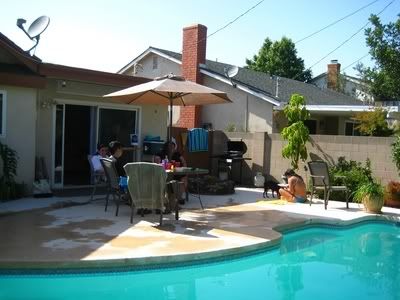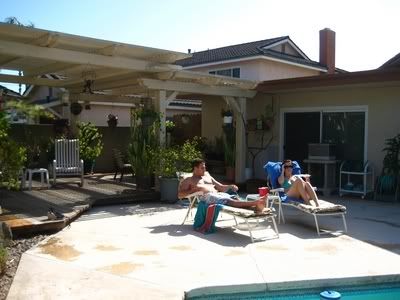 Blake dropped by super early because he had some other affairs to attend to. So he left his clone behind in his exact resemblance. MGD of course.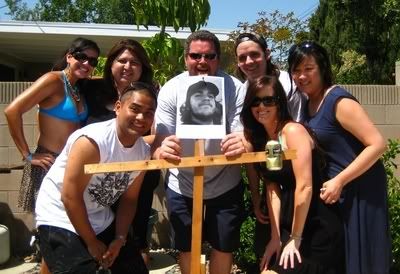 Vern with her beautiful girl Jillian!
Yvonne & Ryan...
We'll show you how it's done!
Ryan bullrushed me as I was trying to take a picture..
..and he was shaking my head like a martini mixer... "BASKETBALL HEAD!"... thanks. :(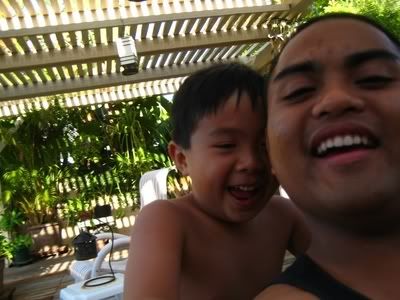 Ryan was totally pushing up on Nicole... play on playa.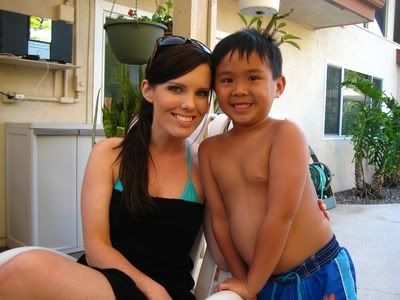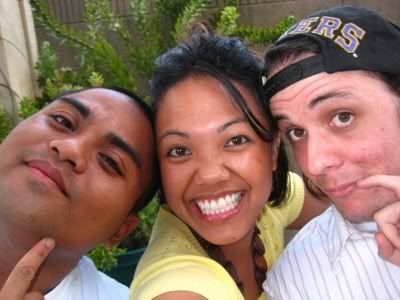 The sound of music...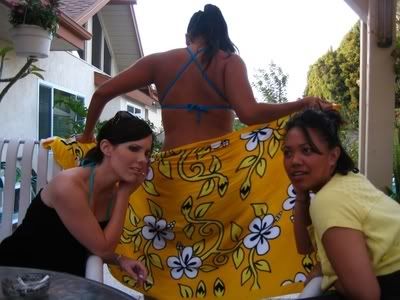 GET DOWN!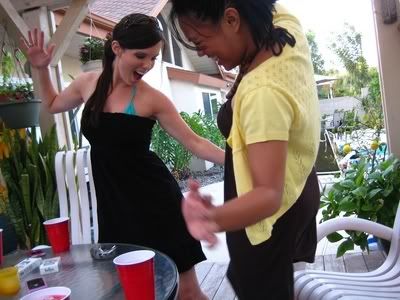 Even Frita was dancin.
That pink scarf was trouble.
Kaba got nothin on me.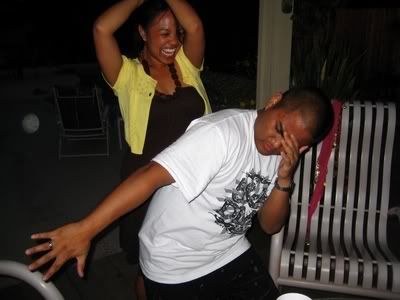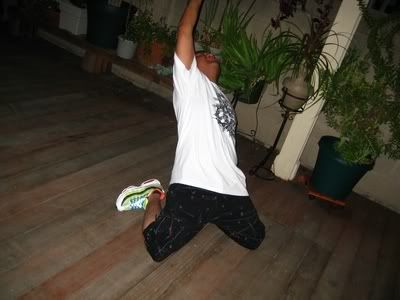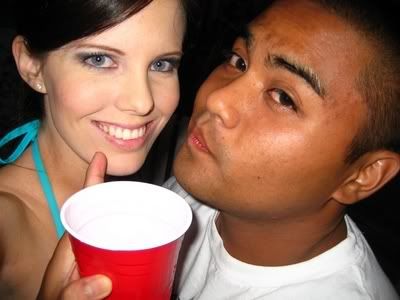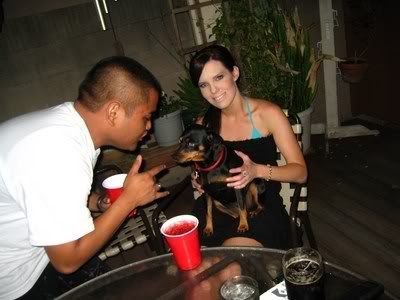 Say "hi" Fritz.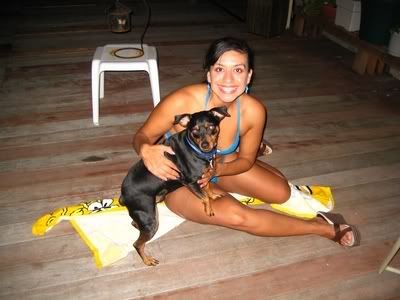 Frita is camera shy.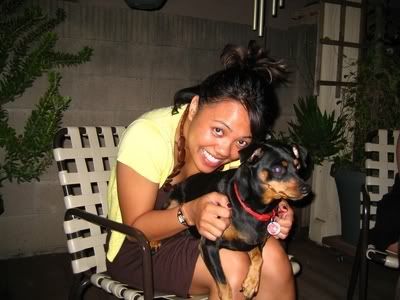 I've got a pretty good shot...
I meant to throw it there..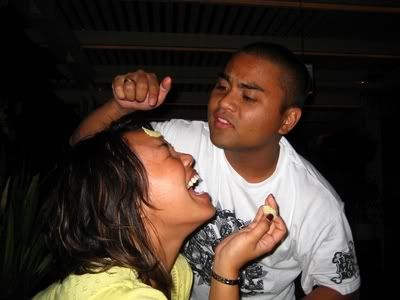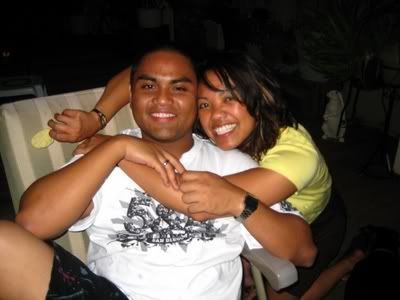 Thanks again Petey! We'll do that again for sure.