Stephen owed me $50 bucks from the
San Fran trip
we took about a month ago. A month later, I finally get payment.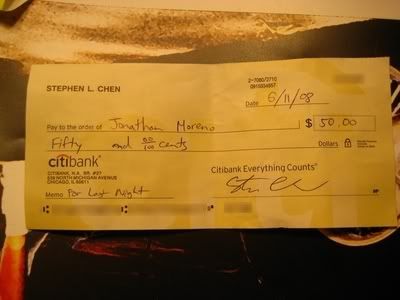 Check the memo...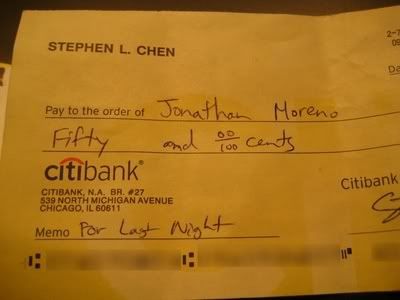 Thanks dick. No tip? Well then let me just put in the tip for myself...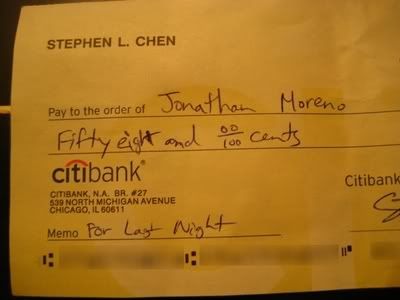 And for symmetrical purposes, let's show the other side of that check.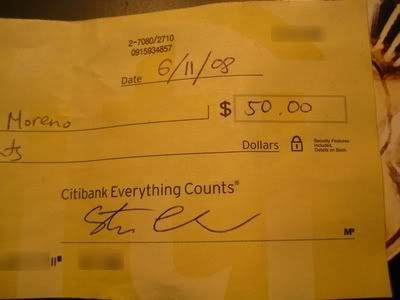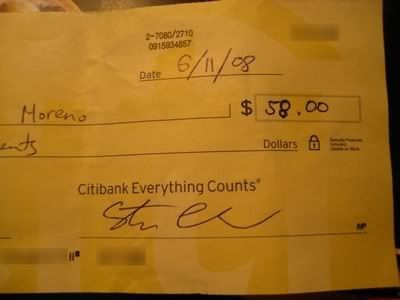 So let's just see what happens. I doubt they'll suspect anything, especially since its only $8.00 more. And to be even bolder, I'll cash the check in person. Stay tuned for the next episode...
...and yes, I'm worth that extra $8.00 tip.
UPDATE:
YEA BIATCH!! WHAT!!!?