On Thursday I paid a visit to my friend Dominic from
Royal Revelation
in Santa Ana (damn another Santa Ana post?). He said that I could come by the warehouse and pick out some goodies for myself. Many thanks homie.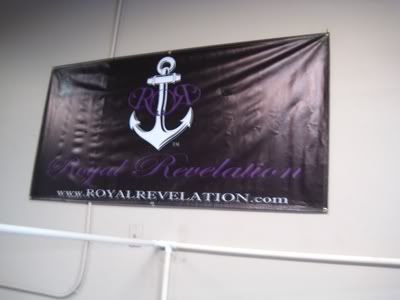 His busted ride.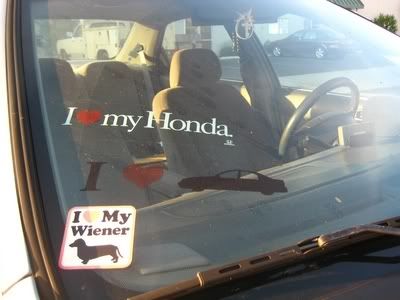 The front of the warehouse will display the most recent product available for retailers.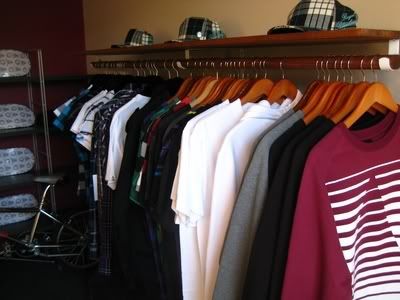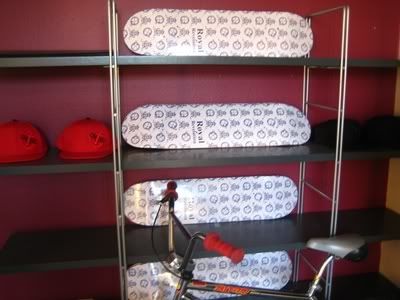 Royal Revelation x
Sinful Things
?! Nah it's just a pin on their hat. Looks fresh though. (Working with Joyce Lex would be a big positive though...)
Here's the inside of the warehouse.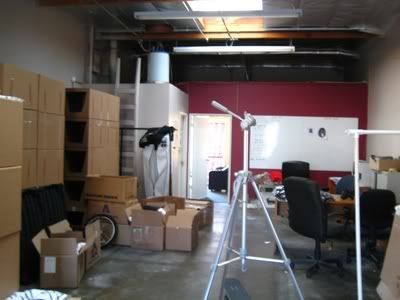 And the outside.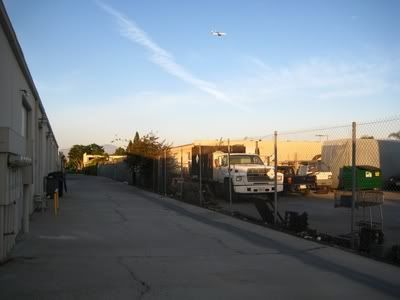 One thing that I can say about his brand is that it's pure quality and innovation. The attention to detail is what sets the brand apart from the others. This box of tees had some flaws in the stitching. They will be donated to some local homeless people.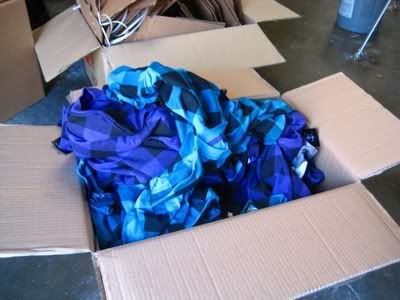 I also got a preview of some of the new line for women:
Violet
.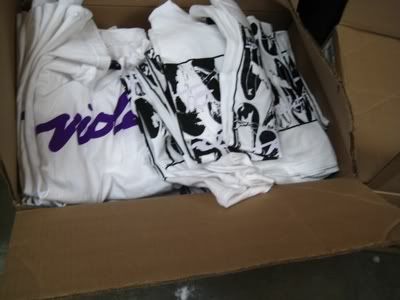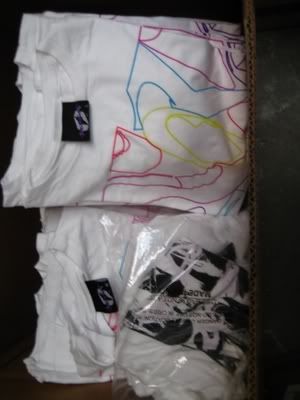 Here's a collaboration tee he did with
Patti Smith
(one of the pioneers in female punk rock). It's a women's tee (fits baggy) with solar-activate ink. It's normally black & white, but in the sun the purple starts to come out. Since it was near sunset, the color wasn't very vivid.
And of course the office.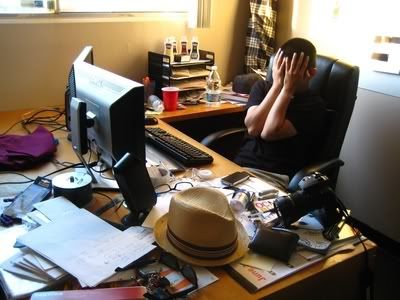 Oooh what's this...
We basically had a long talk over the industry and what his goals were for the up and coming seasons. He's got a lot of great ideas flowing through that little brain.
It's hard to believe that we've actually known each other since the Summer of 2005, over a sneaker deal (
diamonds aka tiffs
).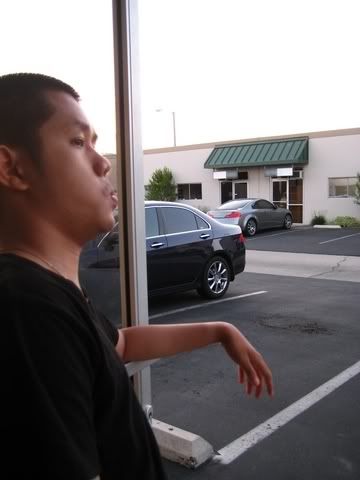 Once again, many thanks Nic for the goods! Always a pleasure.